Mus2 Optical Cordless Mouse From Art Lebedev Studio
Art Lebedev Studio is a Russian design firm, which makes some pretty interesting products. Take for example this funky-looking mouse, which has been designed to resemble the standard cursor on your computer screen. The makers claim that despite the unusual design, the mouse has been ergonomically designed to ensure comfort for the user.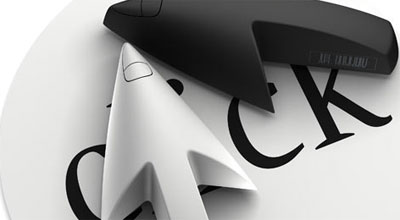 Link to the Mus2 computer mouse.
More posts about:
Art Lebedev Studio
,
codrless_mouse
,
computer_mouse
,
Design
,
Gadgets
,
optical_mouse