ArcheToy For Grown-ups
These cute Arche-Toys are the brainchild of Dutch designer Floris Hovers.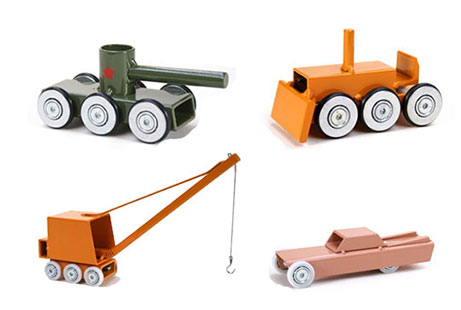 They are all handmade from Steel and are virtually indestructible. The toys were mainly designed as playthings for grown-ups – as a way for them to connect with their childhood memories.
Sadly, no word on pricing or availability.
Link (More toy models at the site)
More posts about:
Floris Hovers
,
Toys