Wine Bottle Holder From Kasane
I found this innovatively designed wine bottle holder on the ever-interesting Trends in Japan blog.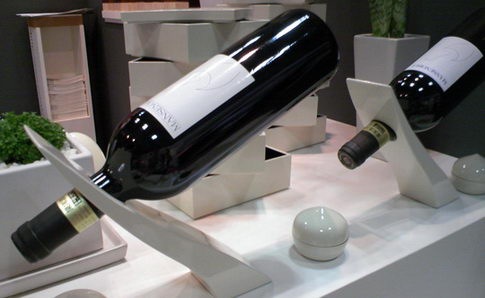 Snip from the site:
For wine lovers who like nice design, but especially Japanese lacquer ware, we found this amazing bottle holder from Yamakyu Urushi's Kasane line. Made of wood and lacquer, it balances the bottle perfectly on the table (when full of course).
More posts about:
Cool Japan
,
Kasane
,
Wine Bottle Holder