If you hate the mess created by tangled cables, you will just love this. The sleek-looking Cablebox cable organizer from BlueLounge is a great combination of form and function.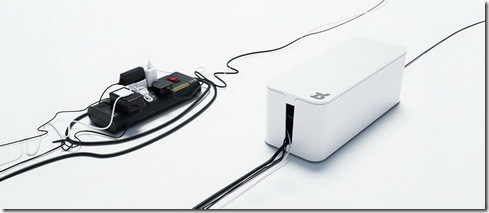 Made from fire retardant plastic, the aesthetically designed box is large enough to fit surge protectors and power strips of all shapes and sizes.
You can pre-order the CableBox for $ 29.95 at the site.