This dazzlingly beautiful rug is from Top Floor, a multi-award winning design studio based in London. The firm, founded in 1988 by Design Director Esti Barnes, is located at the Chelsea Harbour Design Centre.
The hand-tufted Ethereal rug can be ordered by customers in any color or size.
The Upcool site has some mind-blowing pictures of old underwater diving suits and submarines.
Some of the diving suits can be described as distinctively 'steampunk' in appearance, even though the term refers to a genre of fantasy fiction set in the Victorian era.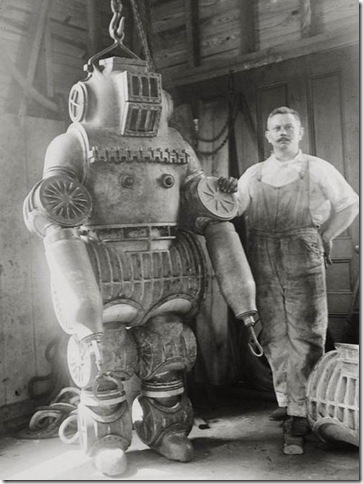 I really love this particular suit. Just imagine what that hook can do.
[via Modd3d]
Roadmovie is a very creative stop motion film  by Rogier Wieland, an animator based in the Netherlands. He used cardboard cutouts and iStopMotion from Boinx Software to create his masterpiece.
Visit Rogier's Youtube channel to see more great videos.
Arahnaphobes beware ! This is the most creepiest thing you will see  in a while.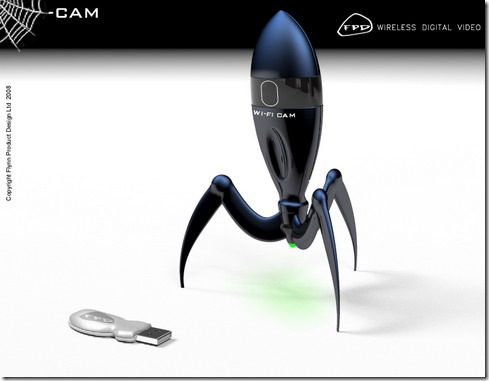 Update: The good folks at Flynn Product Design have now provided the latest images.
This spider-like monstrosity is a concept wireless web camera from Flynn Product Design.
Made with materials like ABS and Polypropylene, the webcam does not offer face tracking as of yet, but a ball and socket joint arrangement between the legs and body allows for manual adjustment of camera angles. And as if it wasn't creepy enough already, the designers have thoughtfully put a light which emits a eerie green glow at the base of the thing. I suppose the bugs use it in their elaborate mating rituals during breeding season.
One more picture after the jump.
Continue reading 'Bluetooth Web Camera Concept From Flynn Product Design'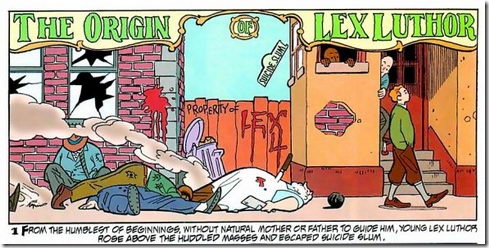 Calamity Jon's blog has scans from a 1998 "Secret Files" comic, which sheds some light on the origins of the various villains in Superman's universe.
The origins stories, created by artist and writer Stuart Immonen, features some of Superman's greatest foes like Lex Luthor and the unstoppable (almost !) Doomsday.
Snip from the blog:
What makes it more than just a flashback or recap is that Immonen told them by way of Lex Luthor telling fairy tales to his infant daughter Lena, and illustrated the origins in one- or two-page comics fashioned after Winsor McCay's Little Nemo in Slumberland.

I have always been a fan of hand painted backgrounds, especially the ones in the Tom and Jerry series created during the Hanna Barbera era, which were produced by Fred Quimby.
So I was absolutely delighted to find the "Animation Backgrounds" blog, which has a huge collection of lovely images taken from retro animated films from Disney and other movie studios.
I hope you will enjoy them as much as I did.
Link.
Back in 2007, I had posted Leslie Fiest's music video for her single '1234', from The Reminder album.
Recently, Fiest made a special appearance on Sesame Street, and performed her hit song, and this time, it was with the Muppets in tow.
This particular video from the College Humor guys cracked me up.
What if typeface fonts were really humans ?
I have always believed that good design should be functional, beautiful and practical. The HANG wall hooks from Italian design house Seletti fulfill all these conditions.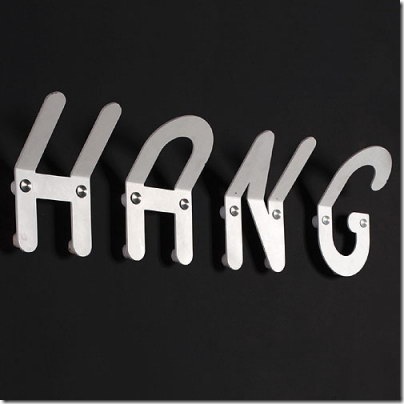 The letters are 8" tall, and come with all the requisite hardware required for installation. You can buy the set here for $68.
The multi-award winning "I Met The Walrus" short film is based on a real life encounter between John Lennon and a 14 year old fan at Toronto's King Edward Hotel in 1969. Lennon graciously allowed Jerry Levitan, the young fan, to conduct an impromptu interview, which he (Jerry) recorded with the aid of a reel-to-reel tape deck.
The 40 minute interview was edited and condensed into a pithy 5 minute animated film in 2007 by Josh Raskin. Raskin combined the original audio recording with the computer illustrations of James Braithwaite and the hand drawn sketches of Alex Kurina to create a  truly inspiring work of art.
Continue reading 'I Met The Walrus – An Oscar Nominated Short Film'