HANG Wall Hooks From Seletti
I have always believed that good design should be functional, beautiful and practical. The HANG wall hooks from Italian design house Seletti fulfill all these conditions.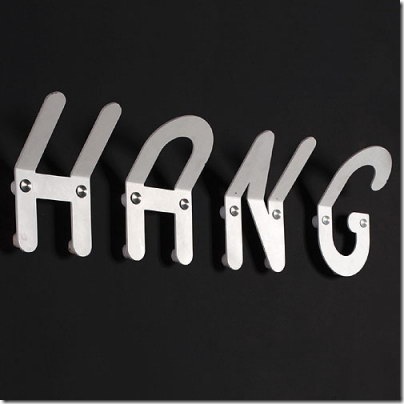 The letters are 8" tall, and come with all the requisite hardware required for installation. You can buy the set here for $68.
More posts about:
Coat Hooks
,
Design
,
Seletti
,
Wall Hooks