Diskette Bracelets by An Alleweireldt
This super-nerdy Diskette Bracelet was made using recycled floppy disks.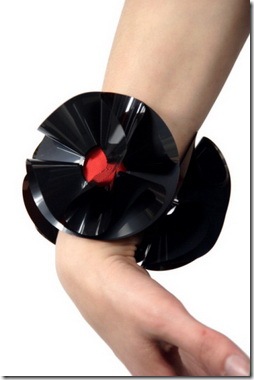 The bracelet was designed by An Alleweireldt, and is part of the award winning Oxx collection, which combines expensive materials with discarded or found items.
You can buy the bracelet at Pure Design for £55.00 (approximately $108).
More posts about:
An Alleweirdldt
,
Bracelets
,
Design
,
Floppy Disks