A small treat on Halloween.
'Videotape' is a short, atmospheric film created by Andrew Goldsmith & Jeremy Blode. The story tells of an old man who is literally overwhelmed by videotape spewing forth from his VCR.A superb music score by Jonathan Dreyfus enhances the tension in the film. The stop-motion film comprises of 1,283 individual photos, painstakingly shot on a Canon EOS 400D SLR.
Wonderful, just wonderful. Cartoonist Roger Langridge created comic strips  for Nick Magazine which featured Spongebob Squarepants drawn in the styles of famous cartoonists.

Spongebob Squarepants reimagined. [via]
Creepy and horrifying. A six-legged, torso-less, robotic Lou Bega dancing to 'Mambo No. 5′.
This hexapod robot created by the students of the HTL Saalfelden, Austria, won the Ashes Championship in 2008.
As far as robots go, this is one of the scariest ones I've ever laid my eyes upon.
Brian Clark examines the astounding success of Nirvana's Nevermind music album, and comes to the startling conclusion that Kurt Cobain was, in fact, a creative marketing genius of sorts.
Snip from the article:
In other words, Cobain's desire to add pop hooks to punk compositions is a classic way to "organize available resources in new and more valuable ways." This is creative entrepreneurism at it's finest, and Cobain got the rock star outcome he hoped for (be careful what you wish for, etc.).

The band chose producer Butch Vig, whose work with Sonic Youth Cobain admired, and selected Andy Wallace to mix the album. The group walked a fine line by combining polished production with punk aesthetics, and they nailed it (even though Cobain complained years later that Nevermind was too polished).
Link (Thanks, Jeff)
A great way to introduce your kids to the cult film series. The Tweedlebop blog has released a cute alphabet set of illustrations based on lesser-known characters from the Star Wars franchise.
Featured above, K for K-3PO.
It's Kay-Threepio, the stuffy protocol droid who was the Rebel coordinator at Yavin and Hoth. I'm sure C-3PO and he had choice words from time to time.
Link to the gallery on Tweedlebop.
If you are really impatient and don't want to go through the gallery one picture at a time, the entire set is also on Flickr.
My Deer is a cunningly designed stool created by Jeroen Wesselink.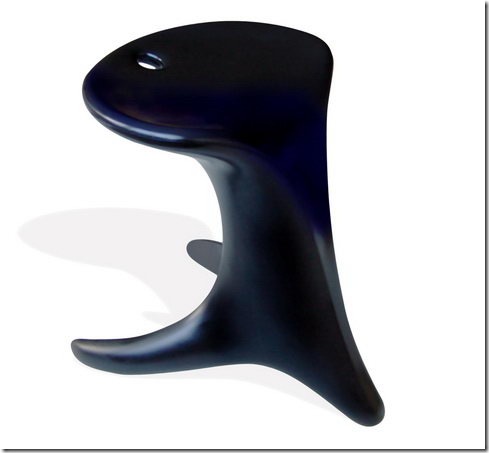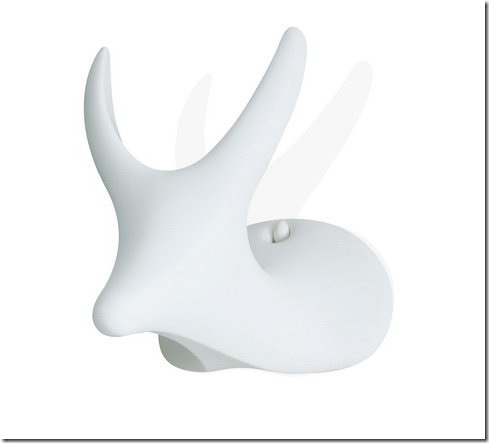 Hang it upside down on a wall, and it transforms it into a deer head (without all the guilt). The stool is priced at € 149 (about $ 190), plus shipping.
The Atlas of Cyberspace examines the visual nature of cyberspace and its infrastructure. Written by Martin Dodge and Rob Kitchin, the book catalogues the evolution of cartographic and visualization techniques used to map cyperspace over a period of 30 years. The book has  hundreds of images of such maps charted using the techniques.
The PDF version of the book can now been released as a free download under a Creative Commons license.
Watch a typographic video created using the dialogues uttered by 'Nick the Greek', a character in the cult British film, Lock, Stock and Two Smoking Barrels.
Continue reading 'Animated Typography – Lock, Stock and Two Smoking Barrels'