The Europa Steel Sofa, Designed by Ron Arad
The futuristic-looking Europa steel sofa from DRAENERT Studio looks extremely uncomfortable, and probably is, too. The sofa was designed by Ron Arad, a steel artist from England.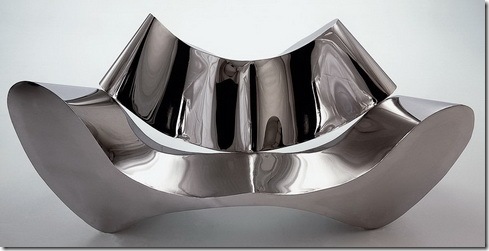 Snip from the site:
A horizontally divided and then deformed truncated cone serves as the base of seat and back. This sofa, 218 cm long, made of a chrome -nickel-steel sheet that is only 1 mm in thickness is made stable by closing all over the open edges of cut.
More posts about:
contemporary furniture
,
Design
,
Industrial Design
,
Sofa