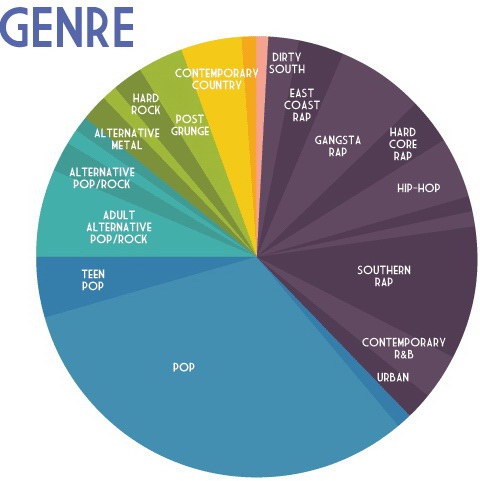 Another great chart from Very Small Array. This time, it's Billboard Magazine's "Hot 100 Hits of 2008." Pop music is still an unstoppable juggernaut.
See the complete chart here.
MusicBox is a radically different music mapping and visualization software, developed by Anita Lillie for her Master's thesis at MIT.
The software was coded in Java, and uses the Processing programming language for the visuals. The software has a lot of potential, but don't expect it to replace any popular media player interfaces anytime soon. It's still a work in progress, and MIT owns the rights as of yet.
You can watch a demo video of the software below, or better still – watch it in HD on YouTube.
Something to keep Watchmen fanboys satiated till the movie release. You can pre-order these Watchmen fridge magnets featuring Ozymandias and Dr. Manhattan for less than $5 bucks for the set.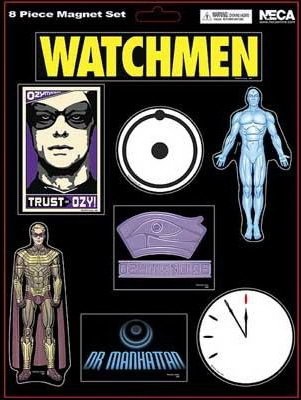 Also, Rorschach and Silk Spectre, & Comedian and Nite Owl.
[via Nerd Approved]
Never knew that drawing comics on the computer involved so much hard work.
Watch a great time-lapse video of cartoonist Luke Mckay sketching a Rooster Teeth webcomic strip using Photoshop. Yes, that's right. Adobe Photoshop.
The finished comic is right here.
A.V. Club. has an compiled an interesting list of 15 "Gearshift Movies." The term was coined by Oscar nominated filmmaker P.T. Anderson to categorize films whose storylines abruptly take a sharp, inconceivable turn (for the viewer) in tenor and direction.
Here is a short snip from the article about Japanese director Takashi Miike's cult film –Audition:
The last third of Audition is what shocks most viewers, but fans of extreme J-horror maestro Takashi Miike are probably more shocked by the first third, which tells the story of a lonely widower with a restraint more common to a Yasujiro Ozu movie. When the man uses his post in a film-production office to "cast" a potential future wife, he finds the demure young woman of his dreams. Then, in one shot involving a telephone and the contents of a giant burlap sack on her apartment floor, the genre, the tone, and the audience's expectations all abruptly change.
As with most movie list, there are a few notable omissions, but there are a few obscure gems as well.
A.V. Club's Top 15 Gearshift Films.
Aw. Who wouldn't love to have friends like these? I could have used a few while I was growing up.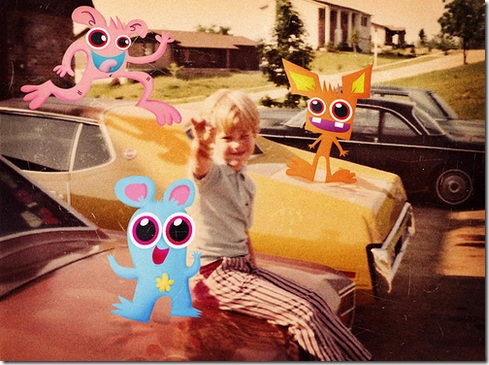 These pictures are the handiwork of Chilean illustrator and artist Relleno De Mono. Visit his huge Flickr photostream to see more pics.
[via]
The music video for Indie artist Oren Lavie's 'Her Morning Elegance' is as dreamy and elegant as the song itself. The song has been quite well received by listeners, and has even been used in a Chevy Malibu TV commercial.
Featuring the ethereal-looking Shir Shomron, the video utilizes the stop-motion technique to great effect.
This mind-blowing image by artist Peter Böhme is one of the more cooler entries in the latest 'Character of the Week' contest on Concept Art forums.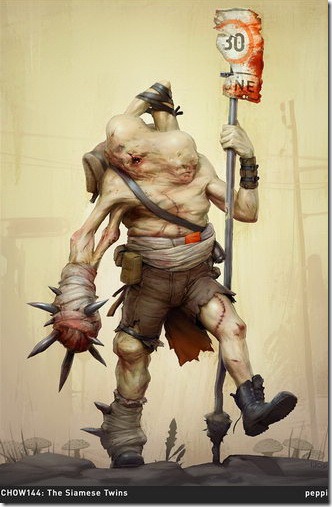 This particular contest required artists to submit conceptual images of Siamese twins who are "part mercenary, part guide, part shaman, part extortionist" in a post-apocalyptic future.
There are many more interesting entries in the contest. Do check them out here. [via io9]
Armed with just an ordinary razor and some deft moves, Poster Boy, an anonymous street artist based in New York, slices and combines various subway station print ads to create instant pop-art.
In this short clip taken from a documentary, Poster Boy reveals his motivations and (very illegal) methods to viewers.
Continue reading 'The Subversive Street Art Of Poster Boy'
This gifted artist draws famous (but sometimes obscure) characters from movies and comics on his kids' lunch bags everyday, and then posts the photographs of the bags on his Tumblr blog.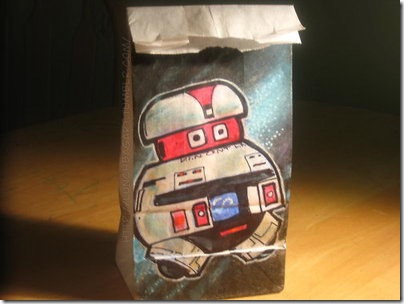 Seen above, V.I.N.CENT the self-aware robot from The Black Hole, a much hyped 1979 Disney film.