We sure live in interesting times. Someone crammed a whole lot of interesting, mind-boggling statistics into a 5 minute animated video. Enjoy.
[via Cislunar Space Blog]
Arun Kumar Francis, a student of Product Design from India, designed this bookshelf as part of a study on "sensational designs."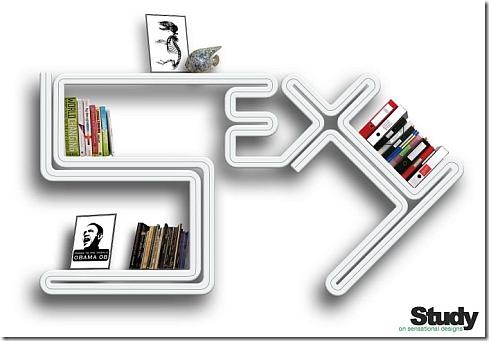 To design a SHELF was the focus here, a single line flowing through the shelf to make out an expression, a shelf that makes the observer go 'wow', in this case plain 'sexy 😉
Besides being a young designer with sex on his brain, Arun is also an illustrator as well.
Found this on Reddit.
The way to a man's heart is through a stitch in time? 
Photo Credit: Roboppy
The set is an actual product from Aranzi Aronzo, a craft store in Japan.
What's in the box?, a 9 minute short film from the Netherlands by Tim Smit and Steven Roeters, was supposedly created on a budget of only 150 Euros. The film, shot in the first-person perspective, borrows ideas and concepts heavily from the Half Life game franchise.
With major film making studios like 20th Century Fox sending out feelers, Smit and Roeters look set to go places.
The short left me both entertained as well as nauseated. Nauseated, because I got a bad case of motion-sickness while watching it. Your mileage may vary.
Watch it after the jump.
Continue reading 'What's In The Box? – A Short Film Inspired By Half Life'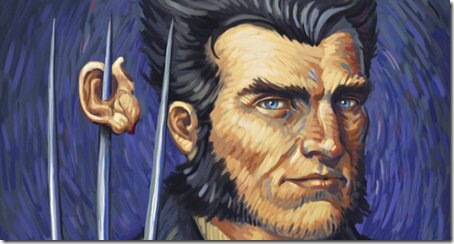 Wolverine, one of the most popular characters in the Marvel Universe, made his first ever appearance in The Incredible Hulk (#180) in 1974.
To commemorate Wolverine's 35th anniversary,  Marvel has proclaimed April to be the Wolverine Art Appreciation Month. The comics giant will release titles with covers that showcase the "world's most dangerous mutant" in the artistic styles of various masters like Van Gogh, Picasso and Dali.
You can preview the covers in this gallery.
In these troubled times, infographics are all the rage now.
Watch an animated retelling of the classic "Little Red Riding Hood" fairy tale by animator Tomas Nilsson.
[via Buzzfeed]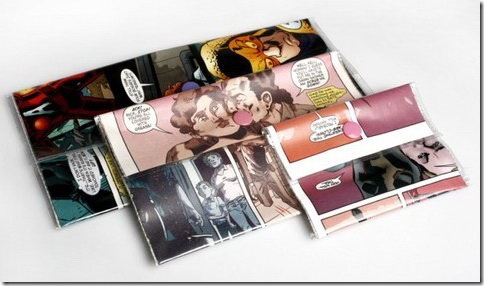 Mocha's uber-geeky "Comic Wallets" are sure to raise raise a few eyebrows and even some sighs of desire at your neighborhood comic book store (or Comic Con even).
The wallets, laminated with clear plastic to protect them from normal wear and tear,  are totally unique as they are made using pages from recycled comic books.
Funniest thing I saw all day. Um, I must be getting old!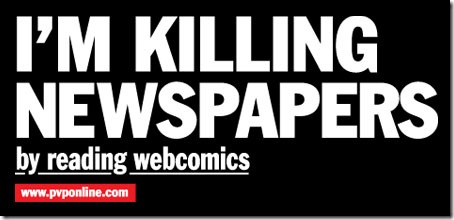 The creator of the PVP Webcomic, Scott Kurtz, has put t-shirts with this outrageous slogan on sale at his webstore.
The t-shirts, priced at $18.99 each, are available in both men and women's sizes.