The "Wake Me Up At Stickers" from Mocha would make for a great gag gift for friends who commute on the London Underground.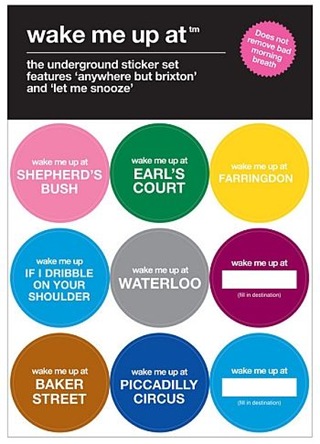 A must for anyone who commutes on the London Tube. With the hilarious Wake Me Up At stickers you can doze off on the underground safe in the knowledge that you'll never miss your stop again.
Link.
The My First Dictionary blog is a modern-day take on Ambrose Bierce's "The Devil's Dictionary."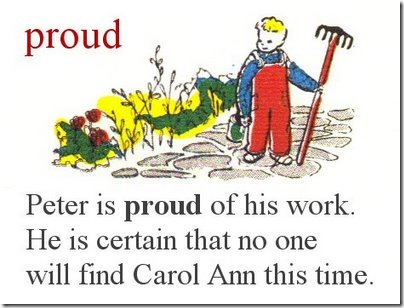 The combination of seemingly innocent illustrations with some wicked humor makes this blog a must-visit.
The coolest science video of the week.
What would happen if you dropped a magnet through a copper tube? 
There are no special effects involved, nor is it a visual trick. The phenomenon can be explained by Lenz's law, formulated by Russian physicist Heinrich Lenz in 1834.  Here is a slightly longer video of the same phenomena.
A lovely collection of retro film and Polaroid cameras on Flickr (visit to see the image in higher resolutions).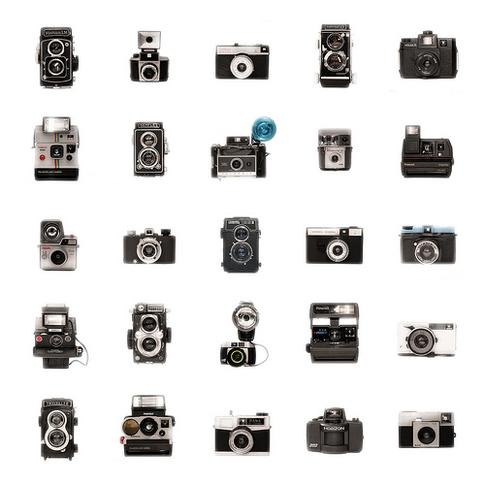 Image Credit: rougerouge
Old cameras have a mystique and charm that can never matched by present-day digital gizmos.
Hubert Blanz  makes incredible collages by stitching together satellite pictures of airports, highways, and other man-made installations.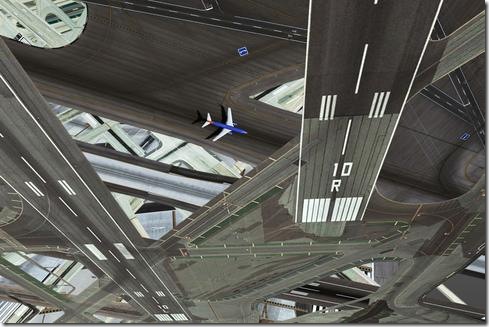 The effect is quite jarring to our minds, as the impossible-looking structures seem to defy all known laws of physics.
Interesting galleries: Roadshow, X-Plantation and Four Elevators.
[Found via Friendfeed]
Cool interactive infographic showing all the jumps American showman and daredevil, Evil Knievel, took over the years.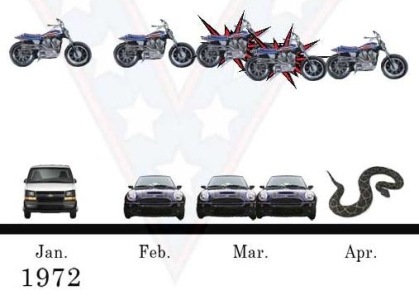 This Superman's only known Kryptonite was the bone-shattering power of Earth's gravity.
[via Popped Culture]
The "Let it Shine" commercial for the Honda Insight vehicle uses Vimeo's slick interface to a surprisingly great effect
I don't want to give away anything more, but the video is best watched on Vimeo. Enjoy.
Series of WTF illustrations from an ad campaign for Tzabar ticket services.
Britney? OK. But why poor Paul?
Distasteful, but great illustrations, no doubt.
[via Advertising/Design Goodness]
The Type Tray seeks to protect your lap (and nether regions) from the heat emitted by your laptops. The tray is made of 100% industrial wool felt, which acts as a heat dissipater.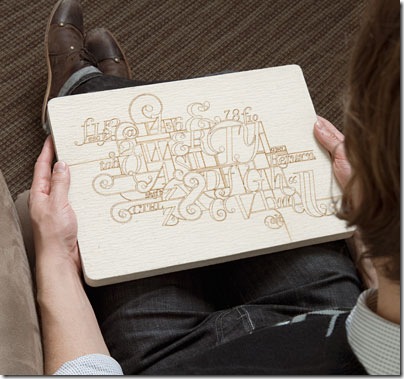 What separates this tray from the others, is the  gorgeous, retro-styled typographical design  laser-etched on its surface. The makers claim that the tray is made through an eco-friendly manufacturing process, and can be safely recycled too after its utility is over.
The Type Tray costs a super-expensive $100 (Boo!), and is currently out of stock at the moment.
Dave Lee, a filmmaker from Scotland, has this to say about his short, trippy film:
It's an experimental photography animation set in Japan with a Donnie Darko type rabbit.
Watch Experimental Japan from Dave Lee on Vimeo.