45 awesome seconds of 8bit sound and video madness by Saitone. The video was released as a tribute to Michael Jackson.
Vanja Mrgan, a talented illustrator from Croatia, is a self-confessed "geek and an all around alright kinda guy."
Vanja's latest series of illustrations feature (normally clean-shaven) pop culture icons sporting thick, luxuriant beards.
Here are a few of my favorites: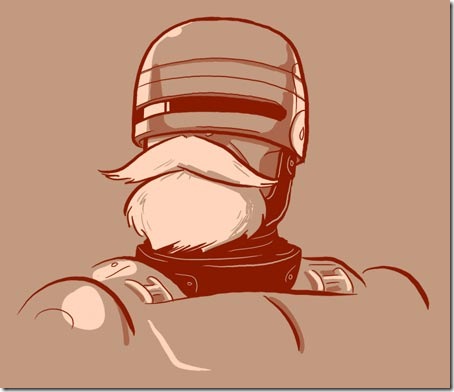 Continue reading 'Hilarious Illustrations of Pop Culture Icons With Beards'
Hilarious illustrations by Patrick Moberg.

So damn true.  The other vices are here. [Warning: NSFW language]
Visualizer Magazine, a visual arts e-zine, is looking for submissions from artists and illustrators for its maiden issue.  The theme of the first issue is "The Beginning of the End."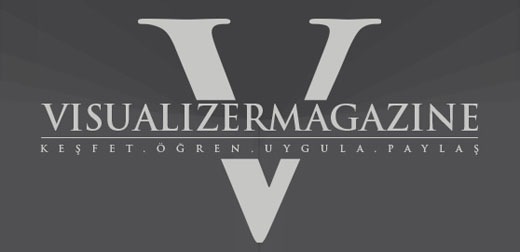 The free magazine will be published in English and Turkish, and will be distributed in the Flash and PDF formats.
More about the submission guidelines:
RULES

* TYPES: Graphic Design Works, Illustrations, Paintings, Photographs & Fine Art Prints

* SIZES : For portraits images 483×672 px, for landscape images 966×672 px

* FORMATS: Jpg or Swf

* CV: Real Name, Age, City, Country, Web Site & Email

* SUBMIT TO: [email protected]
(email subject title: Theme)

* DEADLINE: December 19th, 2009

WE WANT YOU TO KNOW;

* The products that you send will be published on visualizermagazine.com and its official blog.

* Products won't be published without personal information ( Real name, age, city, country, web & mail).

* All responsibilities about the contents of the products belong to art worker.

* When you contact us for general reasons, please use the "General" title as subject title.
Link to Visualizer Magazine.
Photographer Matt Logue's eerie, people-less  photoset of L.A. streets completely fascinated me.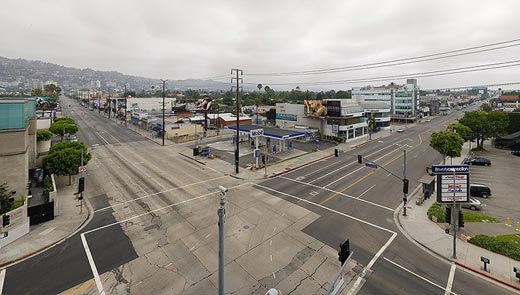 But I just *know* that the zombies are hiding in the shadows.
[via MetaFilter]
Mills & Boon, the highly successful publisher of romantic novels, is celebrating it's centenary year. The novels have sold in the hundreds of millions, lapped up by a staunchly loyal readership base. Often criticized for being misogynist as well as sexist, the themes of the novels have moved in a decidedly raunchier direction.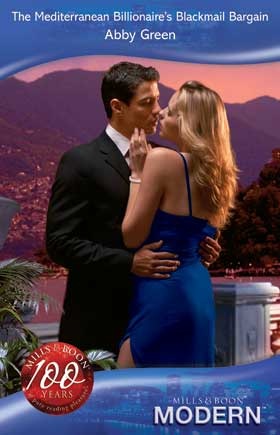 In this hilarious photo gallery, Times Online takes a look at how the covers of the novels have evolved over the years.
Pigeon Impossible is an animated short film made by Lucas Martell.
A rookie C.I.A. agent faces his greatest nightmare, when he loses control of his nuclear briefcase to an evil pigeon (yes, a pigeon). With the fate of the entire world at stake, the agent has to use all his skills to counter his deadly winged adversary.
To know whether he succeeds in saving the world, you will have to watch the film to find out.
[via The Presurfer]
Eat your heart out, Tim Burton.
These were some of the awe inspiring illustrations made by Salvador Dali for a 1969 edition of Alice in Wonderland, published by Marcenas Press and Random House.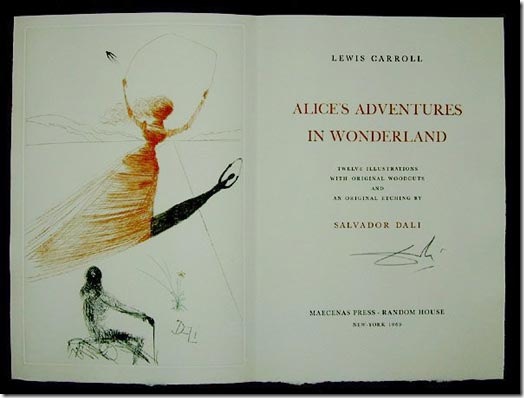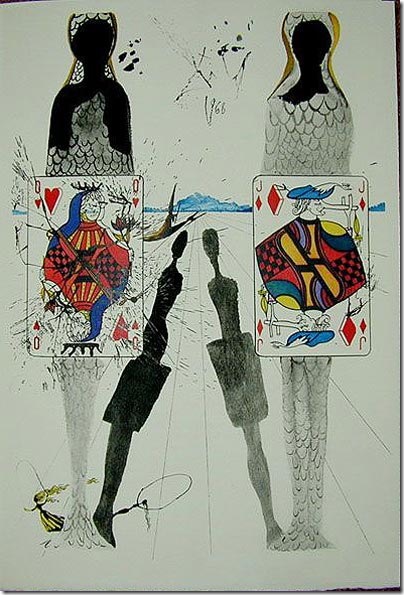 Users of Reddit, the social news site, were asked to sum up their sex life with a single quote from the Star Wars movie series.
Here are some of the funnier submissions:
"We'll pay you two thousand now, plus fifteen when we reach Alderaan."
"Millions of voices suddenly cried out in terror and were suddenly silenced."
"I shouldn't have come… I've endangered the mission"
"I don't think the Empire had wookies in mind when they designed her, Chewie."
And finally, the one that takes the cake, IMHO  –  "I am your father."
Link.
If things were this simple, it just wouldn't be so much fun (but I'm sure my wife would disagree).
The short film was made using photographs taken over a period of nine months. More on the making of the film.