Update: Commenter SuzyQPants points out (much to my embarrassment) that this is apparently a parody music video by Hot Chip, an electropop band from England. The band's single "Over and Over" has over 3.2 million views at the moment.
What did I just see? This UK boy band's music video starts out normally, then quickly turns up the WTF meter to 11.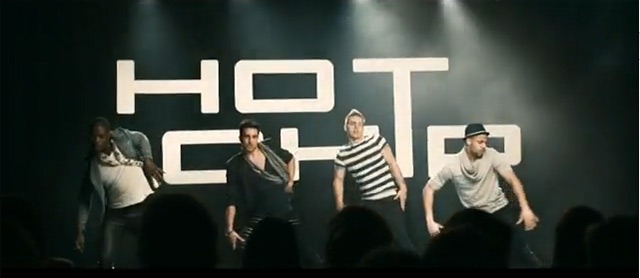 You will have to watch the video on Youtube, as embedding has been disabled on this one.