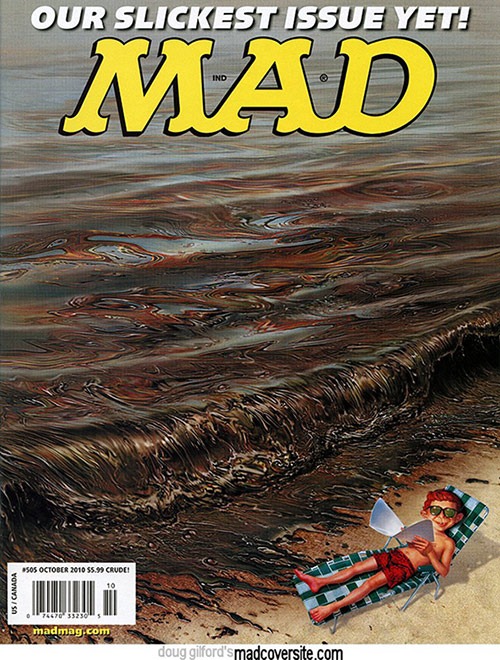 Doug Gilford's Mad Cover Site. Has just about every magazine cover since 1952.
Here are some of my favorites:  1) Alfred E. Neuman's first appearance on the magazine cover (see if you can find him), 2) E.T. fingering Alfred, 3) Mad celebrates being No. 1, 4) Bush and the Barf Bag, 5) What, me Suri?
New York artist and photographer, John D'Agostino, photographs the salvaged favrile glass of Louis Comfort Tiffany, who is now acknowledged by many to be the grandfather of Abstract Expressionism.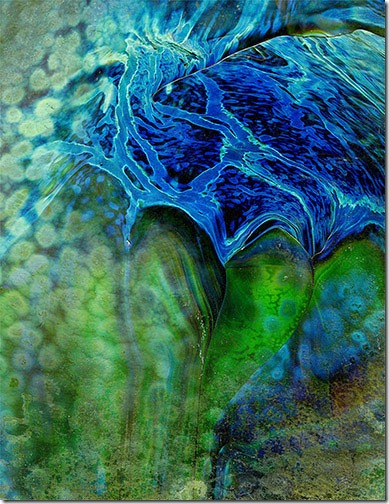 There is an interesting story about how D'Agostino's  family came to have a long love affair with the priceless Tiffany glass. By 1933, Tiffany's Art Noveau works were no longer considered to be in fashion, and soon workmen were directed to clear the Tiffany Studio warehouses of tons of the unwanted favrile glass. The workmen proceeded to unceremoniously smash and then dump them into the East river. John D'Agostino's grandfather, Vito D'Agostino, who happened to be an avid Tiffany enthusiast, managed to rescue, among other things,  a dozen boxes filled with broken shards of the priceless glass.
The glass spent over 75 years in the basements of the family's residences, biding their time, no doubt, before being discovered by John D'Agostino.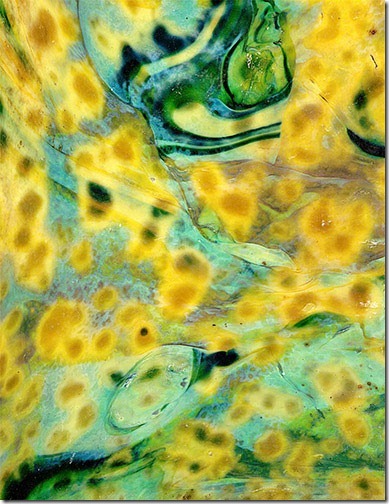 D'Agostino reconstructs the fragmented pieces of glass into large-scaled photographs of terrific beauty and majesty. The glass stops being inorganic in nature – and the colors imprisoned within – luminesce through the foil leaf and detritus on the surface of the glass.
Continue reading 'John D'Agostino's Magnificent 'Empire of Glass"
A fantastic little film, animated by Nina Paley (of Sita Sings The Blues fame). All the images in the video were taken at the Metropolitan Museum of Art, New York City.
The whole history of human culture evolves through copying, making tiny transformations (sometimes called "errors") with each replication. Copying is the engine of cultural progress. It is not "stealing." It is, in fact, quite beautiful, and leads to a cultural diversity that inspires awe.
Warning: The video is NSFW if you are a prude, or work in a place filled with prudes.
The video was released under a Creative Commons Attribution-ShareAlike 3.0 license.  Visit archive.org to download it in high resolution formats.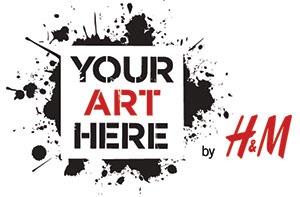 If you are an upcoming artist, this is your chance to shine. H&M is holding a great online art contest with a "New York City" theme. The entries submitted to the contest will be displayed in a virtual gallery, and visitors to the site can vote for their favorites.
As I will be on the H&M jury panel which will review the top ten artworks, I would love to see you folks submitting your artworks to the contest. 
The winning finalist will not only have his or her work exhibited in the window of the H&M store located at 42nd Street and 5th Avenue in New York City, but will also win some cool prizes.
The winner will receive:
$5,000 stipend to support an up-and-coming art career.
$500 H&M gift card.
Roundtrip airfare and accommodations in New York City while installing the piece in the store window.
Up to $15,000 installation budget.
There are already some excellent entries submitted to the site, do check them out and vote for them here.
All entries to the contest must be made by October 15th, 2010, and is open only to U.S. citizens. 
Follow the adventures of Salesman Pete, an all round nice guy and lethal weapon rolled into one.
Pete is a nice and clumsy salesman. But he's also a deadly super secret agent with a microprocessor implanted into his brain by some mad scientists from the government! He has to secretly stop a bunch of bad guys who stole a magic stone that can change anything into seafood !
Link to Salesman Pete on Vimeo.
The film was directed by Marc Bouyer, Max Loubaresse, and Max Bouyer, three French  students who bravely quit school to realize their vision of making animated films.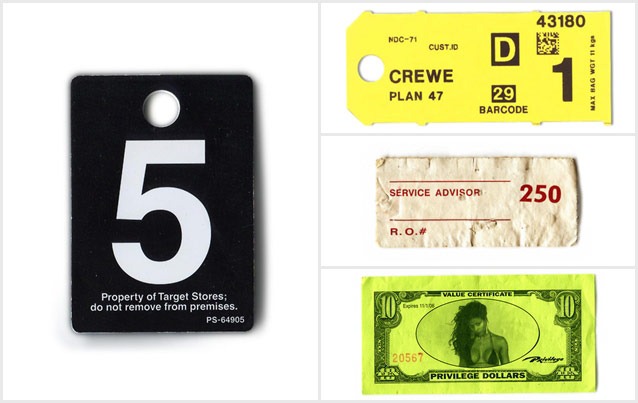 No. A tumblr blog dedicated to collecting pictures of ephemera with numbers on them.
How well do you know your letterforms?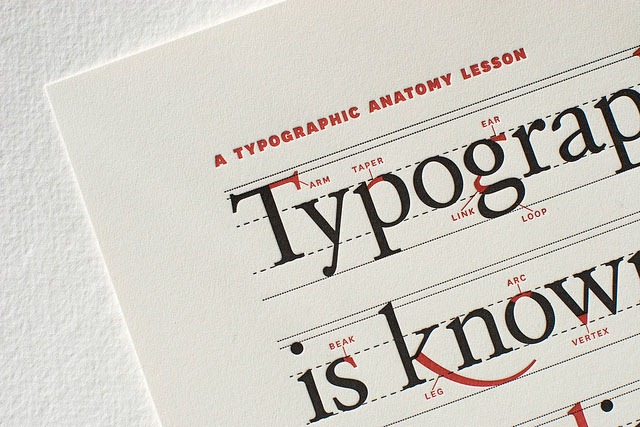 A lovely, limited edition 12" x 16" letterpressed print designed by Scott Boms and Grant Hutchinson. Sadly, all 100 prints have been sold out at the moment.
More pictures after the jump.
Continue reading 'A Typographic Anatomy Lesson – Limited Edition Print'
A video montage of Hollywood's 44 of the most vilest villains, antagonists and  psychotic killers to appear on the silver screen.