Dizzy Gillespie Prints and T-Shirts
'Get Dizzy Ya'll'  is a limited edition conceptual collection from the C.O.N. Collective, that pays tribute to jazz great Dizzy Gillespie. The artists behind the line have eschewed the traditional retail format, choosing instead to directly sell their limited edition pieces on the internet.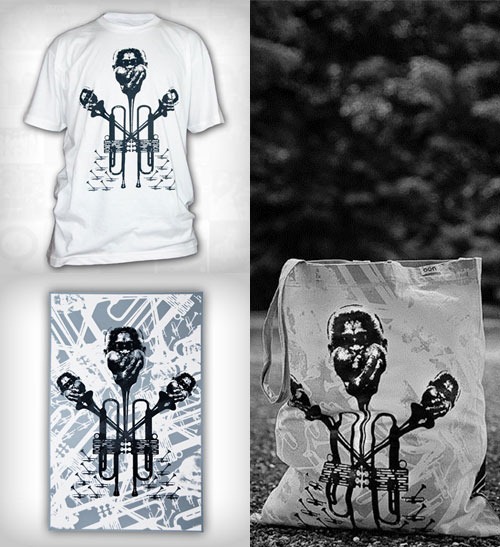 Get Dizzy Ya'll is the first concept from C.O.N.'s I-CON series. Dizzy Gillespie is without question one of the greatest horn players of all time. Transforming the sound of jazz through the introduction of Afro-Cuban and BeBop, quite simply, he's the man. This concept is limited to 75 pieces in honor of the years Dizzy blessed our ears.  60 T-shirts, 15 Totes, and 50 Prints.
Link to C.O.N. Collective's site.
More posts about:
Dizzy Gillespie
,
Jazz
,
Prints
,
Totes
,
tshirts