Check out Carpet Farm, an interesting blog that was started to promote the music band of the same name. The blog, created by Nate Otto, has grown beyond its original intentions, and is now an eclectic mix of edgy art, music, rants, and culture.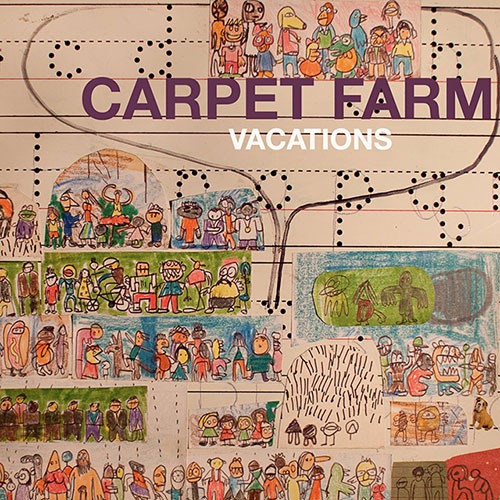 The band will soon be releasing their first full-length LP. Click here to visit the blog.
Also, don't forget to check out Nate Otto's terrific paintings and doodles on Flickr.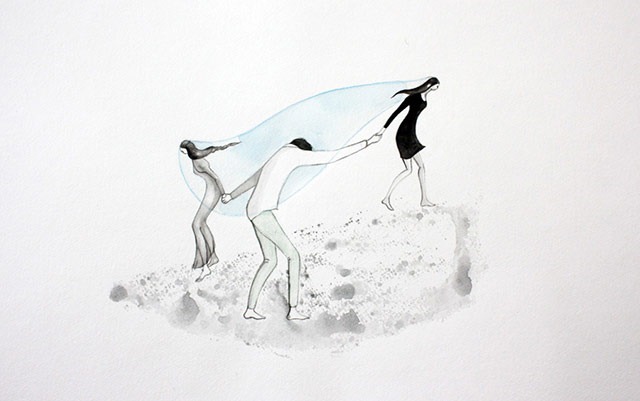 There is a common thread that runs in artist Soo Kim's paintings and illustrations.The characters that inhabit the imaginary world in her paintings, are always in constant, but silent interaction with themselves, each other and their surroundings.
Though her works are rich with symbolism, they are not weighed down by it. Each piece is a frozen snapshot of a moment, that has a subtle, yet dynamic narrative quality to it. As she says, "They depict the subtle unspoken communications and connections that can occur in a single instant."
Continue reading 'Soo Kim's Surreal Art'
Judging the winner from the top 10 entries in H&M's 'Your Art Here' contest was a difficult task for me (and no doubt, for my fellow jury members, as well).
But there can only be one winner in the end, and I'm pleased to announce that it is "#H&MNYC" by Emily Ryan.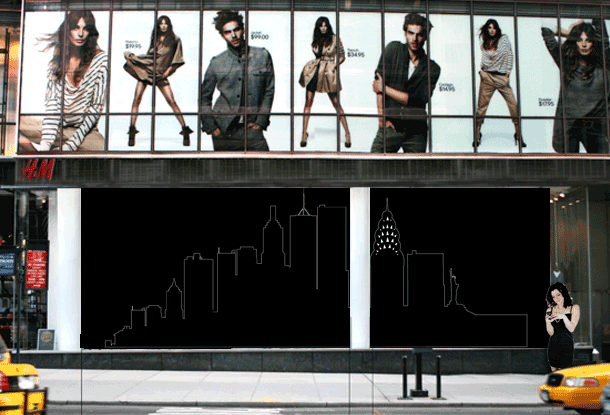 Emily's art installation will be an interactive sculpture, that will allow users to participate by "graphically populating a New York City skyline in real-time – and simultaneously communicate with passers-by – via the Twitter hash tag #HMNYC, text message, Flickr, or an in-store photo booth."
The installation will soon go on display at H&M's store on 5th avenue and 42nd street.  Please visit the stores to participate in the world's first interactive in-store artwork.
I hope you all enjoyed submitting and voting for your favorite artworks in the contest. Though the contest is over, there is still a lot of entries being submitted. Check them out at the contest site.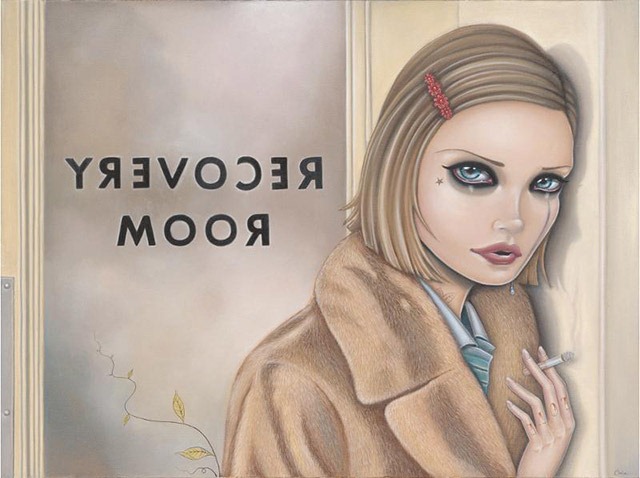 Spoke Art's "Bad Dads" is an art show tribute to the films of Wes Anderson, the director of such cult classics like "The Royal Tenenbaums" and "The Fantastic Mr. Fox." The show will open this Saturday, at the LoPo Gallery in San Francisco.
The show will have designs, concepts, and themes and characters from Anderson's movies, realized by nearly 70 of the contemporary art world's upcoming and established stars.
Both the originals, as well as the limited edition art prints will be available for purchase through the Spoke Art website, immediately after the show's opening. 
Edit: This post has been updated with more images. Please click 'continue reading' to see more great images of the artworks, after the jump.
Continue reading 'Bad Dads: An Art Show Tribute to Wes Anderson'
A smorgasbord of the finest seafood in the universe. But no fookin' prawns.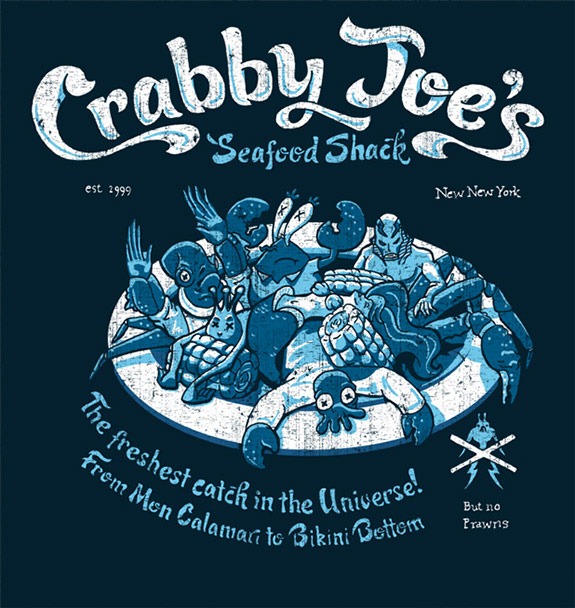 A limited edition t-shirt, available at Teefury.
Video and music by King Q4, an artist from France.
Artist Annie Vought creates her mindboggling and intricate artworks by painstakingly hand cutting letters from paper.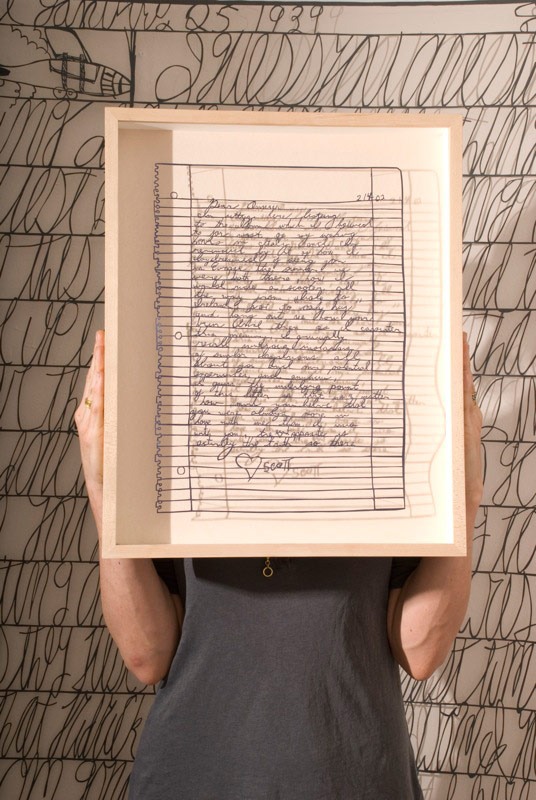 She states:
Email, text messages, instant messaging and Twitter are all examples of fun and immediate means of "written" communication. Through the computer I am in touch with people I may never have seen before and I can respond in real time to a loved one. But with the ubiquity of this access and convenience, we are losing the tangible handwritten letter. Handwritten records are fragments of individual histories. In the penmanship, word choice, and spelling the author is often revealed in spite of him/herself. A letter is physical confirmation of who we were at the moment it was written, or all we have left of a person or a time.

I have been working with cut out correspondence for the past four years. I meticulously recreate notes and letters that I have found, written, or received by enlarging the documents onto a new piece of paper and intricately dissecting the negative spaces with an Exact-o knife.  The handwriting and the lines support the structure of the cut paper, keeping it strong and sculptural, despite its apparent fragility. In these paper cutouts, I focus on the text, structure, and emotion of the letter in an elaborate investigation into the properties of writing and expression. Penmanship, word choice, and spelling all contribute to possible narratives about who that person is and what they are like. My recreating the letters is an extended concentration on peoples' inner lives and the ways they express their thoughts through writing.
She also has a fantastic little 'letter project' going on. Just send her your address, and she just might mail you one of her handmade letters, in return.
Annie was born and raised in Santa Fe, New Mexico, but is currently based in Oakland, California. Besides having had her art exhibited in numerous galleries in California, she will be featured in a show in Milan, this December.
More images after the jump.
Continue reading 'Annie Vought's Hand Cut Paper Letters'
Bonnie and Rhys Bonnie were married at Margaret River, Western Australia, on October 1st 2010. Here is a peek into their very special day.
Sophia Bayly and Simon Moore [Flash site], two photographers and creative artists based in New Zealand, were the folks behind this awesome video.
[via Design*Sponge]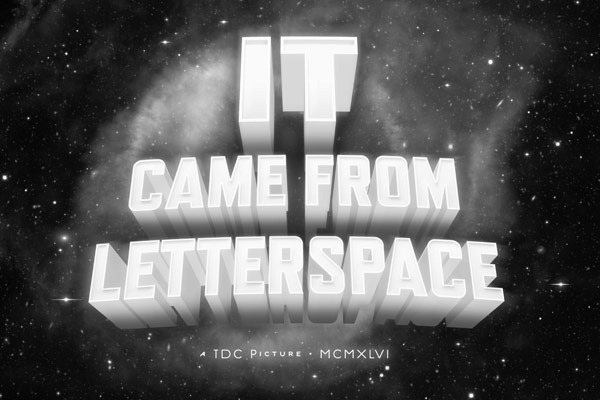 Set of B-movie themed ecards to send to "your type-loving friends."
28 pieces of eyewear made famous by their equally famous wearers.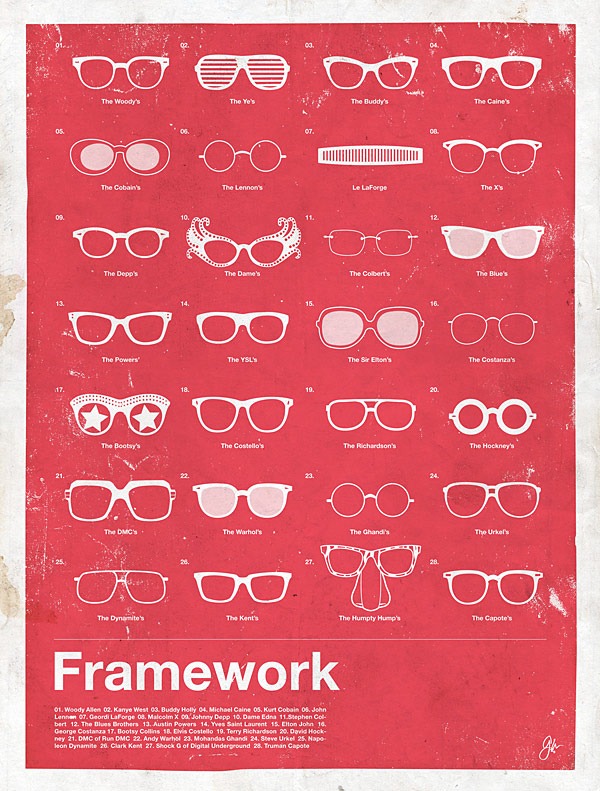 Limited edition prints are available here.
[via Buzzfeed and Blame it on the Voices]