Unprocessed Soylent Green
Soylent Green is people, people!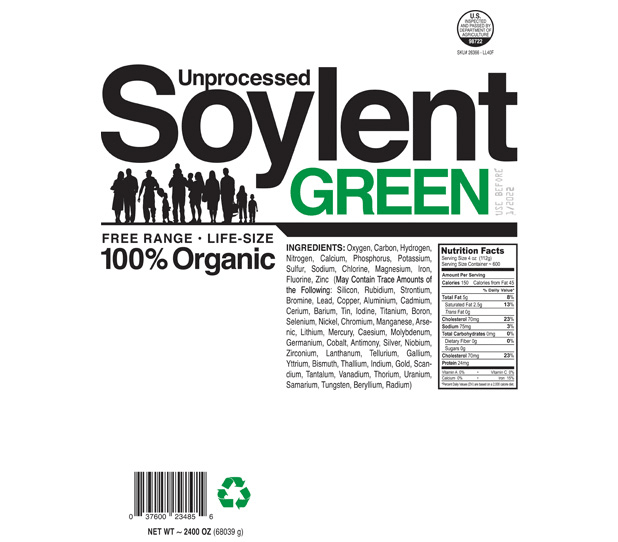 An illustration by artist John Sprengelmeyer. Buy the t-shirt at RedBubble.com.
More posts about:
John Sprengelmeyer
,
soylent green
,
soylent green is people
,
T-Shirt
,
tshirts
About

Published since 2006, JazJaz is a blog about pop culture, art, and technology. You can learn more about me here.

The contents of the blog are licenced under a Attribution-Noncommercial-Share Alike 3.0 Creative Commons Licence.