Picnic With the Draculas
I'll hazard a guess that it's not red wine in the bottle.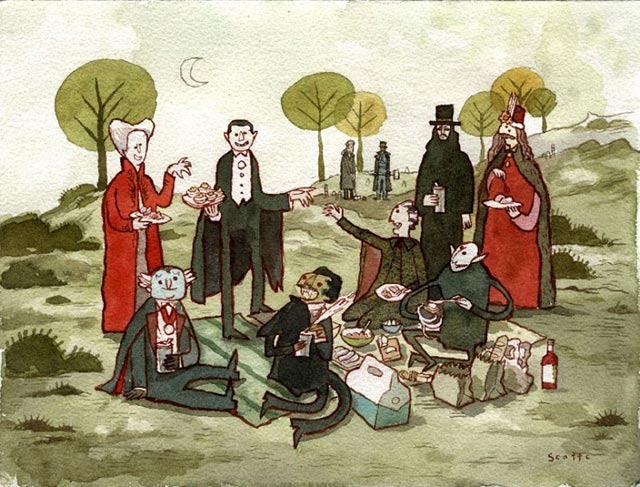 An illustration by the ever so awesome Scottie C.
Prints are available here (a steal at $30, if you'd ask me).
More posts about:
Dracula
,
illustration
,
Prints
,
Scott Campbell
,
Scottie C.