Comic Strip Photo Frame
Oh, boy! This would make the ideal gift for a few geeky friends of mine!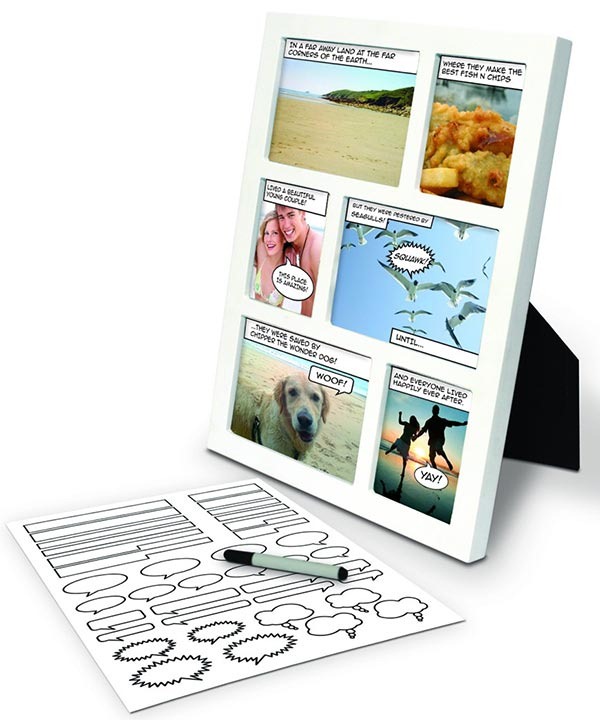 This 'Comic Strip' photo frame from Mocha can hold six photographs, and comes complete with sheet of speech bubble stickers and a pen. The frame is priced at £12.99 (about $21).
More posts about:
Comic Strip
,
Design
,
Photo Frame