CuppaCan - Coffee Mug Shaped Like a Soda Can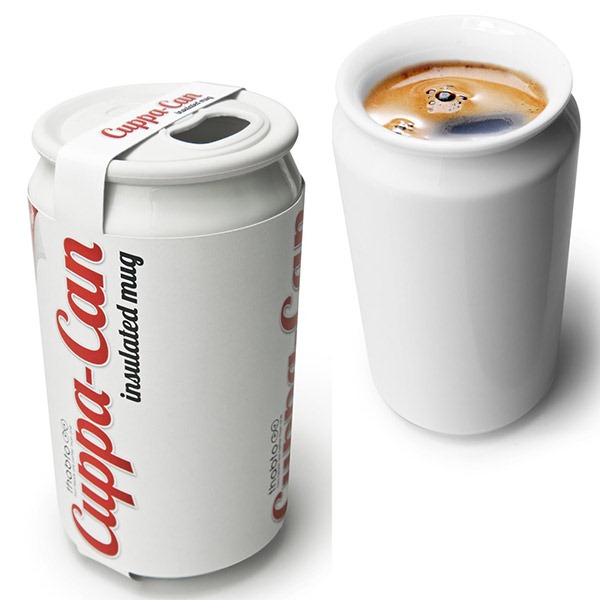 This insulated "CuppaCan" mug has two walls of porcelain inside to keep your drinks warm for a longer period of time. The silicone drink-through lid has been thoughtfully-designed to help minimize spills on your keyboard (and your nether regions, too!).
The mug is available at Mocha for £9.99 (about $16).
More posts about:
Coco Cola
,
Coffee
,
CuppaCan
,
Mocha
,
mug
,
Soda Can