Lesser Known Uses of Portals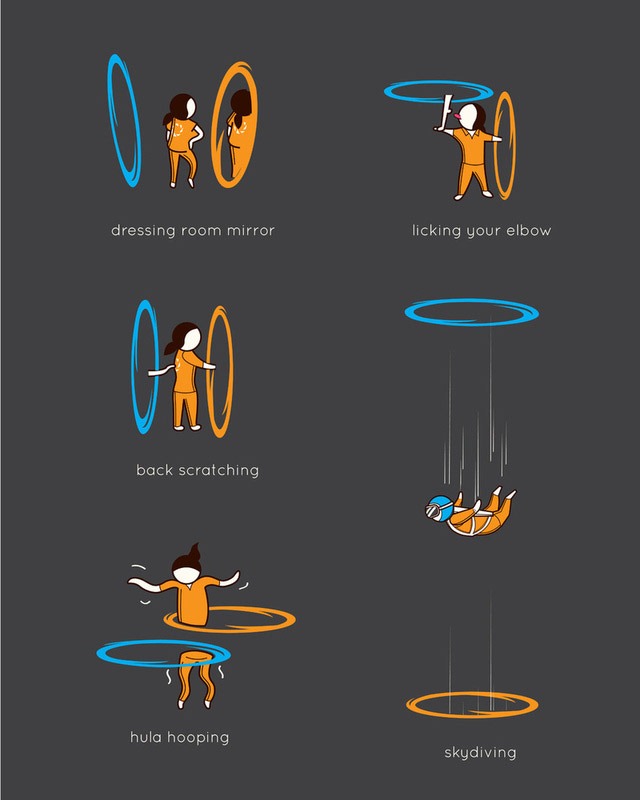 Lesser known uses, an illustration by Aaron Thong.
Prints are available.
More posts about:
Portal
Follow Me, Show Me Some Love!

Get the Best Stories in your Inbox!

Latest Posts

Popular on JazJaz
About

Published since 2006, JazJaz is a blog about pop culture, art, and technology. You can learn more about me here. Please feel free to explore the archives.

The contents of the blog are licenced under a Attribution-Noncommercial-Share Alike 3.0 Creative Commons Licence.