Art Theft For Amateurs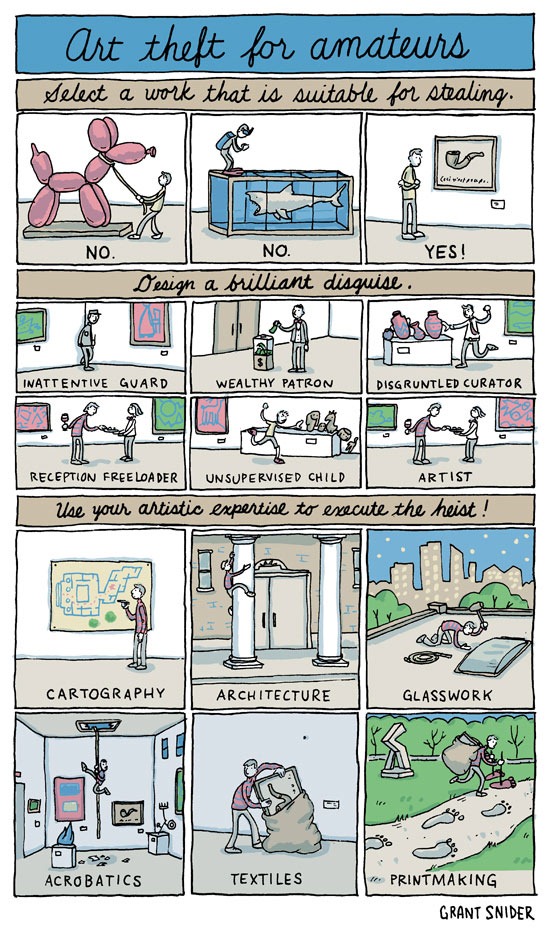 Cartoonist Grant Snider shows you how to pull off an art heist.
[via Laughing Squid]
More posts about:
Art
,
art heist
,
art-theft
,
Comic Strip
,
Grant Snider
About

Published since 2006, JazJaz is a blog about pop culture, art, and technology. You can learn more about me here.

The contents of the blog are licenced under a Attribution-Noncommercial-Share Alike 3.0 Creative Commons Licence.