Cross-Section Illustration of The Watchmen Owl Ship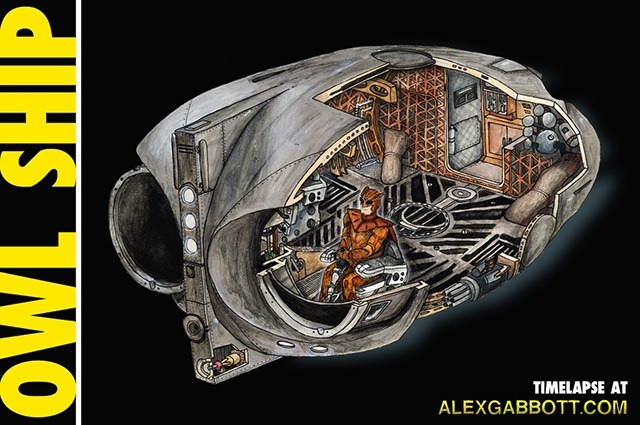 Australian artist Alex Gabbot (previously here and here) is back with a new cross-section illustration. This time, he takes on the 'Owl Ship' from the epic graphic novel (and not so epic film), Watchmen. This piece was exclusively done for the 'MINTcondition – Issue No.2' comic book show in Seattle, held in conjunction with Emerald City Comic Con.
8" x 10" limited edition Giclee prints of the artwork are available on sale at the Ltd. Art Gallery.  You can watch a time-lapse of the painting process, and also checkout a high-res version of the illustration at his site.
More posts about:
Alex Gabbott
,
Cross-Section
,
illustration
,
Watchmen