Davis Street I - A Photorealistic Painting by Jessica Hess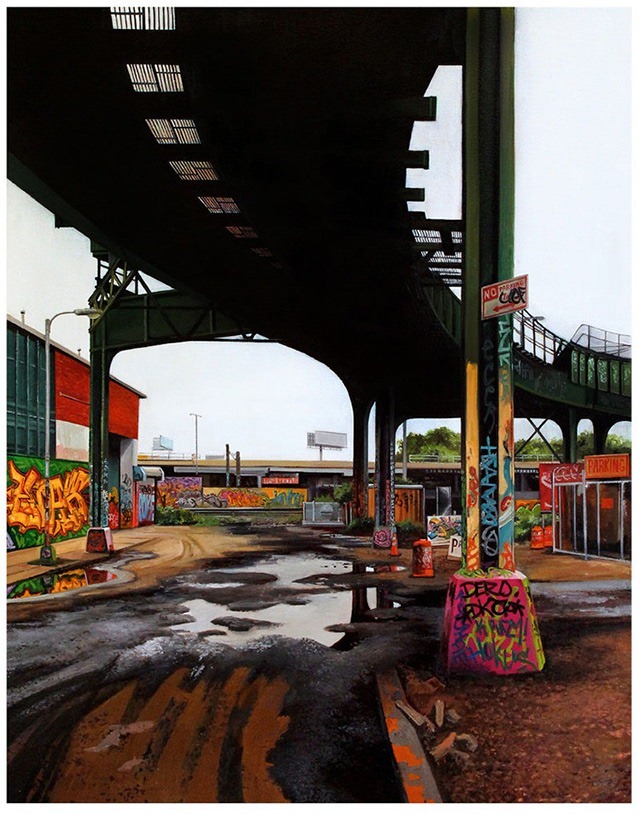 Spoke Art have released 50 Giclee art prints of of the painting "Davis Street I," by photorealist urban landscape painter Jessica Hess. As an added bonus, 10 hand embellished copies of the print are also available. Each print in this special run of HPMs (hand painted multiples) is truly unique, due to the hand painted elements applied directly onto them by Hess.
Both the regular and the HPMs will come signed and numbered by the artist, and are priced at $40 and $80 respectively.
Link.
More posts about:
Art Prints
,
Jessica Hess
,
painting
,
Photorealistic
,
Spoke Art