Awe-Inspiring Hand-Cut Paper Art by Bovey Lee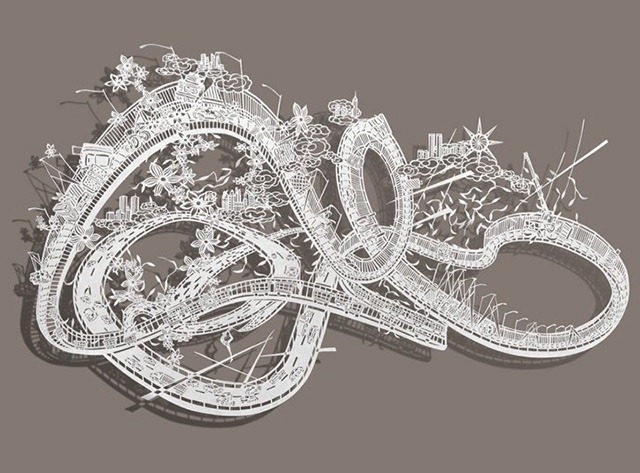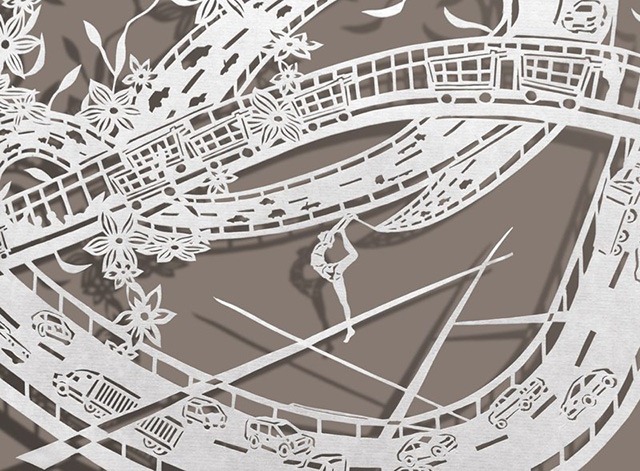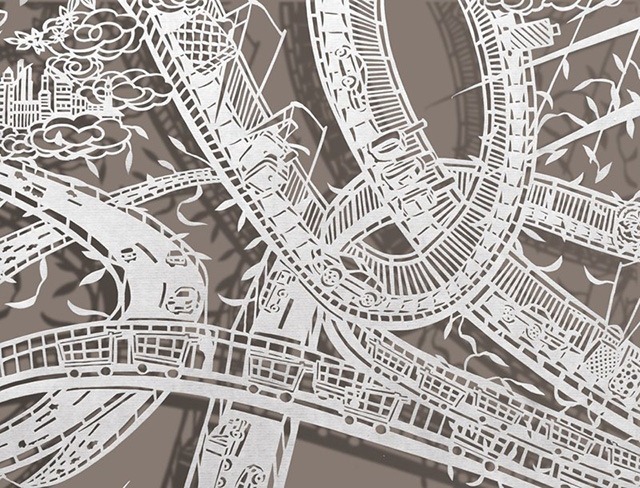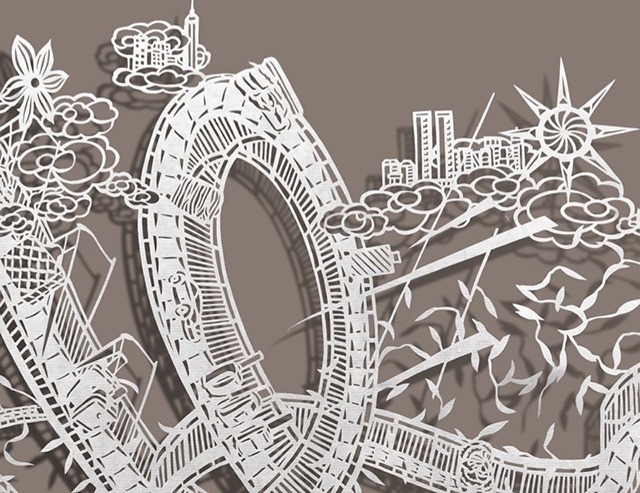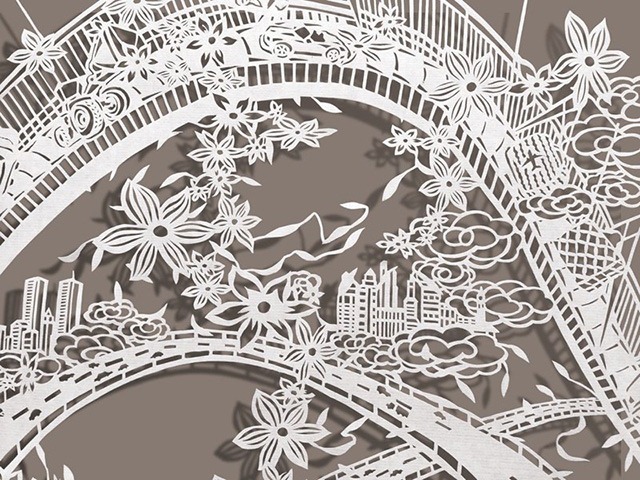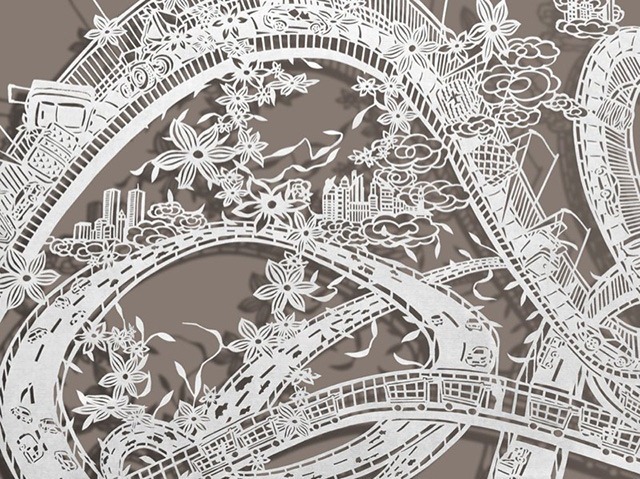 Mounted on a frame with a silk background, Los Angeles-based artist Bovey Lee's latest  paper artwork depicts a dancer whose ribbon transforms into a buzzing cityscape complete with busy highways and tall skyscrapers. I was quite astonished when I came to realize that the piece was hand-cut from a single sheet of Chinese xuan (rice) paper using simple implements like X-acto knifes and ordinary blades.
Lee, who was born in Hong Kong, practiced Chinese calligraphy and pencil drawing from a very early age. She moved to the United States in 1993 to pursue a Master of Fine Arts degree at Berkley. Her works have been displayed at numerous art shows around the world. You can check out more cut paper artworks over at her site.
More posts about:
Bovey Lee
,
Paper
,
Paper Art