Holographic Paintings of Floating Animal Heads by Yosman Botero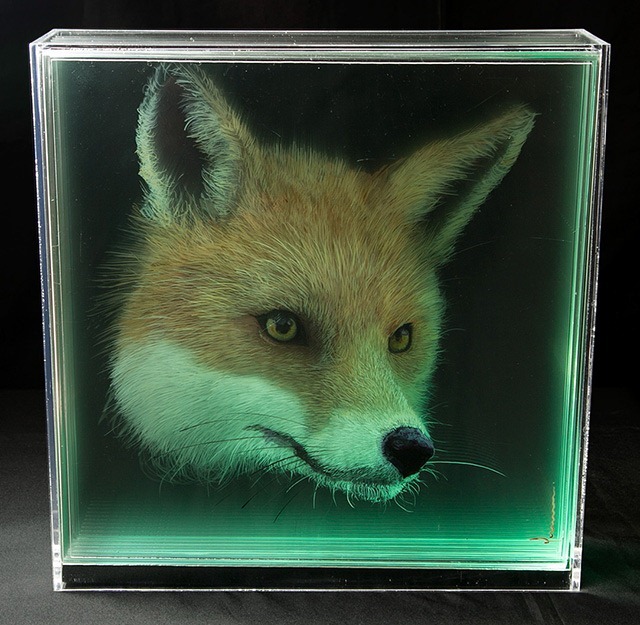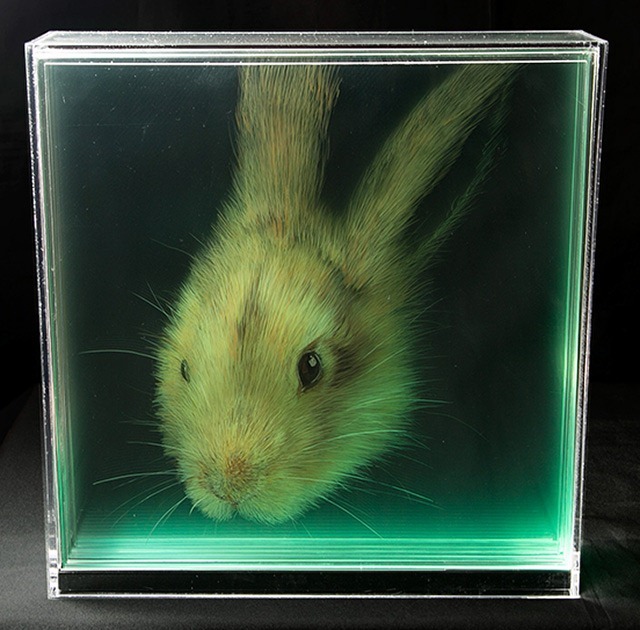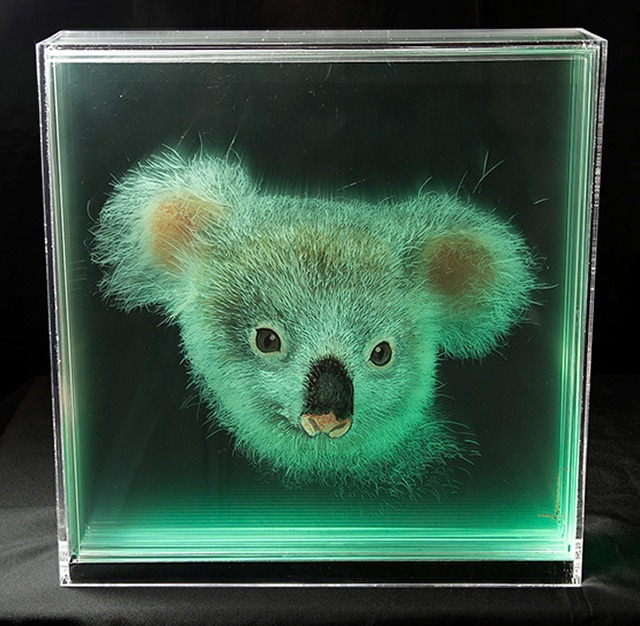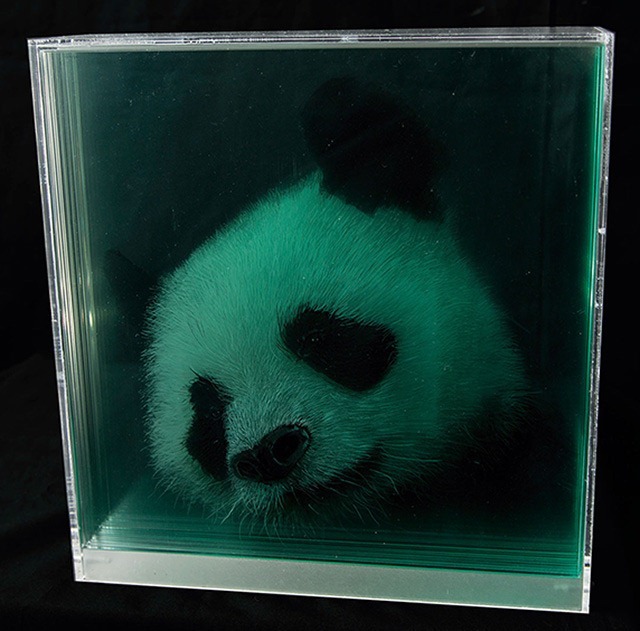 You will be relieved to know that no animals were harmed in the making of these paintings / sculptures. Colombia-based artist Yosman Botero is well known for his realistic 3D optical illusions, which he constructs by assembling multiple sheets of painted Plexiglas. His latest 'Taxonomy' series depicts the heads of wild animals being suspended in a clear liquid or just floating in air.
To make each piece, Botero painstakingly paints every layer of glass with a different detail of the animal's head. And later, he stacks the sheets together to create the final illusion, which is given its realism by the illusion of depth and shadow.
[via Asylum Art]
More posts about:
3D Sculptures
,
Holographic Art
,
Paintings
,
Yosman Botero