"I Am Your Father" - An Amazing Art Print by Max Dalton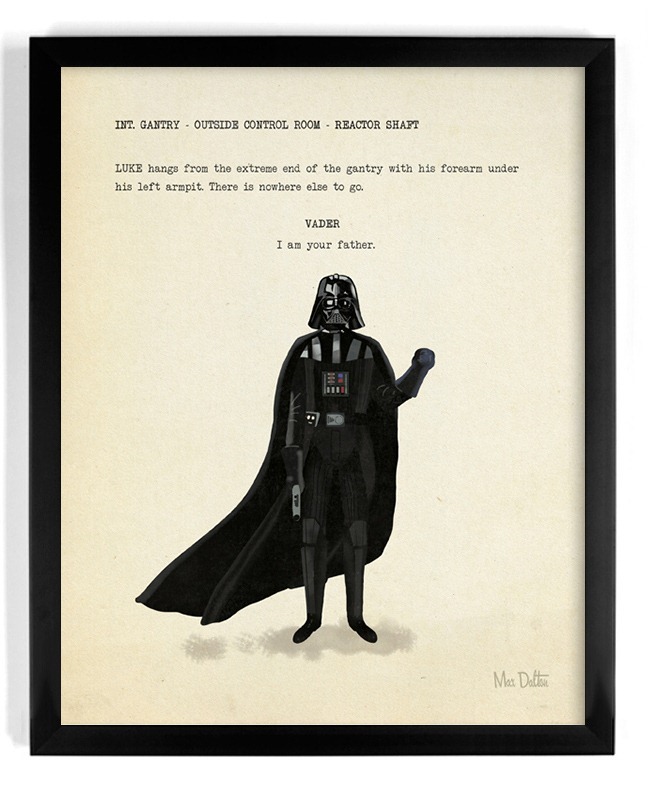 This artwork depicting one of the most iconic scenes from Star Wars is part of the "Greatest Moments in Film History," a brand new series of limited edition arts prints by artist Max Dalton.
The affordable, fine art giclee 8" x 10" prints are on sale in an open-edition format, which means that everyone who orders a print before the sale closing on Sunday night (March 22, 2015) is guaranteed a copy of it.
Link.
More posts about:
Art Print
,
Max Dalton
,
Star Wars