Well, I watched Rogue One over the weekend and I just loved it despite its flaws and all! I guess a lot of artists must have felt the same way, judging by the prodigious amount of great fan art the latest Star Wars movie has inspired them to create. Here are a few select illustrations and artwork made by these artists which I have curated for your viewing pleasure.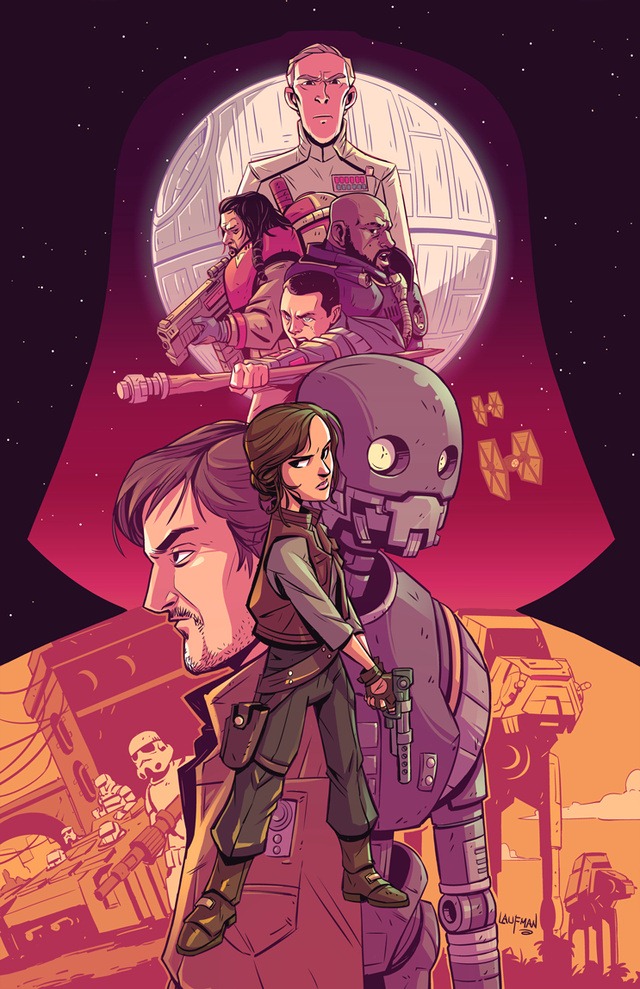 Rogue One Poster by Derek Laufman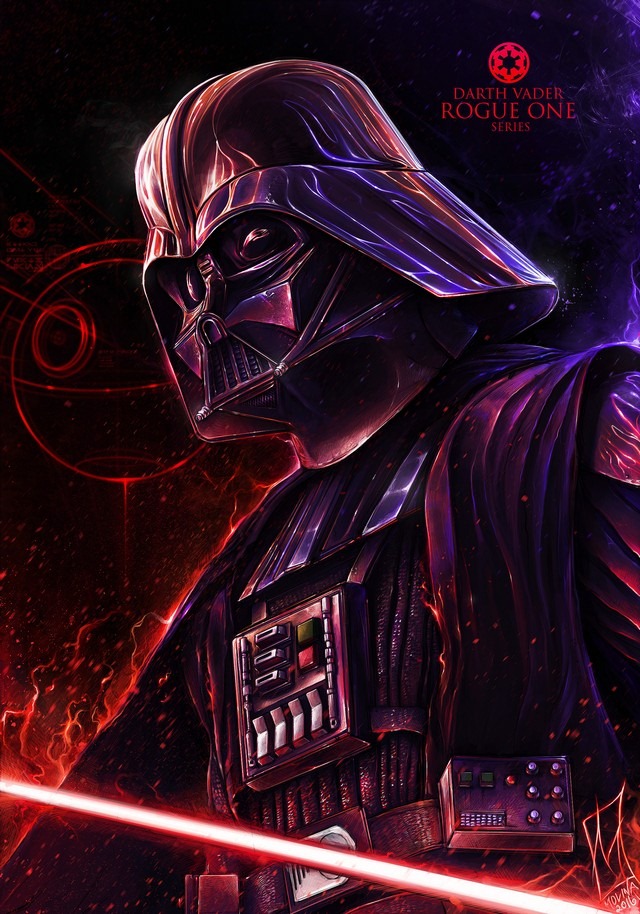 'Darth Vader', by Shane Molina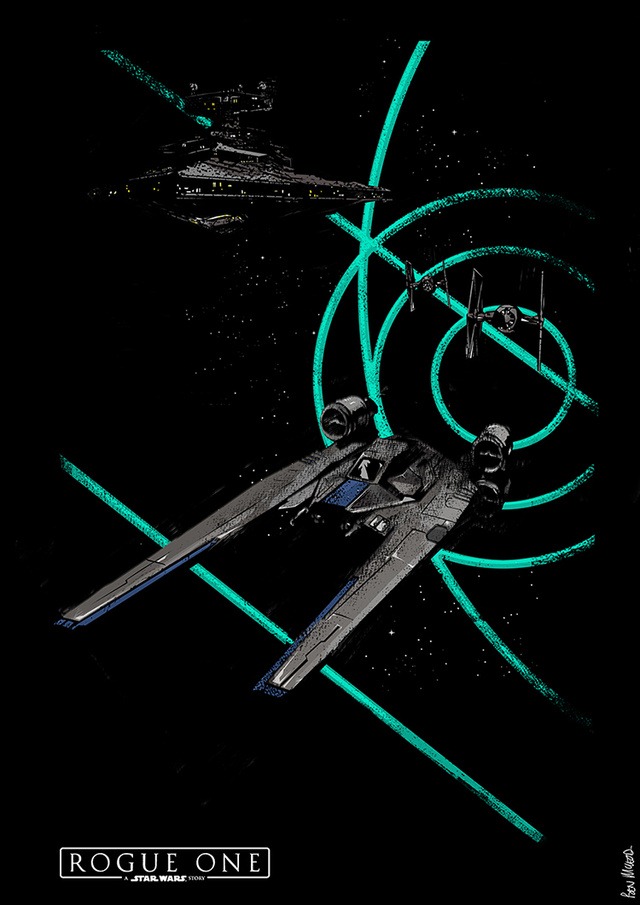 'The rebel alliance', by Ben Mcleod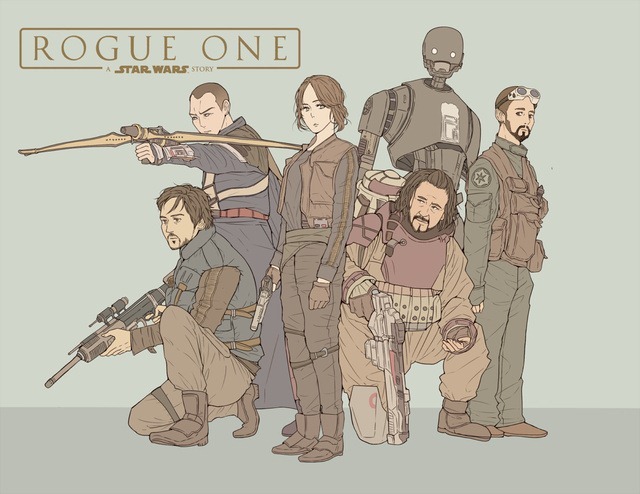 'don't' ever change stardust ☆, by Rank 1 Ghoul Investigator.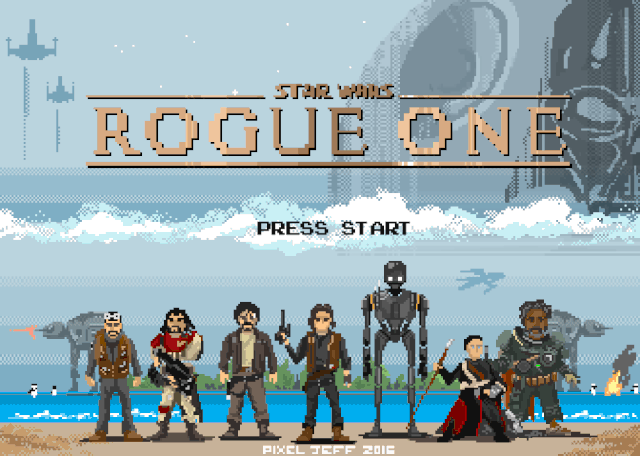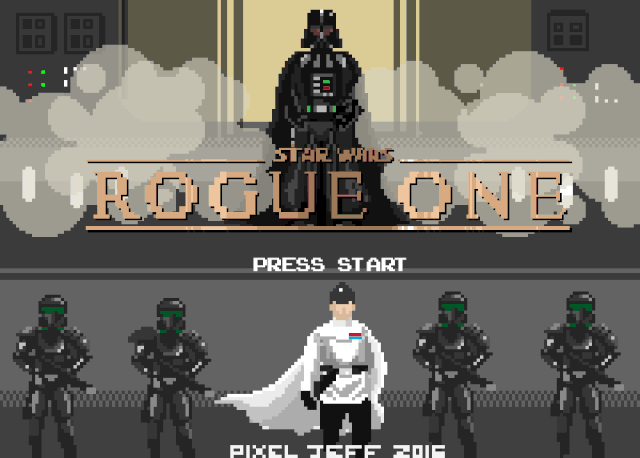 'Press Start to Rebel!', by Pixel Jeff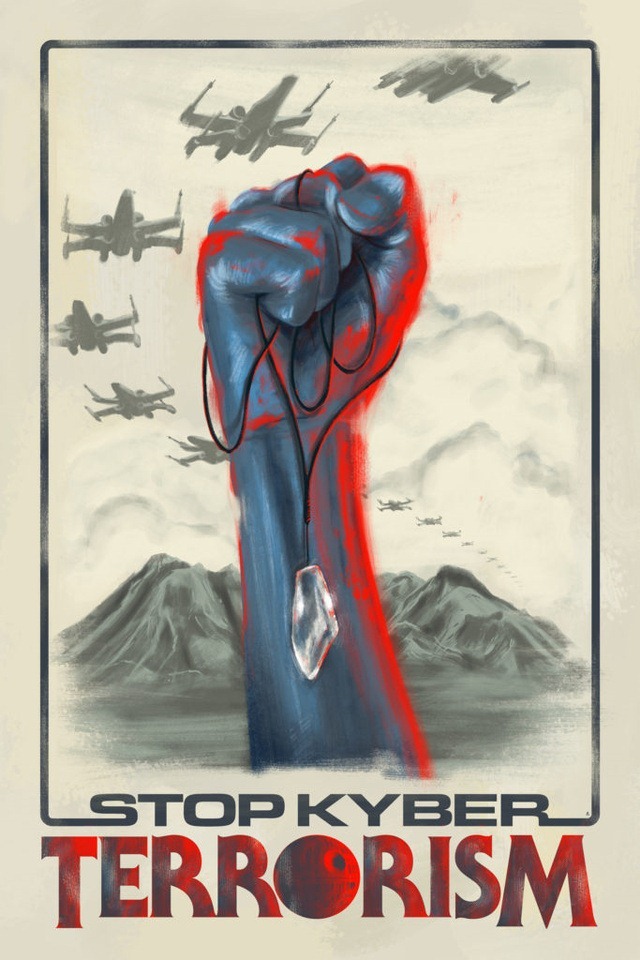 'Stop Kyber Terrorism', by Tom Miatke
Continue reading 'Rogue One: 25 Pieces of Brilliant Fan Art Inspired by The Movie'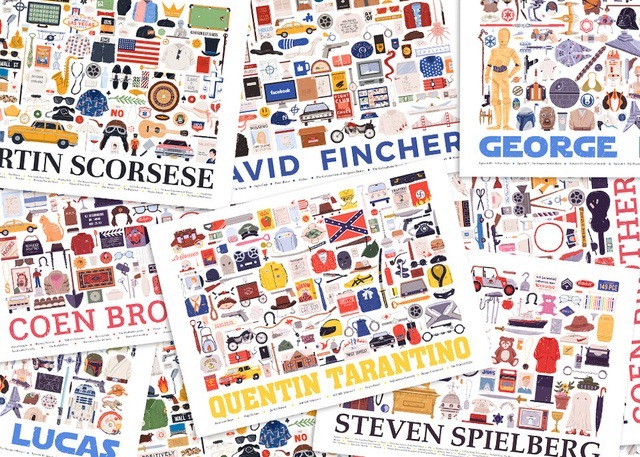 Do you consider yourself to be the all-knowing movie buff? If so, here is a fun challenge for you.
Maria Suarez-Inclan (previously on JazJaz) is back with a new set of pop culture themed illustrations, and this time she is paying tribute to famous movie directors and their unforgettable films. Titled "Hollywood Kits," each colorful illustration in the series features props and images from the filmmaker's stable of movies. While some of these objects are instantly recognizable, others will surely require a bit more thinking.
The collection, which is exclusively available on Curioos as art prints, includes twelve original artworks inspired by icons like Steven Spielberg, David Fincher, Martin Scorcese, Quentin Tarantino, the Coen brothers and more.
Click here to continue reading 'Maria Suarez-Inclan's Colorful Illustrations Will Test Your Knowledge of Hollywood Movies'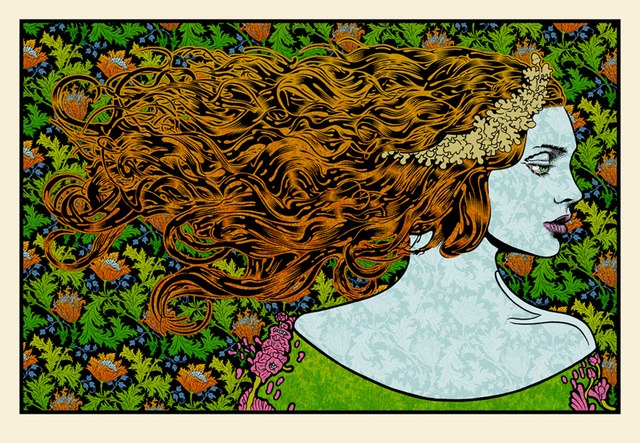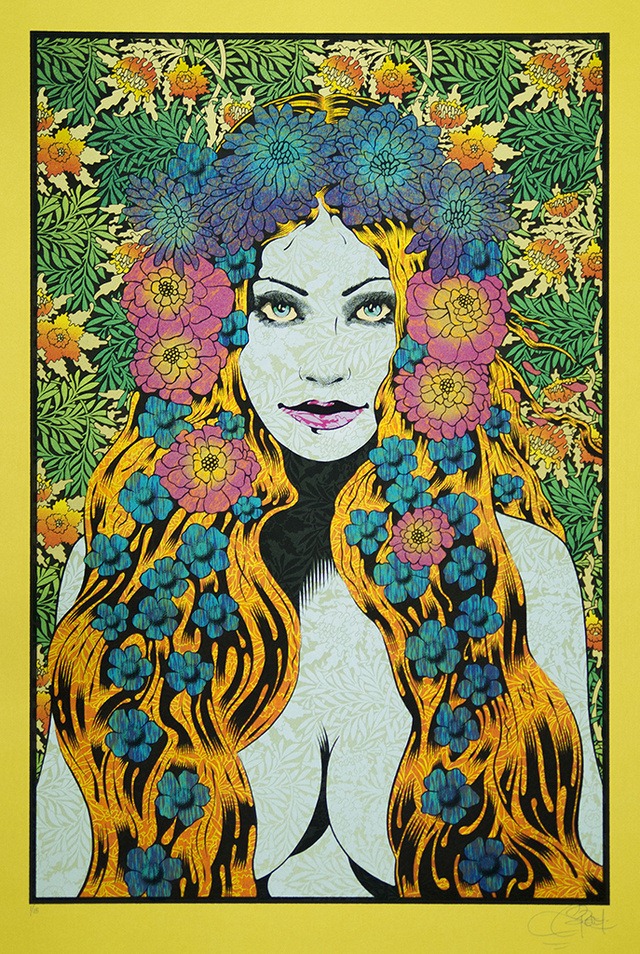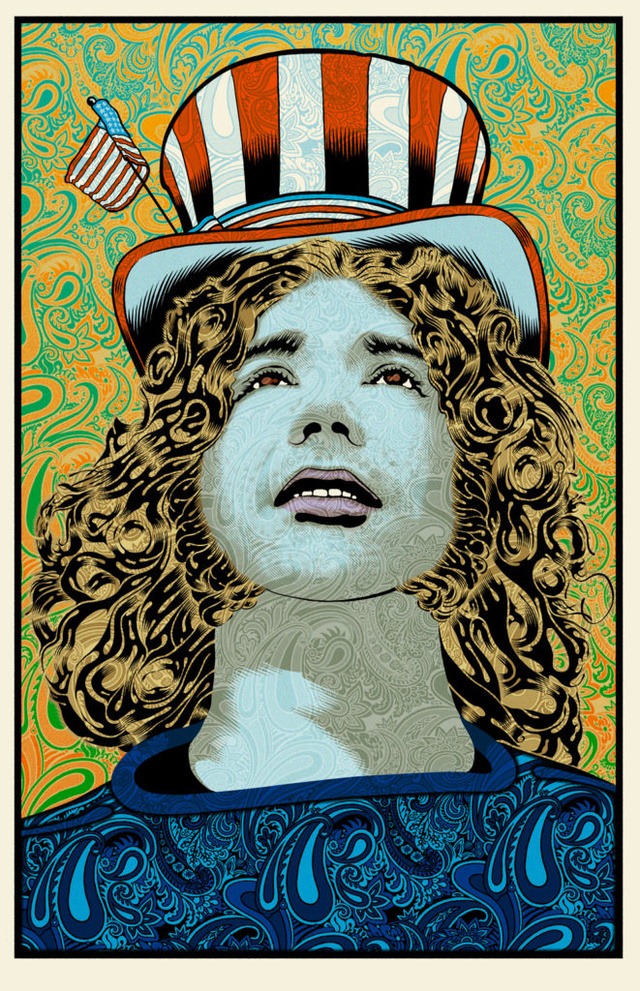 The New York-based art venue Spoke NYC will be presenting 'Helikon', a new solo exhibition featuring the works of the legendary San Francisco-based artist Chuck Sperry. The show will not only have on display a new set of screen printed posters from his ongoing 'Muses' series, but will also have a selection of rare gig posters from the artist's personal collection.
In addition to the these, a new monograph titled 'Helikon' will make its debut at the exhibition. The book will be a fascinating compendium of the artist's works over the years, which — with their psychedelic art nouveau style — have garnered him legions of raving fans.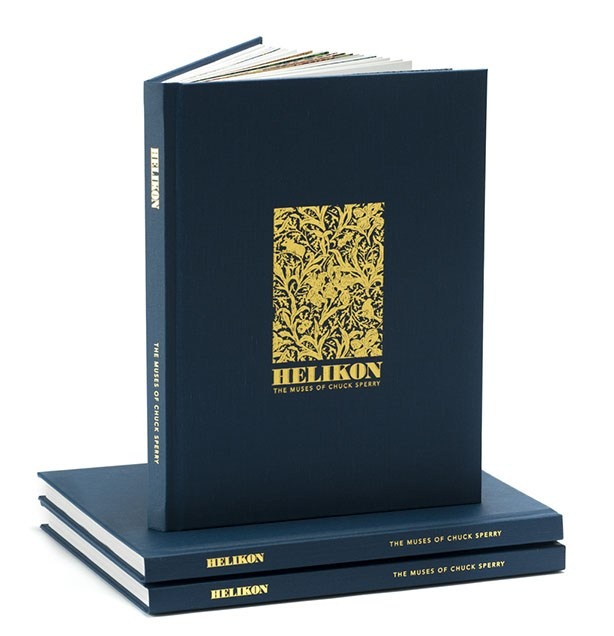 Each image in the book is paired with the prose or poem — from Homer to Nick Cave — that inspired each. Over a dozen photos by Shaun Roberts gives the reader an intimate portrait of the artist at work. Over a dozen photos by Shaun Roberts gives the reader an intimate portrait of the artist at work. Forward by New York Times' bestselling author, Charles Bock, Beautiful Children, Alice & Oliver (Random House), and Best of NYC Culture 2016, Village Voice.
The show will have its opening today night, November 19, 2016 from 6 to 9pm. The exhibit will be on view until December 11, 2016.
Visit the event page on Facebook for more details.
Hit the jump to see more images.
Continue reading "Helikon' – Solo Art Exhibit Featuring the Sensational Poster Art of Artist Chuck Sperry'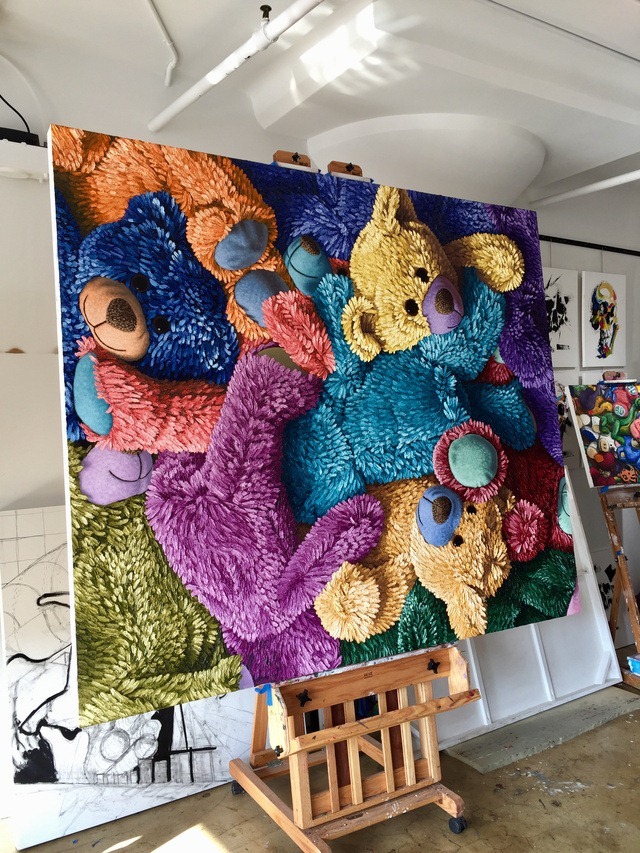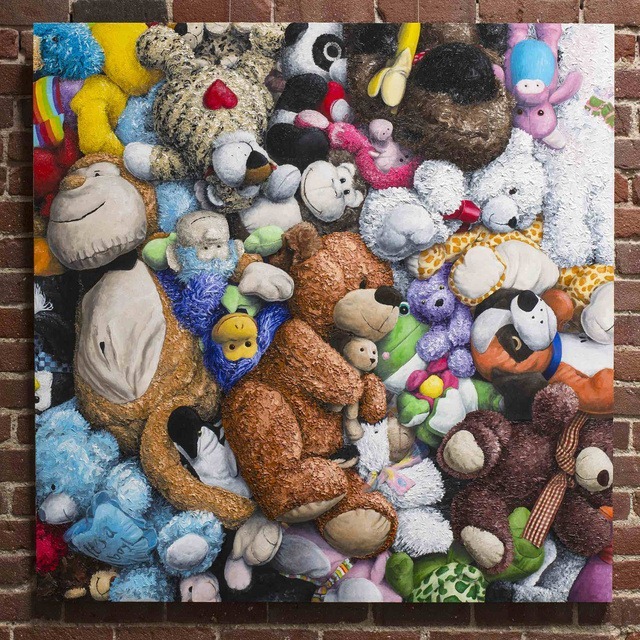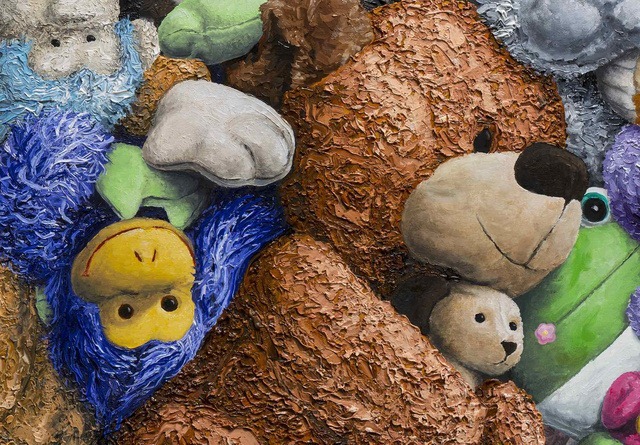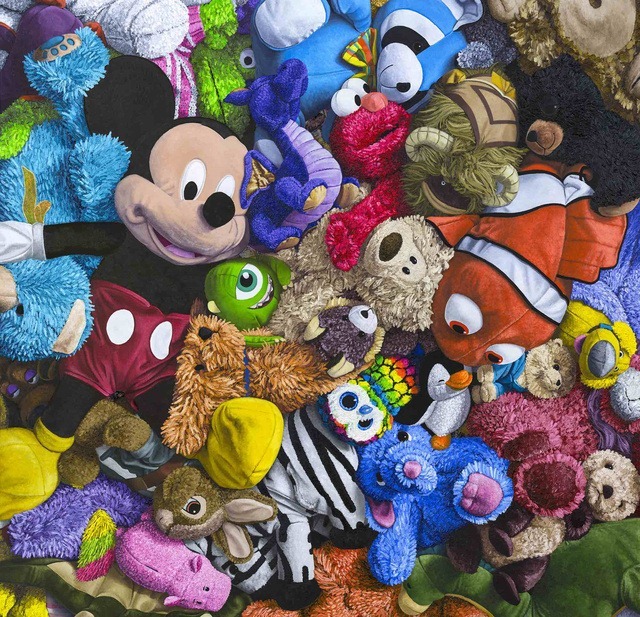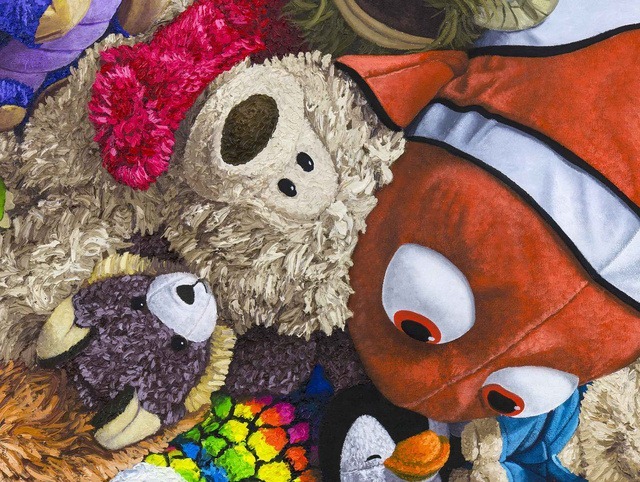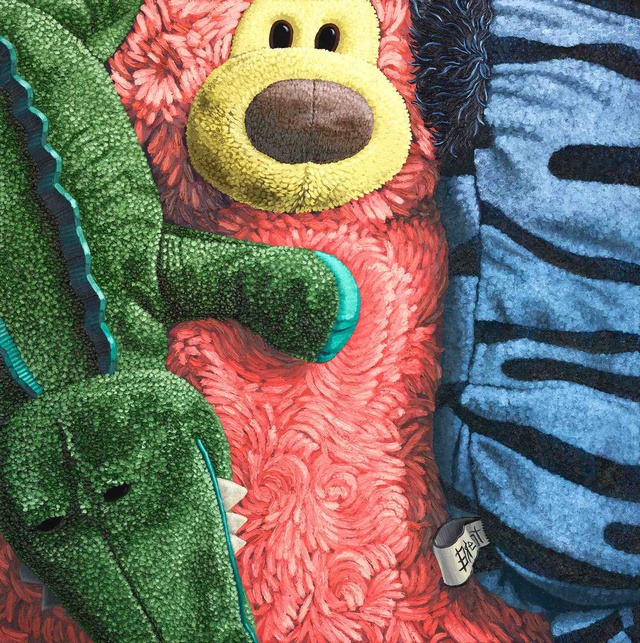 Far too many of us have sacrificed our dreams on the altar of harsh reality. It's hard out there for anyone, and even more so for a creative person to follow their dreams. But, it's heartening to know that there are always a brave few who never give up and keep fighting.
American artist Brent Estabrook, who despite being a qualified dentist (with a large school debt), decided to give it all up and began to chase his love of painting. He went through some difficult patches — which included spending an year sleeping on an air mattress in a studio apartment shared with other people — but he never once stopped painting during that period.
"I have given up a life of comfort and dullness to pursue a life of uncertainty and excitement… All I know is that I need to paint… that is it." – Brent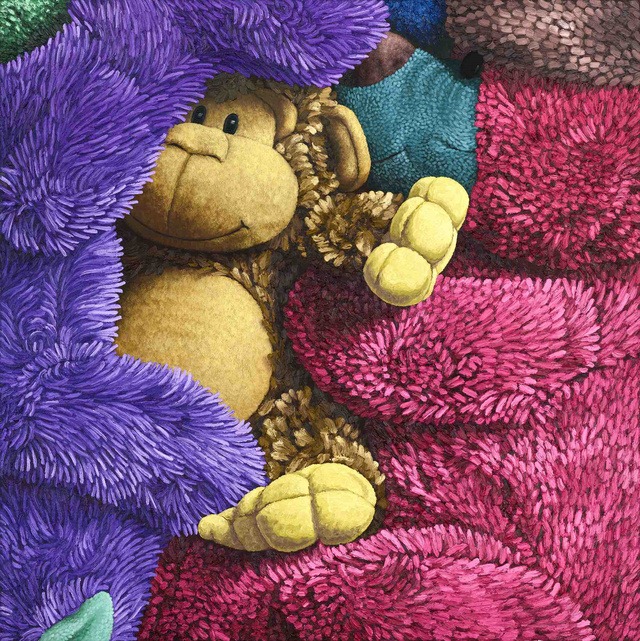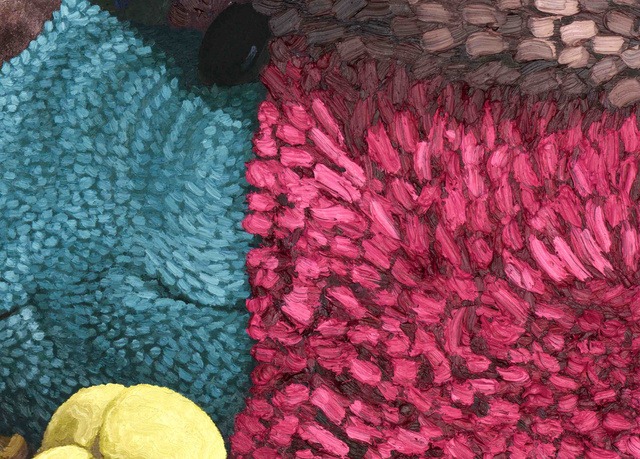 His latest series of oil painting "Perpetual Recess," was inspired by his pursuit of the internal passions which drive us in the face of overwhelming odds. The playful series, tinged with nostalgia, takes us back to our childhoods where we were free to dream without any of the fears which hold us back now. Using an impressionistic style of painting, Brent has masterfully used colors, contrast and textures to create his works. The effect is quite stunning as the paintings looks photorealistic when viewed from a distance.
Brent Estabrook was born in the year 1985 in Arizona, but spent most of his life in Seattle. He graduated with a Fine Arts degree from the University of Arizona, before getting a Doctorate of Dental Surgery from the University of Louisville. He is currently based in San Francisco, and has had his works exhibited at numerous exhibits in America.
You can visit his site and/or follow him on Instagram to see more of his work.
[via Reddit]
Hit the jump to see more images.
Continue reading 'The Amazing Impressionistic Oil Paintings of Brent Estabrook'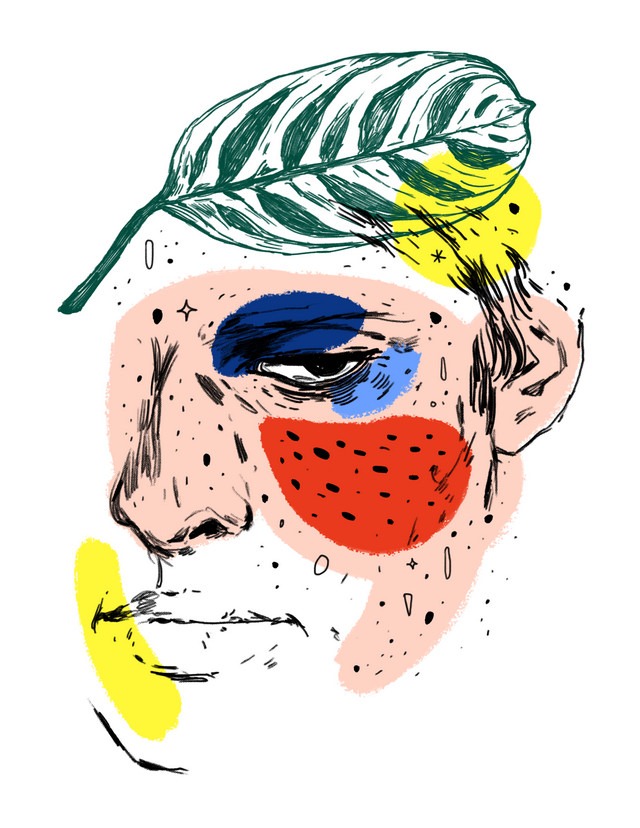 First time feeling uncertain © Livia Fălcaru / 2016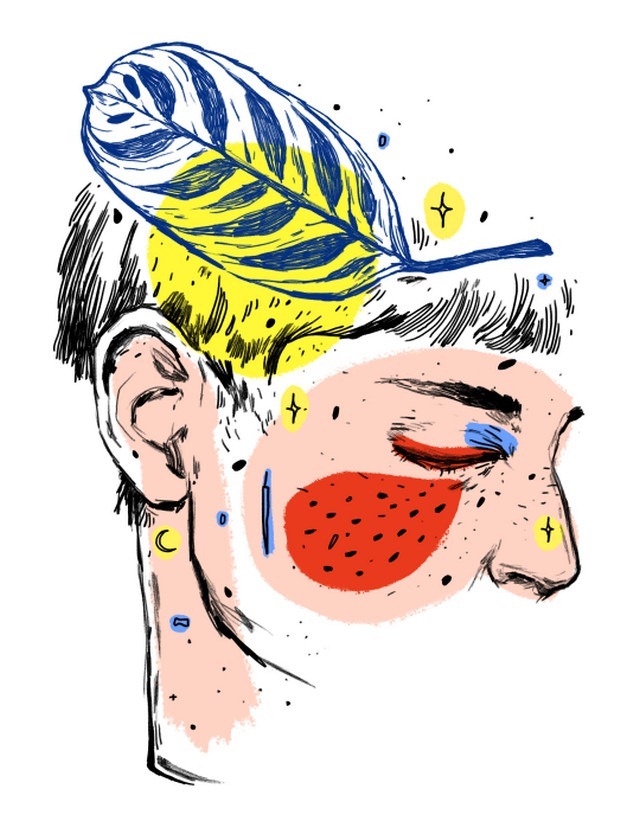 First time feeling gentle © Livia Fălcaru / 2016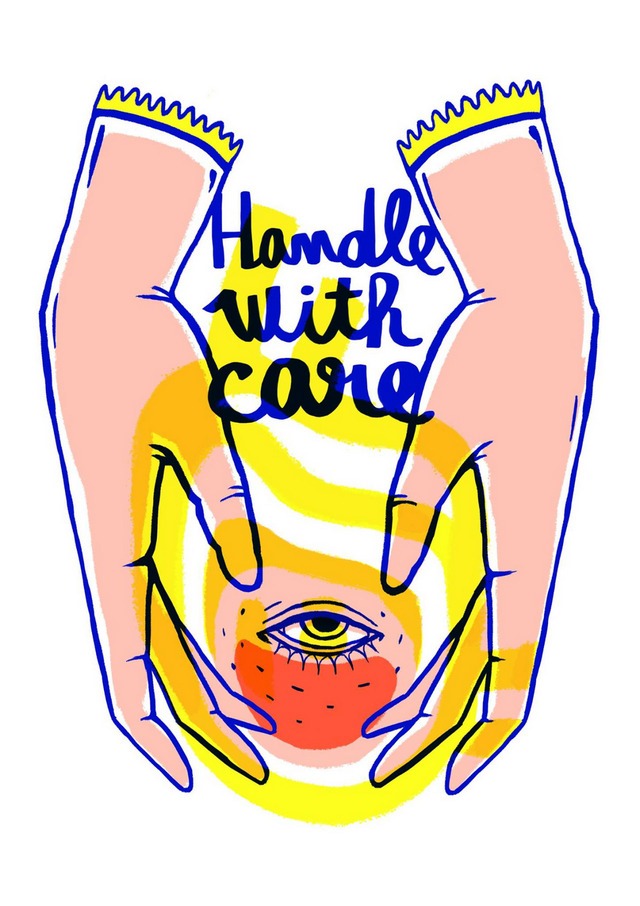 Handle with care© Livia Fălcaru / 2016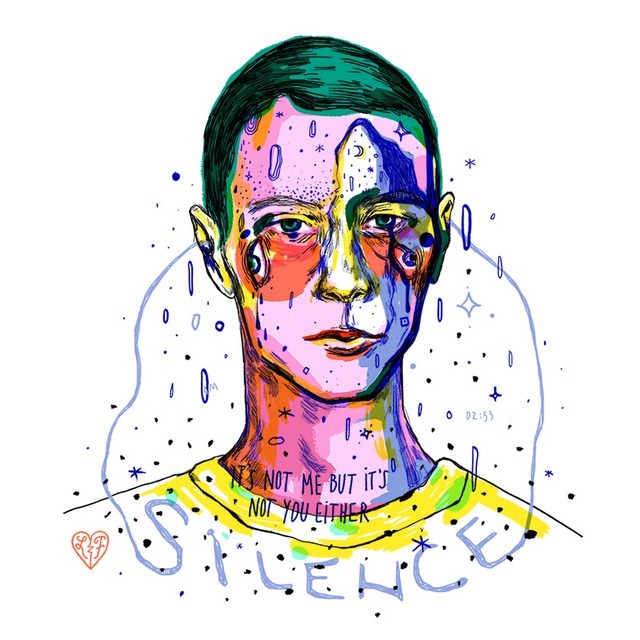 Nothing holds me © Livia Fălcaru / 2016
Some stunningly emotive mixed media illustrations by Romanian freelance artist Livia Fălcaru. You can follow her on Instagram / Facebook / Tumblr to see more artworks. Prints of her works are available at her Redbubble store.
[via JazJaz Submissions]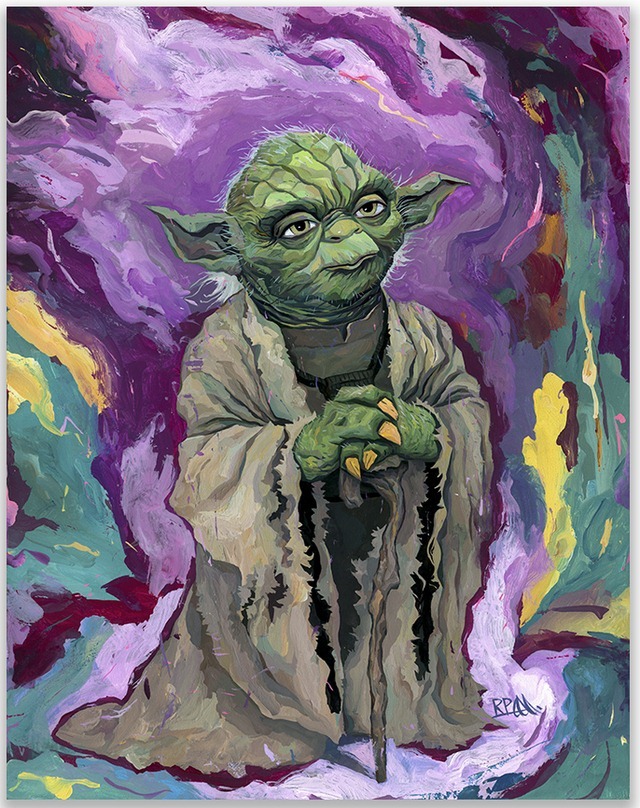 One of my favorite contemporary artists Rich Pellegrino has released art prints of a brand new painting of Yoda, arguably the greatest Jedi master in the Star Wars universe. Titled "Old Wise One," Pellegrino has faithfully captured Yoda's sageness and twinkling eyes in his own distinctive artistic style.
The 11" x 14" prints are limited to a run of only 200, and will come signed and numbered by the artist. You can buy the prints at The People's Printshop at only 19.95 each.
Hit the jump to see a 'making of' video of the painting.
Continue reading '"Old Wise One" – Stunning Painting of Jedi Master Yoda by Rich Pellegrino'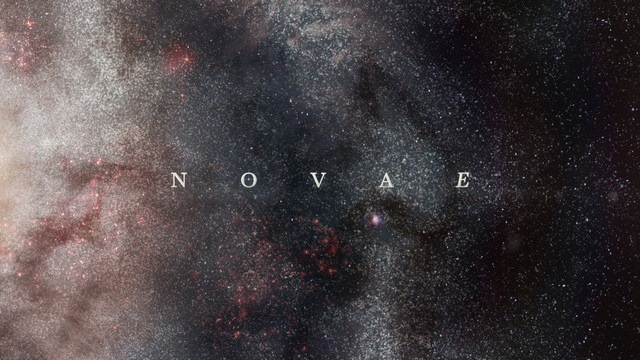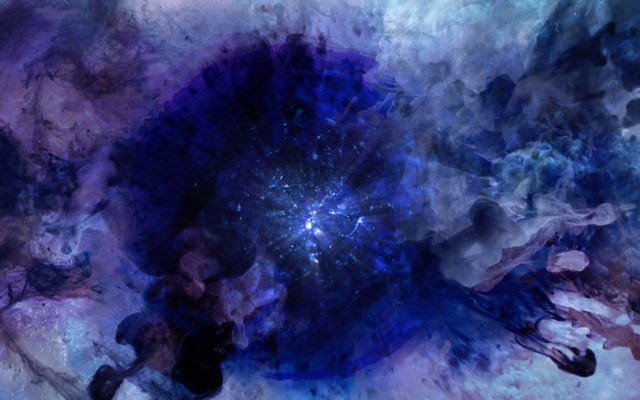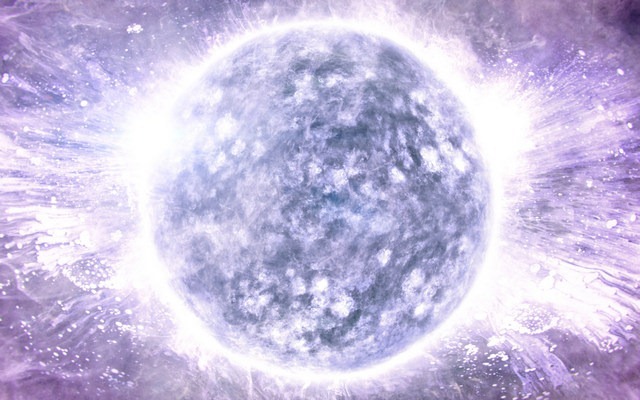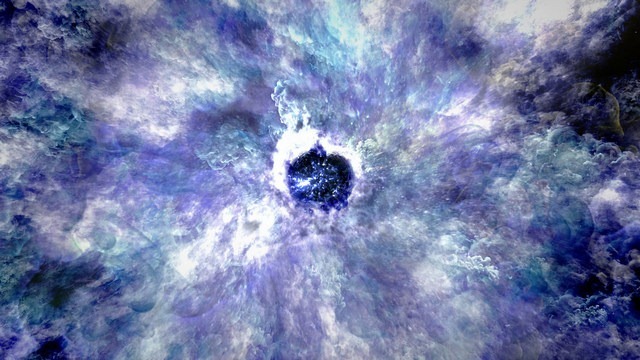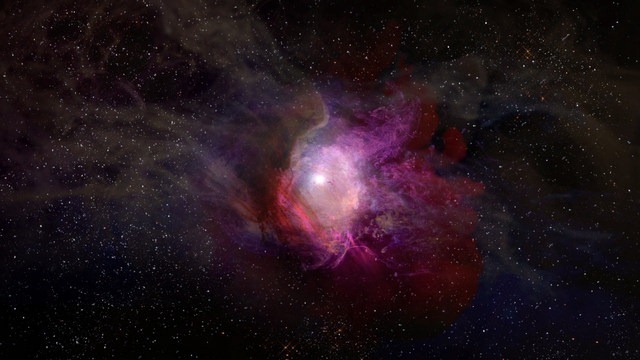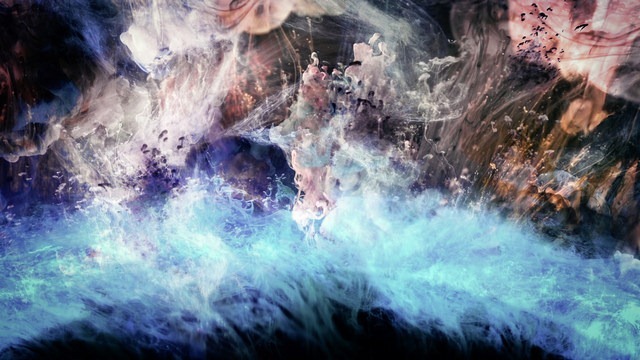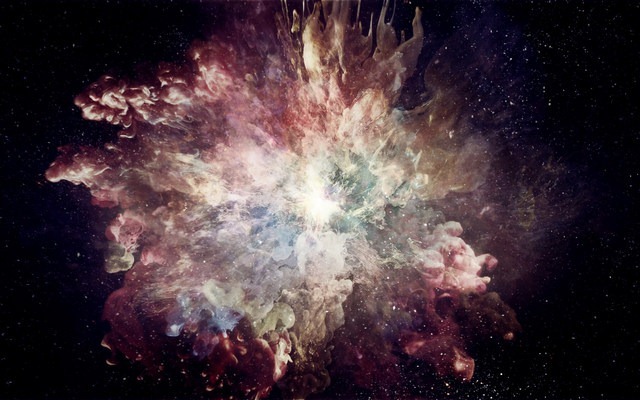 Supernovas are astronomical phenomena that occur when giant stars die, and they have been taking place in the universe since the billions of years. French self-taught videographer Thomas Vanz's incredible short film 'Novae' tries to recreate these spectacularly-violent, but beautiful cosmic events which sometimes ends up in the creation of black holes.
Astonishingly, Vanz made the short by capturing stunning visuals of blobs of colored inks dissipating in an aquarium filled with water. The shots were then later composited and post processed on the computer. He consciously avoided the use of CGI, as he felt that we all see far too much of it in popular cinema, and used natural processes instead of digital simulations. He also produced the epic soundtrack of the film, using sounds found in nature to artistically represent the explosive visuals on screen (though he acknowledges that one can't hear sounds in space).
Click here to continue reading the post.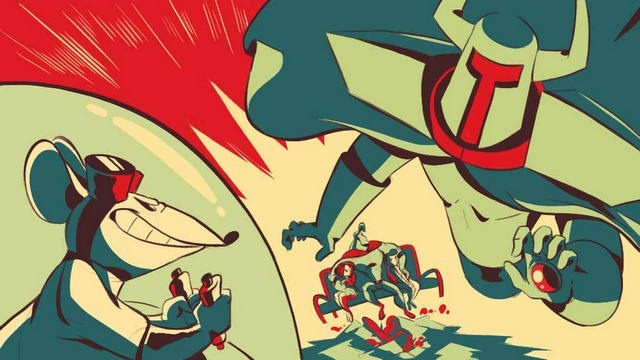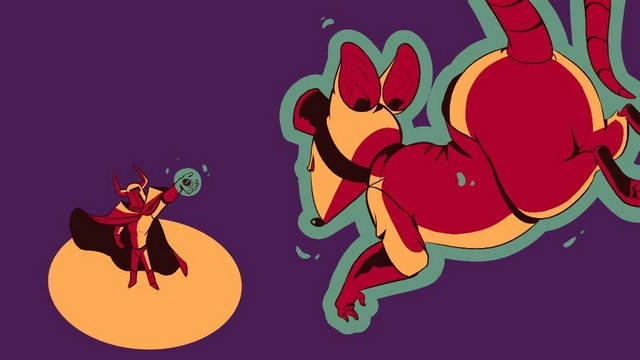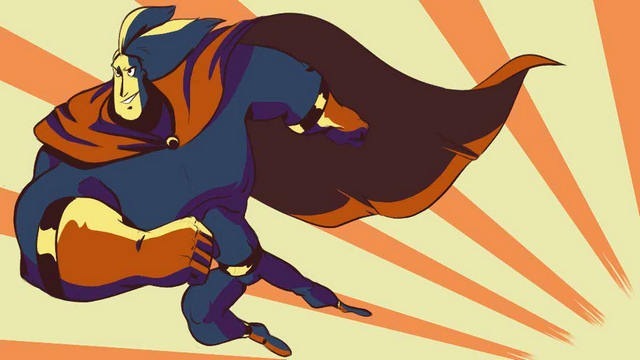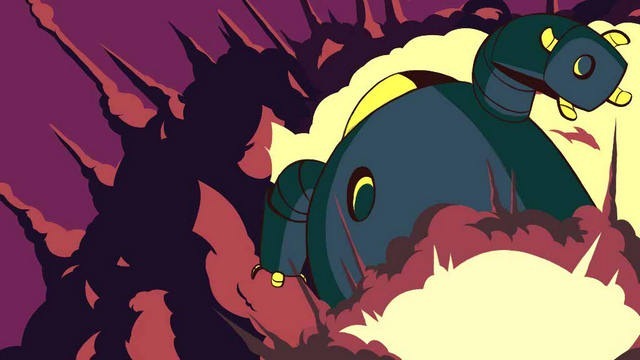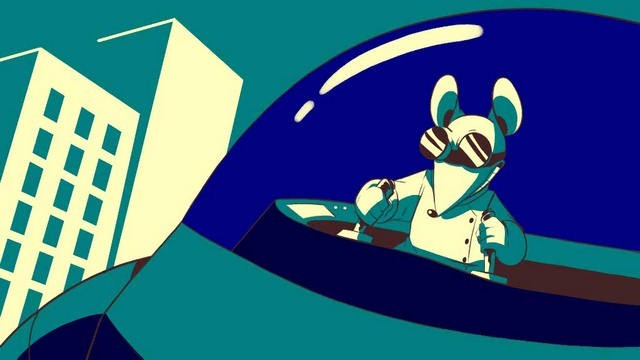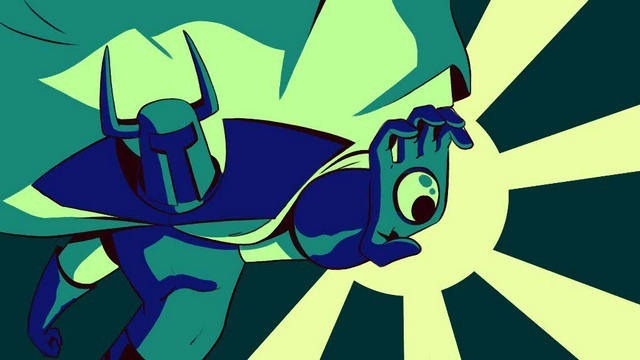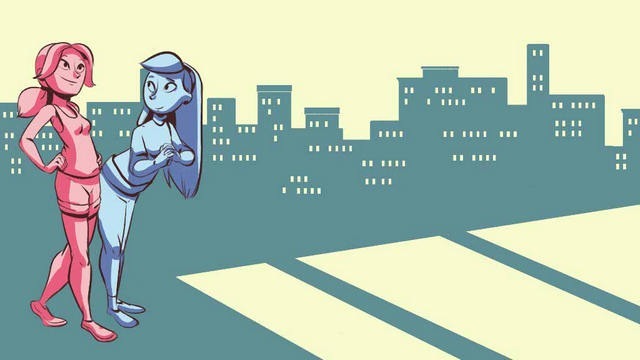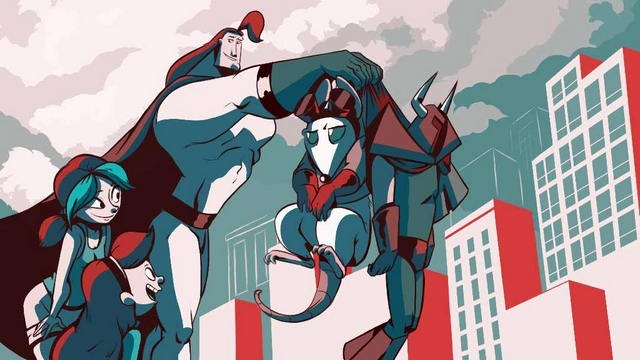 Elena Manetta, a 24 year old animator, shared some of the brilliant illustrations she made for the closing credits of her award winning animated film 'On Schedule'. Manetta says she took inspiration from the minimal color palettes used by Canadian illustrator and cartoonist Michael Cho to create her artwork.
The humorous short film, which she made for her 4th year thesis at The School of Visual Arts in New York, is about two super villains who accidentally chose to attack the same popular superhero at the same time.
Elena Manetta is currently working as a freelance animator in New York. You can visit her website and Tumblr to see more of her artworks and animation.
[via JazJaz Submissions]