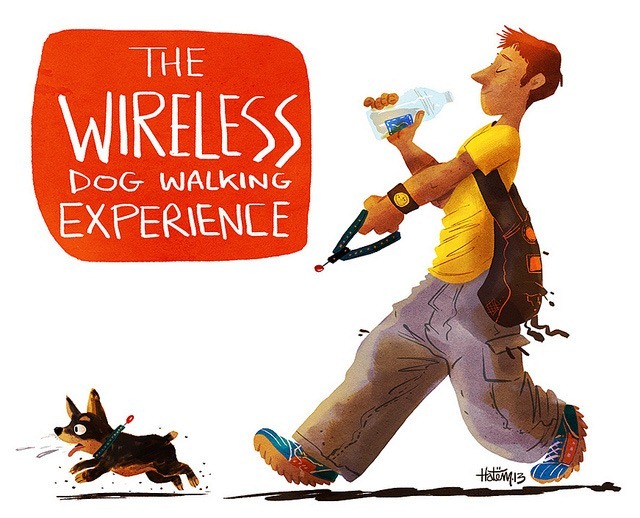 "Wireless Dog Walking," an illustration contributed to the JazJaz Flickr Pool by Hatem Aly, a superb Egyptian-born illustrator who is currently based in Bathurst, Canada.
You can visit his website to see more of his illustrations and other artwork.
Marco Mahler (previously), an artist and musician based in Portland, Oregon, has released a new collection of kinetic sculptures on his site, which were created in a collaborative effort with Henry Segerman, a research fellow in the Department of Mathematics and Statistics at the University of Melbourne. Mahler claims that these are the first fully 3D printed mobile sculptures in the world.
Made out of laser sintered nylon plastic – one of the most popular materials used for 3D printing – the intricately designed mobiles come out of the printers in a completely assembled state, and are heatproof up to 80 °C / 176 °F.
More about the making process:
The balance points for these mobiles were calculated to 1/1000th of a millimeter (1/25360th of an inch). The models for some of these mobiles were drawn up "by hand", others were created utilizing scripts that we wrote. Some of the mobiles, like Mobile 4.2, are designed with a very small increase or decrease in thickness from one part to the next, something that is not possible to do with conventional handmade mobiles. Utilizing scripts also allows for designs that would be very time consuming to make by hand, such as the Quaternary Tree (Level 6), which has 1365 pieces.
You can buy these kinetic sculptures at their Shapeways online store, for prices ranging from $10 to $600.
Here are a few more images of the sculptures.
Continue reading 'Marco Mahler's 3D Printed Kinetic Sculptures'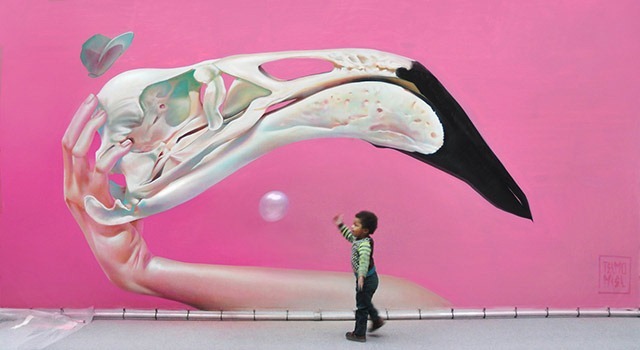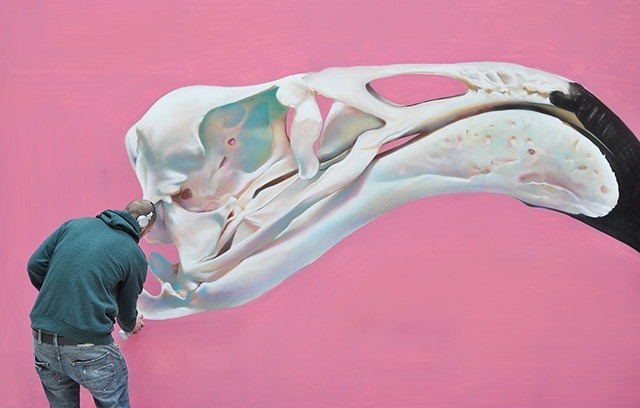 A stunningly-surreal street mural by Telmo & Miel (NSFW), an artistic duo based in the Netherlands.
[via Lustik]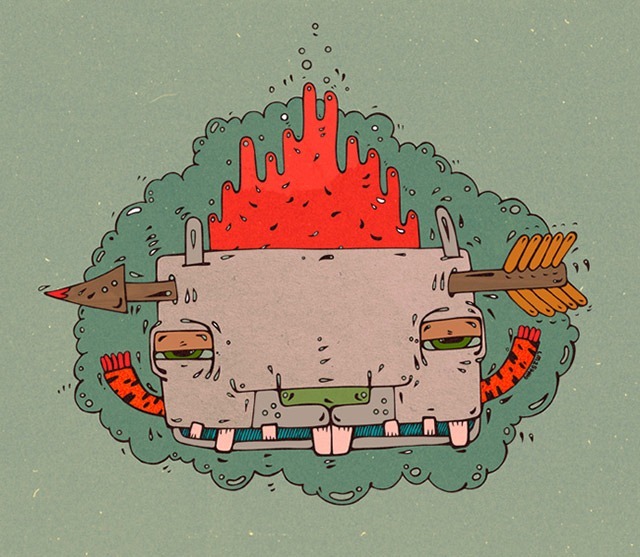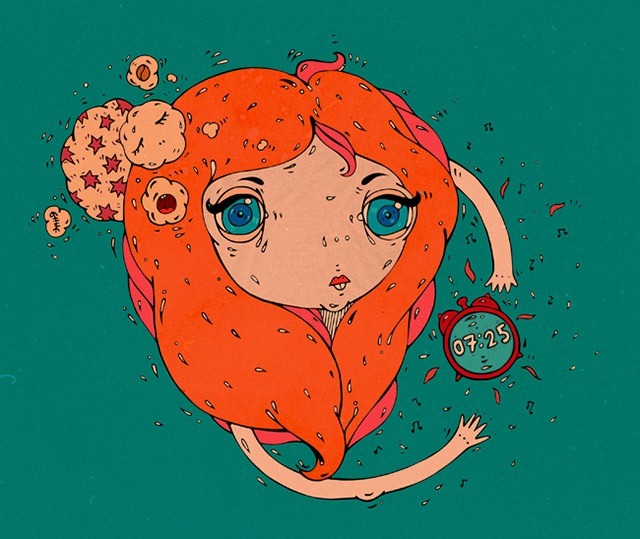 Lena Matveichuk is a Saint Petersburg, Russia-based illustrator, painter, and designer. She says that she likes to draw and create different characters, and adds that she makes them more complete by using her thoughts and feelings which arise in her mind during the process.
Check out a few select illustrations from her portfolio, after the jump.
Continue reading 'Quirky Character Designs by Lena Matveichuk'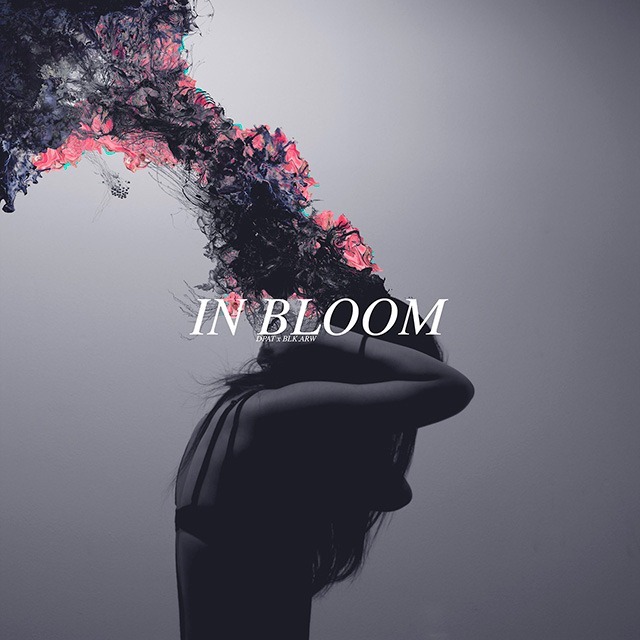 Best viewed large.
The Black Arrow (NSFW) not only collaborated with music artist Dpat to create the upcoming LP track, "In Bloom," but also designed its gorgeous album cover.
Visit his site to see more of his album covers (NSFW).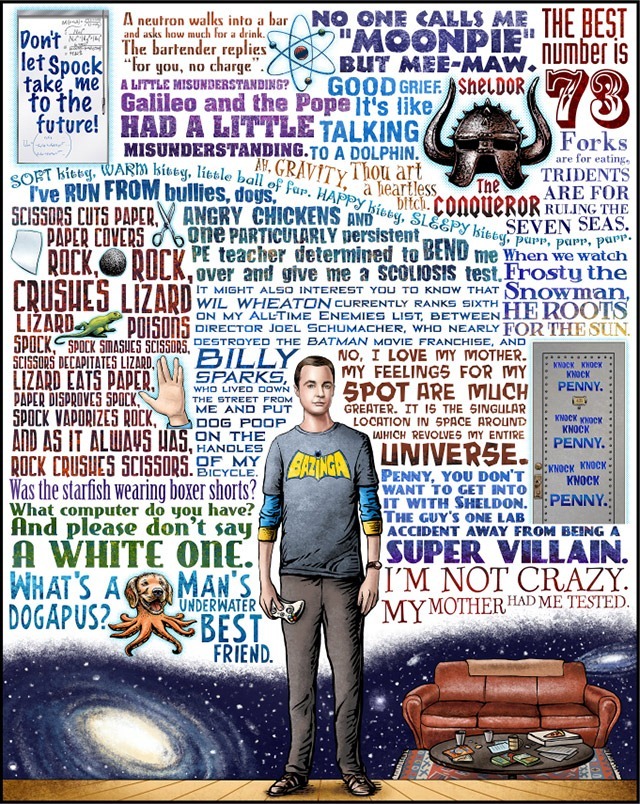 Illustrator Chet Phillips' tribute to uber-nerd Sheldon Cooper's drab, but ultimately hilarious outpourings in "The Big Bang Theory" sitcom, is part of his series of prints based on brigands, nerds and dread pirates from TV shows and movies.
[via Laughing Squid]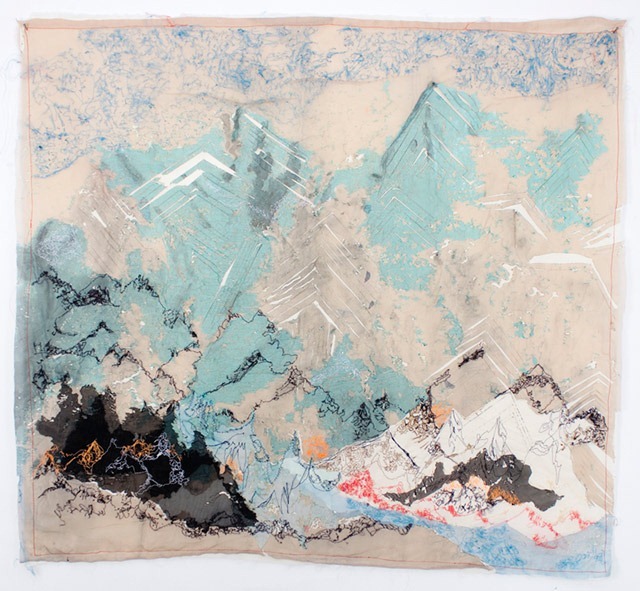 Acrylic and embroidery on bonding tissue 113 x 103 cm
An abstract mixed media piece from the Neblina eo Barulho do Vento (noise of the fog and wind) series, by the always extraordinary André Azevedo (previously), an artist from Curitaba, Brazil.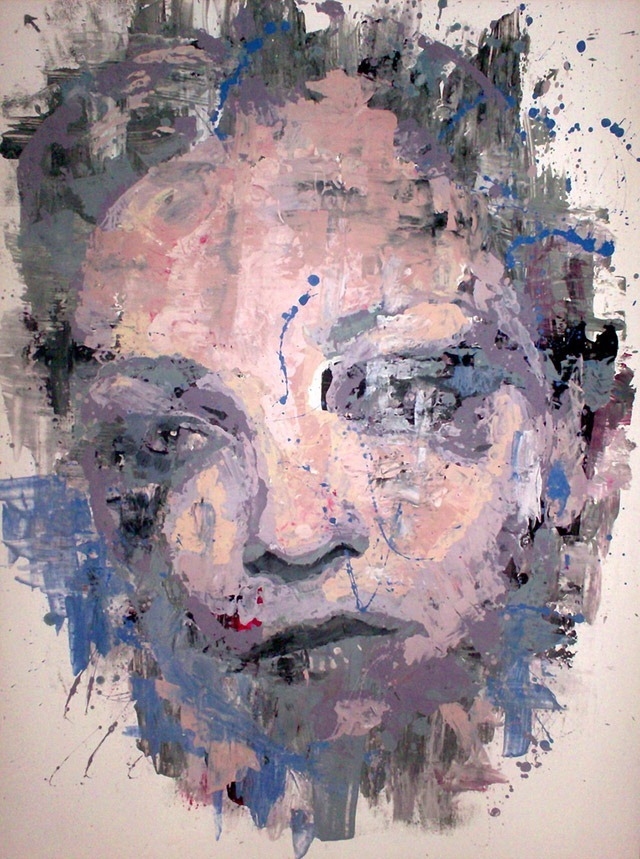 "Toomuch," a six layer stencil on cardboard, contributed to the JazJaz Flickr Pool by street artist Anopsy (website).
Visual artist Leslie Ann O'Dell, who is based in Denver, Colorado, creates mixed media pieces which are a stunning amalgamation of photography and painting.This work, titled "Enigma," is one of the most breathtakingly haunting pieces from her terrific portfolio.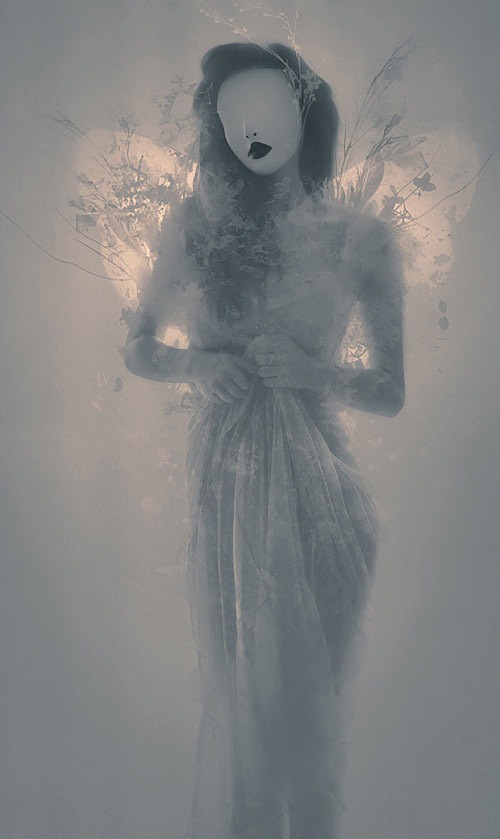 Limited in an edition of 10, 20" x 30" Giclee prints of the work are available at the artist's Etsy Store.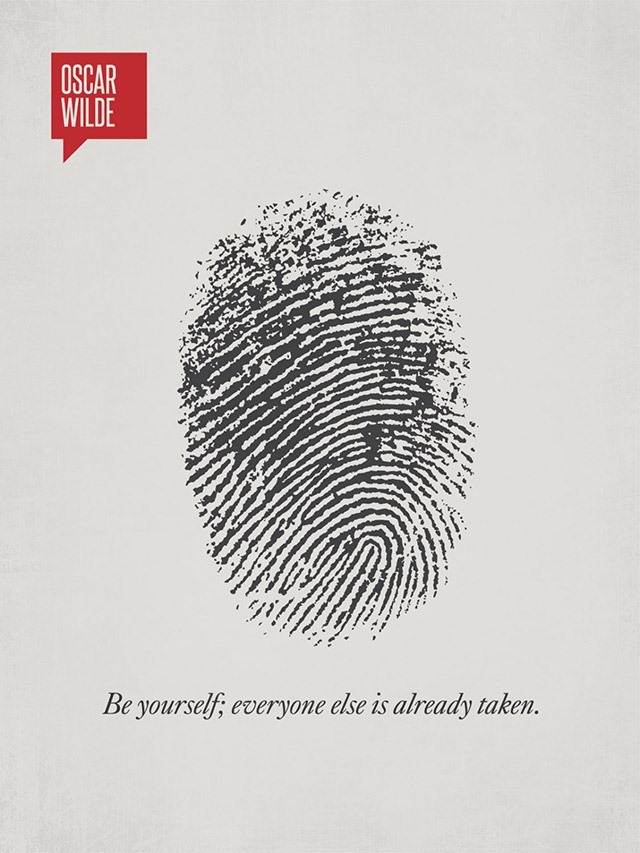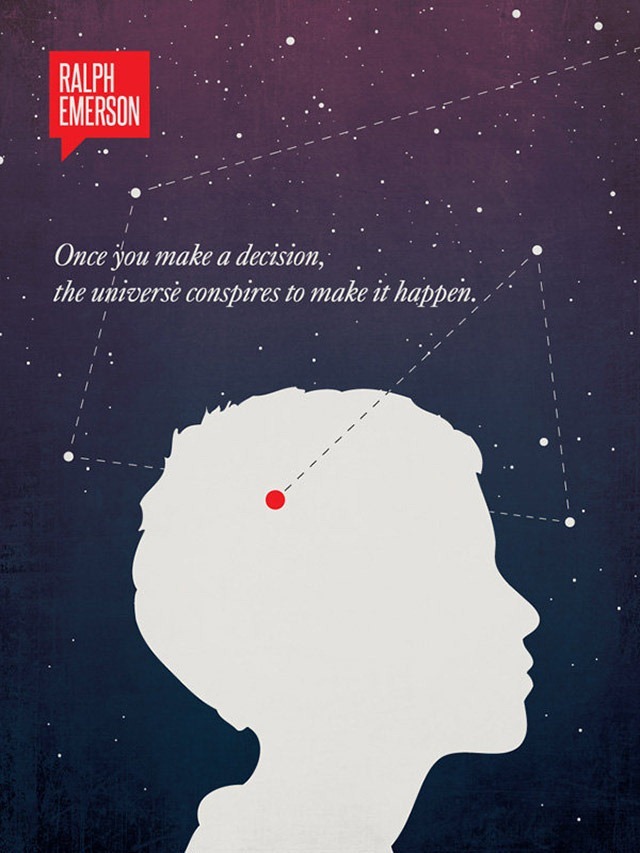 Ryan McArthur, an artist based in Toronto, Canada, makes these beautifully-minimalist illustrations based on the pithiest quotations of some of history's most original and famous thinkers.
Prints of his quotes are available at his Etsy store.
Hit the jump to see more illustrations.
Continue reading 'Ryan McArthur's Minimalist Illustrations of Famous Quotes'