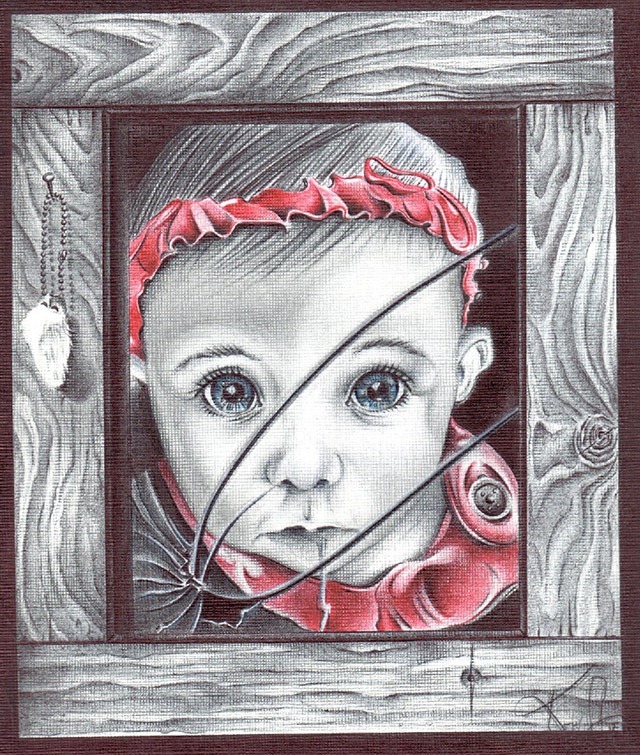 "Reflection of You" is a lovely new piece by Kenneth Lee Flannery (previously), a self-taught artist who is currently incarcerated in a Californian prison facility. As you can very well imagine, Kenneth creates his beautiful artwork under a lot of constraints, having access only to the ink cartridges of ballpoint pens that are rarely allowed past the facility's mail room.
If you are interested in this piece or any of his other artwork, please contact the artist's wife, Linda Mansfield at ldm3374@aol.com.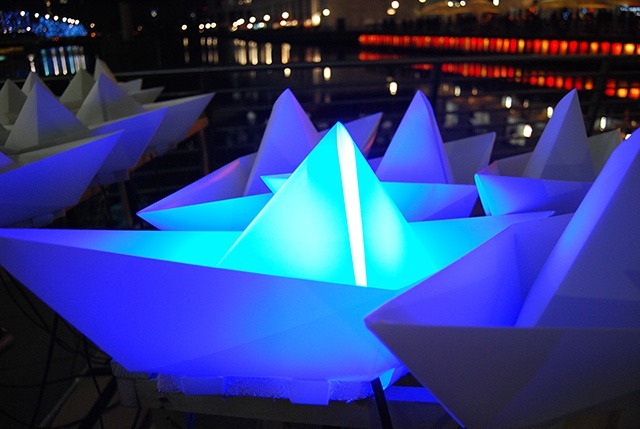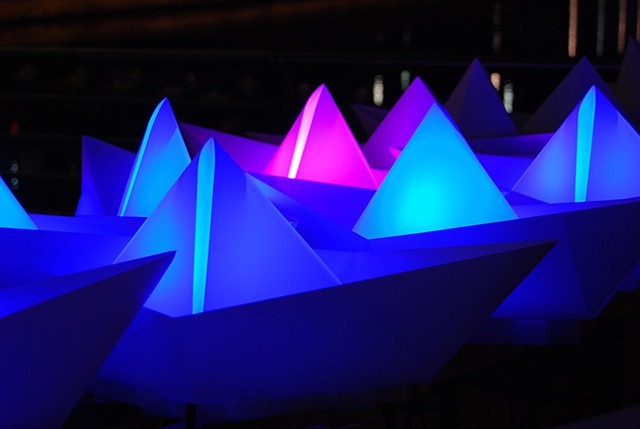 A grand flotilla of 300 illuminated paper boats have invaded Middle Dock in Canary Wharf, London. Titled "Vovage," the interactive installation is the brainchild of Aether & Hemera, an artistic partnership between architect Claudio Benghi and lighting artist Gloria Ronchi. The paper boats light up from within in an ever-changing and riotous display of colors and patterns, whenever someone with a mobile phone comes in range of them.
People who are passing by can interact with the boats to change colors and patterns. This can be done by connecting their mobile devices to the Voyage Wi-Fi network, opening the web browser, going to voyage.co.uk and following the instructions on the site.
The installation, commissioned for Canary Wharf Group's award-winning public art program, will be on show until 15 February, 2012,  with the lights coming on before dusk until 2am.
More images after the jump.
Continue reading 'Voyage – An Art Installation of 300 Illuminated Paper Boats'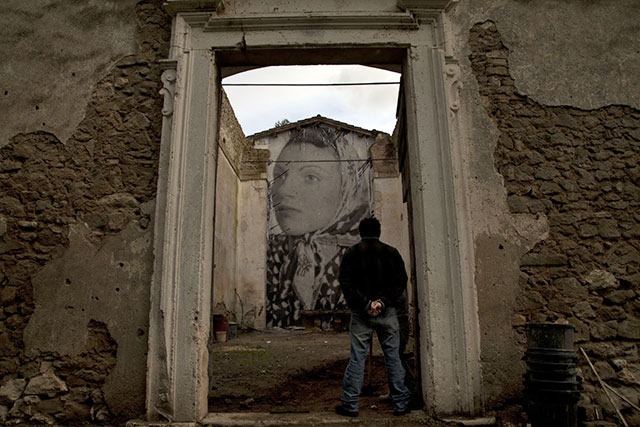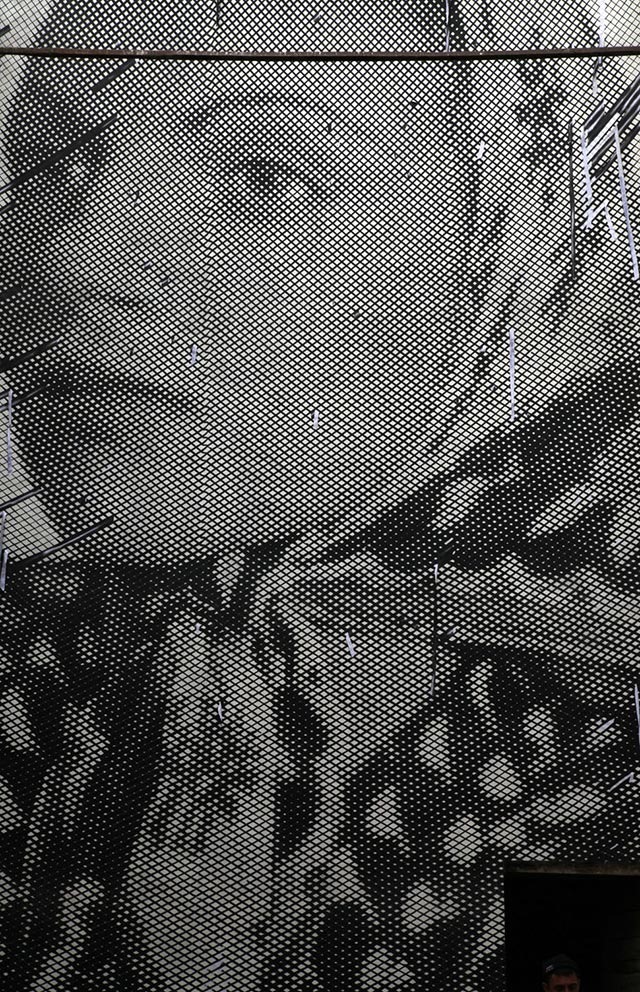 Italian street artists Sten and Lex painted this huge mural of an anonymous woman inside an ancient church in the city of Mentana. The church, known as the Convent of Mentana, was built by in 1590 by Michele Peretti, the grandson of Pope Sisto V. The mural itself is painted on a new wall, and is not a part of the original building which was partly destroyed by an earthquake in the early part of the previous century.
The duo took about a month to create this piece, using a two layer stencil process. It's quite amazing to see a portrait of a woman emerging out of the intersecting lines created by the painting process.
You can see more images, and also watch a time-lapse video of the creation of the painting, after the jump.
Continue reading 'The Church – New Street Art by Sten & Lex'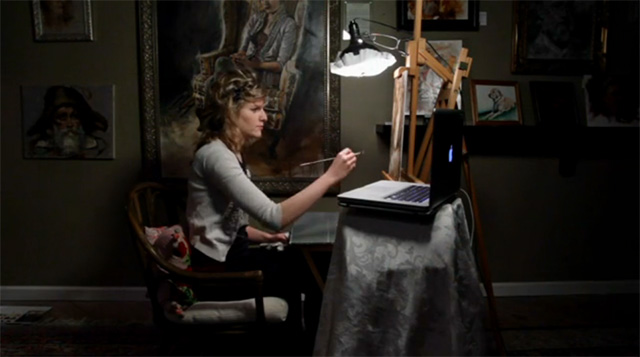 Watch Jenna Anderson, a fine arts painter from Fredericksburg, VA, create a self-portrait of herself using oil paints.
You can visit her site to see more of her gorgeous works.
Link to the video on Vimeo.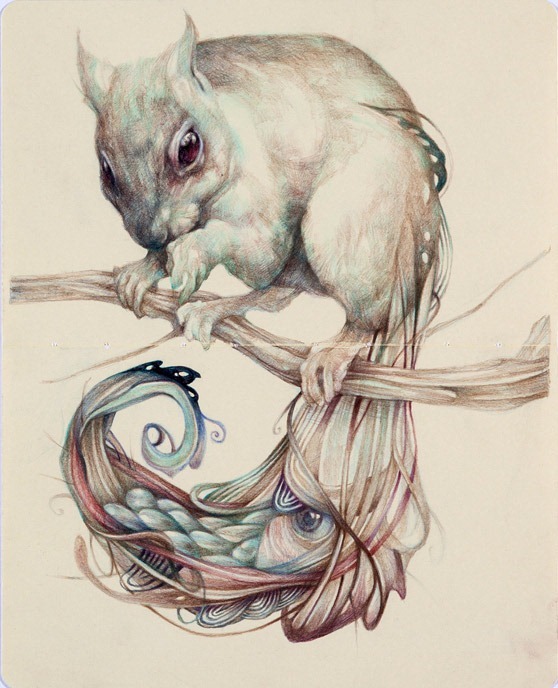 The Spoke Art gallery in San Francisco is holding the opening of their December exhibition, the Moleskin Project II, on 6th December, 2012, 6:00pm – 10:00pm PST.
The group exhibition, co-curated by Rod Luff, will feature a spread page taken from the sketchbooks of more than 50 renowned illustrators, concept artists, oil painters and more. The show will have a run until December 29, 2012.
Many of the artists know each other through online communities formed over the past ten years, where sketchbooks were shared regularly in order to learn, grow and become inspired by one another. Motivated to dive deeper into our own sketchbooks, each page charted our own artistic journeys. Within the unified format of this collective sketchbook, a visual dialogue is exchanged from artist to artist, page to page, forming a colourful language of imagery, technique and ideas.

These pages often have an intimacy that strips bare the usual restrictions of polished work, drawing us even closer to the raw, personal realms of each artist. This show is a tribute to the power of sketchbooks to influence and inform others as well as ourselves, and offers fresh insight into a passionate and dedicated group of artists.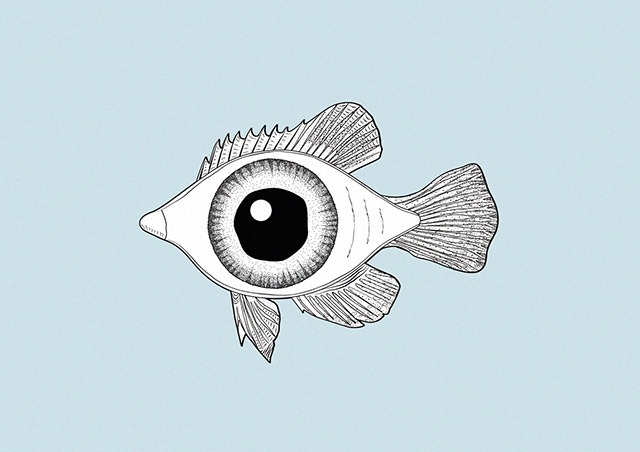 Beautiful, minimalist illustrations imbued with a surrealistic touch by Andre Calazans, a creative/art director and designer based in Florianopolis, Brazil.
Hit the jump to see more illustrations from his portfolio.
Continue reading 'Minimalist Illustrations by Andre Calazans'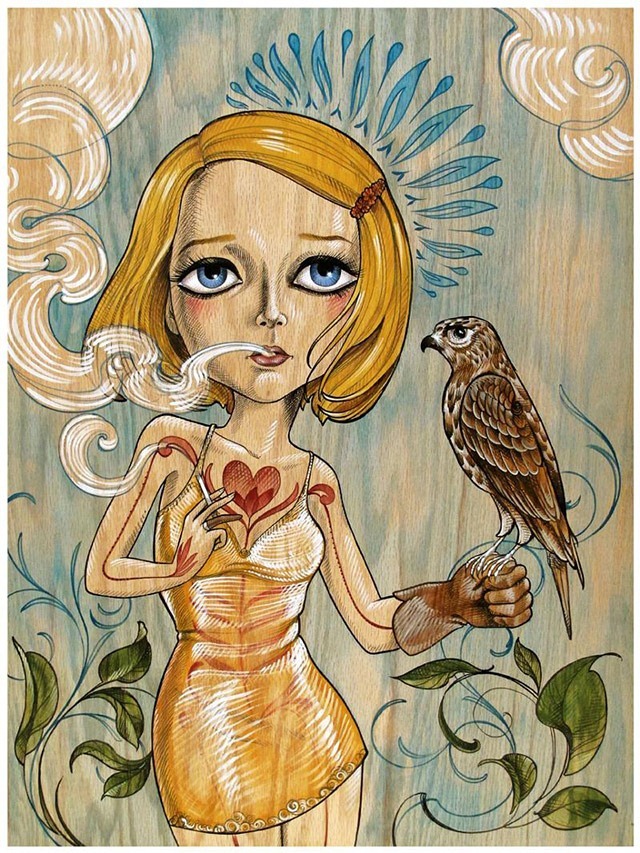 "Margo" by Sandra Calistro
Spoke Art, the San Francisco-based art gallery, will be releasing three brand new limited edition prints at 3 pm on their online store today. The three prints have been selected from their Wes Anderson-themed art show, Bad Dads.
The three prints will come signed and numbered by the artists, and are limited to runs of only 20-40 copies each.
Link to the Spoke Art online store.
Hit the jump to see the other prints.
Continue reading 'Black Friday Print Releases from Spoke Art'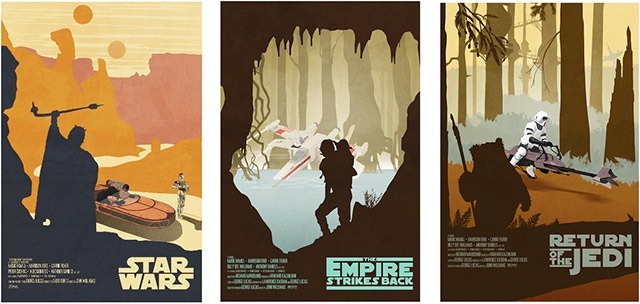 Click on the image to view large.
Though these original Star Wars trilogy posters by Drew Roberts have been very obviously inspired by the famous series by artist Olly Moss, they are no less appealing.
Limited to 750 prints, the posters are available in 11"x 17",  18 "x 24", and 24" x 36" sizes, here.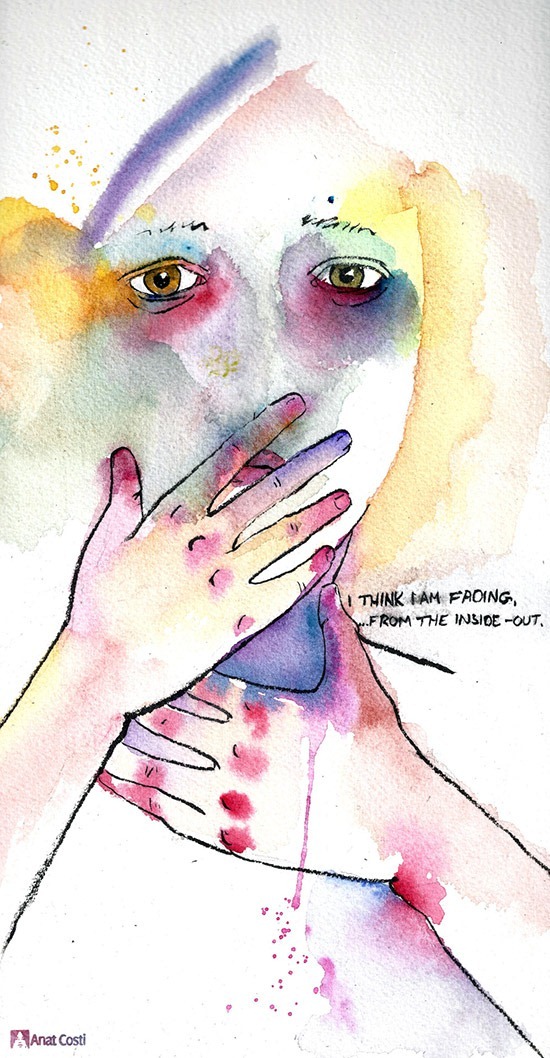 A watercolor sketch by Anat Costi, an artist, animator and filmmaker based in Jerusalem, Israel. Art prints of her illustrations are available on Society 6.
Link to the artist's Tumblr / Website / online store.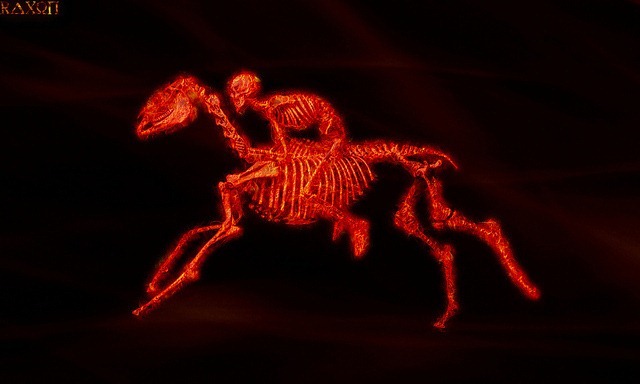 Click on the image to view large.
I am the real ghost rider, a photo-manipulated digital illustration contributed to the JazJaz Flickr Pool by reXraXon.