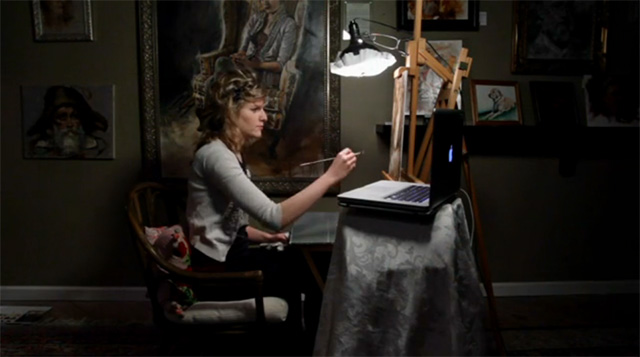 Watch Jenna Anderson, a fine arts painter from Fredericksburg, VA, create a self-portrait of herself using oil paints.
You can visit her site to see more of her gorgeous works.
Link to the video on Vimeo.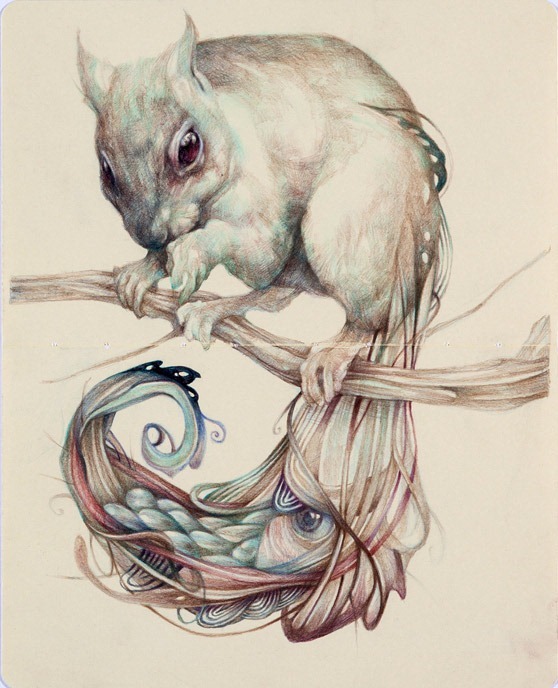 The Spoke Art gallery in San Francisco is holding the opening of their December exhibition, the Moleskin Project II, on 6th December, 2012, 6:00pm – 10:00pm PST.
The group exhibition, co-curated by Rod Luff, will feature a spread page taken from the sketchbooks of more than 50 renowned illustrators, concept artists, oil painters and more. The show will have a run until December 29, 2012.
Many of the artists know each other through online communities formed over the past ten years, where sketchbooks were shared regularly in order to learn, grow and become inspired by one another. Motivated to dive deeper into our own sketchbooks, each page charted our own artistic journeys. Within the unified format of this collective sketchbook, a visual dialogue is exchanged from artist to artist, page to page, forming a colourful language of imagery, technique and ideas.

These pages often have an intimacy that strips bare the usual restrictions of polished work, drawing us even closer to the raw, personal realms of each artist. This show is a tribute to the power of sketchbooks to influence and inform others as well as ourselves, and offers fresh insight into a passionate and dedicated group of artists.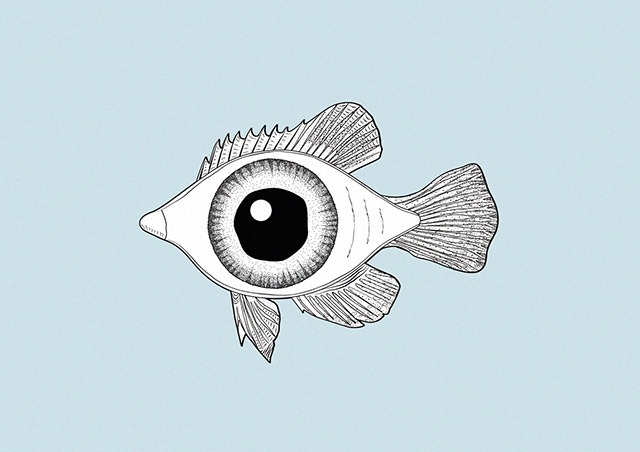 Beautiful, minimalist illustrations imbued with a surrealistic touch by Andre Calazans, a creative/art director and designer based in Florianopolis, Brazil.
Hit the jump to see more illustrations from his portfolio.
Continue reading 'Minimalist Illustrations by Andre Calazans'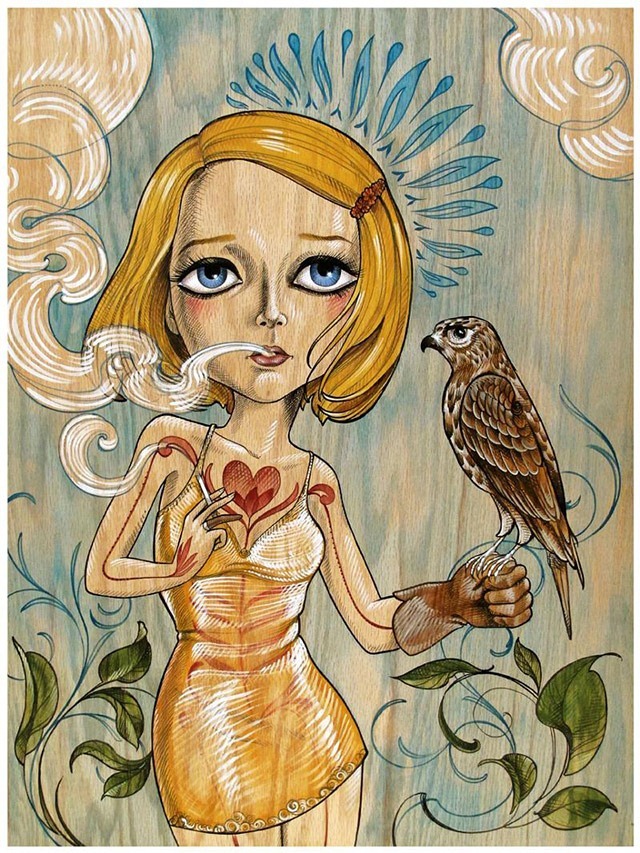 "Margo" by Sandra Calistro
Spoke Art, the San Francisco-based art gallery, will be releasing three brand new limited edition prints at 3 pm on their online store today. The three prints have been selected from their Wes Anderson-themed art show, Bad Dads.
The three prints will come signed and numbered by the artists, and are limited to runs of only 20-40 copies each.
Link to the Spoke Art online store.
Hit the jump to see the other prints.
Continue reading 'Black Friday Print Releases from Spoke Art'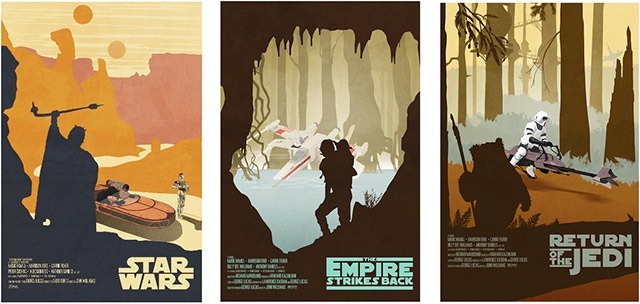 Click on the image to view large.
Though these original Star Wars trilogy posters by Drew Roberts have been very obviously inspired by the famous series by artist Olly Moss, they are no less appealing.
Limited to 750 prints, the posters are available in 11"x 17",  18 "x 24", and 24" x 36" sizes, here.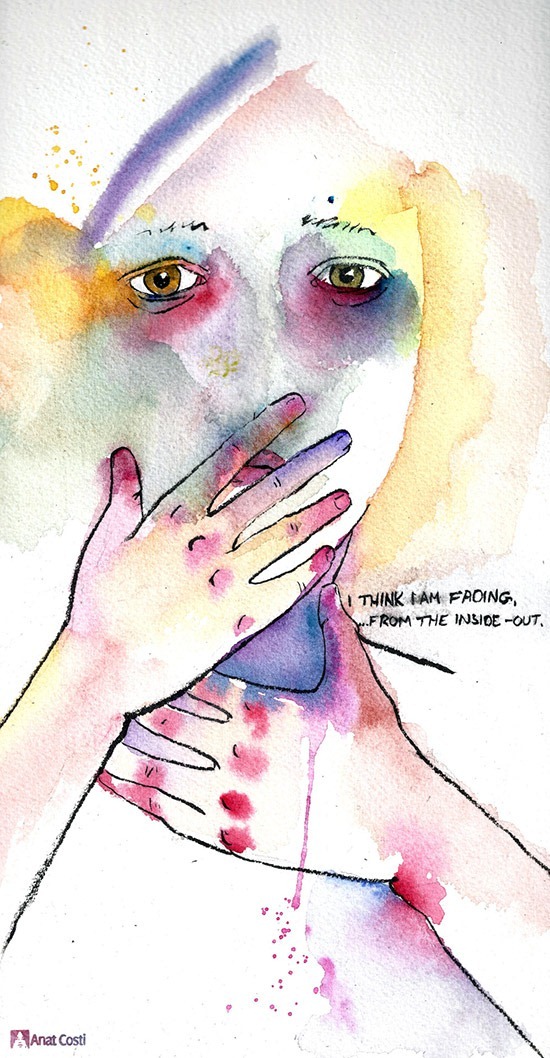 A watercolor sketch by Anat Costi, an artist, animator and filmmaker based in Jerusalem, Israel. Art prints of her illustrations are available on Society 6.
Link to the artist's Tumblr / Website / online store.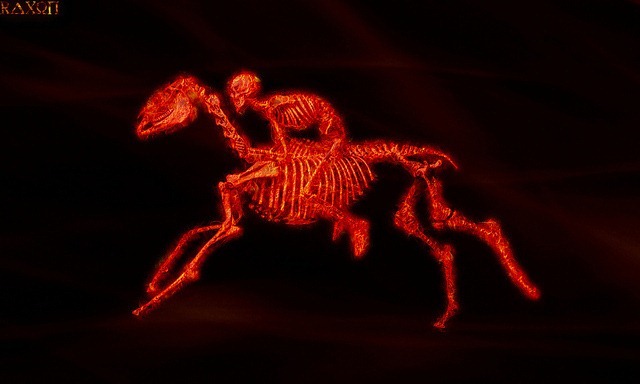 Click on the image to view large.
I am the real ghost rider, a photo-manipulated digital illustration contributed to the JazJaz Flickr Pool by reXraXon.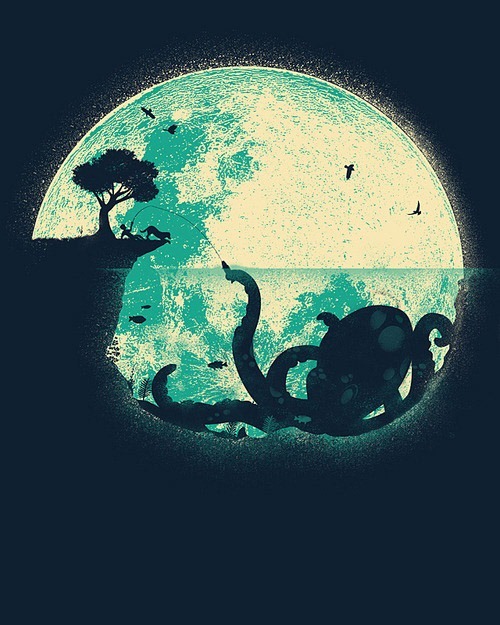 An awesome illustration by Jay Fleck. Prints are available at his store on Society6.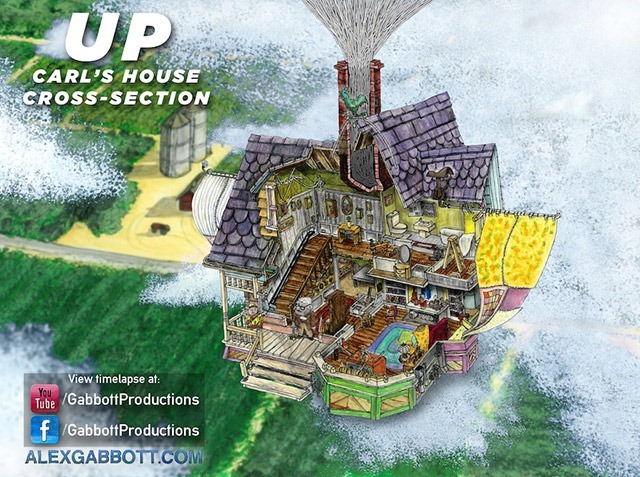 Aussie artist Alex Gabbott has been creating pop-culture-inspired cross-section illustrations for a while now. After doing cross sections of the house from Bob's Burgers, and the sentry turret from the Portal games,  Gabbott is back with his latest piece – the house from Pixar's animated masterpiece (and tear-jerker), Up.
Gabbott says that the incredibly-detailed work was a labor of love, and took over 100 hours to do.
You can check out the larger version of the image on his site. Prints of the illustration are available at Society6.
You can watch a time-lapse video of the making of process, below.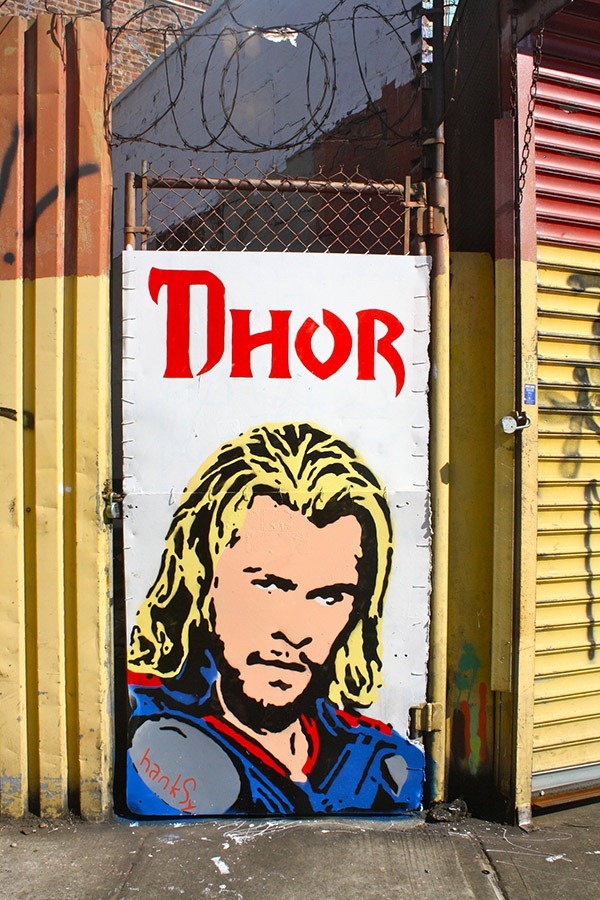 Street artist Tom Hanksy's new work at Bushwick 5points, Brooklyn.
[via Laughing Squid]