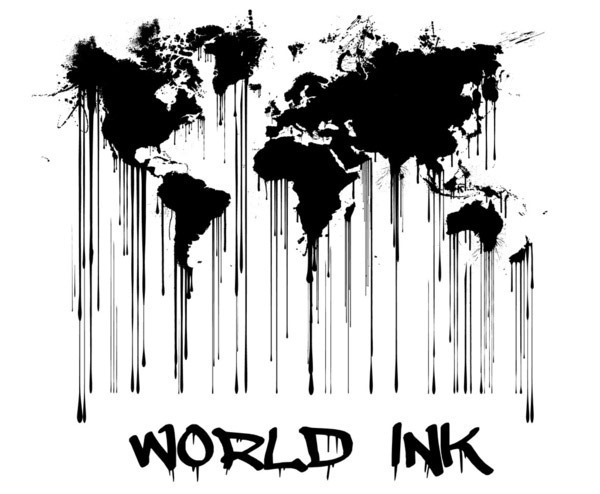 This brilliant stop-motion music video for the Symmedians' "World Ink" track was conceptualized by artist Roy, who used 5000 hand drawn frames to bring the entire thing to life. The video is a heartfelt rant against the damaging effects of rabid consumerism.
You can buy prints of some of the frames at Society6.
Link to the video on Vimeo.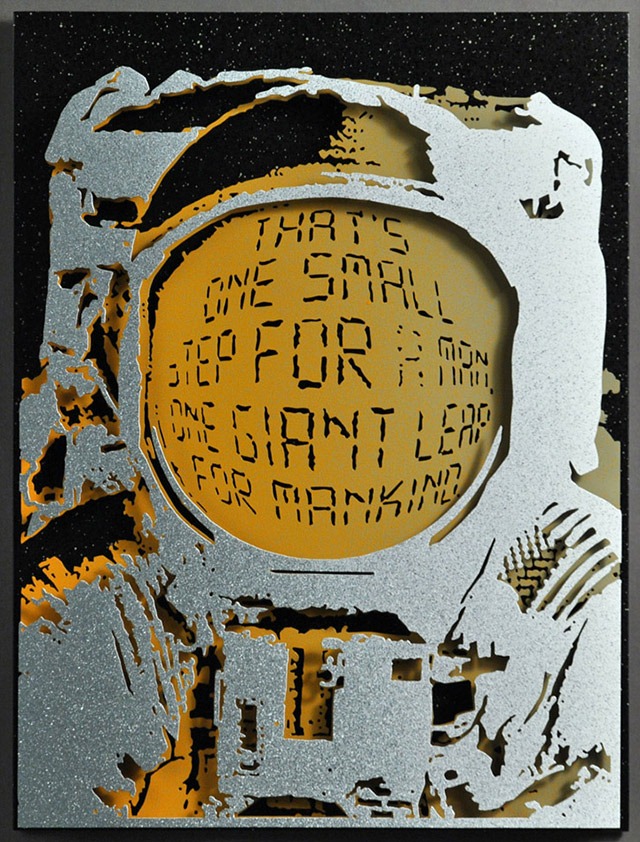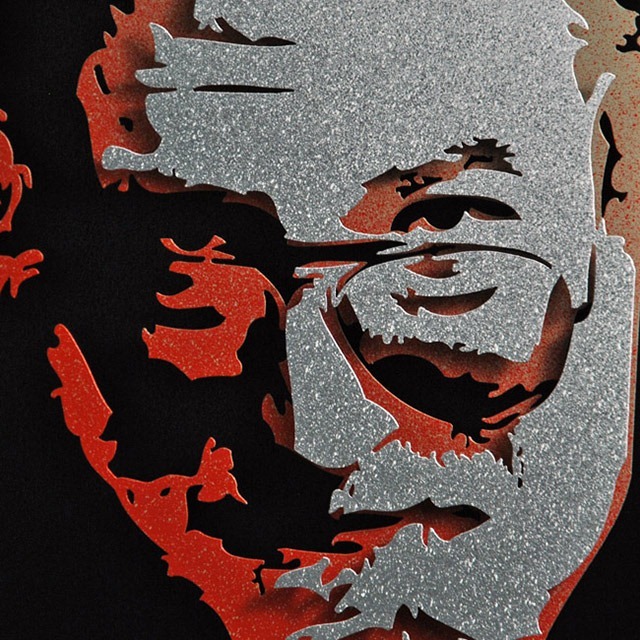 Alan Derrick, a master artist and sculptor based in Gurley, Alabama, makes awesome 3D metal artwork, which pay tribute to iconic figures from pop culture. His layered pieces look like paintings, but with the added three-dimensionality of sculptures.
Derrick, on his creative process:
Each portrait is produced by layering two abstract steel cut-outs against a third solid back panel. I cut and stack the floating layers of metal in a way that creates the illusion of depth, dimension and underlying shadows not found with a flat sheet of paper or canvas. Here's a little video to illustrate. When viewed from several feet away, the arrangement of layers yields a three dimensional likeness of the subject.

I splatter colors onto each layer using a technique that is both uniform and random in nature. This enhances the 3D effect. The resulting patterns and texture are designed to create an illusion of light washing over the subject.
Derrick's love affair with metal started at an early age. He says that as a teen, one would find him puttering around his parent's garage, making things out of metal. In the year 2007, he decided to become a full time artist cum sculptor.
Link to Alan Derrick's website | online store.
Hit the jump to see more artworks from his portfolio.
Continue reading 'Alan Derrick's Fantastic 3D Metal Pop Art'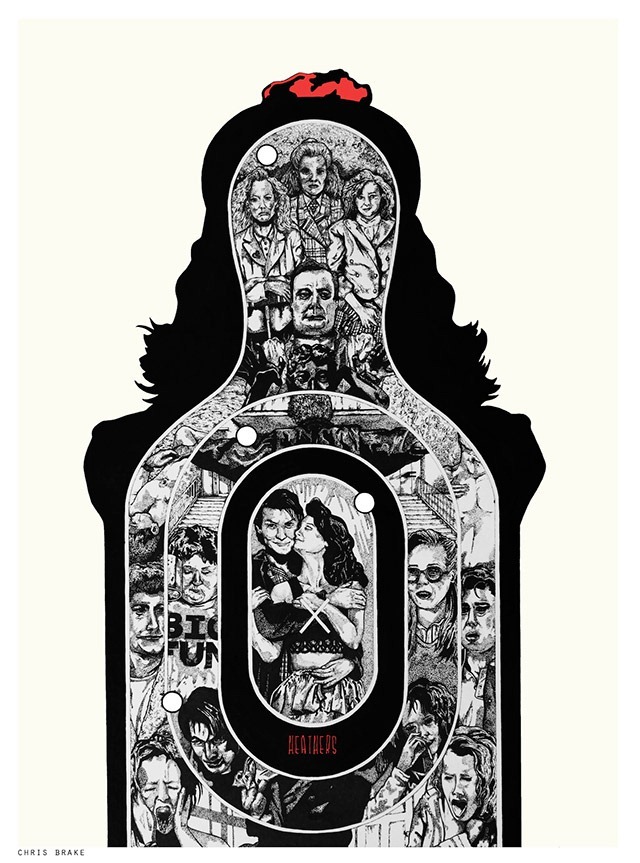 In this splendid pen and ink illustration, London artist Chris Brake pays homage to the cult 80s high school black comedy, "Heathers."
The piece will be on display till July 10 at Planet Pulp's "Red," the pop culture-themed exhibition dedicated to the same color, at the Hero Complex Gallery in Los Angeles. You can buy limited edition giclee prints of the artwork at the show.
Link to Chris Brake's site | Follow him on Twitter.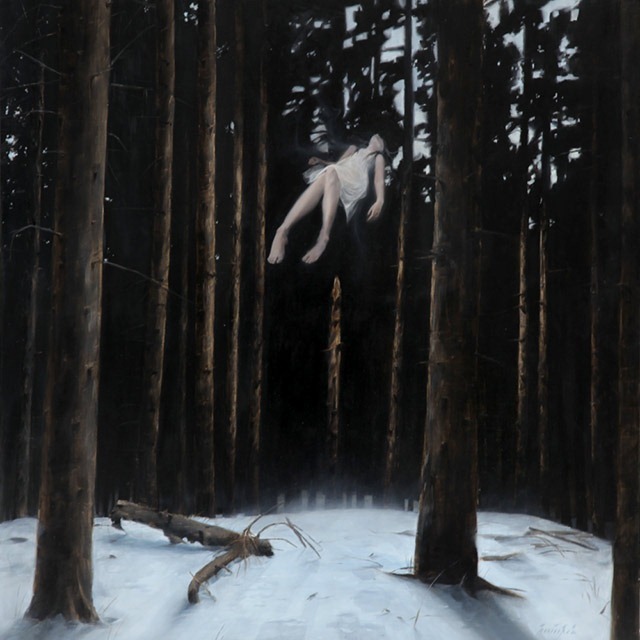 40 fine art giclee prints of "Fallen," artist Henrik Aa Uldalen's surreal masterpiece, will be released on July 5th at Spoke Art's online store.
The 15" x 15" paper size (12" x 12" image size) prints will be limited to a run of 75, and will each come signed and numbered by the artist.
Link to Henrik Aa Uldalen's site (NSFW).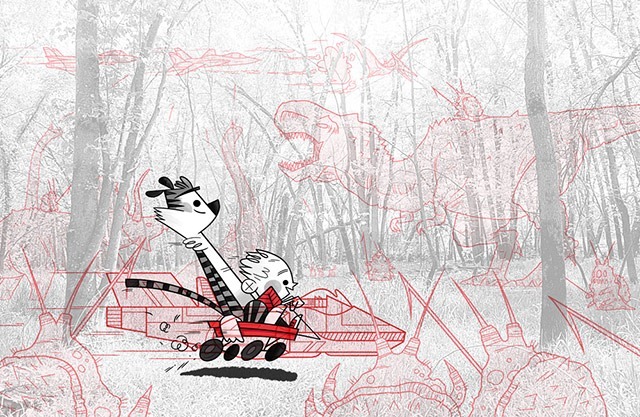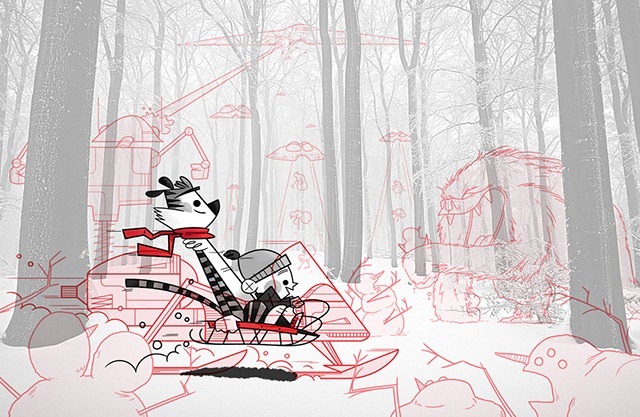 The awesome twosome's imaginary adventures, beautifully captured in this series of illustrations by illustrator Andrew Kolb, will be featured at Planet Pulp's upcoming art show, RED. The show will go live on July 5th at the Hero Complex Gallery in Los Angeles, California.
[via Lustik]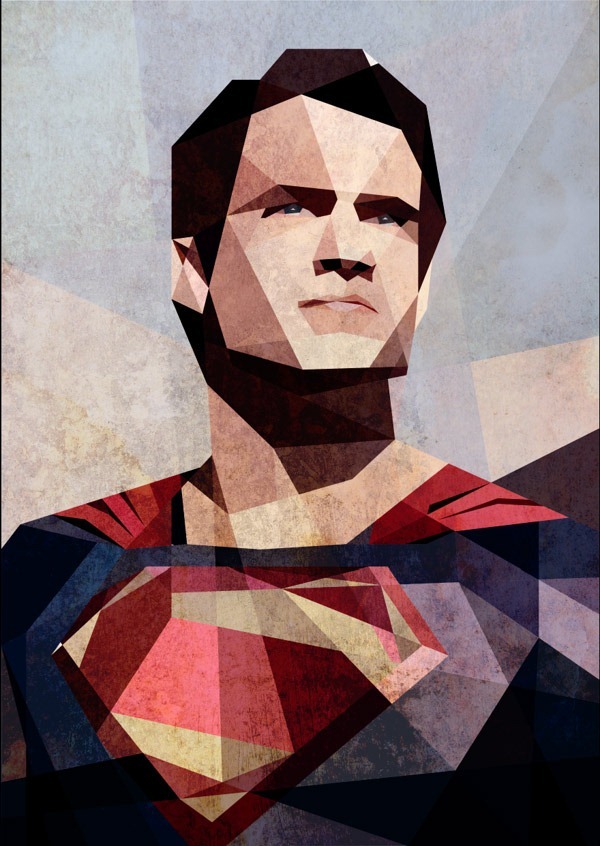 Superman, as played by Henry Cavill in the recent "Man of Steel" movie, gets the cubism treatment in this piece by Luis Huertas, a graphic design and digital artist based in Lima, Peru.
Huertas painstakingly creates his digital cubist art by first making basic wire drawings of his subjects, which he then fills with colors and later overlays with textures.
Visit his profile on Behance to see more of his art.
You can check out some images of the creative process, after the jump. Continue reading 'A Cubist Take on The Man of Steel'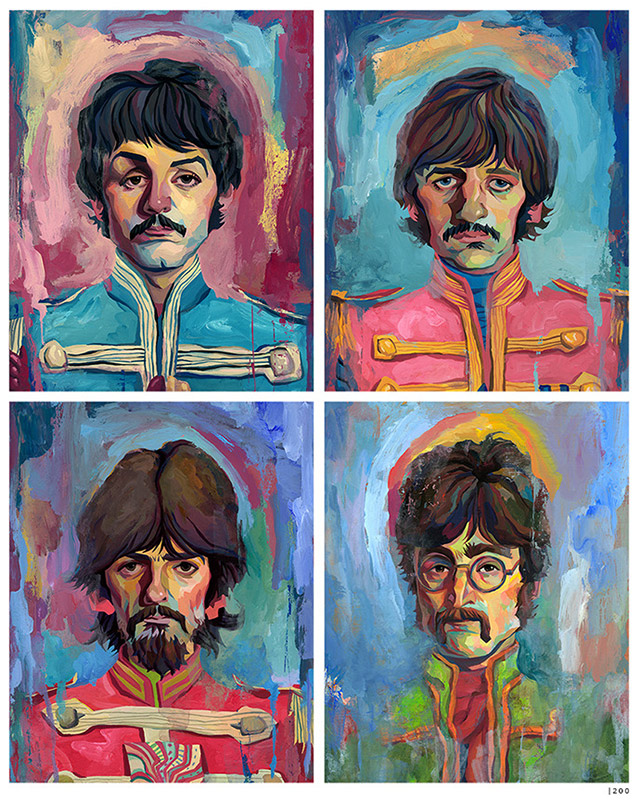 Artist and illustrator Rich Pellegrino (previously here, here and here) has released his latest print, "All Together Now," which is inspired by the fictitious Sgt. Pepper's Lonely Hearts Club Band – the alter egos of The Beatles. Limited to an edition of 200, the 16" x 20" prints are available at the artist's Big Cartel store.
More images after the jump.
Continue reading 'An Art Print Inspired by Sgt. Peppers Lonely Hearts Club Band'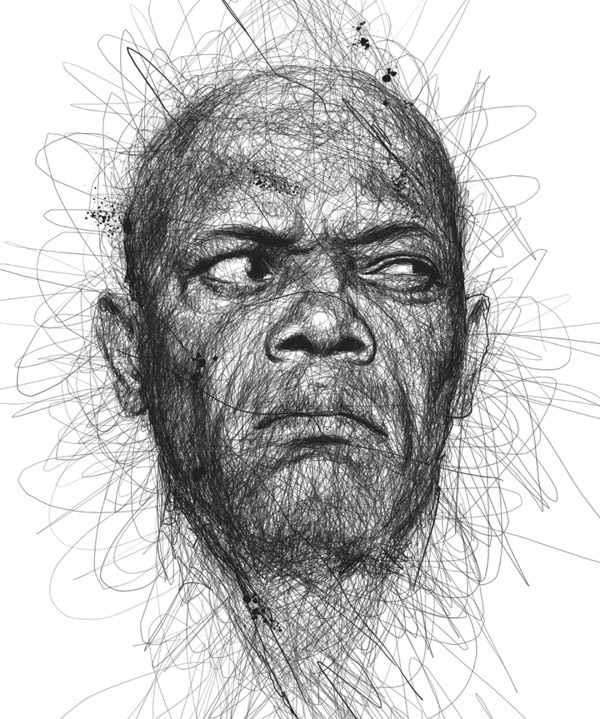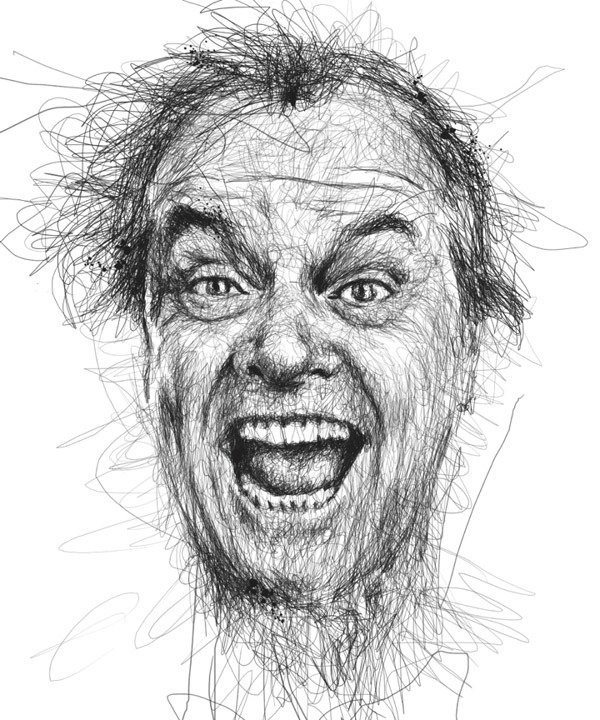 Malaysian artist Vince Low's series of doodle art illustrations of some of cinema's famous leading men (and one mean mixed martial artist) is a delight to behold. Low is currently Head Illustrator at Grey, Kuala Lumpur, Malaysia.
Visit his Behance profile to see more of his works.
[via Love On Other Planets]
Hit the jump to see more detailed images of the illustrations.
Continue reading 'Doodle Art Portraits of Famous Movie Actors by Vince Low'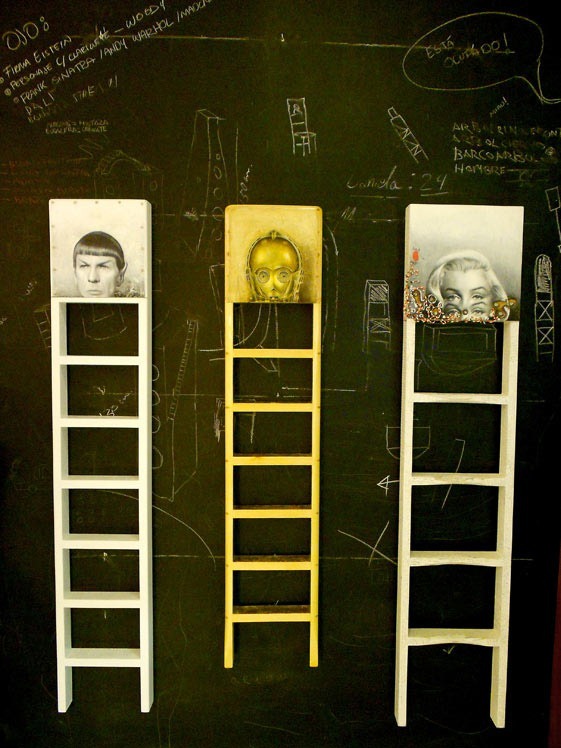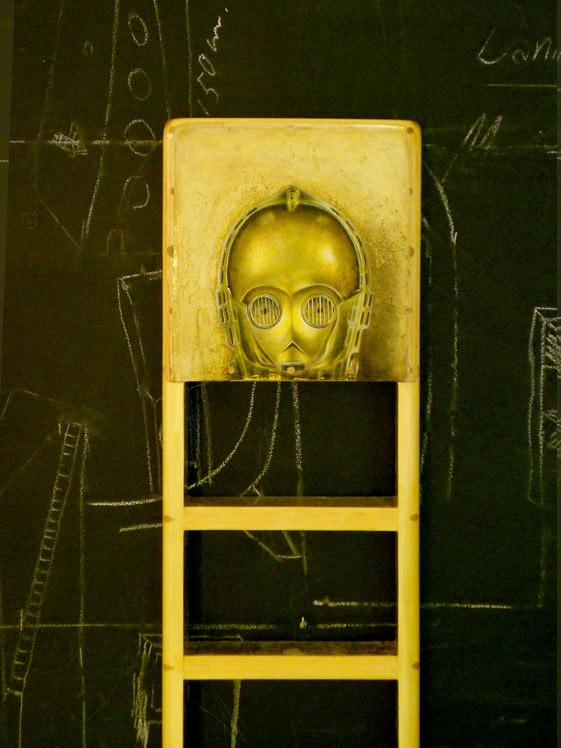 Mario Soria, whose works have been featured on JazJaz many, many times before, is a self-taught artistic genius from Spain. His latest pop culture paintings of Spock, Marilyn Monroe and C-3PO carry his unmistakable surrealist touch.
You can visit his site to see more of his works.
Check out more images of the paintings, after the jump.
Continue reading 'Maria Soria's New Pop Culture Paintings'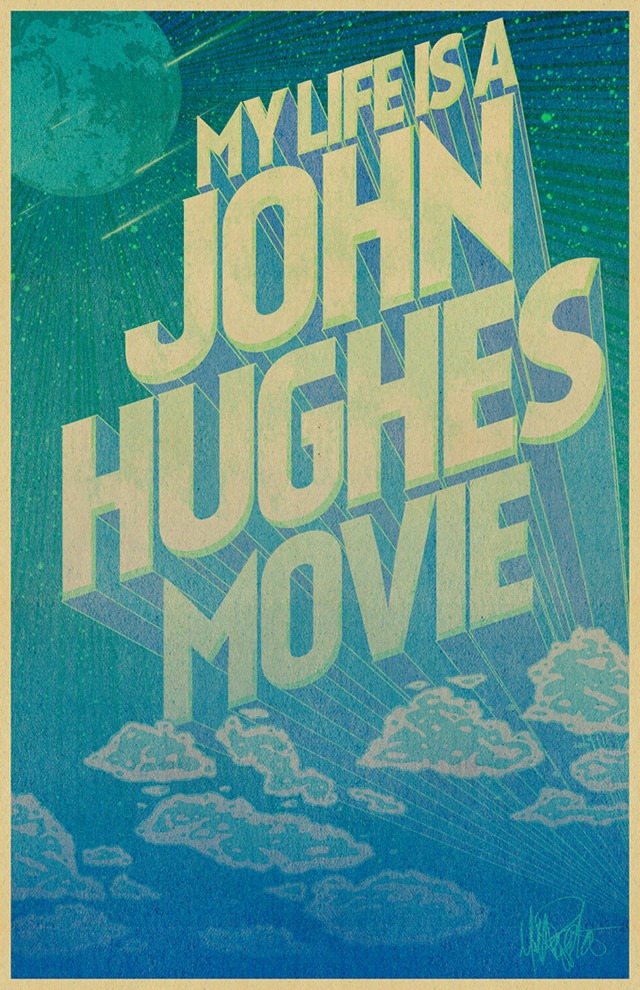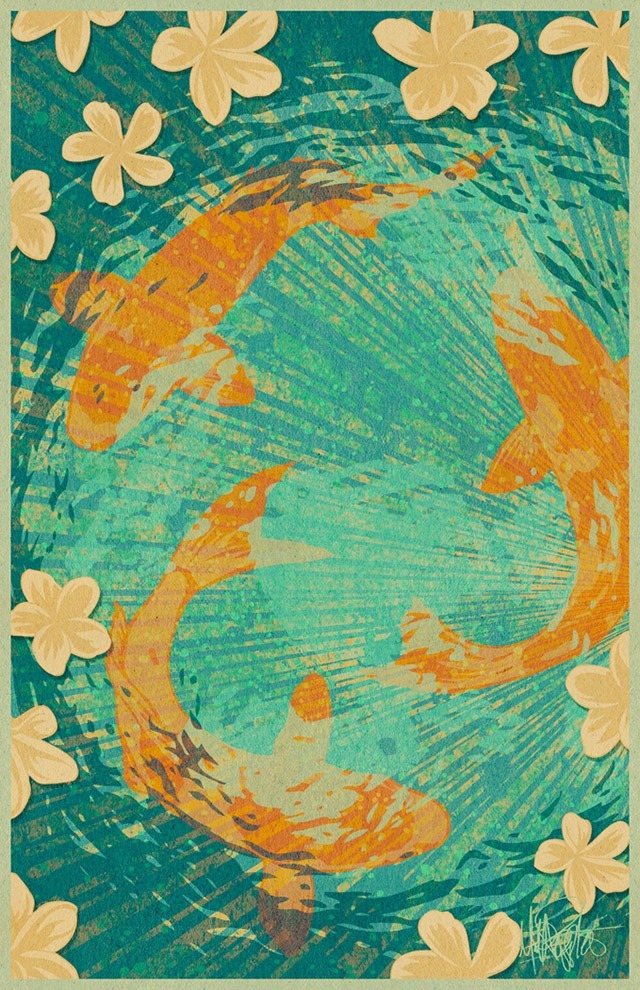 Michigan-based artist Matt Peppler's gorgeous illustrated posters are a celebration of life and every aspect of it. He creates his works freehand using sharpie markers, which he then color edits and works on in Adobe Photoshop and Illustrator, infusing them with dynamism and energy. Peppler says that his works include lot of pop culture references and his own personal artistic viewpoints.
After graduating high school in the year 2000, Peppler was studying for a business degree before he was drawn to his true calling. Building upon the foundations of his innate talent, he graduated in 2006 with a bachelor's degree in Fine Arts from the Kendall College of Art of Design. He considers Frank Miller, Andy Warhol and Shephard Fairey to be among his influences.
You can buy prints of his artwork at his Etsy store and Estoy Merchandise.
Link to the artist's site | Tumblr.
Hit the jump to see more art from his portfolio.
Continue reading 'Matt Peppler's Awesome Illustrations'