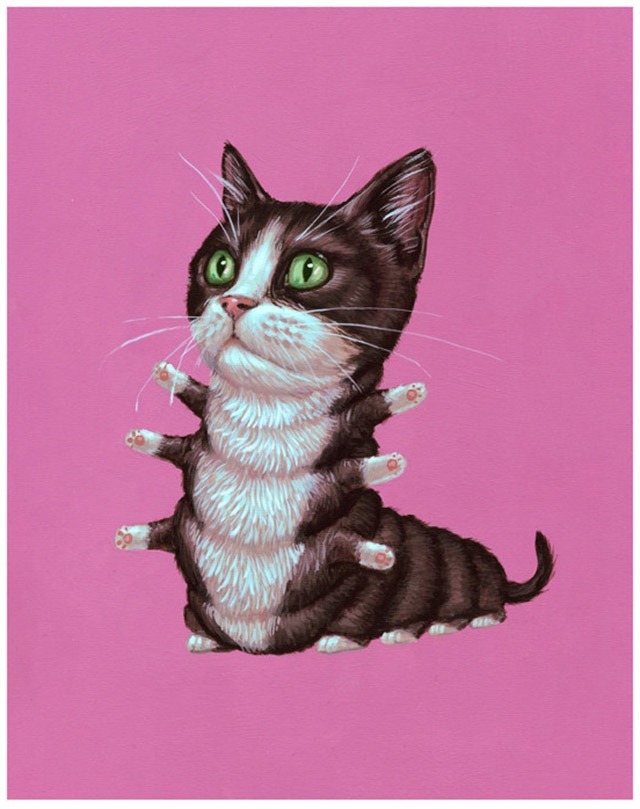 Artist Casey Weldon's "Tuxedo Cat" is the second in his ongoing "cat-erpillar" series. The 8" x 10" fine art giclee prints are limited to a run of only 100, and are priced at $20 each. All the prints will come signed and numbered by the artist.
Link.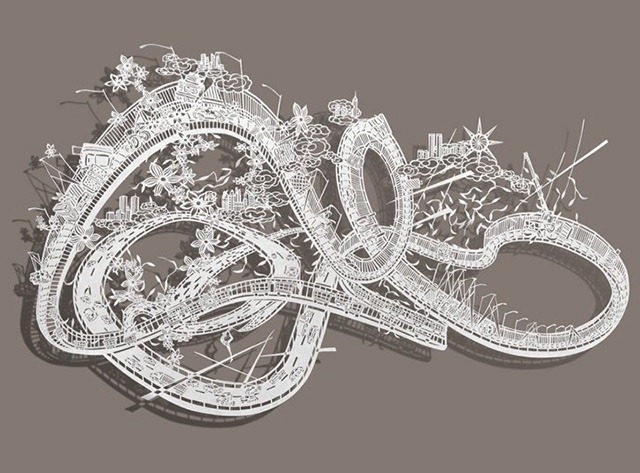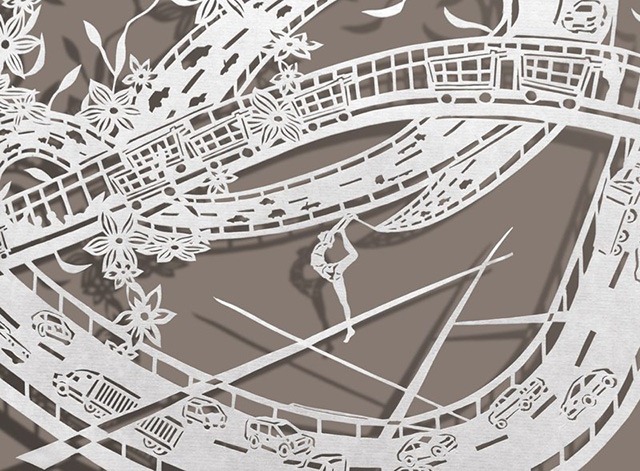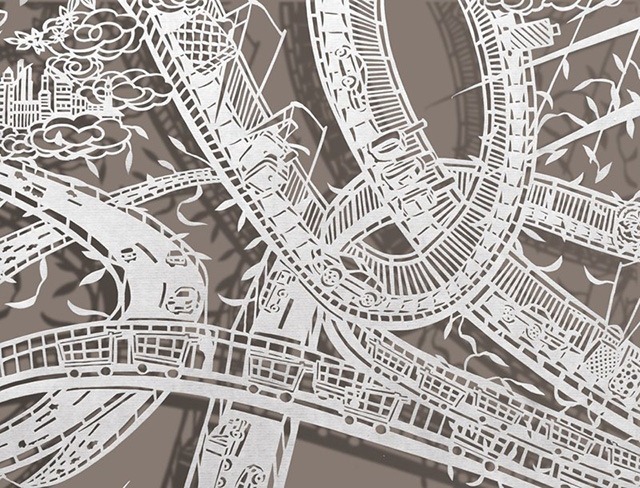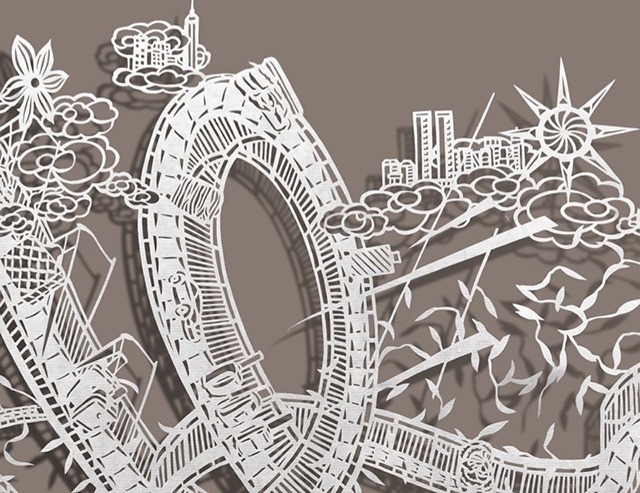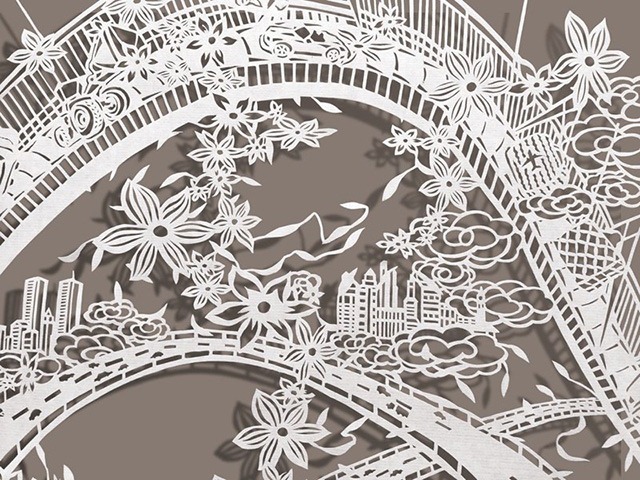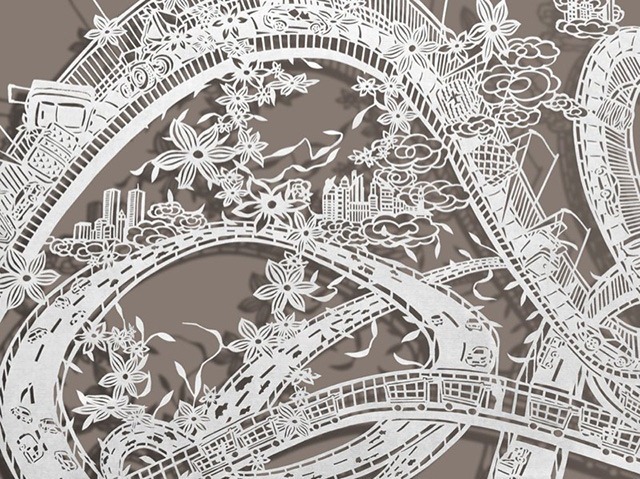 Mounted on a frame with a silk background, Los Angeles-based artist Bovey Lee's latest  paper artwork depicts a dancer whose ribbon transforms into a buzzing cityscape complete with busy highways and tall skyscrapers. I was quite astonished when I came to realize that the piece was hand-cut from a single sheet of Chinese xuan (rice) paper using simple implements like X-acto knifes and ordinary blades.
Lee, who was born in Hong Kong, practiced Chinese calligraphy and pencil drawing from a very early age. She moved to the United States in 1993 to pursue a Master of Fine Arts degree at Berkley. Her works have been displayed at numerous art shows around the world. You can check out more cut paper artworks over at her site.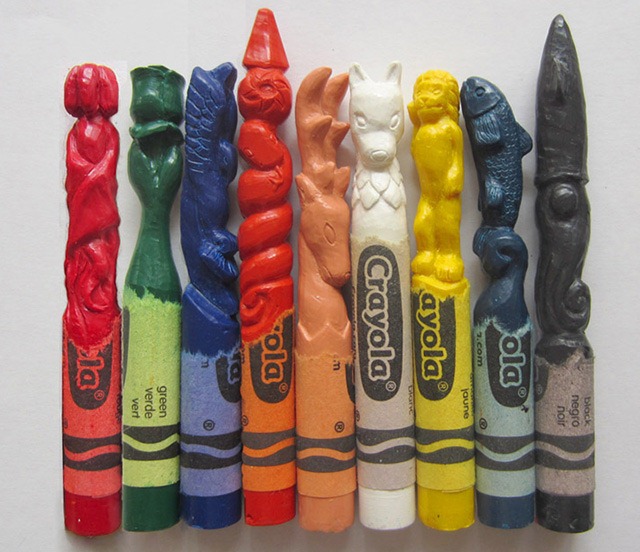 Sigils of The Great Houses of Westeros from The Game of Thrones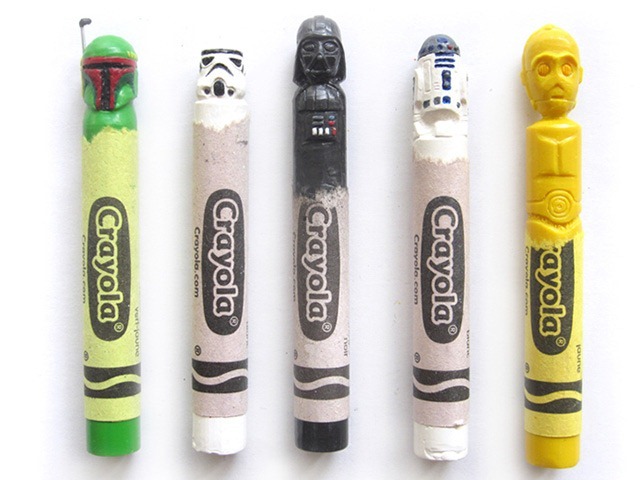 Star Wars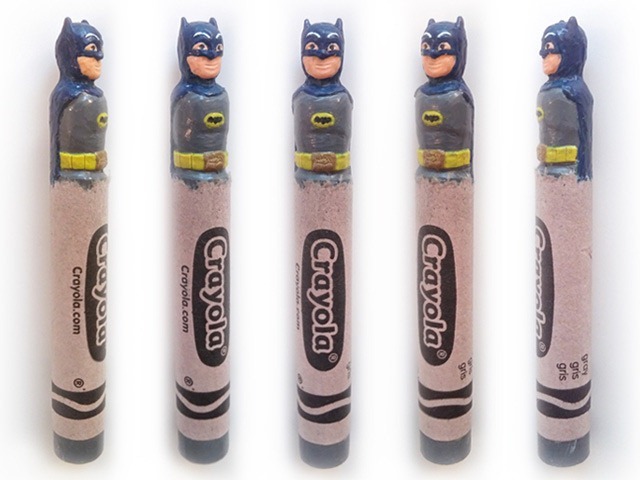 Adam West Batman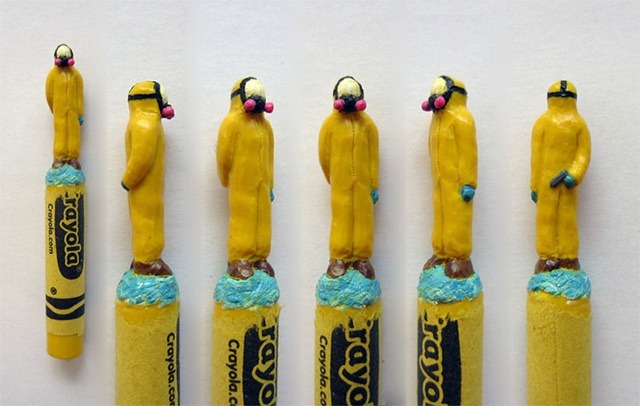 Walter White from Breaking Bad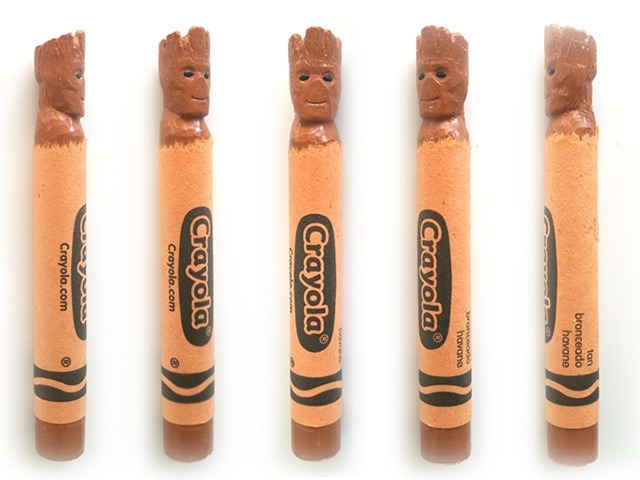 Groot from Guardians of The Galaxy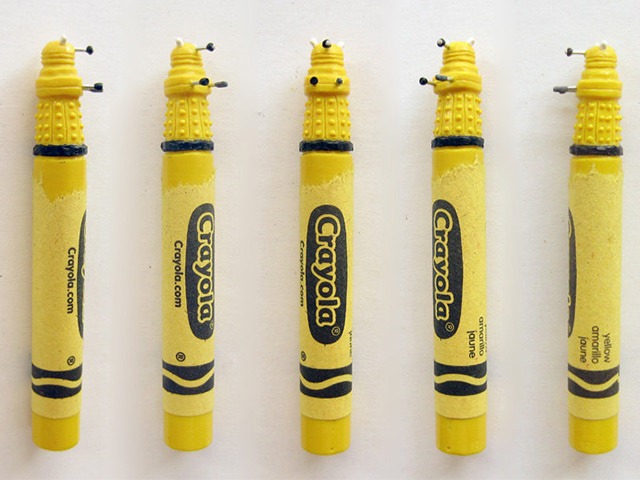 Dalek from Doctor Who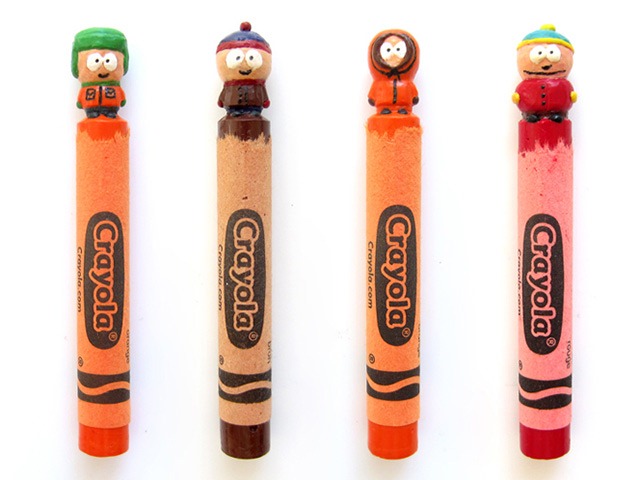 South Park
Over on his blog, Californian artist Hoang Tran regularly posts images of his incredible crayon sculptures of famous figures from pop culture. You can find characters ranging from the classic like Star Wars' Darth Vader and the Daleks (Doctor Who) to more recent ones like Walter White (Breaking Bad) and Groot (from The Guardians of the the Galaxy). 
In an interview with Lost at E Minor, Tran says that depending on the complexity of the subject, he can spend hours painstakingly carving each piece. He creates the multicolored sculptures by carefully dripping melted wax from a crayon onto another one of a different color.
If you are interested in buying the sculptures or even having a custom one made, you can visit Tran's Etsy store for more details.
Hit the jump to see more crayon sculptures.
Continue reading 'Hand-Carved Crayon Sculptures of Famous Pop Culture Characters'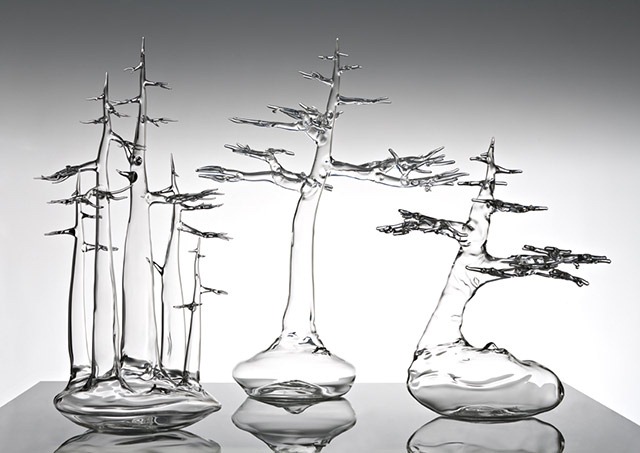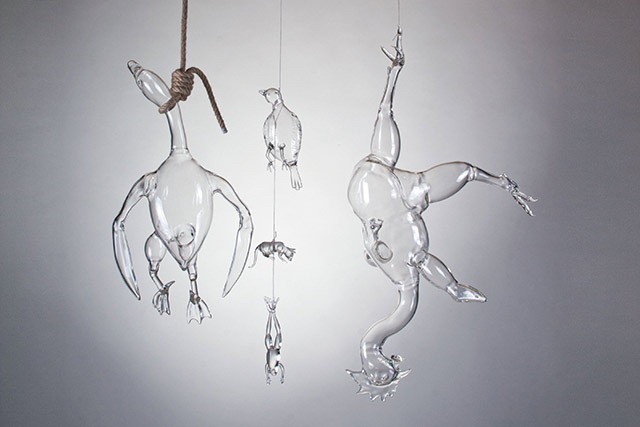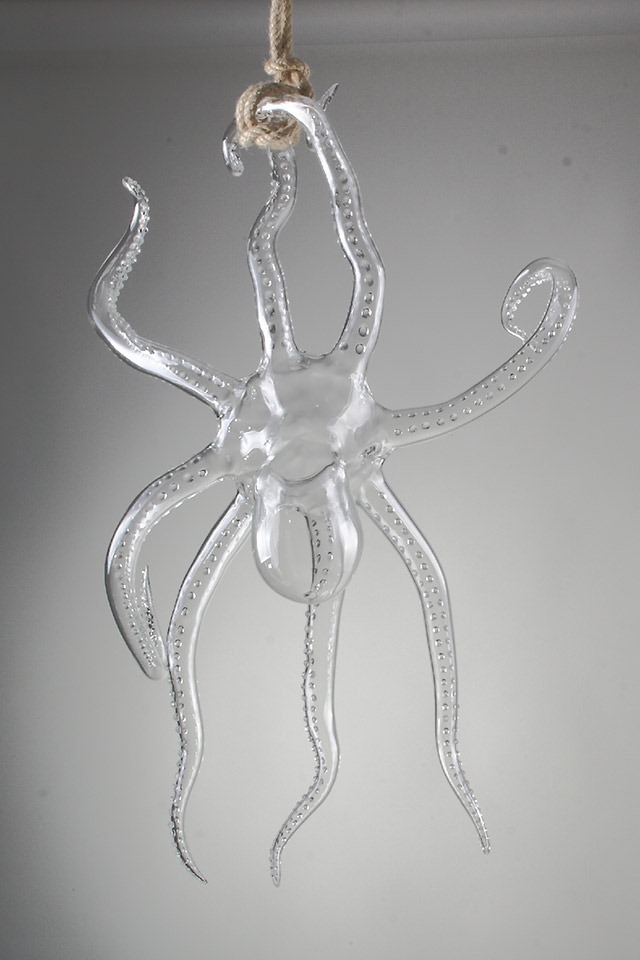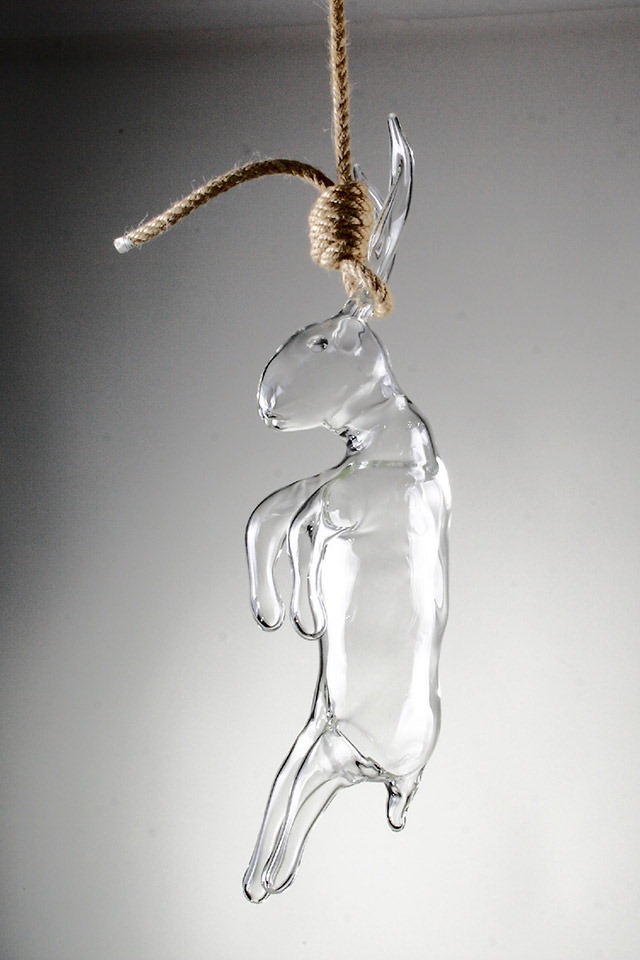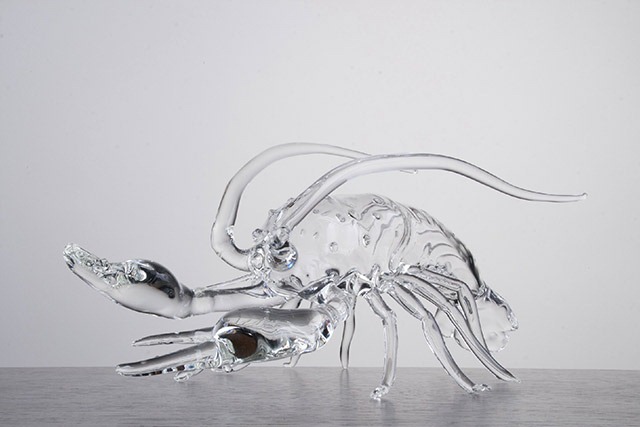 Based in Vicenza, Italy, genius glassblower Simone Crestani conjures up his fragile sculptures using organic shapes found in nature as his inspiration. Crestani uses a technique called flameworking to melt and manipulate glass into impossibly-detailed forms of trees, animals and other creatures.
Crestani credits a childhood spent growing up near Venice, "the capital of the glass world" for igniting his love for glassmaking. He was able to turn his passion into his profession after learning and practicing the art for 10 years under master glassblower Massimo Lunardon.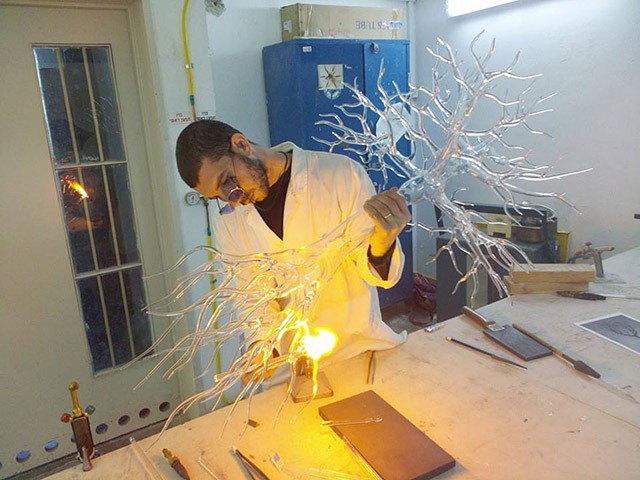 The artist's select works have been exhibited at various art shows in Italy and the USA. Besides making decorative and conceptual sculptures, he also makes beautiful light fixtures and other household objects with his favorite medium. You can visit his site to see more of his unique sculptures.
[via Asylum Art]
More images after the jump.
Continue reading 'Wonderful Nature-Inspired Glass Sculptures by Simone Crestani'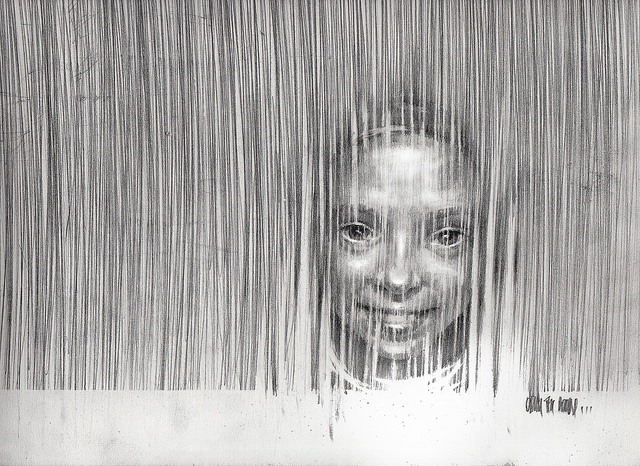 'Гелла', an illustration submitted to the JazJaz Flickr pool by artist Georgi Tandashvili.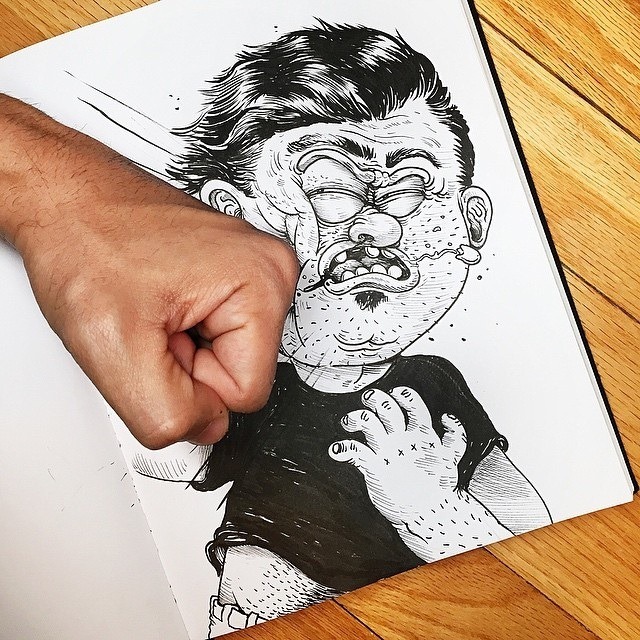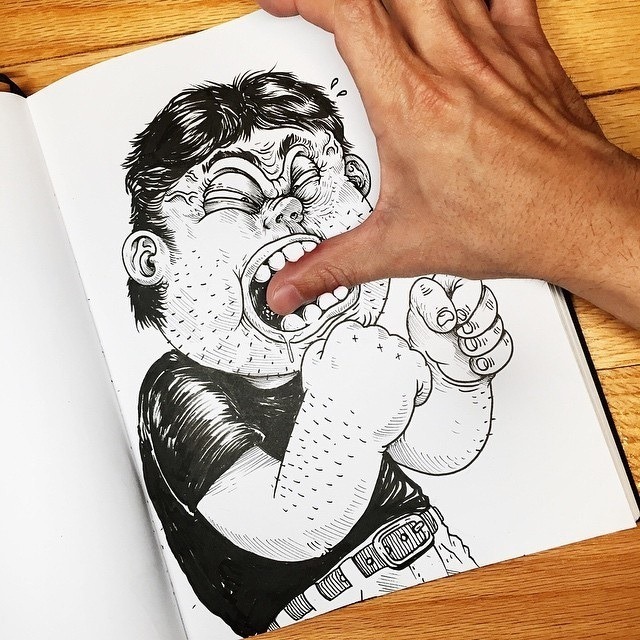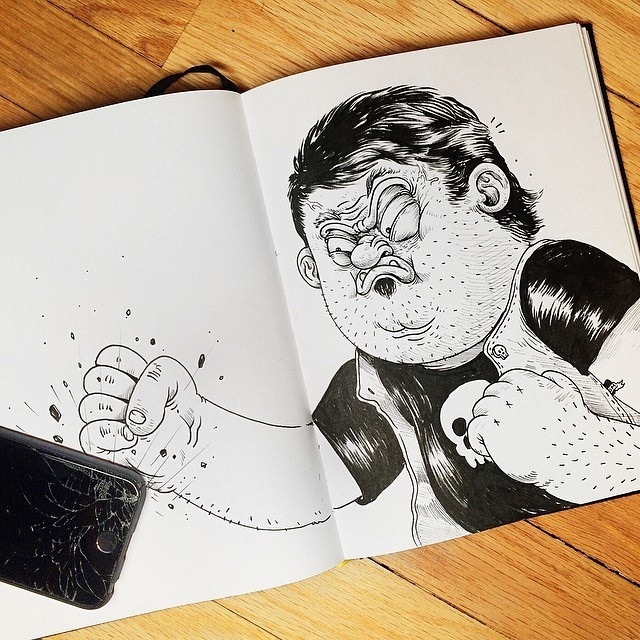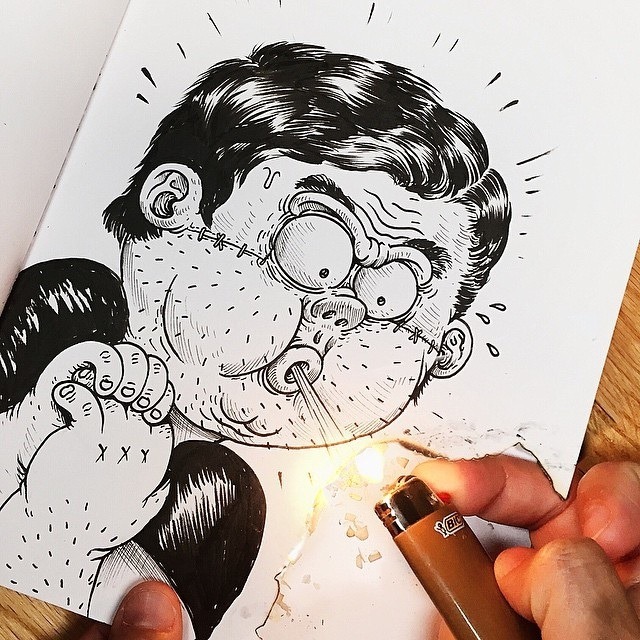 In his "Inkteraction" series of illustrations, Chicago-based artist Alex Solis fights his own ink-drawn creations in increasingly violent ways.
[via Laughing Squid]
Check out more images after the jump.
Continue reading 'Artist Fights His Own Character Illustrations'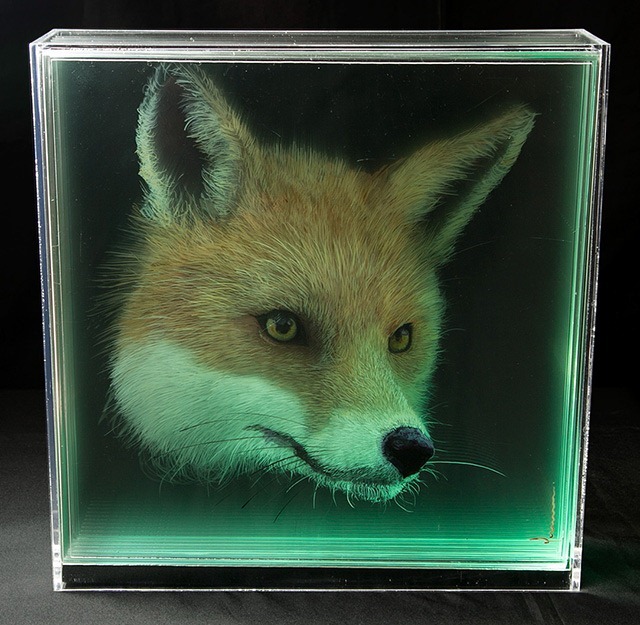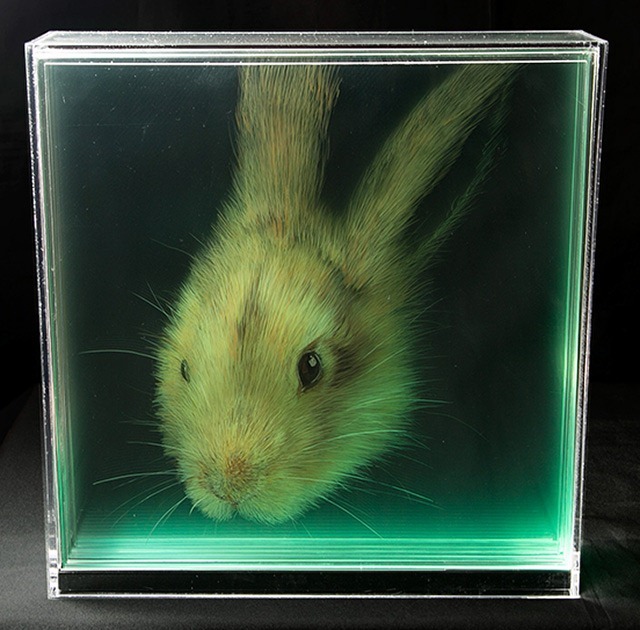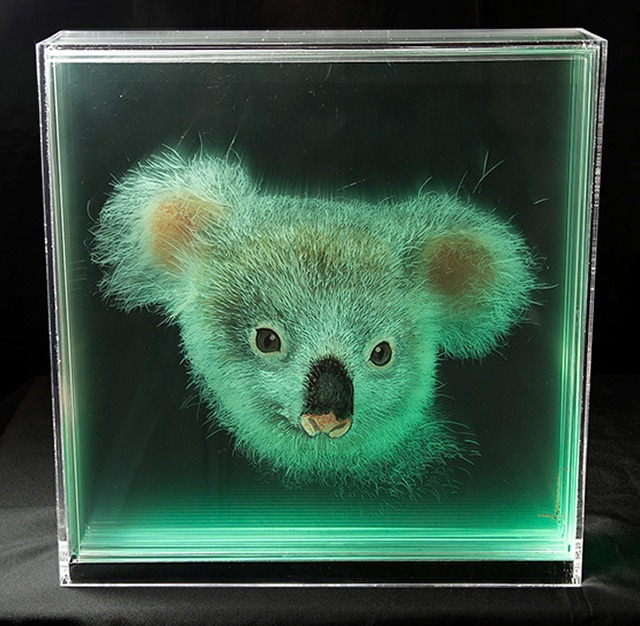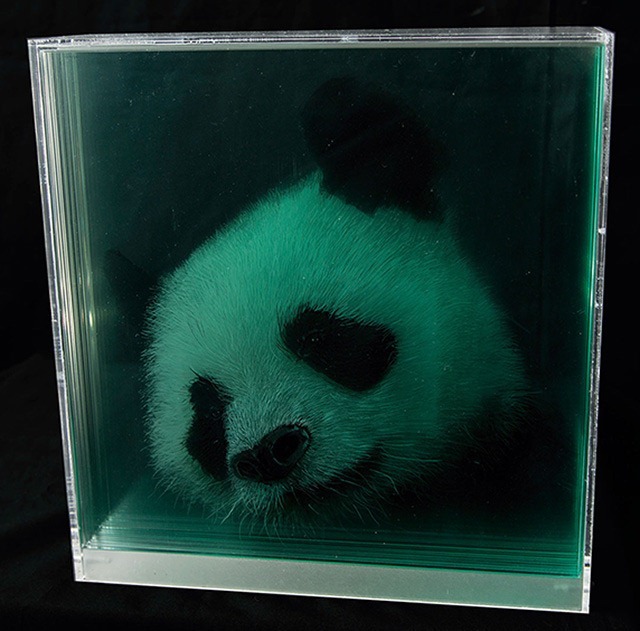 You will be relieved to know that no animals were harmed in the making of these paintings / sculptures. Colombia-based artist Yosman Botero is well known for his realistic 3D optical illusions, which he constructs by assembling multiple sheets of painted Plexiglas. His latest 'Taxonomy' series depicts the heads of wild animals being suspended in a clear liquid or just floating in air.
To make each piece, Botero painstakingly paints every layer of glass with a different detail of the animal's head. And later, he stacks the sheets together to create the final illusion, which is given its realism by the illusion of depth and shadow.
[via Asylum Art]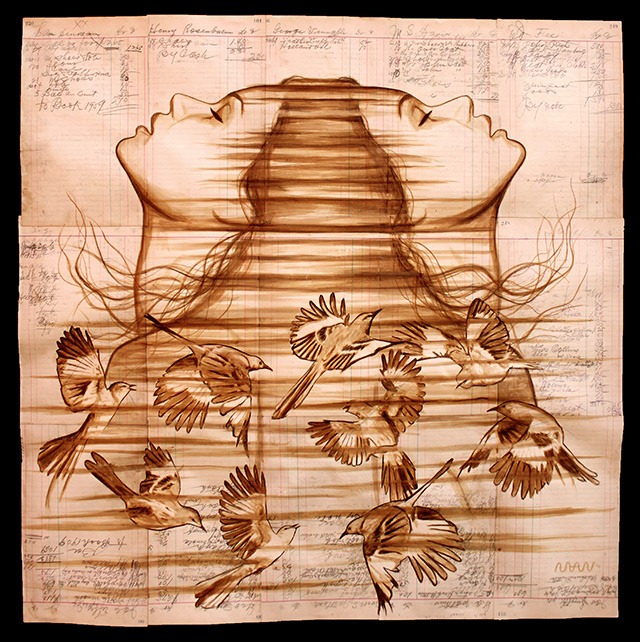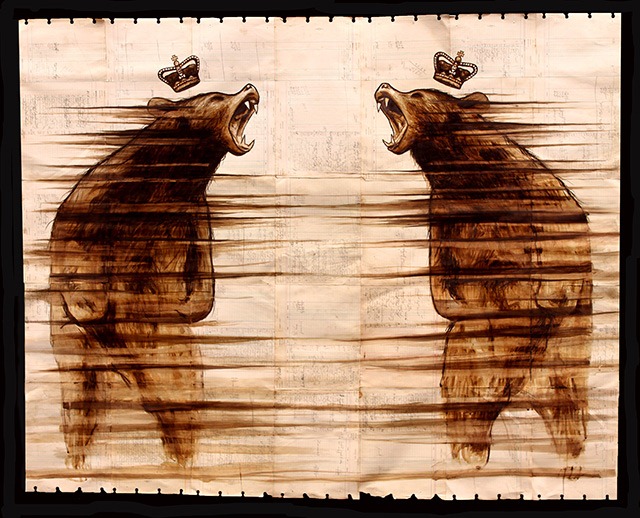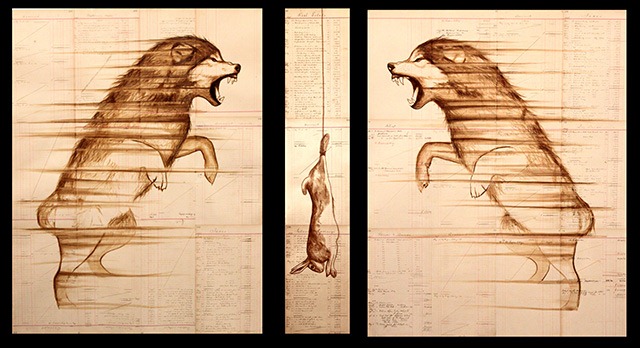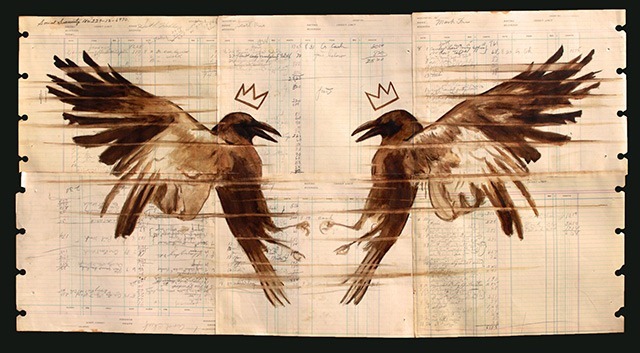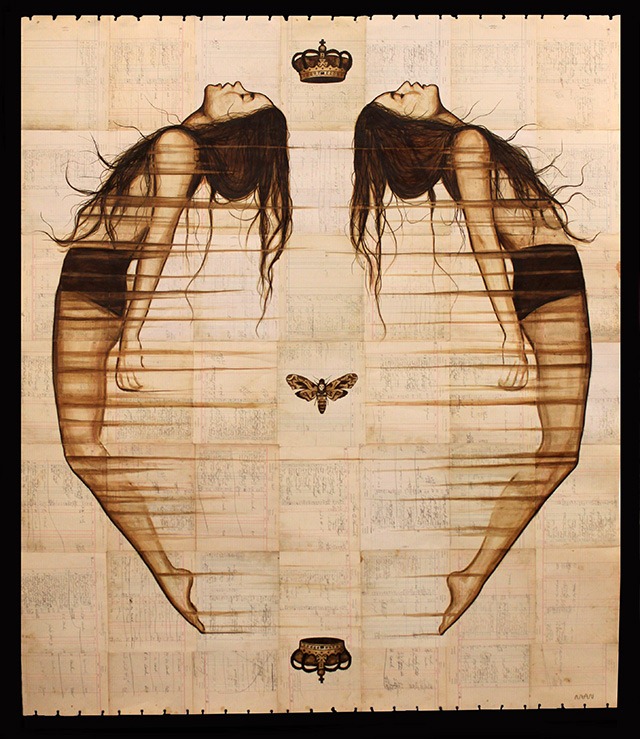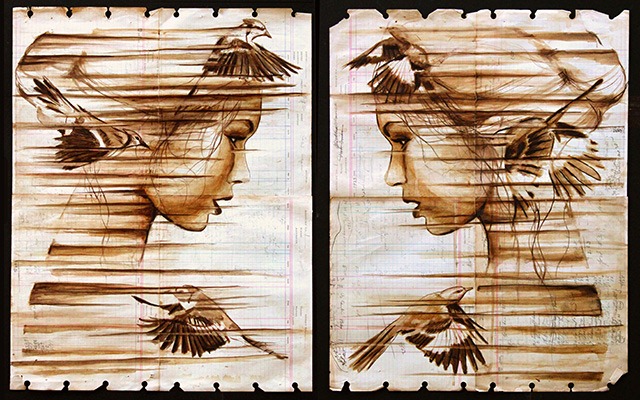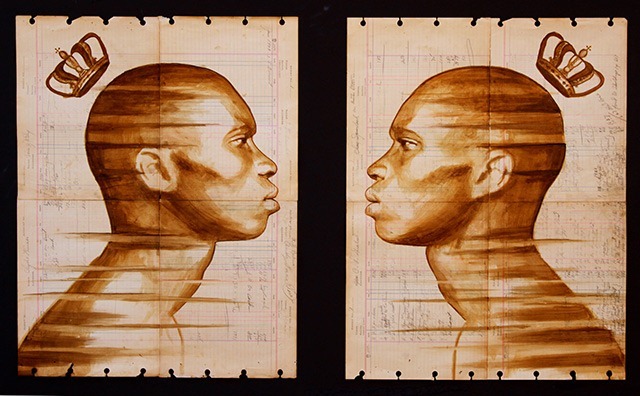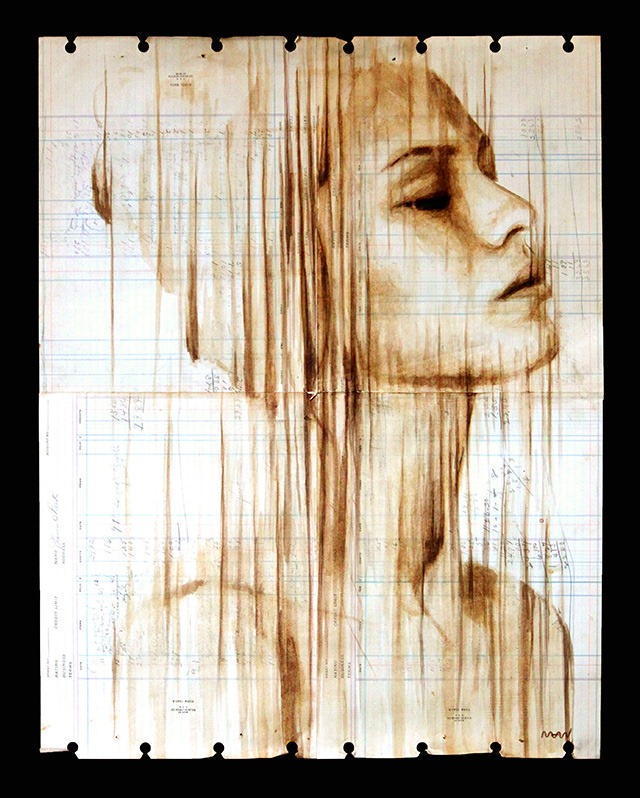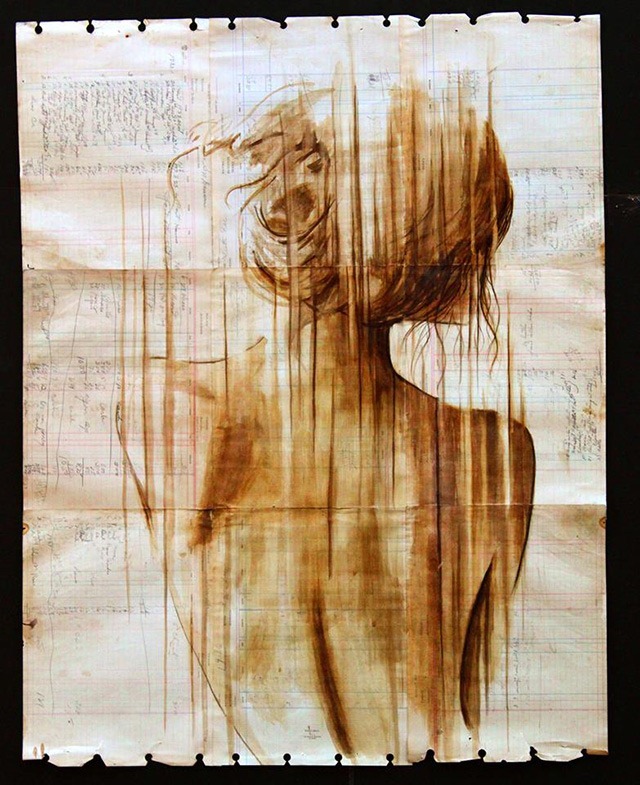 Michael Aaron Williams explores the ephemeral nature of humanity as well as its authority structures in these sublime paintings. The Knoxville, Tennessee-based painter and street artist creates his artworks by painting coffee and a bit on ink (for the darkest shades) on century-old ledger paper, which he found in an old, rural Appalachian store that was closed for decades.
Talking about his paintings, Williams states, "the paper has an immense amount of character that can only come from the wears of time, and the coffee just melts into the history of the paper." The motifs and fauna that inhabit the works also reveal his deep connection to his Appalachian heritage.
You can visit his site to see more of his paintings and also his street art pieces from around the world.
[via JazJaz Submissions]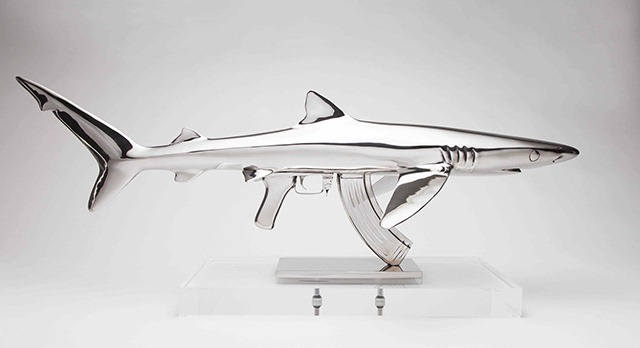 Christopher Schulz, Blue AK, 2013, marine grade stainless steel, 17 x 44 x 18 inches, $28,600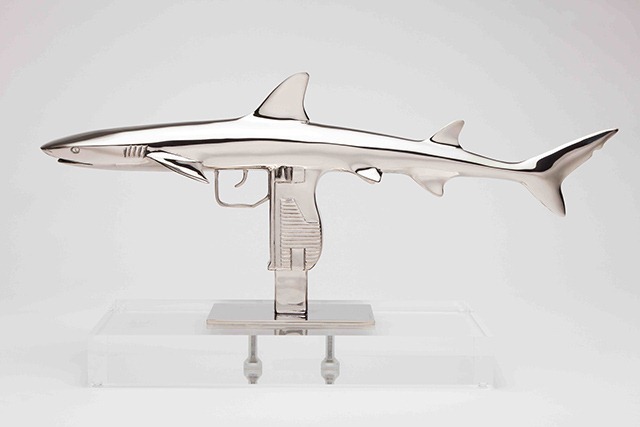 Christopher Schulz, White Tip Uzi, stainless steel, 24 x 13 x 7 inches, $8,800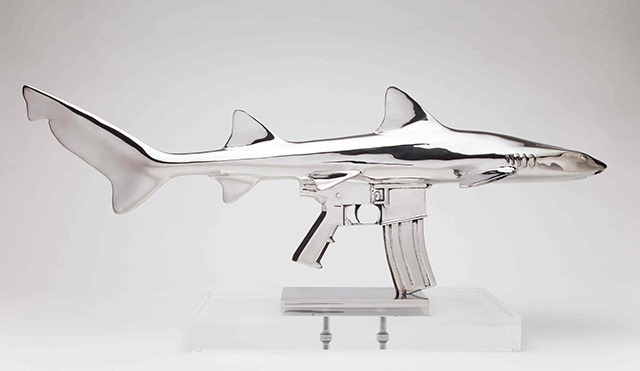 Christopher Schulz, Leopard AR, 2014, marine grade stainless steel, 16 x 36 x 11 inches, $13,600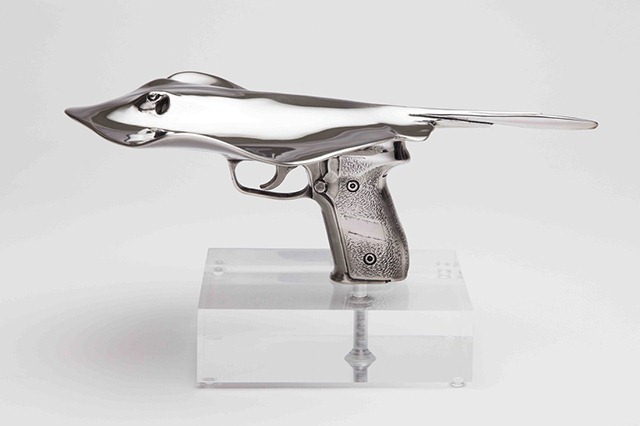 Christopher Schulz, Raygun, 2014, edition no: 1/27, marine grade stainless steel, 14 x 8 x 8 inches, $4,250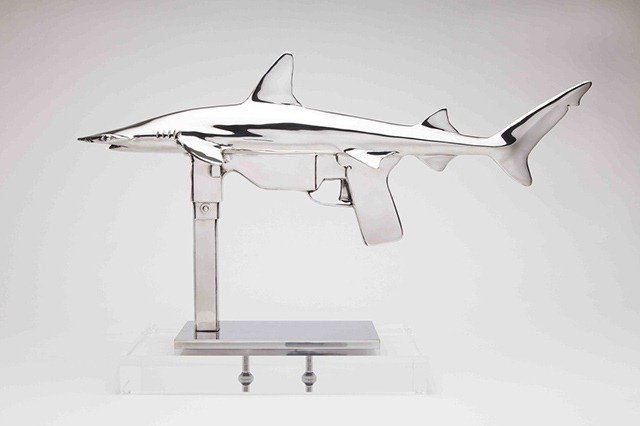 Christopher Schulz, Grease Gun, 2014, marine grade stainless steel, 24 x 16 x 8 inches, $8,400
With his surreal 'Sharkgun' sculptures, Los Angeles-based sculptor and painter Christopher Schulz draws parallels between the huge backlash against firearms and the irrational dread humans feel about sharks. The sleek sculptures, made using marine grade stainless steel, will be on exhibit at the George Billis Gallery, NYC, until February 21, 2015. Continue reading 'Amazing Shark Gun Sculptures by Christopher Schulz'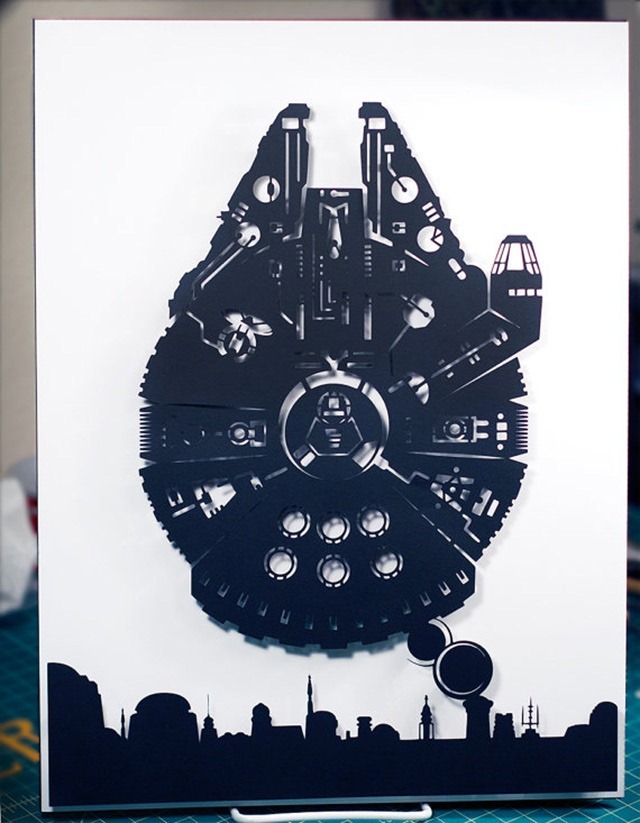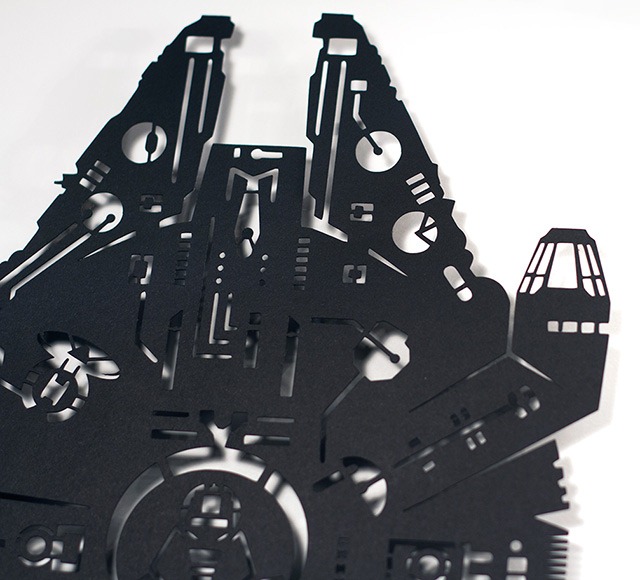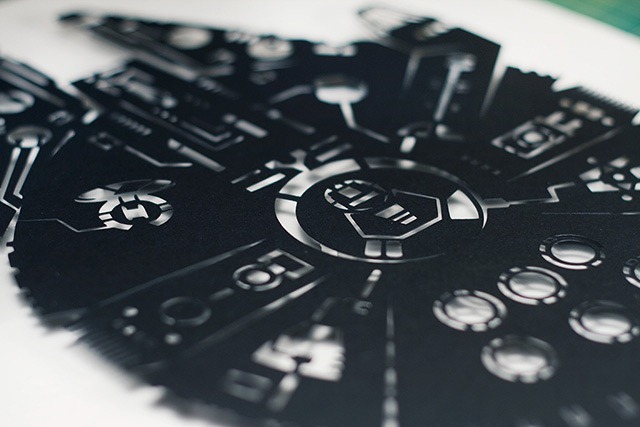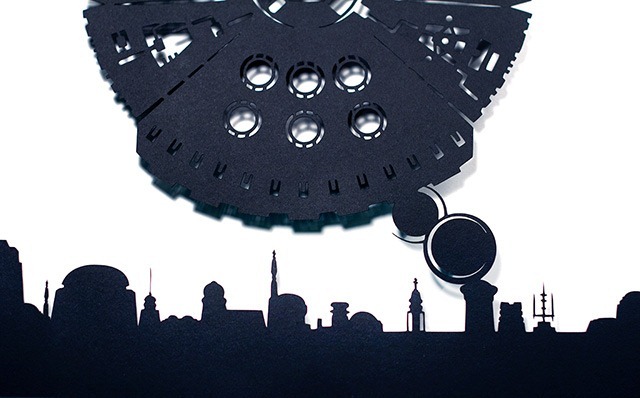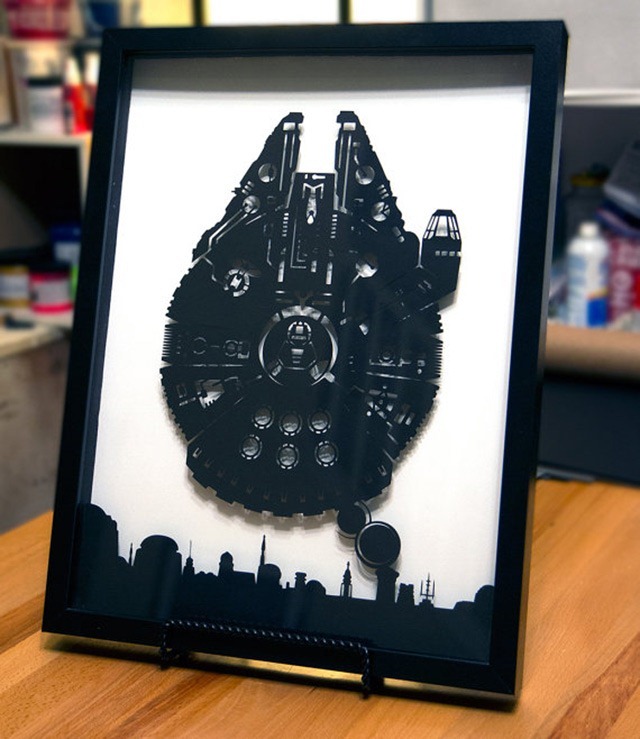 Over at his Etsy store, freelance illustrator Will Pigg is selling his hand-cut papercraft silhouettes of the Millennium Falcon rising over the spaceport town of Mos Eisley. Each gorgeously-framed piece is made from a single sheet of 12" x 16" black paper, and is priced at $70.