The UK-based print house Vice Press will be at the Thought Bubble Comic Festival in Leeds, England, on the 5th to the 6th of November, 2016, where they will be releasing their latest art prints. British illustrator Raid71's Judge Anderson print from his official 2000 AD magazine series, and artist and Vice Press co-founder Matt Anderson's prints inspired by films like John Carpenter's They Live; Laika animation studio's Kubo and the Two Strings; and Star Trek Beyond will be on view at the festival.
All of the prints will be available at the Vice Press booth, table 11 and 12 in the ComiXology Marquee at the festival. The remaining prints will be made available online from 6pm UK time on the 7th of November 2016 at Vice Press.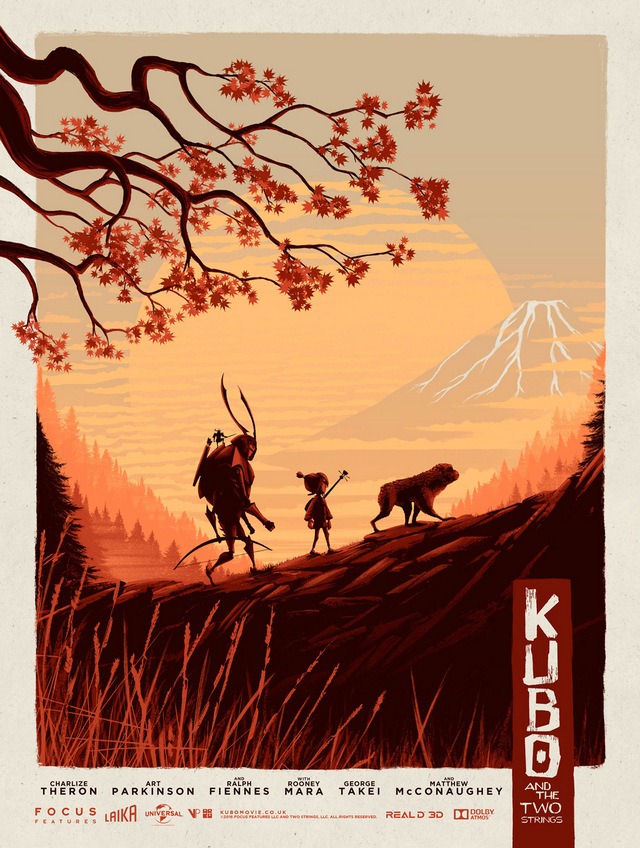 Kubo and the Two Strings by Matt Ferguson
Edition of 50
18" x 24" inch, 6 Colour Screen Print
Printed by Lady Lazarus on 100# French Madero Beach Paper
£40
---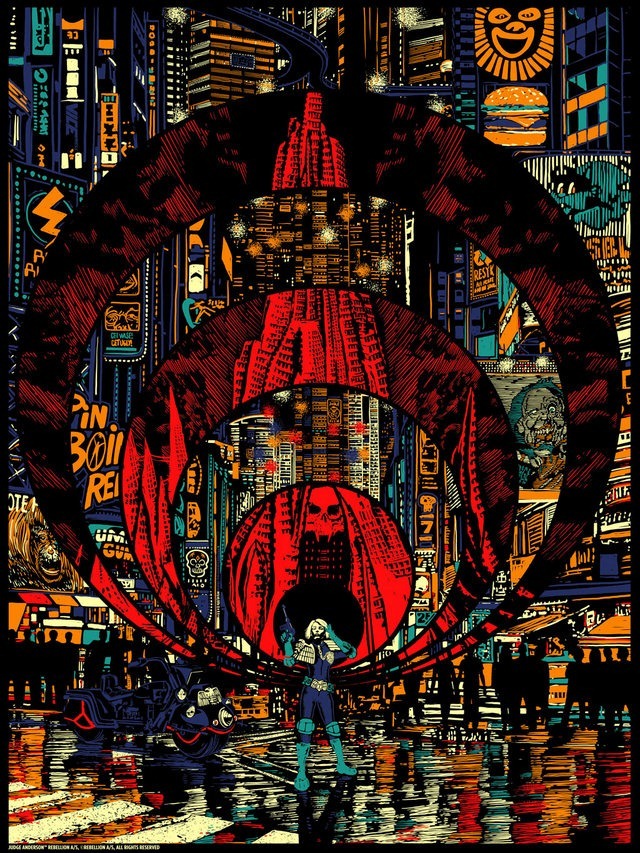 Anderson by Raid71
Edition of 75
18" x 24" inch, 5 Colour Screen Print
Printed by VGKids on Pop-Tone Banana Split paper
£30
---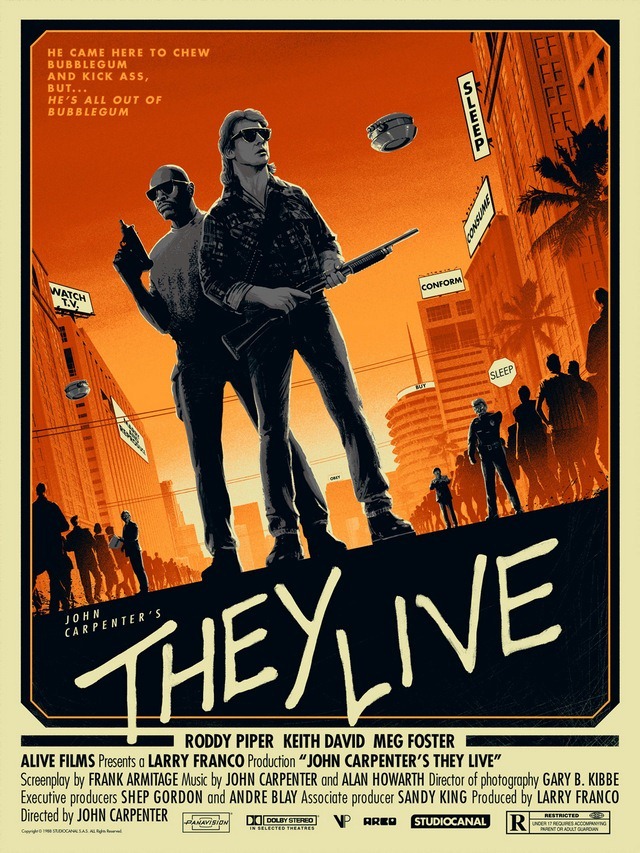 They Live by Matt Ferguson
Edition of 120
18" x 24" inch, 6 Colour Glow In The Dark Screen Print
Printed by Lady Lazarus on 100# French Cement Green
£30
---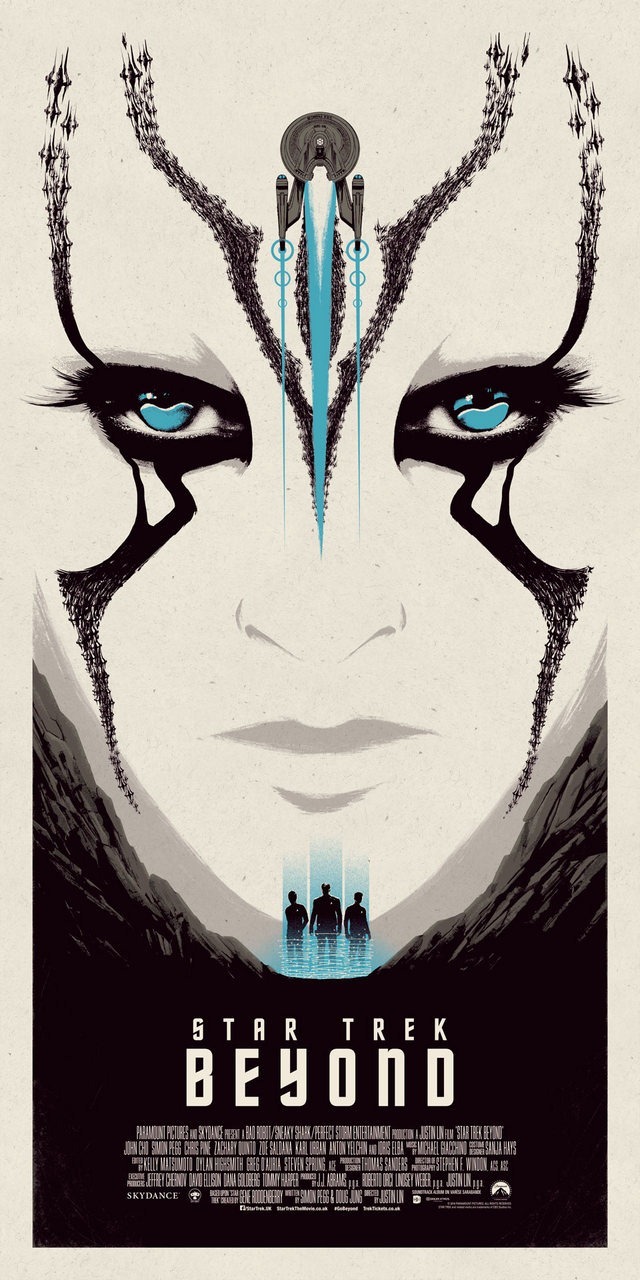 Star Trek Beyond by Matt Ferguson
3 different Colours, Each an Edition of 30
18" x 36" inch, 5 Colour Screen Print
Printed by Lady Lazarus on Speckletone Paper
Free with any print purchase, while stocks last
More variants after the jump. Continue reading 'Exciting New Art Prints Inspired by Pop Culture'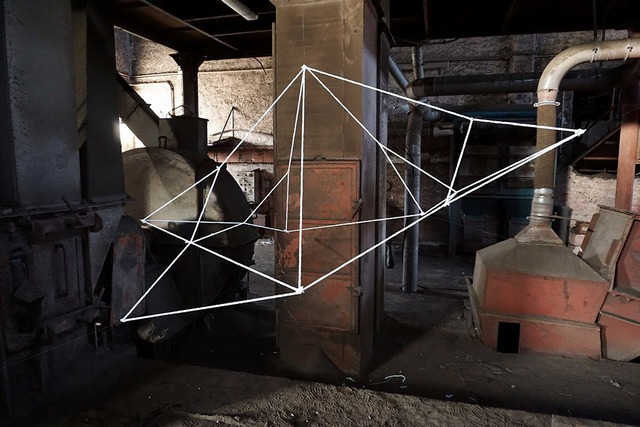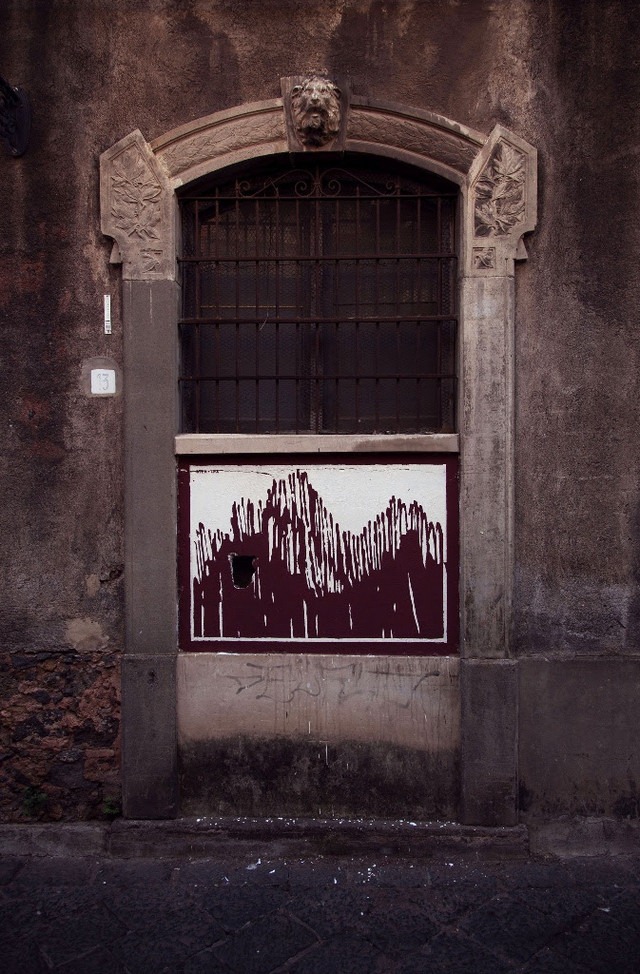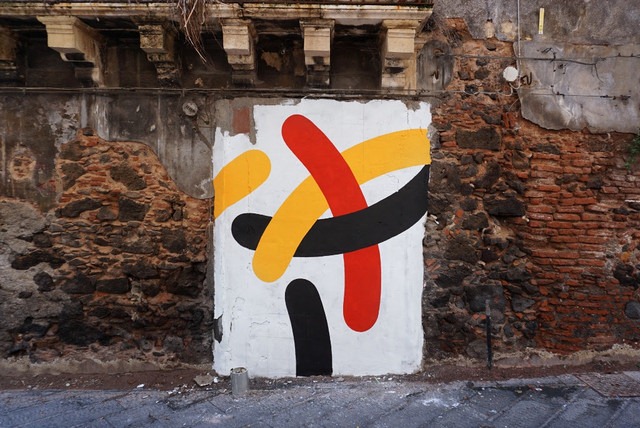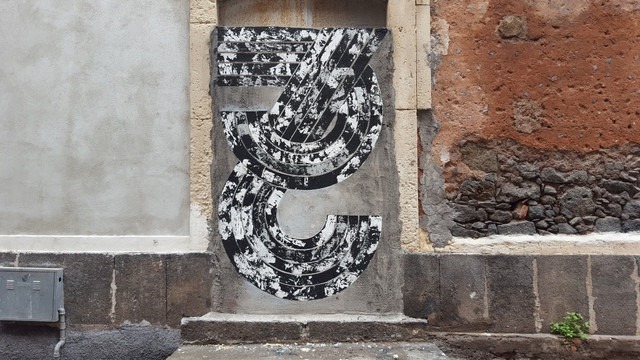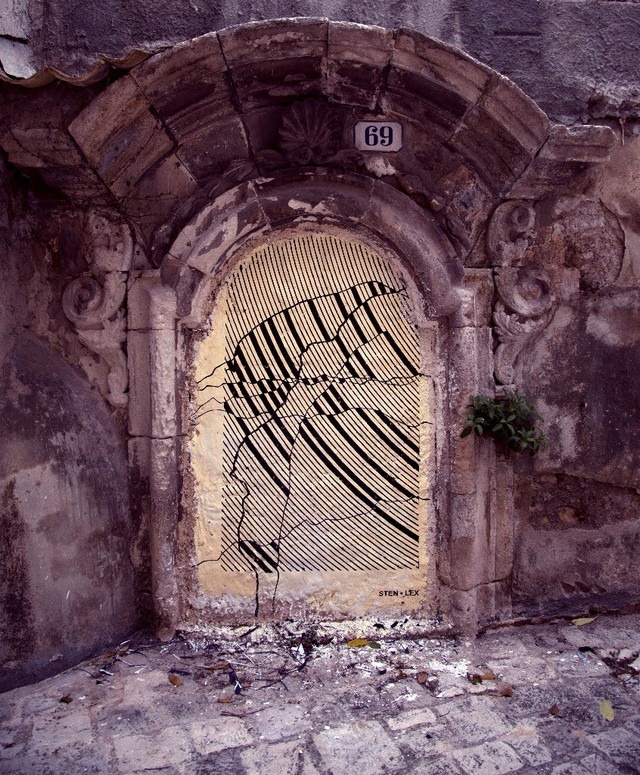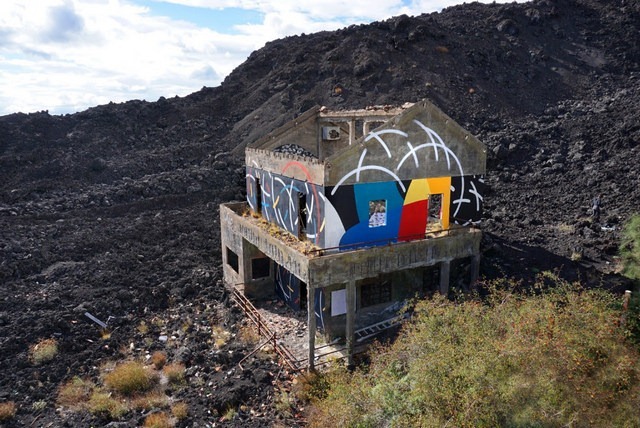 'Triscele' is an art project "created, curated and performed by" artists STEN LEX (previously on JazJaz), Martina Merlini and Moneyless. The word 'Triscele' is a motif representing three bent human legs (or three curved lines), and is known to be an ancient symbol of Sicily. The union of three diverse artistic styles of the artists led the group to choose the word as the name of the project.
Snip from the project website:
Triscele will be a journey of a group of artists looking for a connection with the Sicilian landscape and a contact with the time and history that nature holds and tells through its outlines. The artists will create graphic overlappings to recall the Sicilian landscape, blending past and present, an artist with the other in order to produce unique works as unique was the symbolism of the Triscele.
The group traveled through the island of Sicily for one month, and visited remote locations and crowded cities to create their works. Starting from the streets in the district of San Berillo, Catania, they moved to the rugged, volcanic landscape surrounding Mount Etna which formed a incongruous backdrop to their contemporary art. The second part of the project took them to the city of Ragusa where they continued to find abandoned locations for the project.
Link to the website.
Check out a few more select images from the project after the jump.
Continue reading "Triscele' is an Art Project Across Sicily by Italian Artists STEN LEX, Martina Merlini and Moneyless'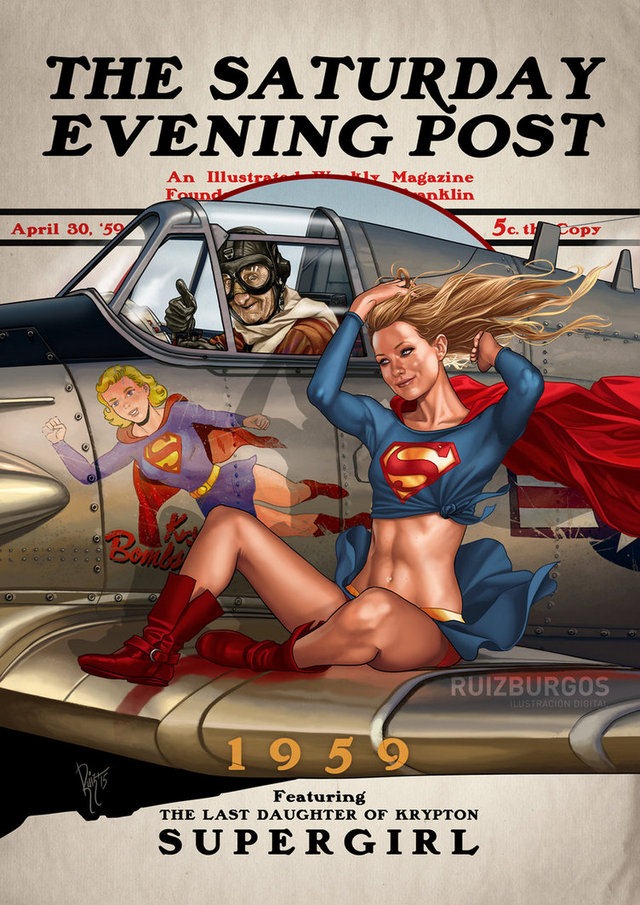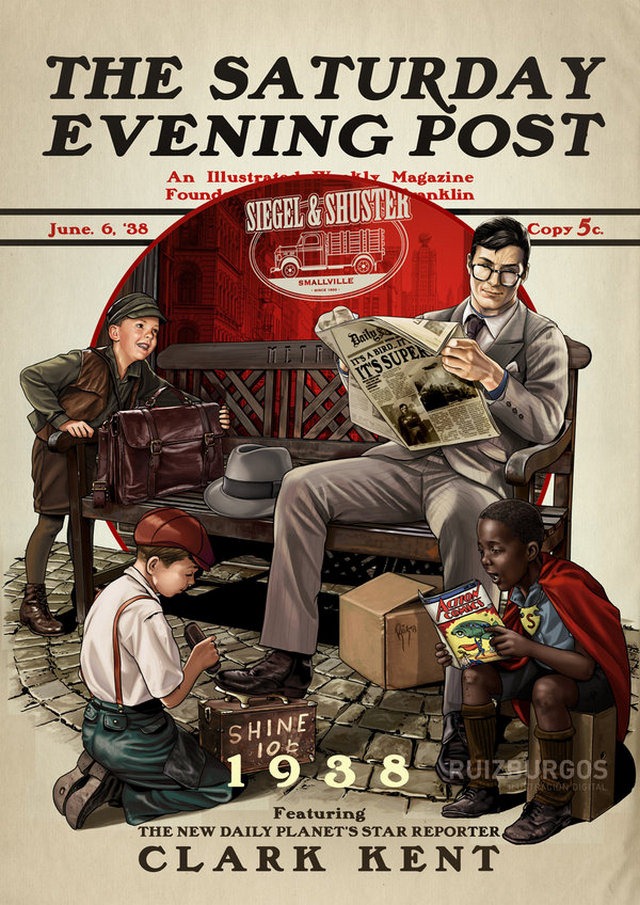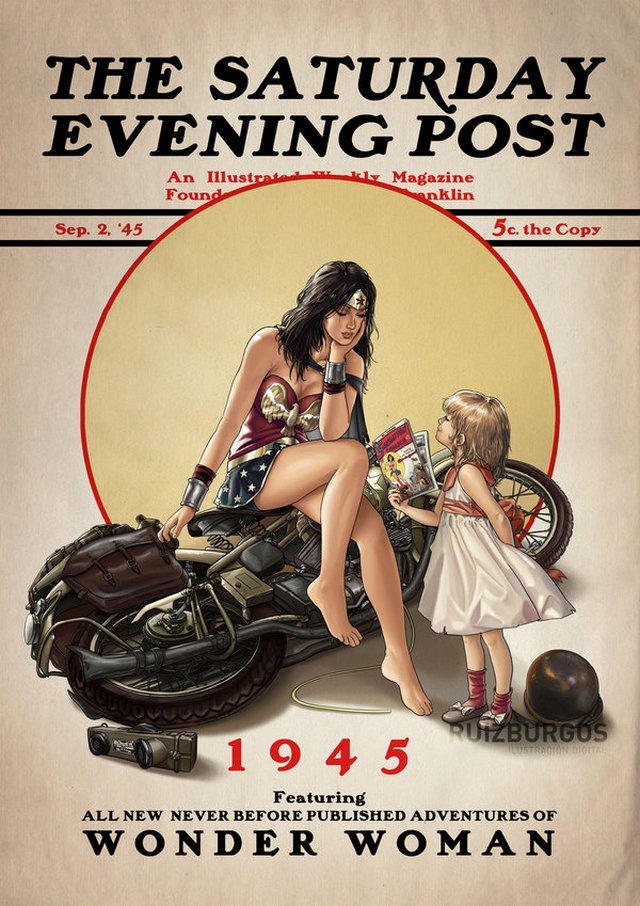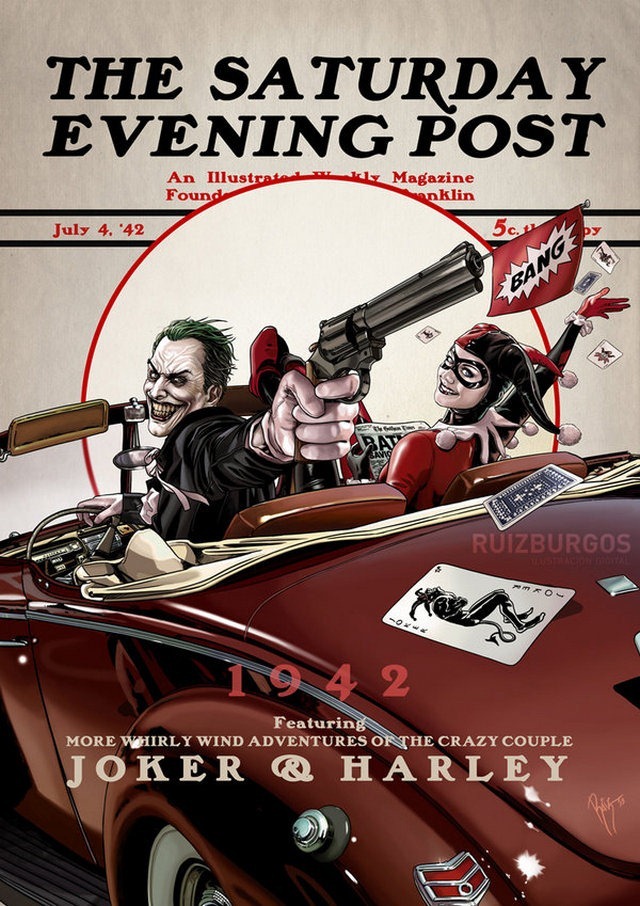 This is brilliant stuff!
Over on his DeviantArt gallery, Spanish artist Ruiz Burgos has been posting a series of superb illustrations of iconic DC comic book characters in the very recognizable style of Norman Rockwell's covers for The Saturday Evening Post.
[via Laughing Squid]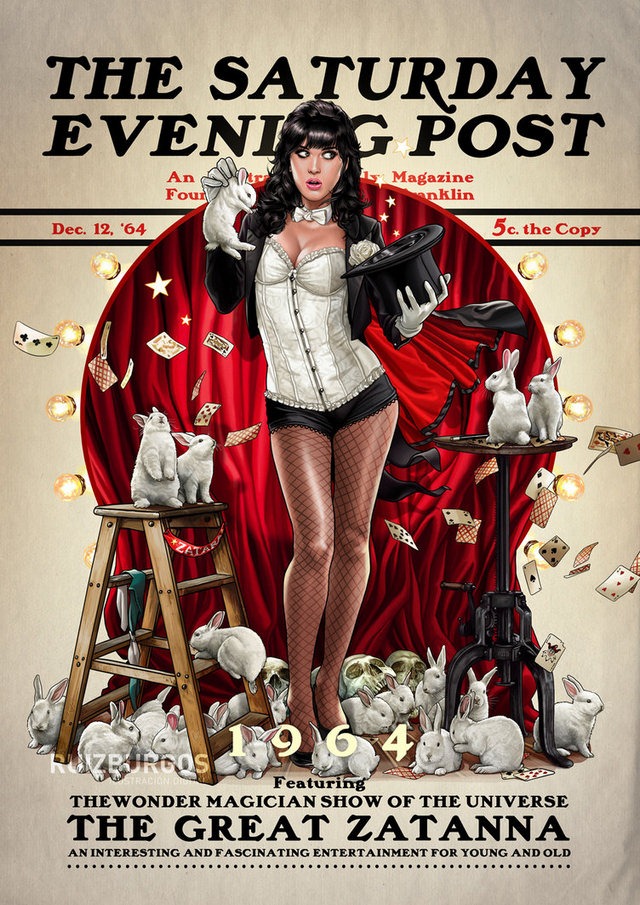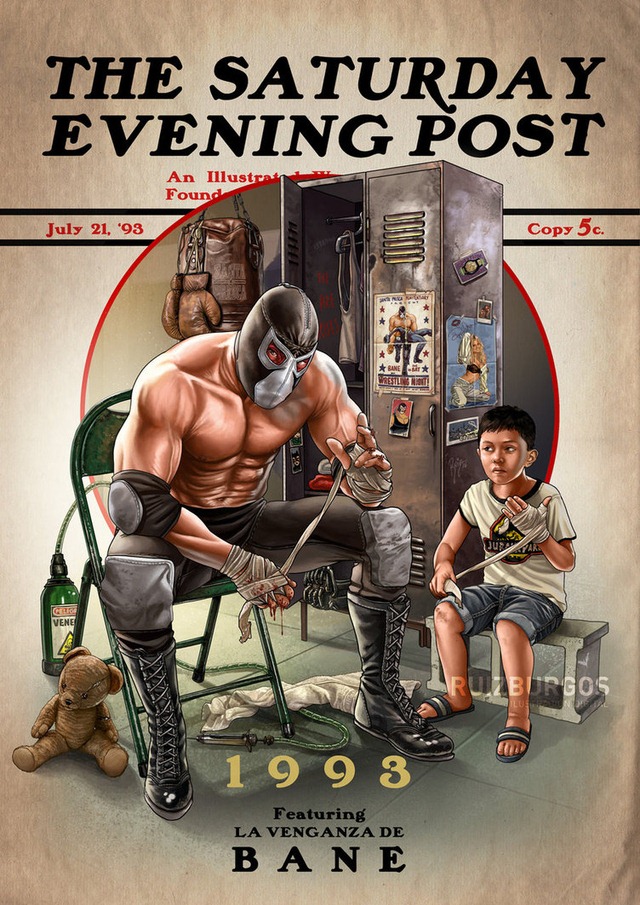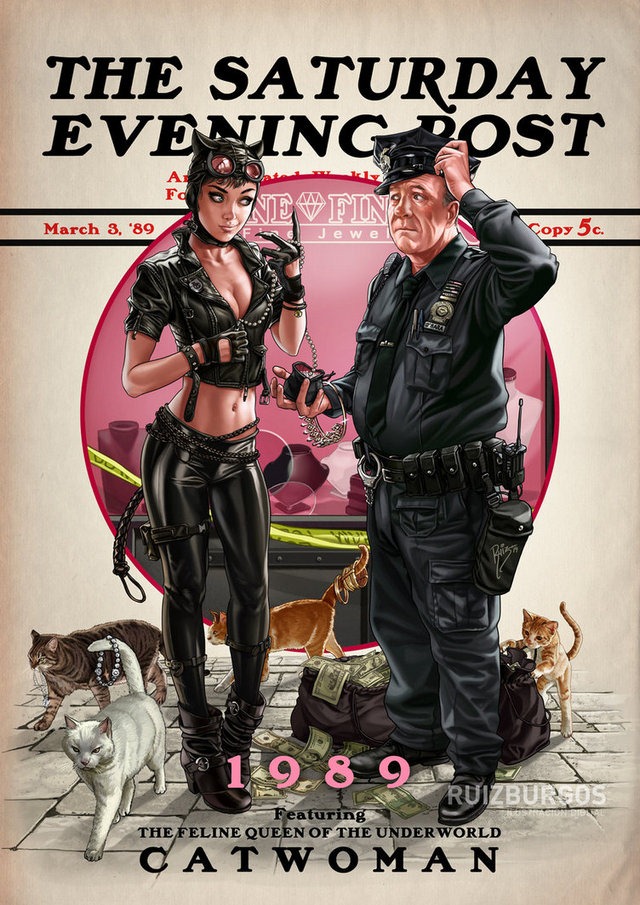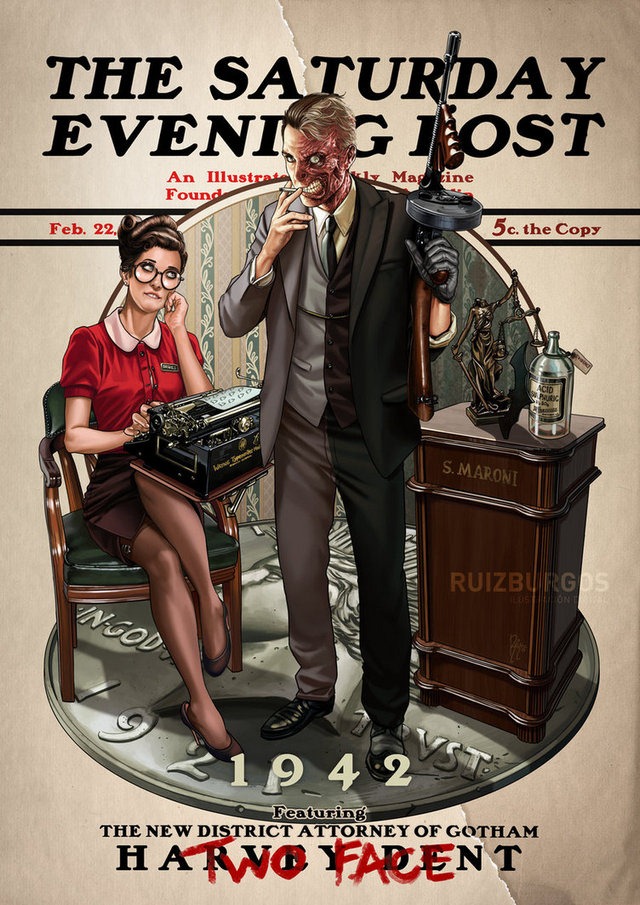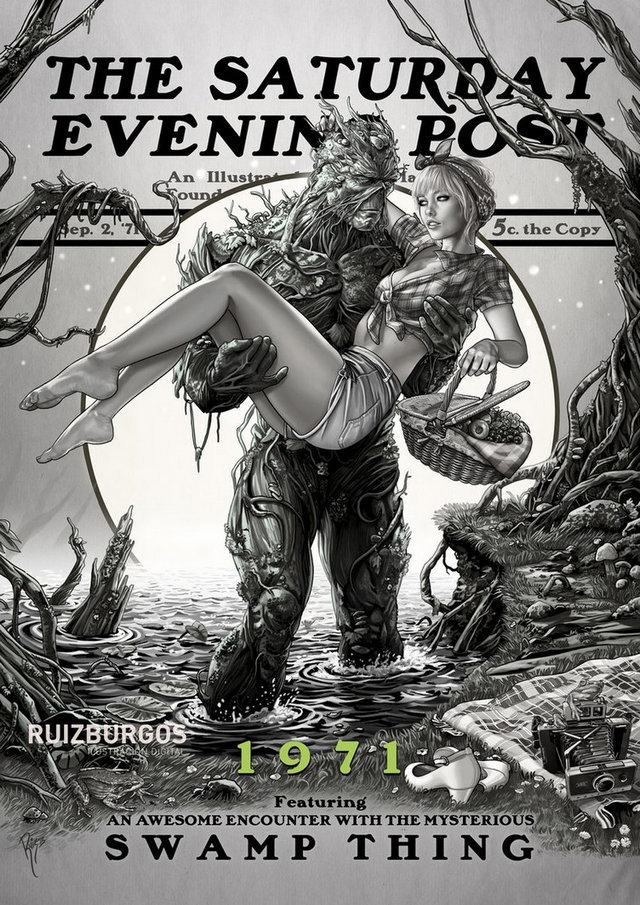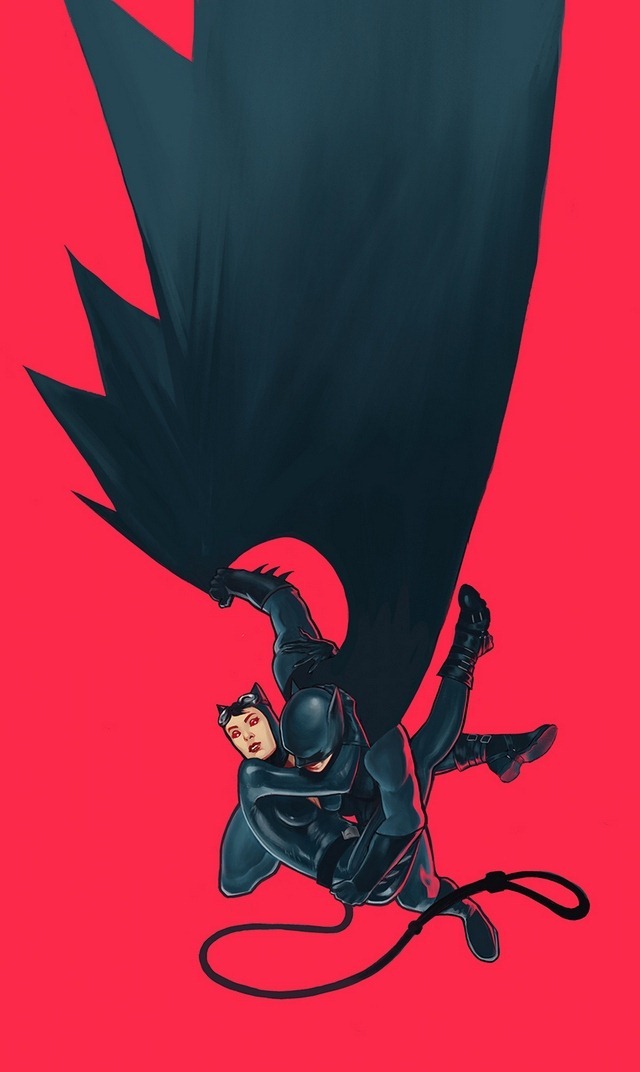 The chemistry between this troubled couple will never cease to fascinate me. Malaysian freelance illustrator Qissus's take on 'Batman and Catwoman' is available at his Society6 store as art prints.
You can visit the the artist's Tumblr, where he regularly posts his terrific illustrations.

Freelance Chinese illustrator Zhang Weber's gorgeous illustration was created for an advertising campaign, which ran on the sides of public buses in the city of Shanghai in China. The ad conveys the important message on how we are all interconnected and also dependent on clean, pollution free air.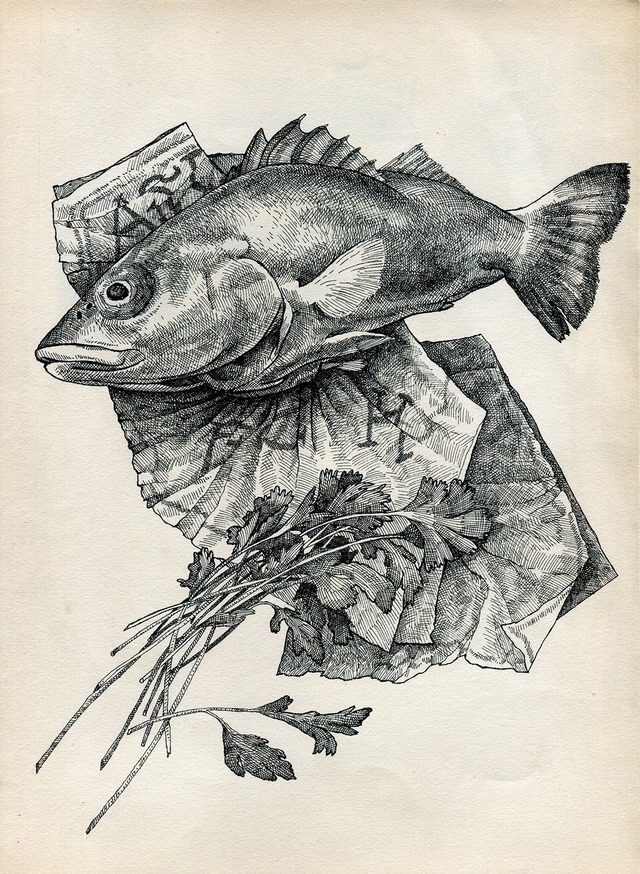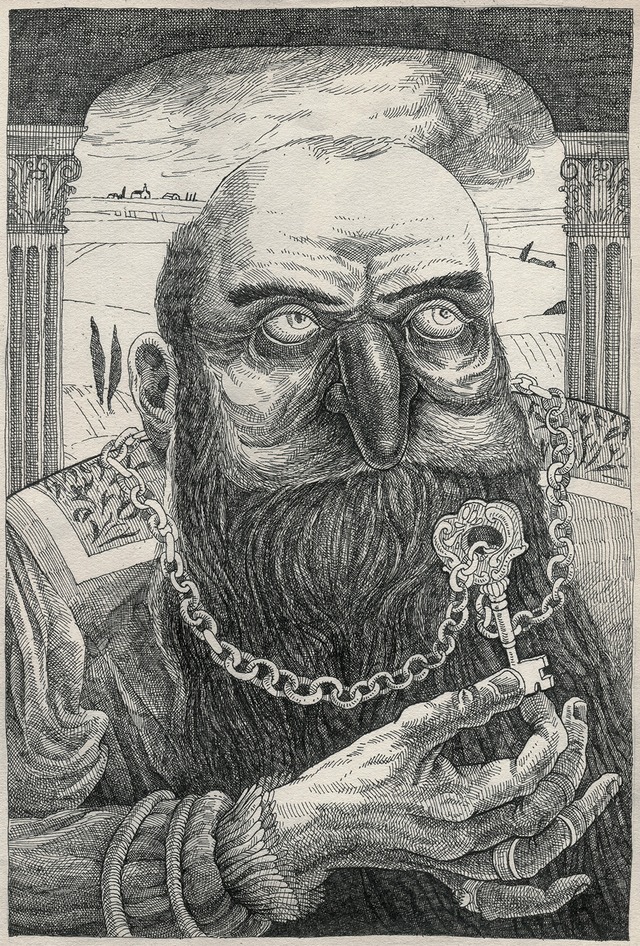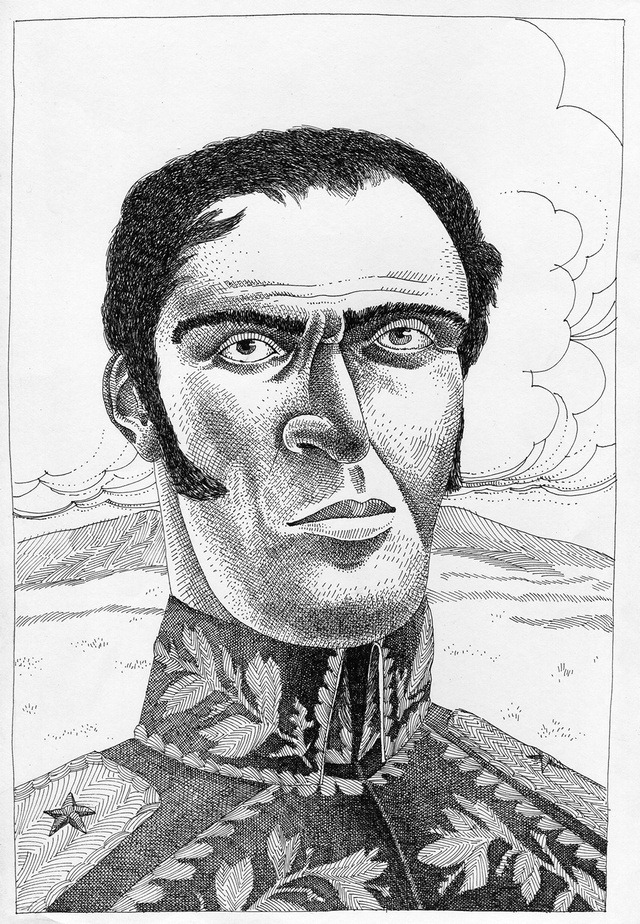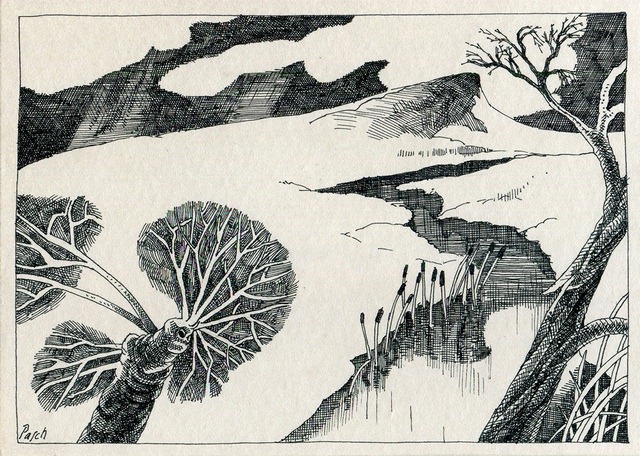 Argentinian illustrator Ramiro Pasch creates intricate black and white drawings using a cross hatching technique, which helps him to emulate the textures and shades present in etchings. Pasch says that he has always been enchanted by the amount of details which Dutch art-icons Rembrandt and Goltzius were able to present in their etched masterpieces.
It amazes me how the lines and the dots create a unique texture as well as values. This rich variety of form is what I try to achieve or replicate in my work. Although I work primarily with a really thin (0.1) Rotring drawing pen, the technique is similar in some ways.
Pasch works as a freelance illustrator based in Rosario, Argentina. He is currently studying fine arts at the university level, but has been intending to work on a full time basis on his drawings. His editorial illustrations have been published in magazines and children's books.
You can visit his Tumblr blog to see more select works and photographs from his portfolio.
Fancy having your own Pokémon living inside a beautiful and enchanting Poké Ball world of its own? Perhaps your own Charmeleon feeling at home in volcanic terrain, or maybe a cute Bulbasaur frolicking among colorful flowers? Then, you will surely fall in love with these gorgeous handmade Poké Ball terrariums created by American artist and artisan craftswoman Lauren.
Depending on the sizes and the effort involved, the artist sells her terrariums at prices ranging between $20 to $45 at her Etsy store. But as you can well imagine, she can't make enough to keep up with the demand for the pieces. You can follow her on Twitter though to get updates about when the next batch of Poké Balls would go on sale.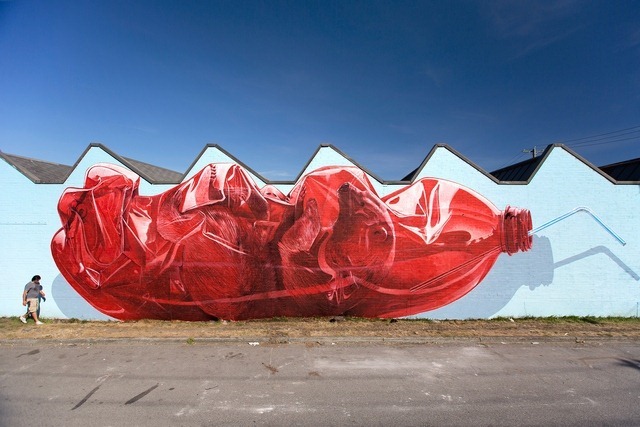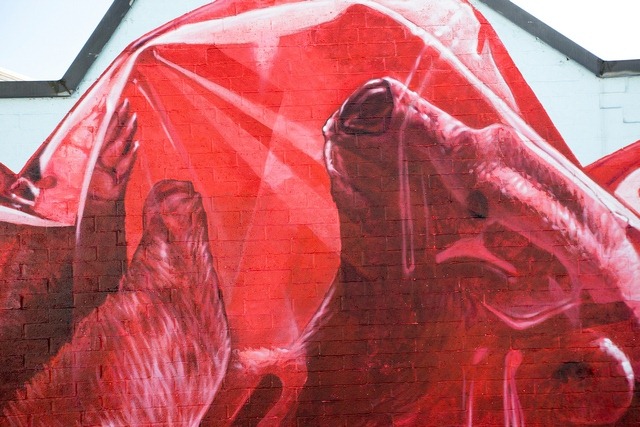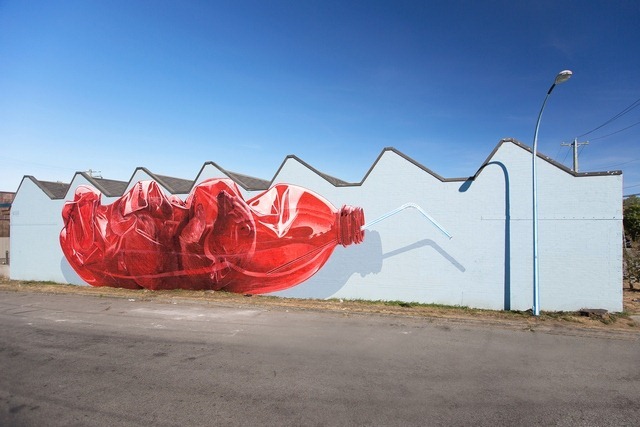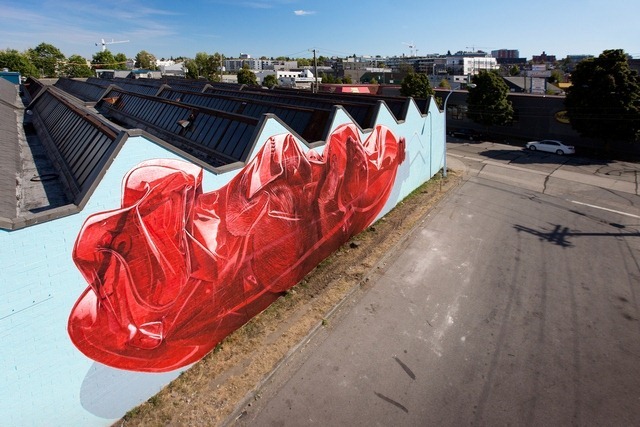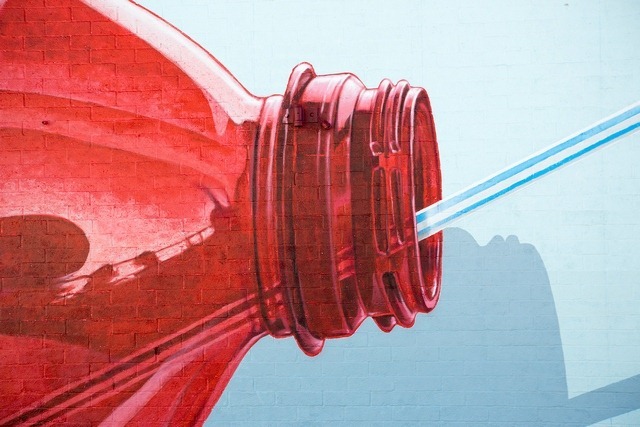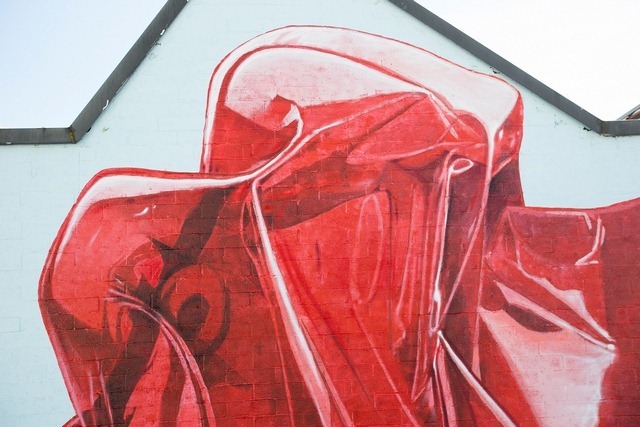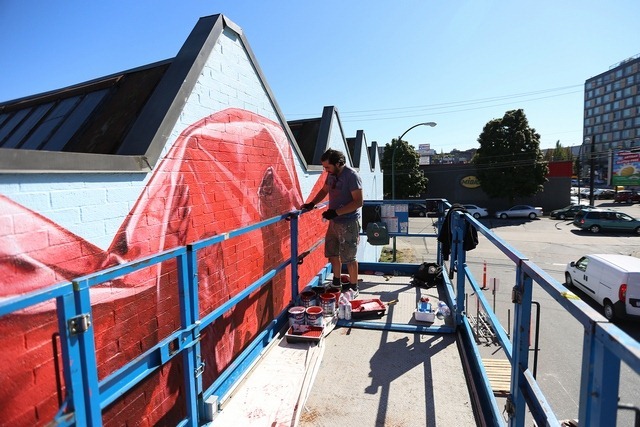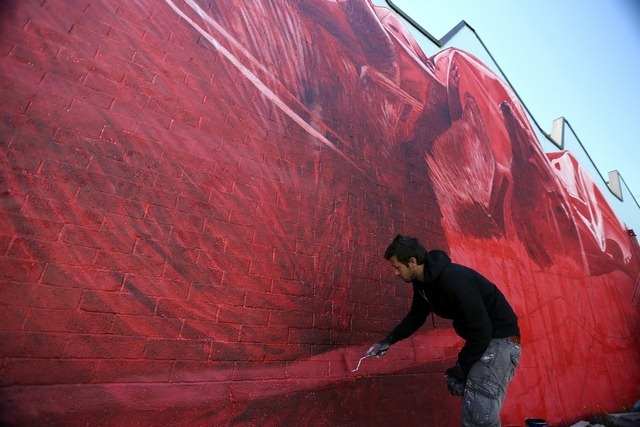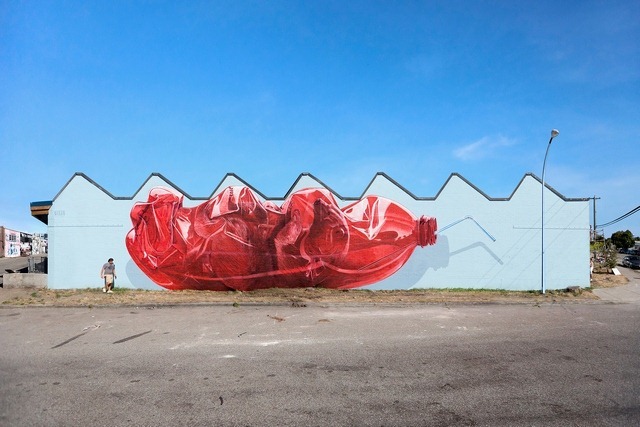 I'm really loving this art mural titled "Exhausting Machine," created by Swiss-based duo NEVERCREW on the streets of Vancouver, Canada. If you observe closely you will find a polar bear trapped inside the soda bottle. The piece was especially made for the 2016 Vancouver Mural Festival.