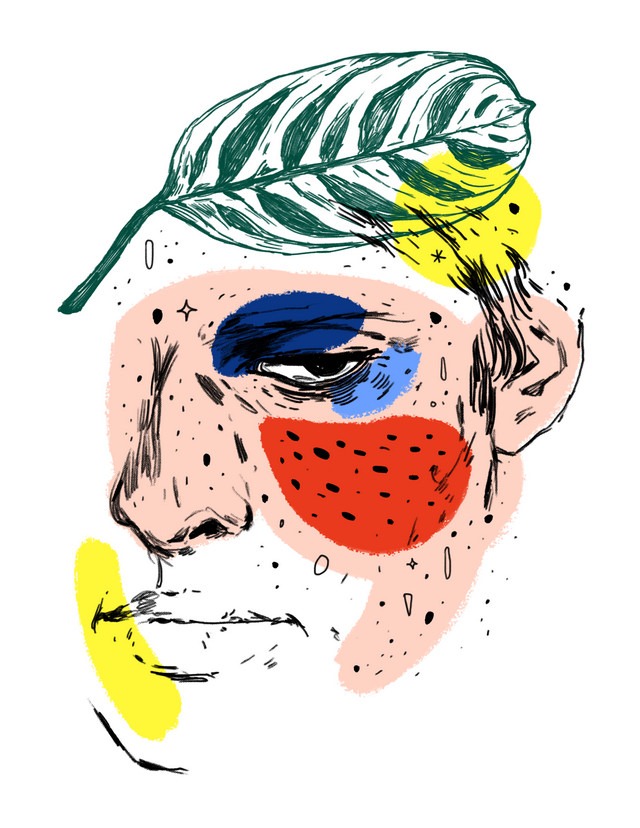 First time feeling uncertain © Livia Fălcaru / 2016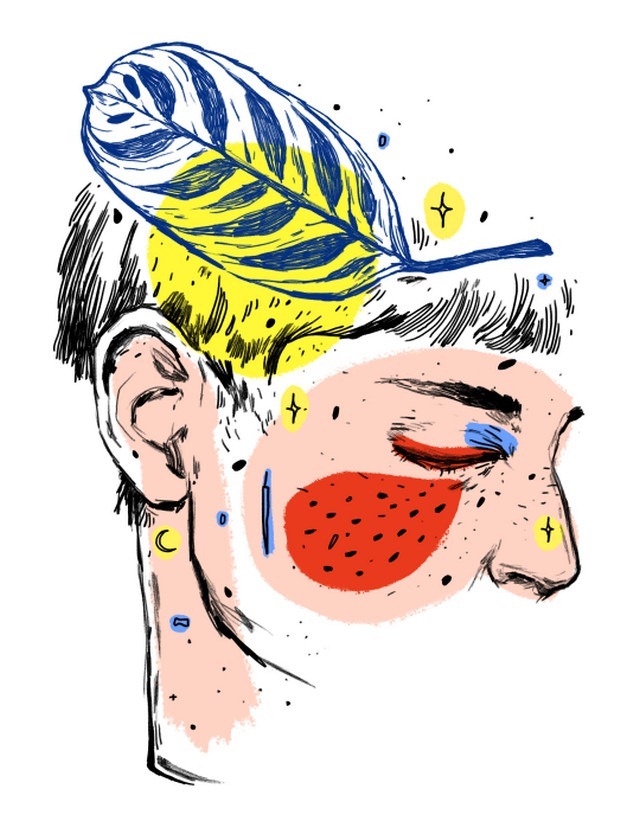 First time feeling gentle © Livia Fălcaru / 2016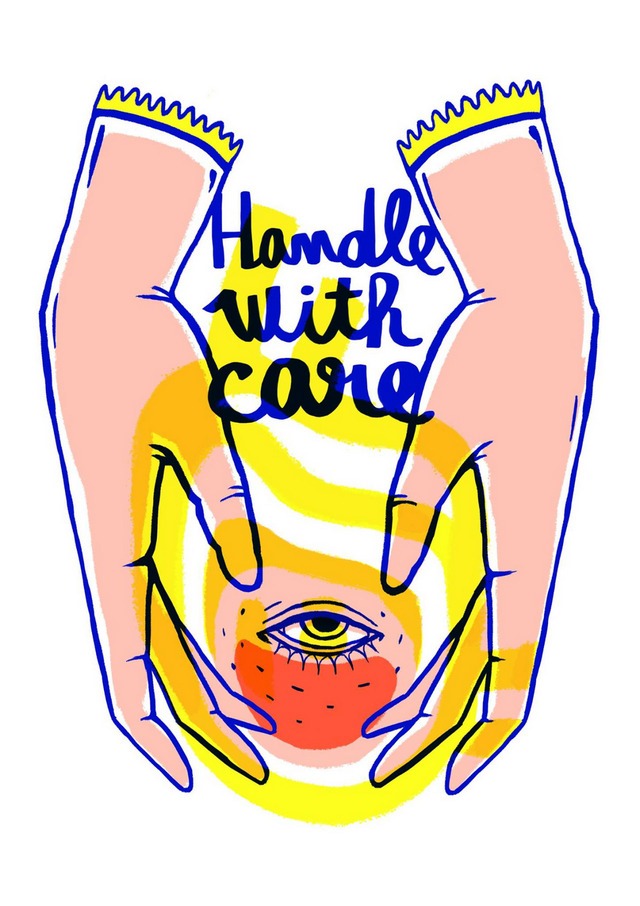 Handle with care© Livia Fălcaru / 2016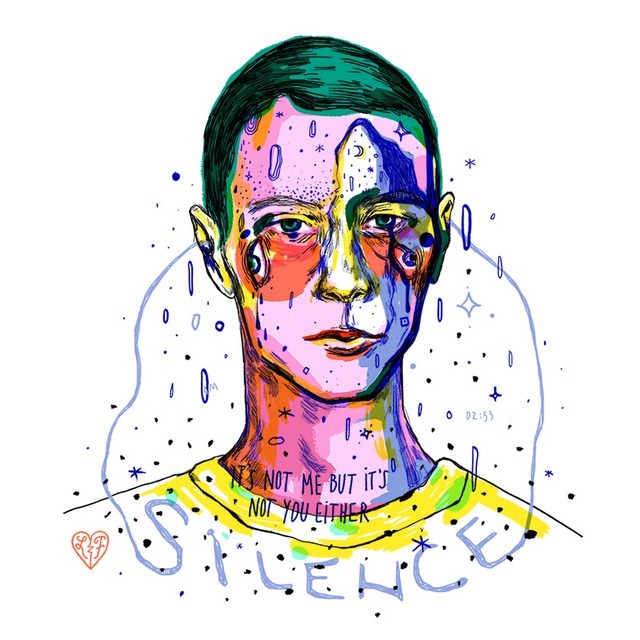 Nothing holds me © Livia Fălcaru / 2016
Some stunningly emotive mixed media illustrations by Romanian freelance artist Livia Fălcaru. You can follow her on Instagram / Facebook / Tumblr to see more artworks. Prints of her works are available at her Redbubble store.
[via JazJaz Submissions]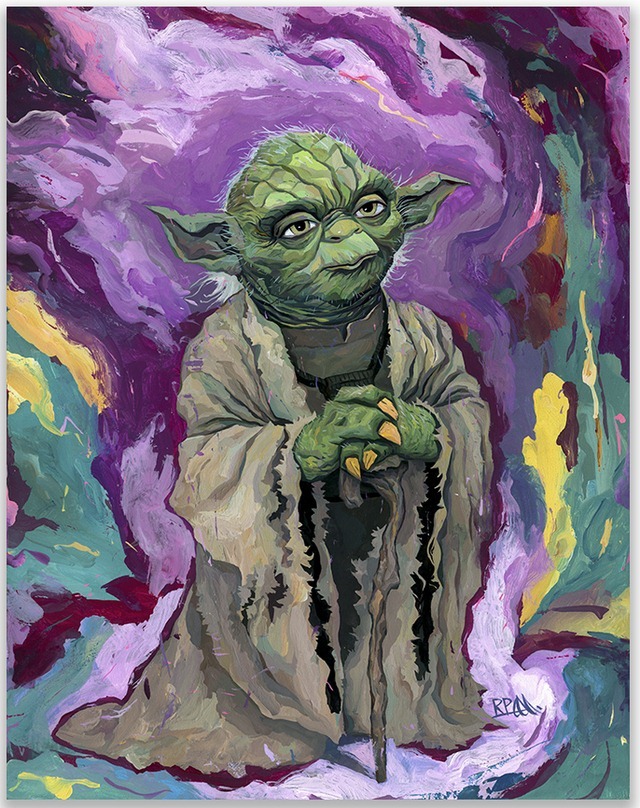 One of my favorite contemporary artists Rich Pellegrino has released art prints of a brand new painting of Yoda, arguably the greatest Jedi master in the Star Wars universe. Titled "Old Wise One," Pellegrino has faithfully captured Yoda's sageness and twinkling eyes in his own distinctive artistic style.
The 11" x 14" prints are limited to a run of only 200, and will come signed and numbered by the artist. You can buy the prints at The People's Printshop at only 19.95 each.
Hit the jump to see a 'making of' video of the painting.
Continue reading '"Old Wise One" – Stunning Painting of Jedi Master Yoda by Rich Pellegrino'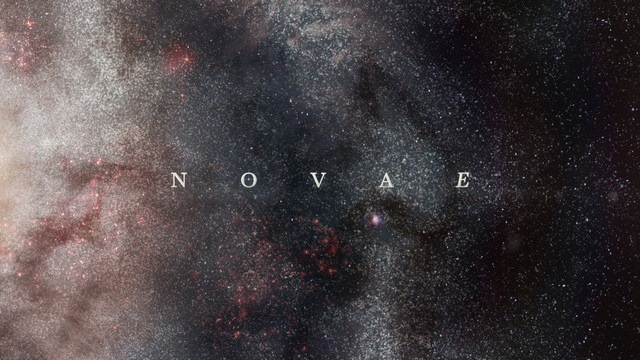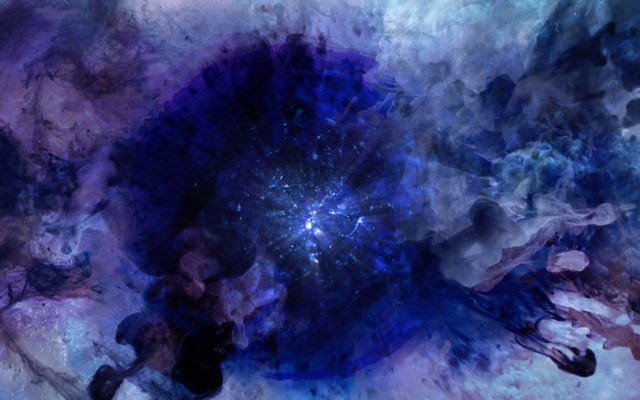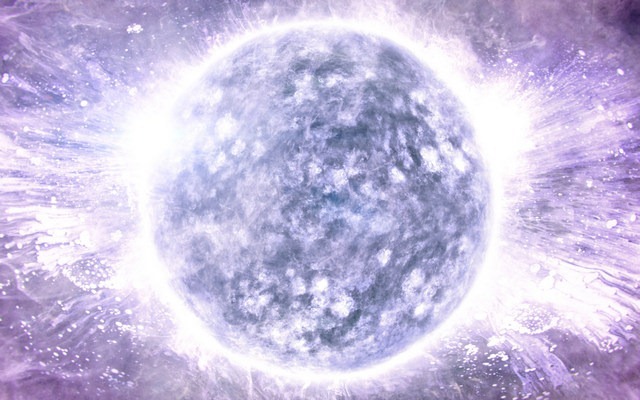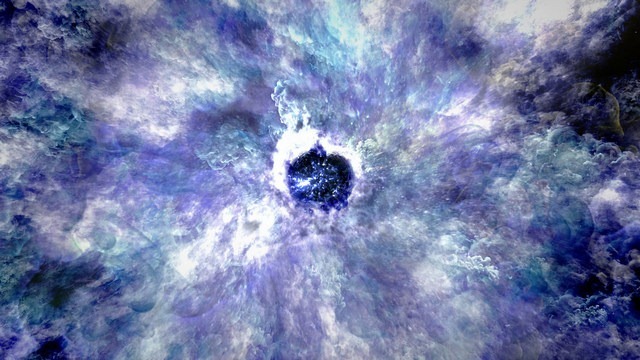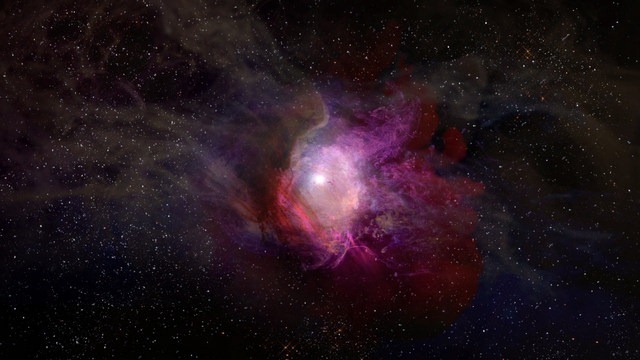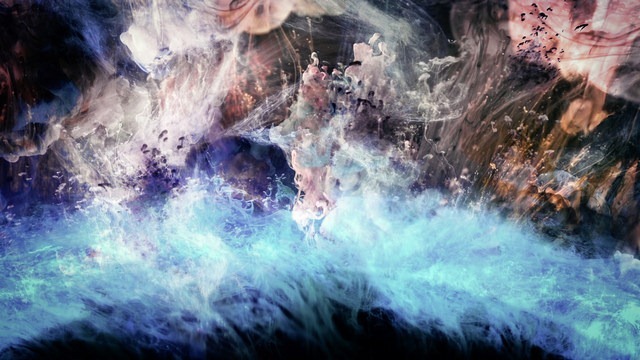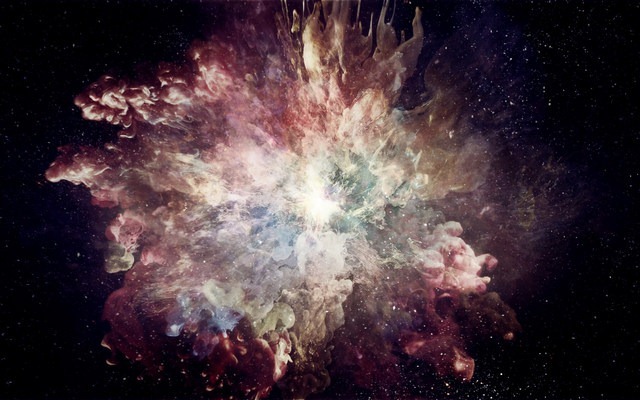 Supernovas are astronomical phenomena that occur when giant stars die, and they have been taking place in the universe since the billions of years. French self-taught videographer Thomas Vanz's incredible short film 'Novae' tries to recreate these spectacularly-violent, but beautiful cosmic events which sometimes ends up in the creation of black holes.
Astonishingly, Vanz made the short by capturing stunning visuals of blobs of colored inks dissipating in an aquarium filled with water. The shots were then later composited and post processed on the computer. He consciously avoided the use of CGI, as he felt that we all see far too much of it in popular cinema, and used natural processes instead of digital simulations. He also produced the epic soundtrack of the film, using sounds found in nature to artistically represent the explosive visuals on screen (though he acknowledges that one can't hear sounds in space).
Click here to continue reading the post.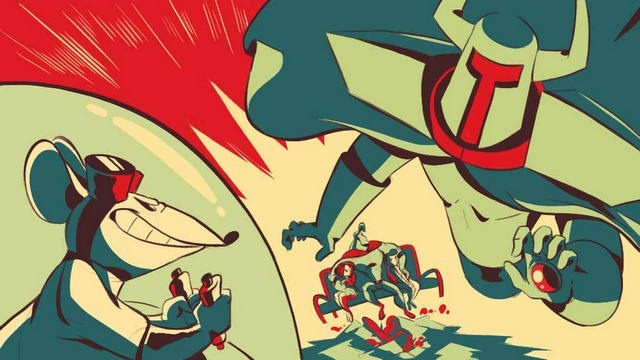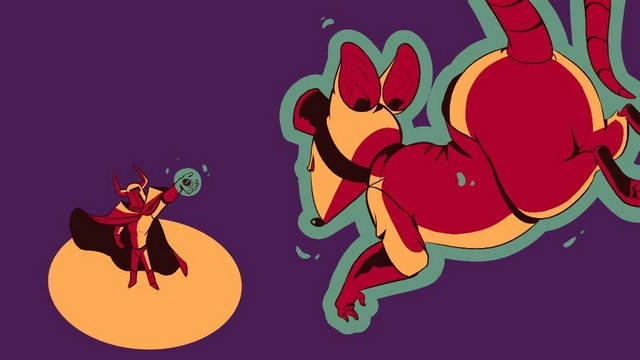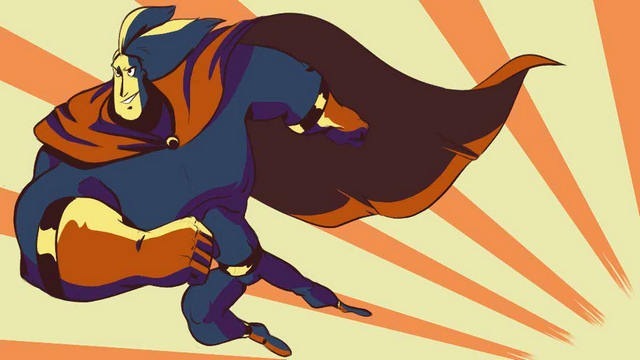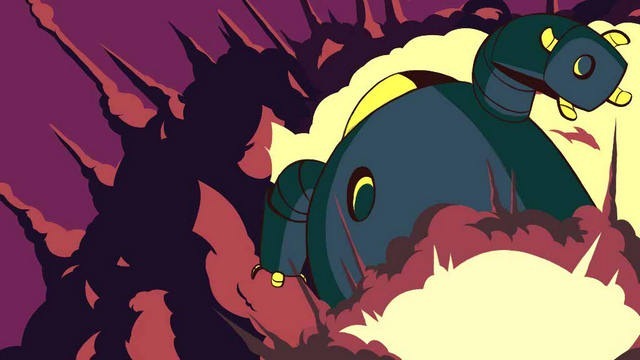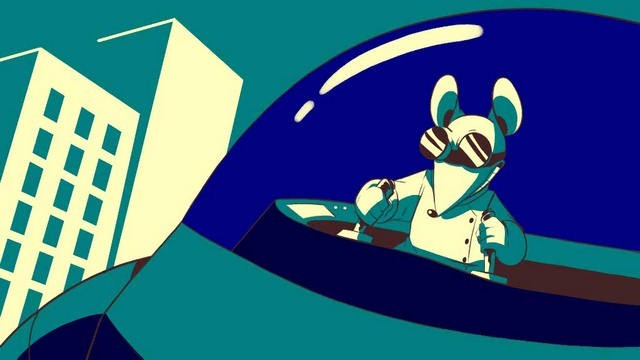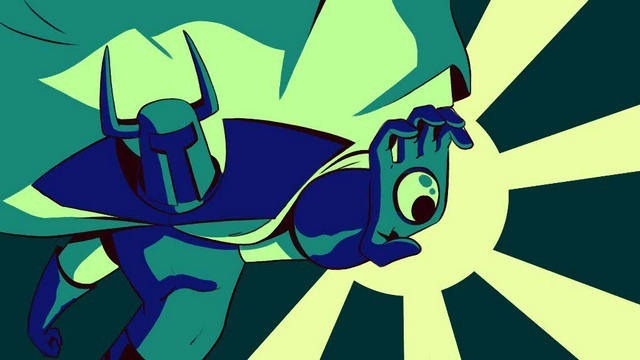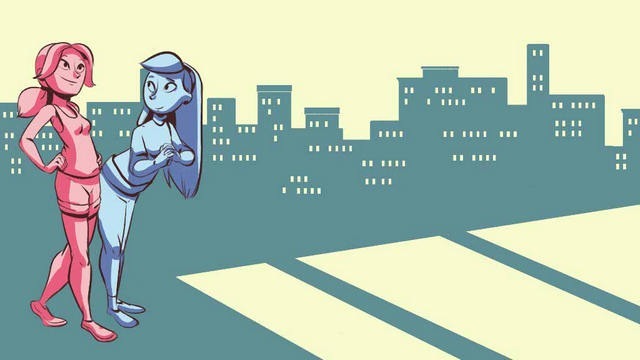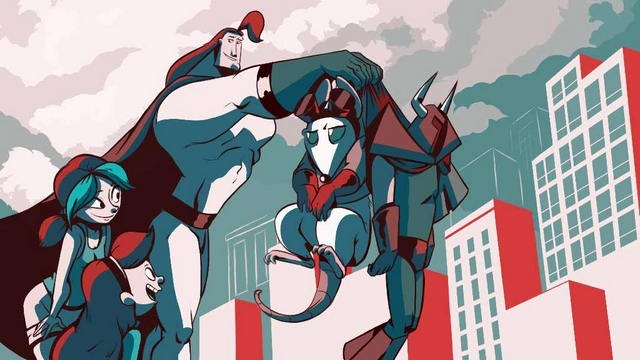 Elena Manetta, a 24 year old animator, shared some of the brilliant illustrations she made for the closing credits of her award winning animated film 'On Schedule'. Manetta says she took inspiration from the minimal color palettes used by Canadian illustrator and cartoonist Michael Cho to create her artwork.
The humorous short film, which she made for her 4th year thesis at The School of Visual Arts in New York, is about two super villains who accidentally chose to attack the same popular superhero at the same time.
Elena Manetta is currently working as a freelance animator in New York. You can visit her website and Tumblr to see more of her artworks and animation.
[via JazJaz Submissions]
The UK-based print house Vice Press will be at the Thought Bubble Comic Festival in Leeds, England, on the 5th to the 6th of November, 2016, where they will be releasing their latest art prints. British illustrator Raid71's Judge Anderson print from his official 2000 AD magazine series, and artist and Vice Press co-founder Matt Anderson's prints inspired by films like John Carpenter's They Live; Laika animation studio's Kubo and the Two Strings; and Star Trek Beyond will be on view at the festival.
All of the prints will be available at the Vice Press booth, table 11 and 12 in the ComiXology Marquee at the festival. The remaining prints will be made available online from 6pm UK time on the 7th of November 2016 at Vice Press.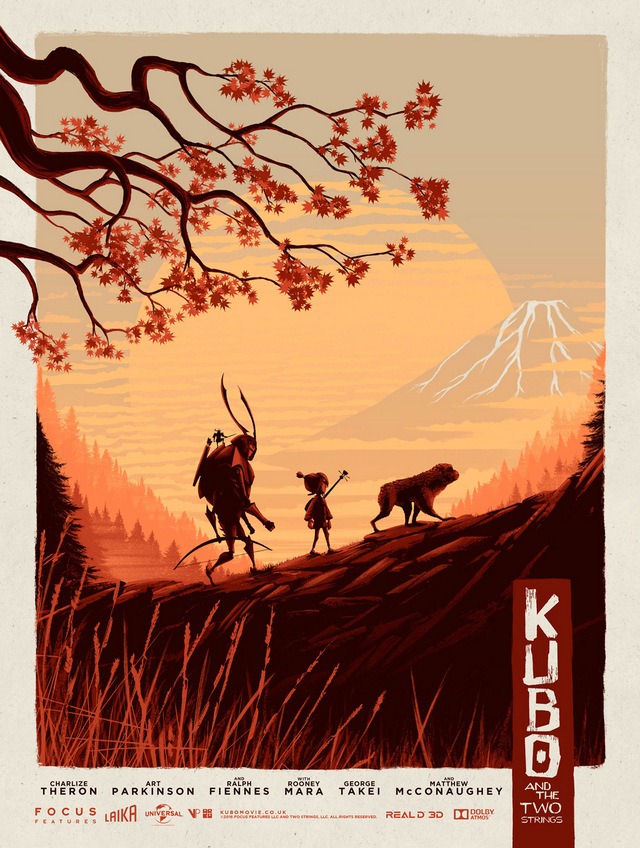 Kubo and the Two Strings by Matt Ferguson
Edition of 50
18" x 24" inch, 6 Colour Screen Print
Printed by Lady Lazarus on 100# French Madero Beach Paper
£40
---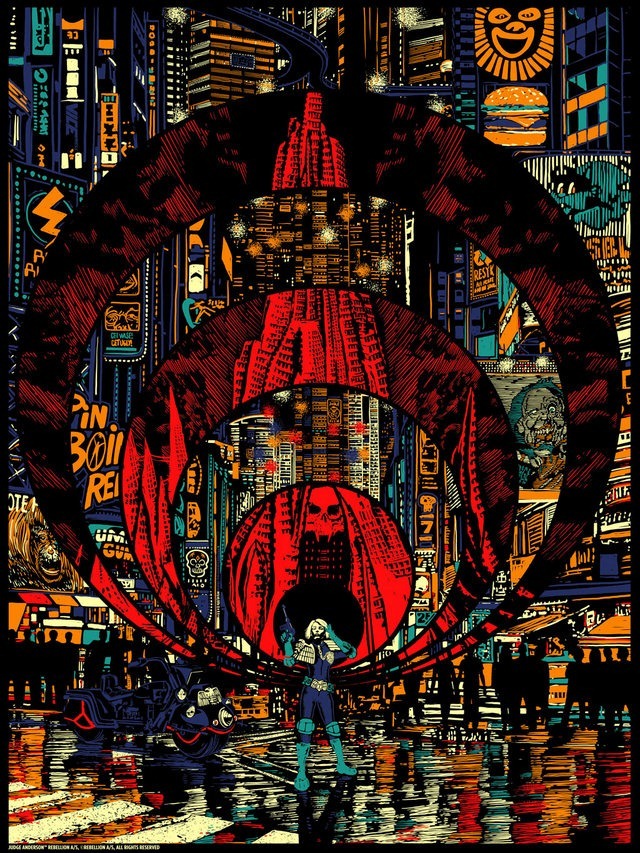 Anderson by Raid71
Edition of 75
18" x 24" inch, 5 Colour Screen Print
Printed by VGKids on Pop-Tone Banana Split paper
£30
---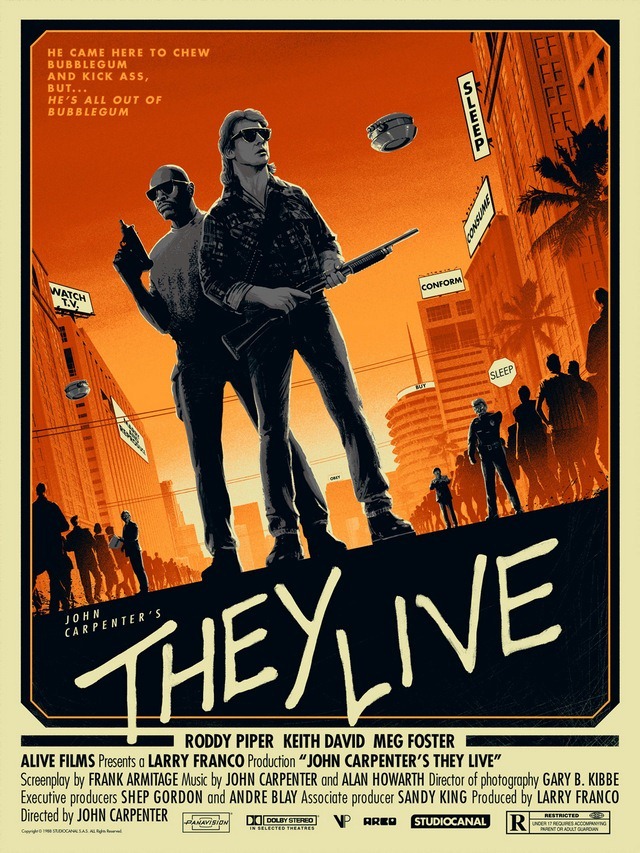 They Live by Matt Ferguson
Edition of 120
18" x 24" inch, 6 Colour Glow In The Dark Screen Print
Printed by Lady Lazarus on 100# French Cement Green
£30
---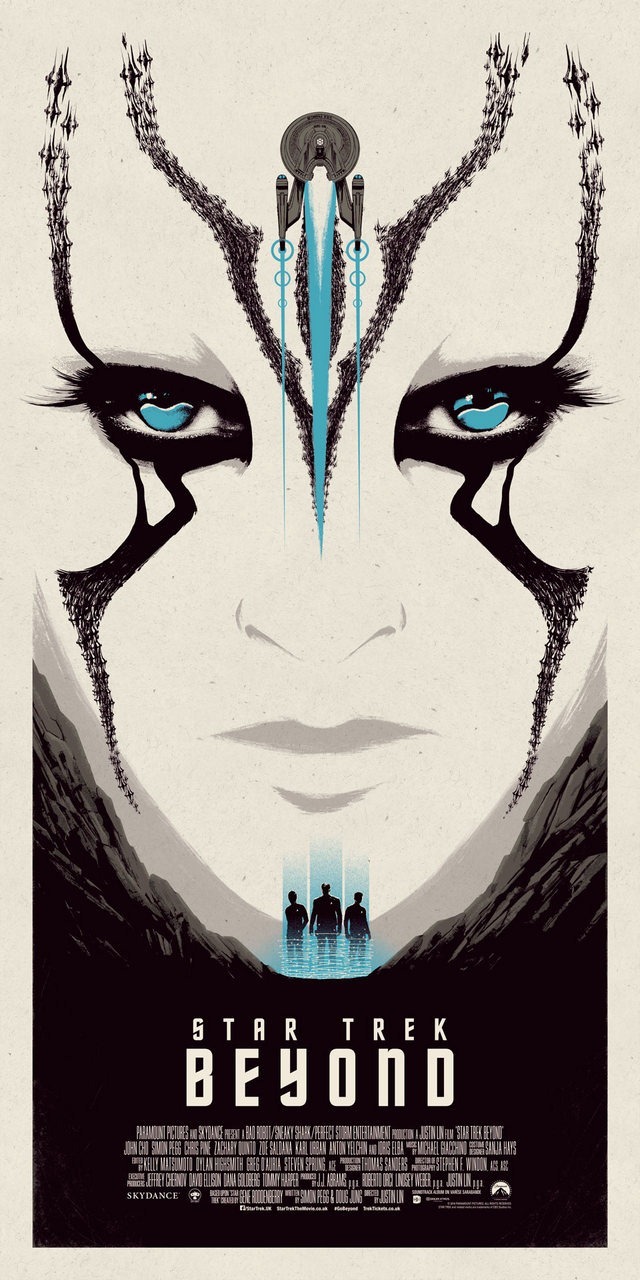 Star Trek Beyond by Matt Ferguson
3 different Colours, Each an Edition of 30
18" x 36" inch, 5 Colour Screen Print
Printed by Lady Lazarus on Speckletone Paper
Free with any print purchase, while stocks last
More variants after the jump. Continue reading 'Exciting New Art Prints Inspired by Pop Culture'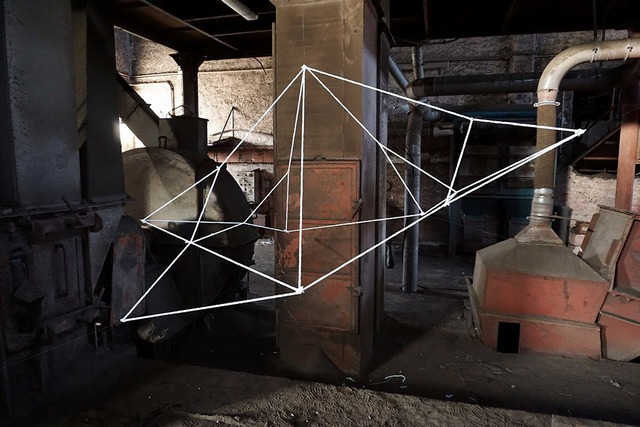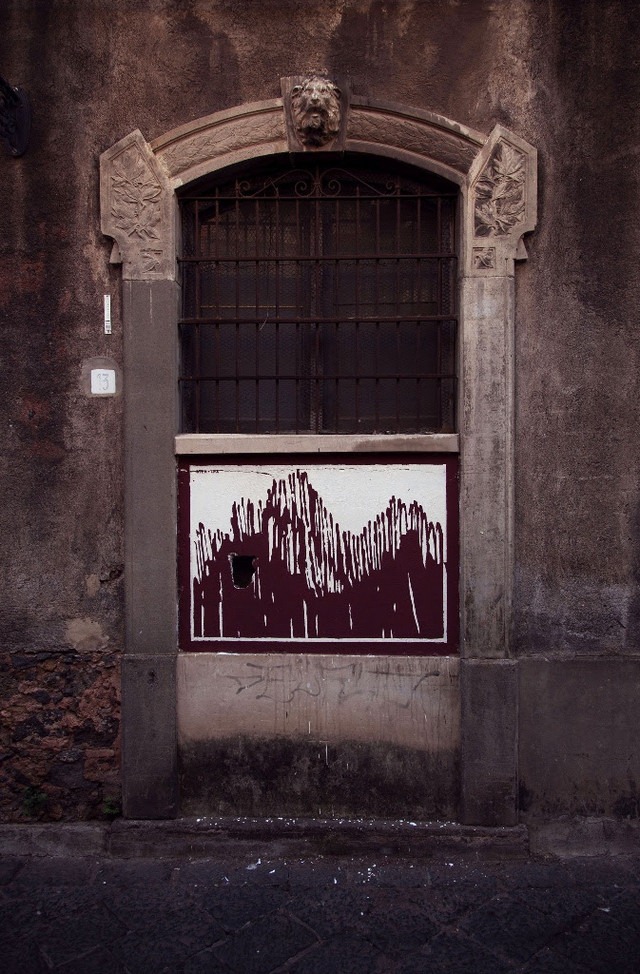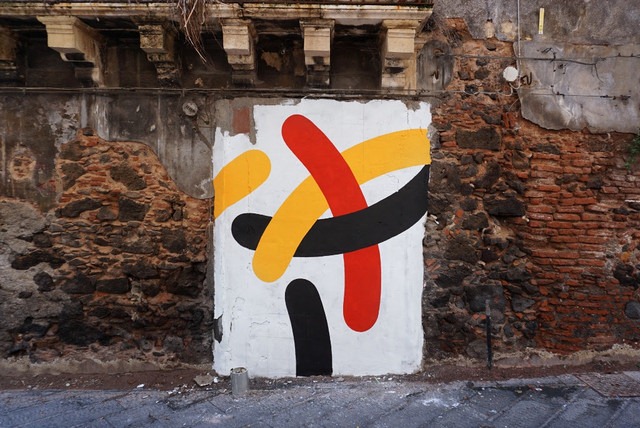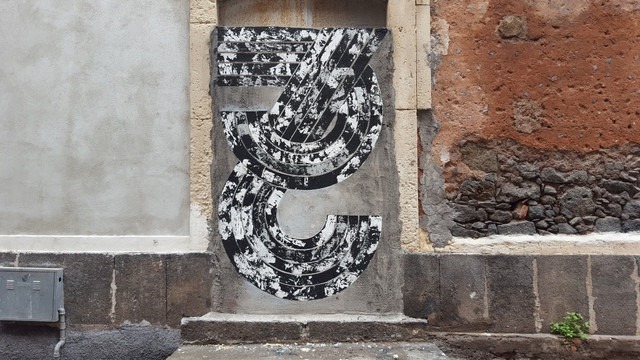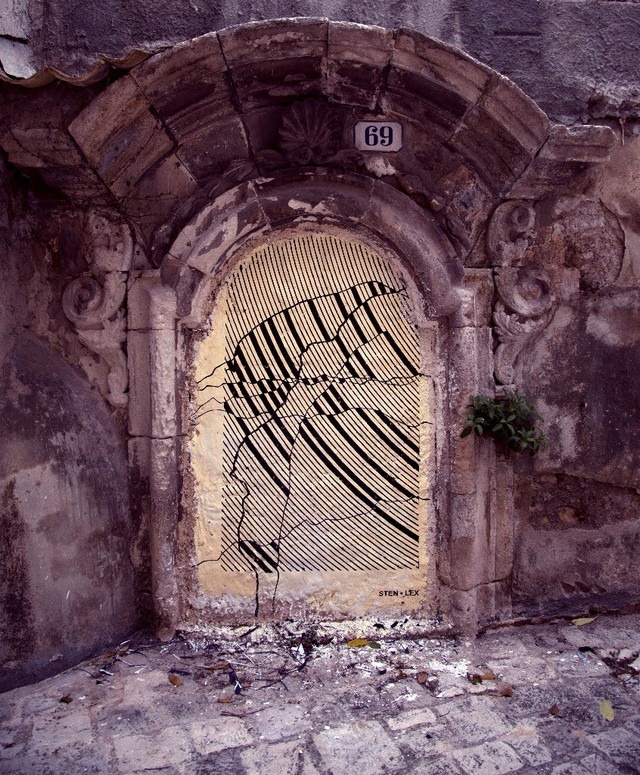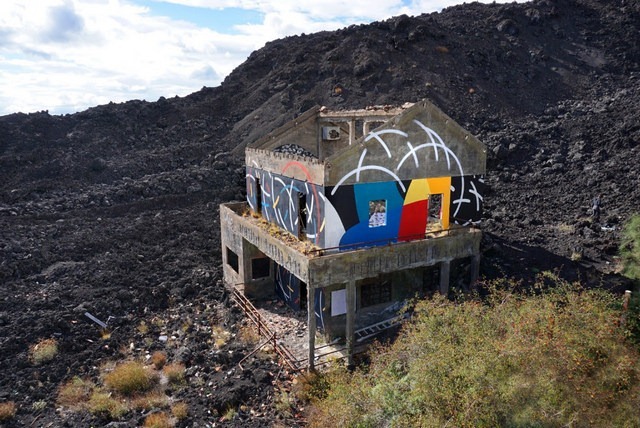 'Triscele' is an art project "created, curated and performed by" artists STEN LEX (previously on JazJaz), Martina Merlini and Moneyless. The word 'Triscele' is a motif representing three bent human legs (or three curved lines), and is known to be an ancient symbol of Sicily. The union of three diverse artistic styles of the artists led the group to choose the word as the name of the project.
Snip from the project website:
Triscele will be a journey of a group of artists looking for a connection with the Sicilian landscape and a contact with the time and history that nature holds and tells through its outlines. The artists will create graphic overlappings to recall the Sicilian landscape, blending past and present, an artist with the other in order to produce unique works as unique was the symbolism of the Triscele.
The group traveled through the island of Sicily for one month, and visited remote locations and crowded cities to create their works. Starting from the streets in the district of San Berillo, Catania, they moved to the rugged, volcanic landscape surrounding Mount Etna which formed a incongruous backdrop to their contemporary art. The second part of the project took them to the city of Ragusa where they continued to find abandoned locations for the project.
Link to the website.
Check out a few more select images from the project after the jump.
Continue reading "Triscele' is an Art Project Across Sicily by Italian Artists STEN LEX, Martina Merlini and Moneyless'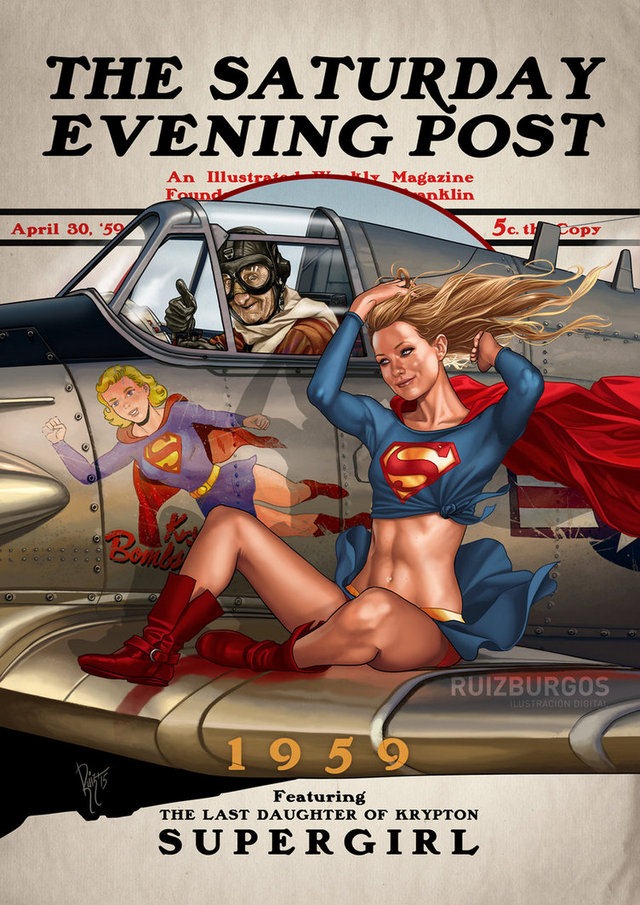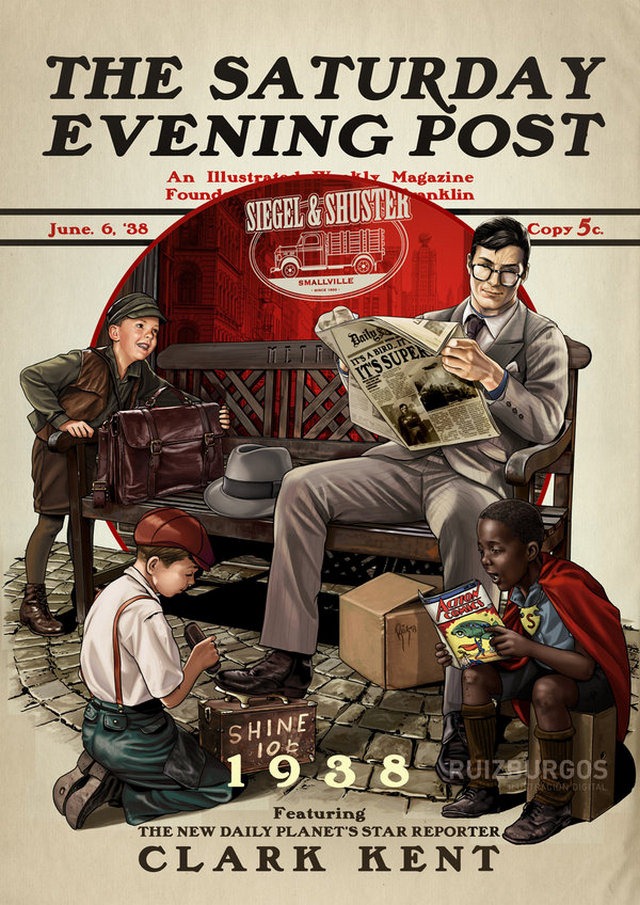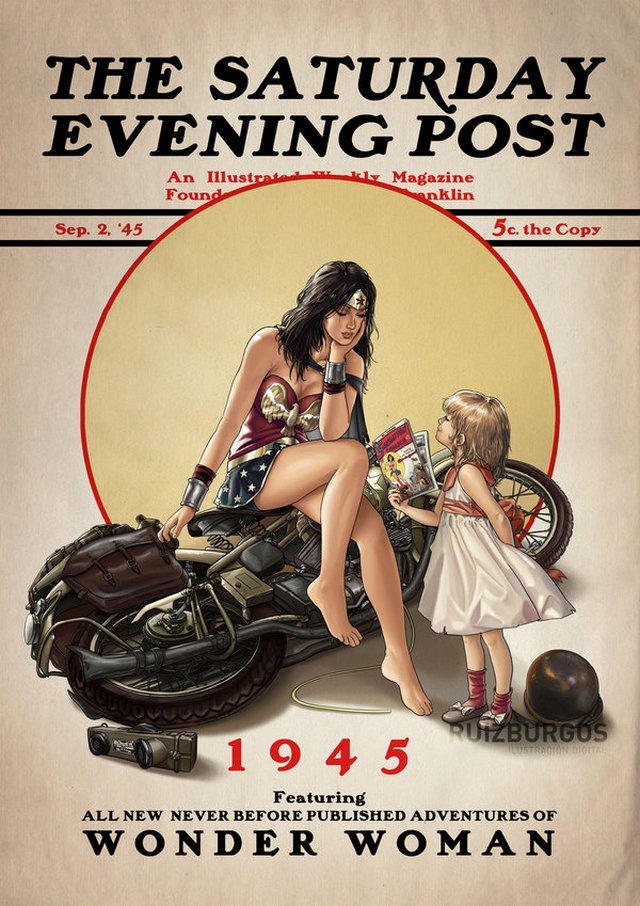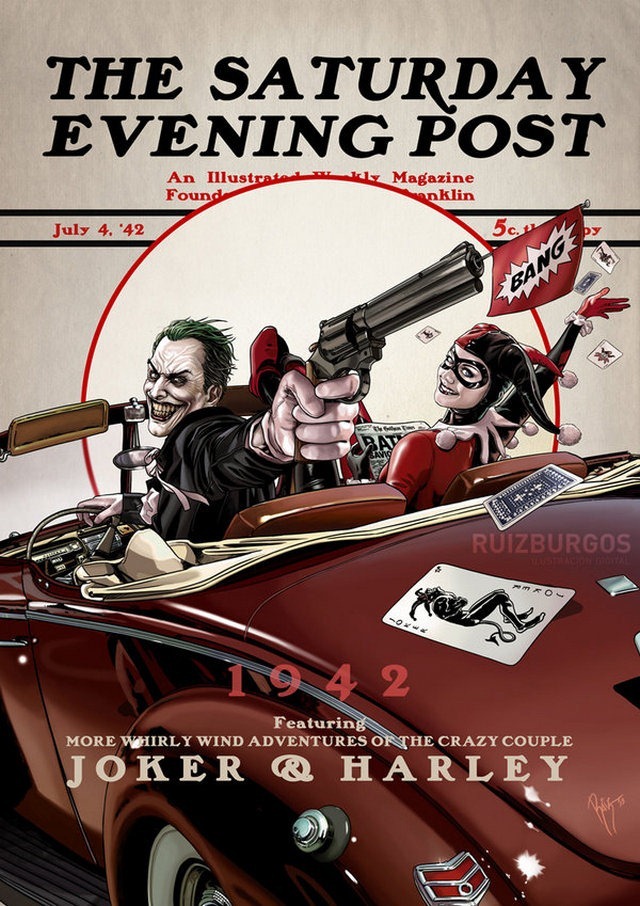 This is brilliant stuff!
Over on his DeviantArt gallery, Spanish artist Ruiz Burgos has been posting a series of superb illustrations of iconic DC comic book characters in the very recognizable style of Norman Rockwell's covers for The Saturday Evening Post.
[via Laughing Squid]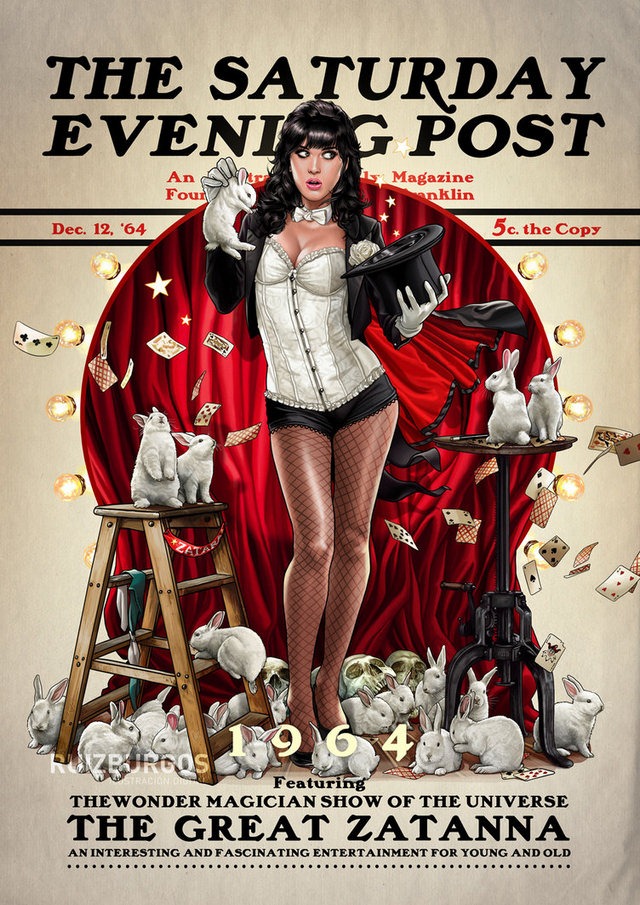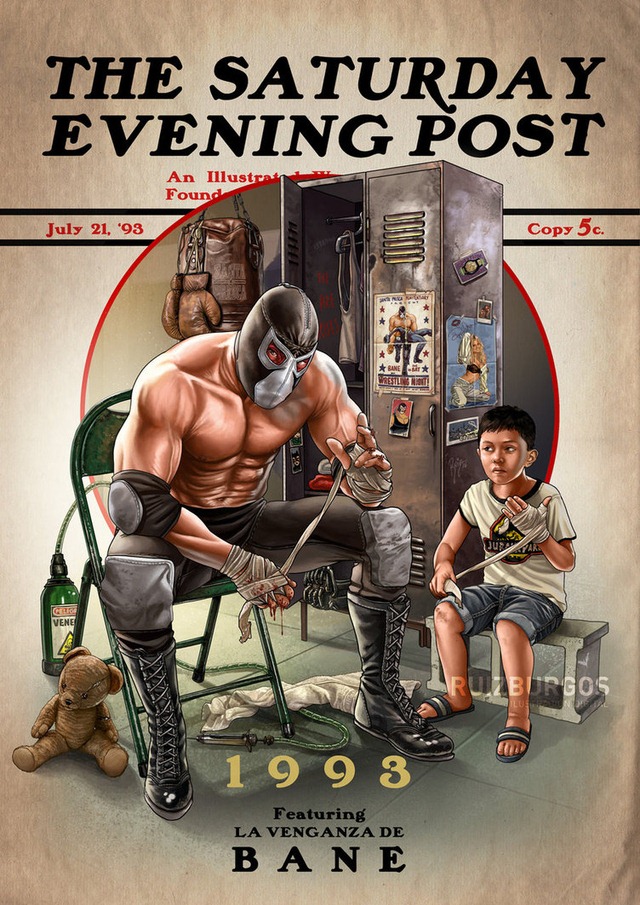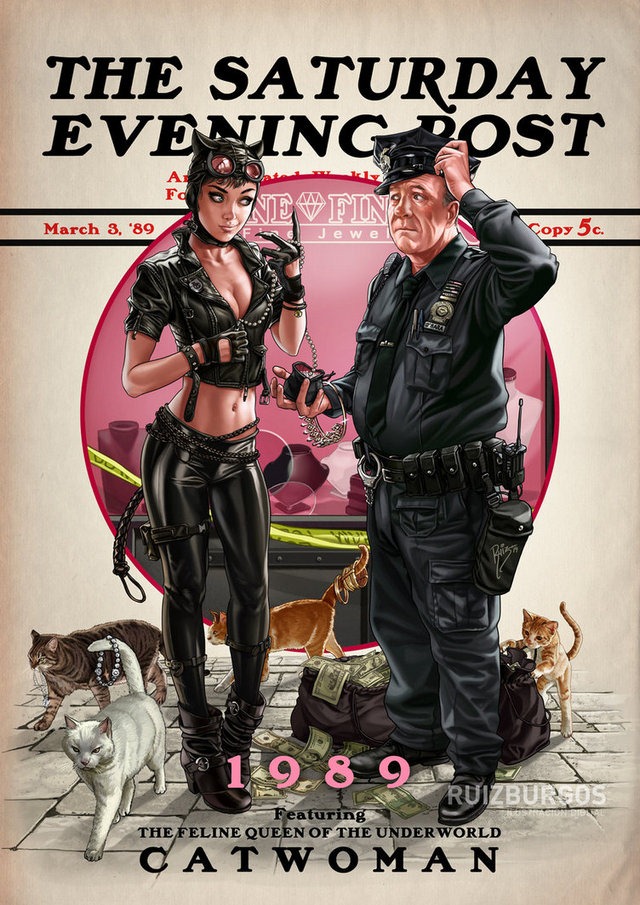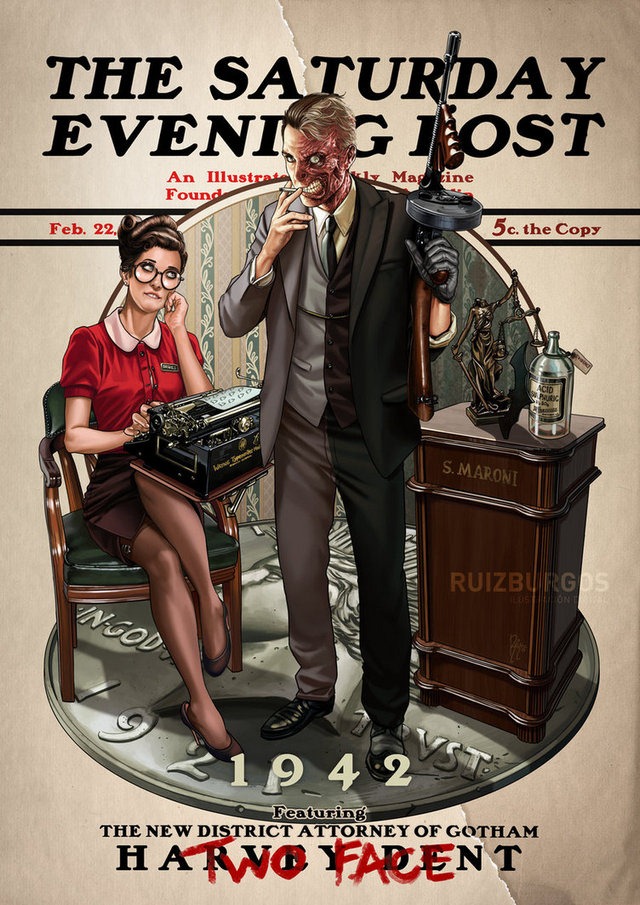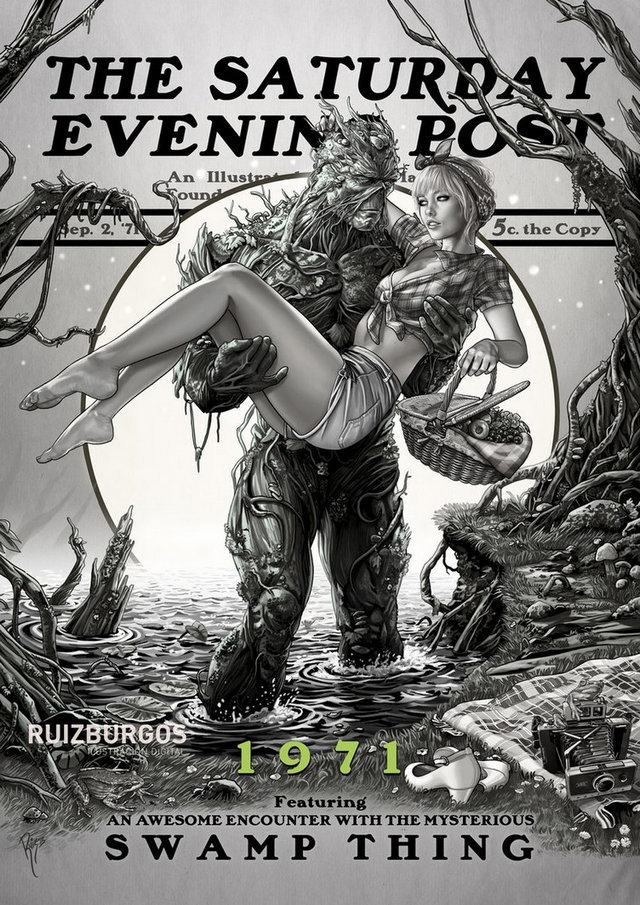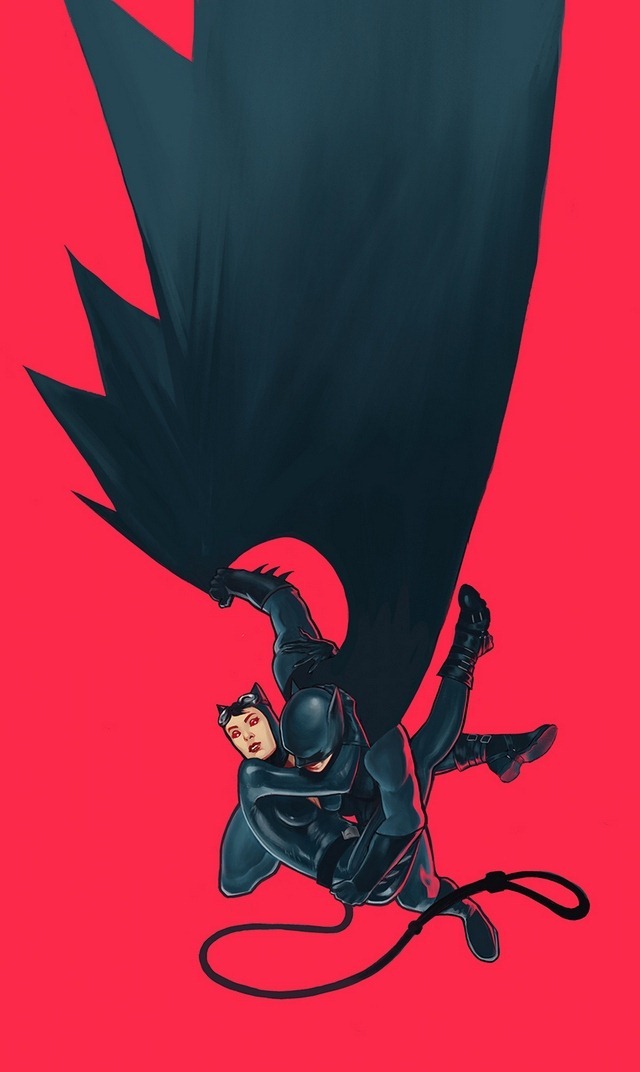 The chemistry between this troubled couple will never cease to fascinate me. Malaysian freelance illustrator Qissus's take on 'Batman and Catwoman' is available at his Society6 store as art prints.
You can visit the the artist's Tumblr, where he regularly posts his terrific illustrations.