Die IE, die!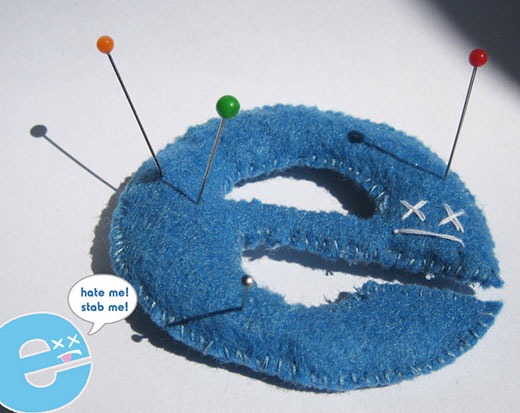 Internet Explorer Voodoo doll made by Chisa. DIY instructions here.
Behance user Katerina Orlikova makes her gorgeous kaleidoscopes using various typefaces.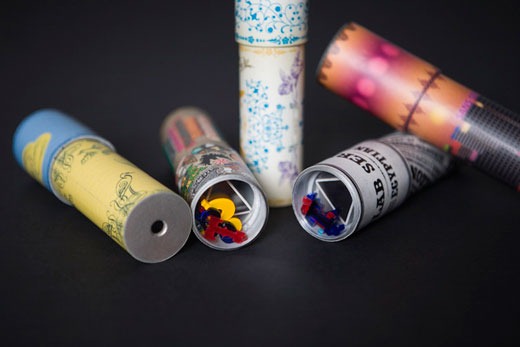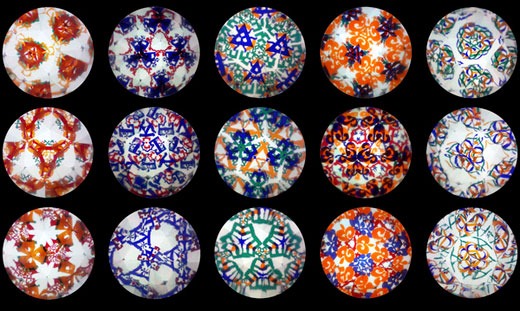 Visit her gallery to see more pictures.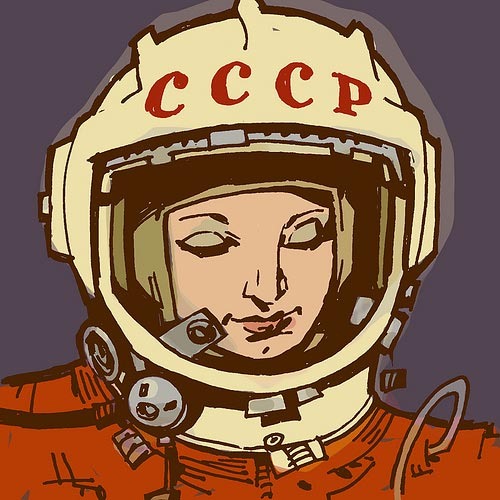 Sketches of female astronauts (and cosmonauts) drawn by artist Philip Bond.
I just fell in love with these retro-styled 'robot' lamps created by +Brauer, a sculptor and painter from France. He creates his lovely pieces using discarded industrial materials, in effect, breathing new life into them.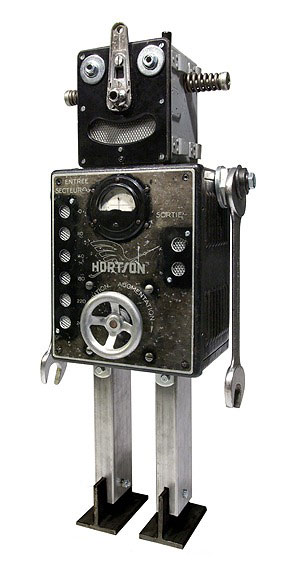 "In our modern world, where objects often have a single life, I aim at inventing a new existence for them by diverting them from their initial function. I particularly like the robust appearance of used steel and industrial materials. When I put them together, they start a new life as unique pieces of art, in which each component can tell its own story."

More pics after the jump.
Continue reading 'Retro Robots Made From Recycled Junk'
Visualizer Magazine is calling for artists and photographers to contribute artworks and photographs for their upcoming issue. The ezine will be released in both English as well as Turkish, at the end of the month of March, 2010.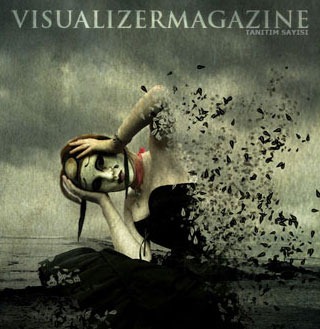 Visualizer Magazine which has a fresh new beginning with a promo issue on Jan 1, 2010 has already had great audience from all over the world.

You will be able to find amazing artworks from very talented designers in our promo issue that has a theme "Beginning of the End".

Now we are offering you an opportunity to be a part of our first issue. Our magazine will be both in English and Turkish, we are still working on our first issue with a great excitement.

How will you be a part of Visualizer Magazine' first issue?

– Photography, Graphic Design, Illustrations, Traditional Art and all other art related projects of yours can be shown in Visualizer Magazine.

– Deadline is March 10, 2010

– All following details should be taken care of;

* SIZES: 483×672 px (Portrait), 966×672 px (Landscape)

* FORMAT: Jpg

* CV: Name/Surname, Email address, Web page

* SUBMIT TO: [email protected]

* DEADLINE: March 10, 2010
You can download the promo issue here.
Folks, this is a great opportunity for you to share your artworks/photographs with the entire world.  Don't be shy. Give it a shot.
Some of the colorful, mesmerising creations of Norm Magnusson, a New York based artist. Magnusson paints and transforms organic and inorganic objects found in nature into pieces of art.
Snip from the artist's site:
We use nature how we see fit: we strive to bring order to it, we seek to explain it in a language that doesn't belong to it, we try to make it prettier, we try to make it better, we try to make it more profitable. Some efforts succeed, some don't.
Link.
This is one of Marc Sijan's hyperrealistic sculptures that were exhibited at the 2010 Coconut Grove Arts Festival, held in Miami, Florida.
Marc Sijan's Superrealistic sculptures are "homages to humanity's fascination with its own forms — a fascination which has compelled artists throughout the millennia to mirror life in virtually every medium." Sijan's figures are incredibly lifelike, sensuous and graceful. In fact, they are so lifelike, they seem always on the verge of movement, a mere instant away from action. The pores in the skin, the tiny hairs, and veins; even the bald spots, the blemishes, the individual shapes of the faces that make human beings so similar, yet so unique: These are the essence of what makes Marc Sijan's work so arresting.
More images from the exhibit.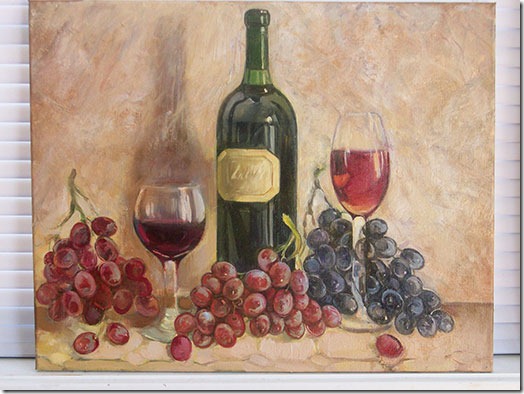 Theresa Kasun, an MFA graduate of the New York Academy of Art, is the artist behind these gorgeously-lush, still-life images. Her paintings invoke the memories of a long bygone era, but with a contemporary twist.
Continue reading 'The Beautiful Still-Life Art of Theresa Kasun'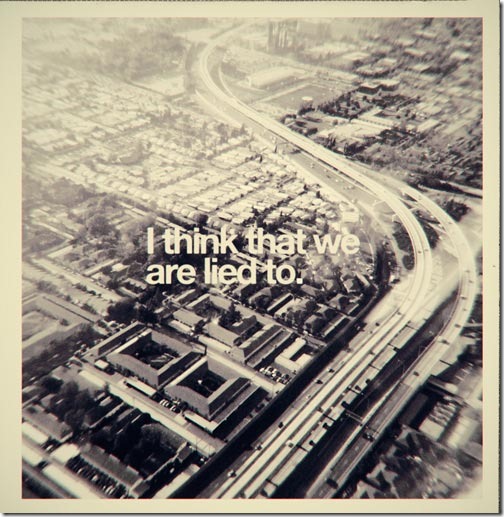 Every second, every day.
[Via MoreInterpretations on Flickr]
Warren has this to say about the intricately detailed and stunning art of Tom Betthauser, a soon to be graduate of the San Francisco Art Institute.
The particular point of view that Tom Betthauser employs in his recent drawings and paintings, known as isometric perspective, is an indispensible tool for architects and engineers. And his work so closely mimics architectural drawings that architects are asking for him. Borrowing from their visual repertoire, Betthauser's drawings propose a critical distance from which to observe a scene with scientifically objective neutrality. Isometric perspective aims to expose what's hidden inside. The "See Inside" children's book series, for example, takes both new and old buildings and literally breaks them apart into easily readable diagrams. However, the tenderness of the renderings coats his scientific observation with a layer of sentimentality. The drawings are his microscope and the architectural junk around us—the bay windows, roof tiles, diving boards, tents, Winnebagos, Toyotas, barbeques, lawn chairs and beer coolers—well, that is his butterfly collection.
Tom's vocabulary of source material draws on the vernacular architecture of the contemporary landscape. His practice involves driving around San Francisco's Sunset District, Daly City and Marin County in his Buick taking pictures of the precise ways that light falls on boring-as-hell buildings. It is not quite Edward Hopper's Anytown, USA, but might as well be. However, I am not content to write off his work as another nagging warning about suburbia's ills. It's ironic that in order to break apart space shuttles to show their interiors he had to show them in states of ruin. But NASA knows and we know that our space shuttles, cars, and electronic devices will soon become outdated, crash and die. The planned obsolescence is built in. It's part of the process of making way for the next generation. It's a memento mori, one of the oldest themes in art history.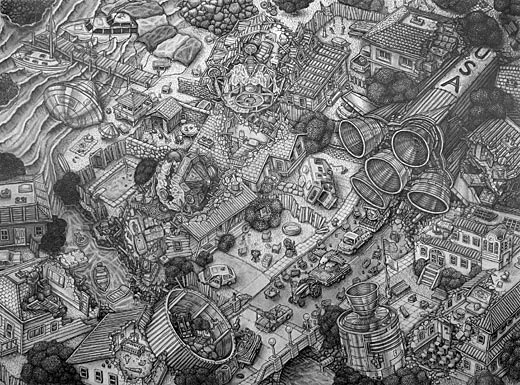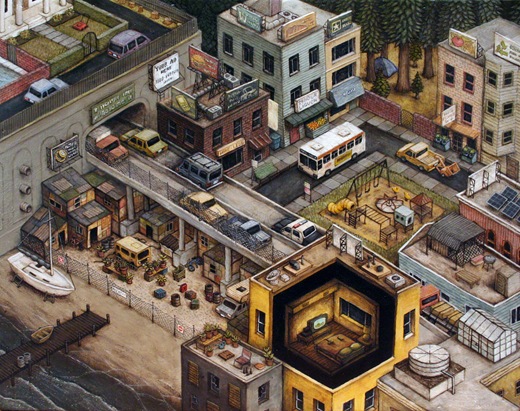 Tom Betthauser's works are currently being exhibited at the The Peanut Gallery (NSFW) in San Francisco.
(Thanks, Warren)