'YouTube Play' is a collaborative art project between the Guggenheim Museum and YouTube. They are seeking entries from artists and filmmakers, to discover the best creative video content from around the world."
The digital era is being embraced by the art world, and now YouTube users have the chance to have their work featured among the likes of Warhol, van Gogh and Picasso at one of the world's most renowned art establishments, the Guggenheim Museum. While the curatorial process can take years to result in Guggenheim exposure, winners of YouTube Play's project will be displayed at the Guggenheim in October this year.
The shortlisted entries will be evaluated by an international jury, comprising of expert art critics and celebrities from the worlds of art, design, film and video. The final 20 videos will go on simultaneous display on October 21, 2010, at the Guggenheim museums in New York, Berlin, Bilbao and Venice.
If you are a filmmaker, professional or otherwise, this is a wonderful opportunity for you to showcase your works to the world.
Please click on this link for more details. The last date for submissions is July 31, 2010.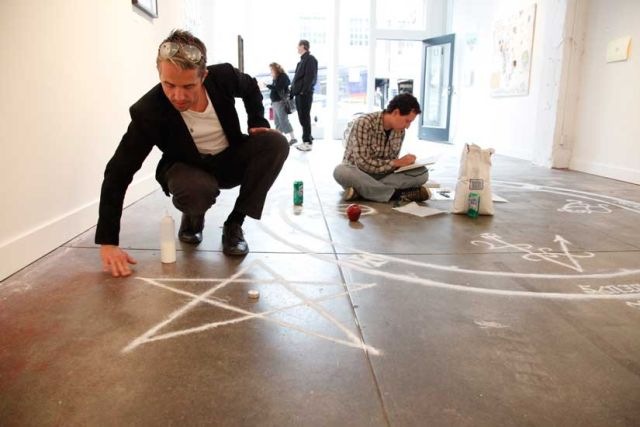 New York-based artist William Powhida has an exhibition of his works going on at the Platform Gallery in Seattle. Also on display is his Ars Magica portfolio, "a series of New York-centric prints about the artworld that double as talismans and hexes."
Powhida's work has been exhibited internationally, notably at Schroeder Romero in New York and London, Charlie James Gallery in Los Angeles, and Haines Gallery in San Francisco. Holland Cotter of the New York Times has described Powhida as an "art world vigilante, virtuoso draftsman, compulsive calligrapher, and fantasist autobiographer," and New York Magazine art critic Jerry Saltz called Powhida the second best thing to happen to New York in 2009.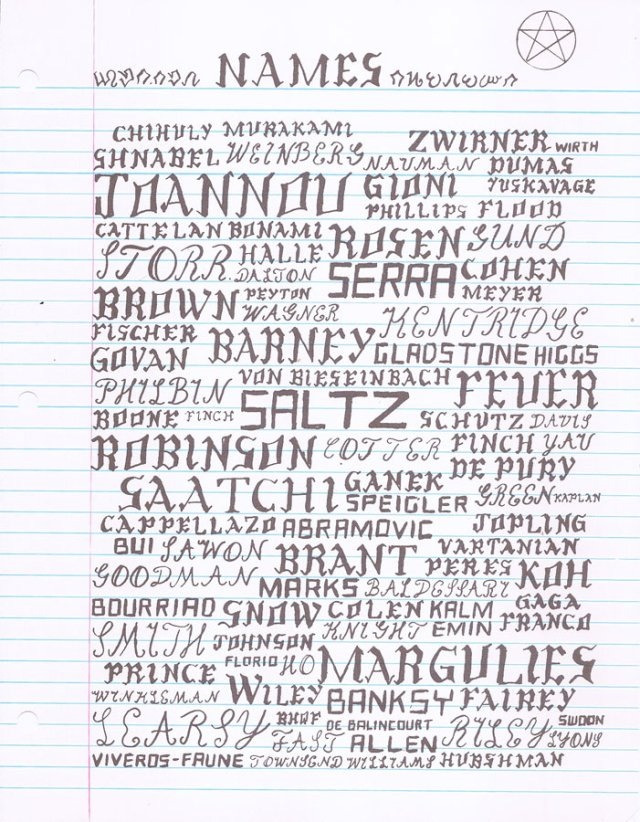 You can view the thirteen prints on the gallery website here.  The exhibition will be on till August 5, 2010.
More images after the jump.
Continue reading 'William Powhida's Artworld Sorcery'
Mike is really churning out some great art. This man is unstoppable!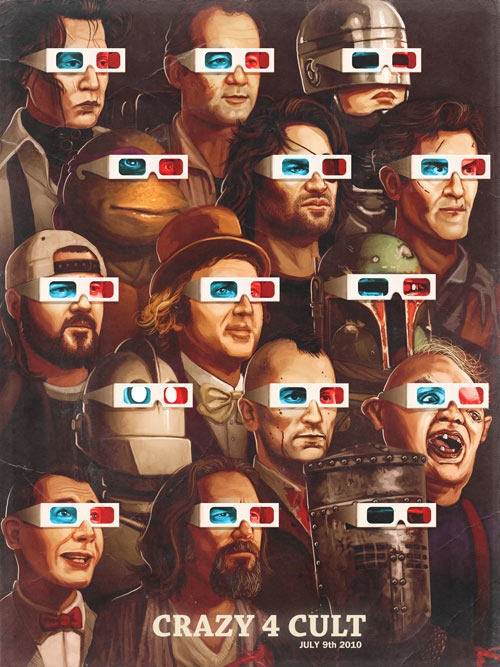 I got all but one right, on the first go. How about you?
Corey Richard Hall is a 22 year old artist, who lives in Pensacola, Florida. He sent me a link to his Tumblr blog, which features some of his paintings.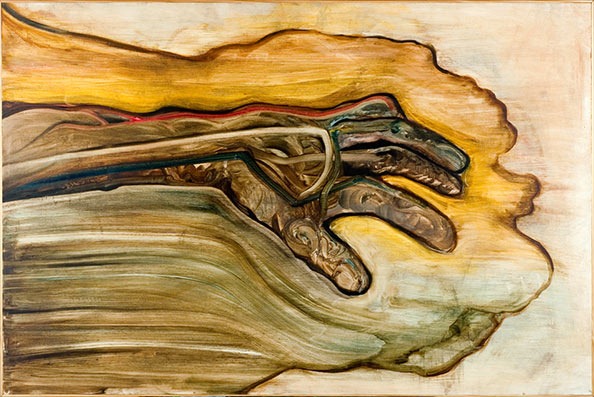 Corey's abstract paintings draw us inside them, providing us a window into his inner thought process. He counts among his influences the works of Rothko, Diebenkorn, and Hockney.
Through painting, I quickly attempt to explain an awakened concept that if not transferred to surface, could quite possibly exit my conscious thought process without ever fully being discovered and/or analyzed.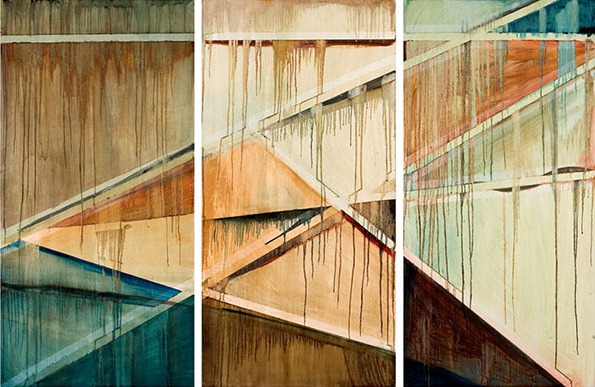 Corey will be soon be attending the prestigious School of the Art Institute of Chicago. With his obvious talent, I have no doubt in my mind that he will become a great artist in the near future.
You can visit his blog to see more of his art.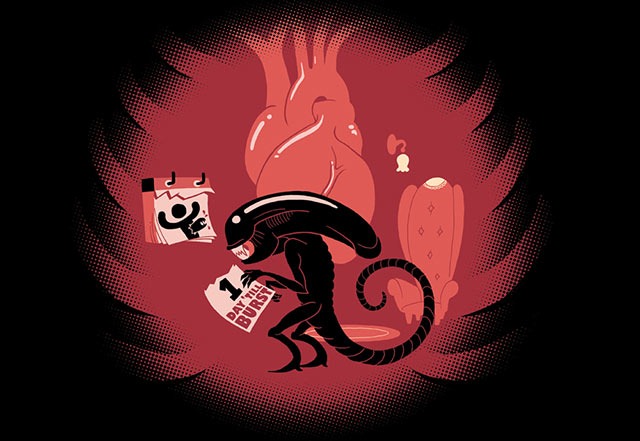 Awwww, ain't that cute. Little Xeno can't wait to celebrate her 'Burstday' outside.
Burst Day t-shirt on sale at Splitreason.
[Hat tip to Popped Culture]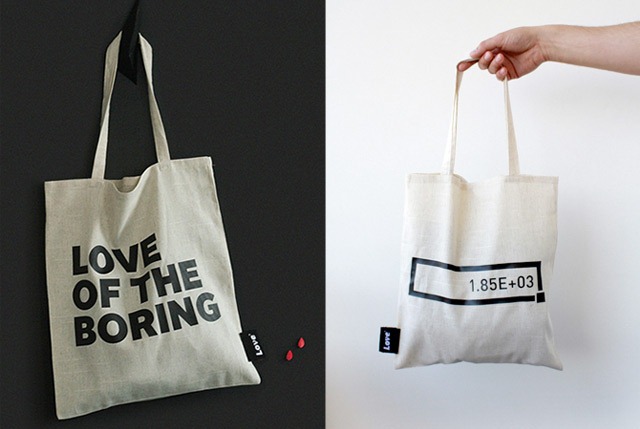 Love, an Italian design agency,  produced these limited edition series of prints for their 'Love Of The Boring' art project.
The prints make a satirical statement on how we tend to fetishize ordinary objects, especially when they are tagged with the 'minimalist design' label.
Snip from the site:
Pop artists proved (to) us that if you reproduce common tin can in XXL dimensions it becomes a craved piece of art. The magnification of boring things and their printing on a shopping bag elevates them from faceless bolt to a minimal design object. In other words – from boring to lovely boring.
Link.
Doodles, graffiti art and other wildly imaginative artworks shared by MarianoNERD, an artist based in Argentina.
More images after the jump. Continue reading 'The Wonderfully Bizarre Art of MarianoNERD'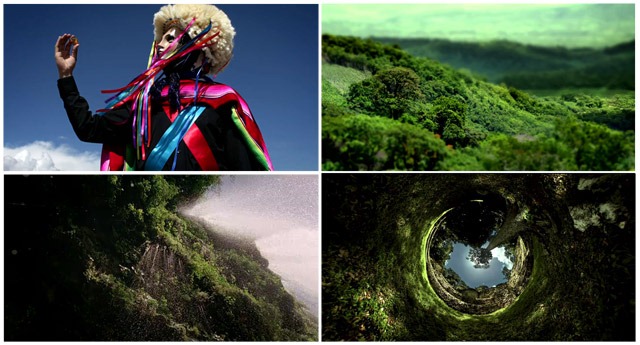 This music video was made for Sak Tzevul (lightning), a Mexican progressive rock band. The surreal visuals were shot in Chiapas, the southernmost state of Mexico. The state, though blessed with great natural beauty, is rapidly being devastated by large scale deforestation and insurgency.
The moving images were projected during the band's live performance, at a show organized by the government of the state of Chiapas.
Frank Beltrán, who put together the entire film, derived inspiration from the mindboggling visual techniques used by Flickr user Sebastian Perez Duarte.
You can watch the video after the jump.
Continue reading 'Chiapas Sak Tzevul – Spellbinding Music Video From Mexico'
Artist and photographer Jon Cain sent over these intricately detailed sketches and drawings.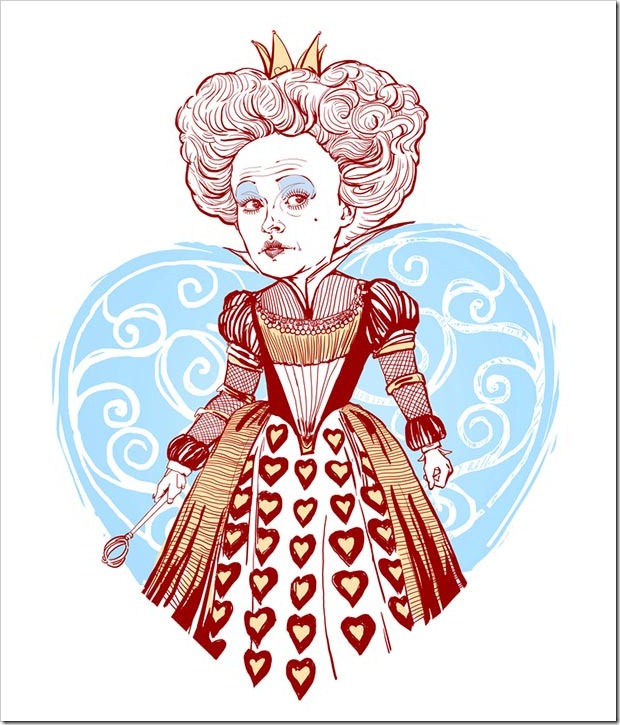 More sketches after the jump. Continue reading 'Jon Cain's Sketches and Illustrations'
Step one: Get a juvenile T-Rex
Step Two: Show it who's the boss
Step Three: Uh, um…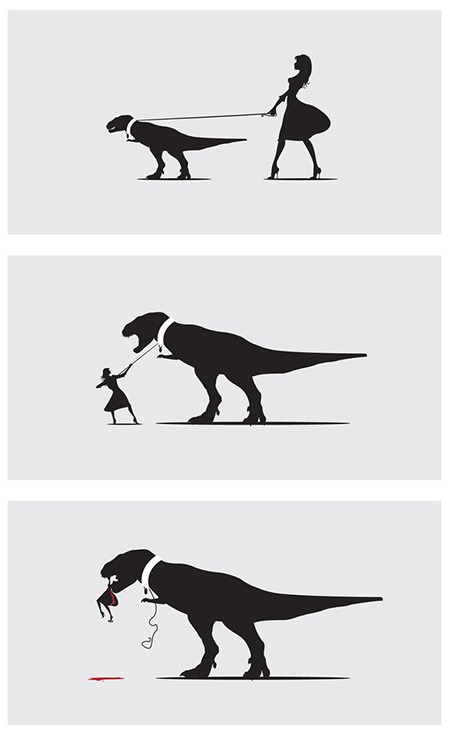 By deviantArt user *zoiks81