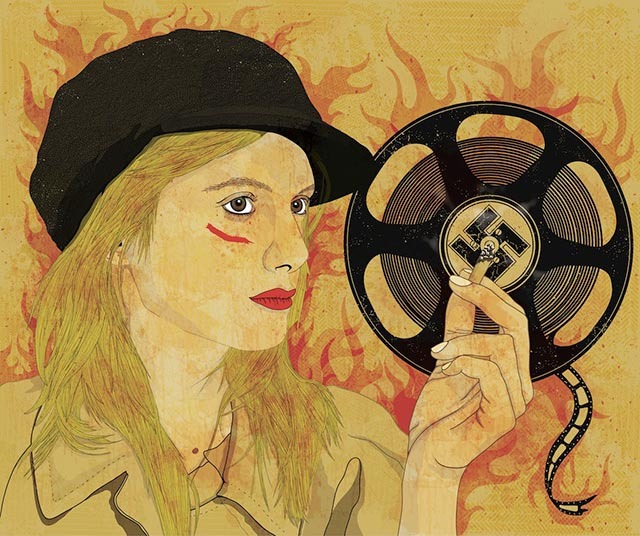 Check out some more lovely artworks from Spoke Art's upcoming 'Quentin vs. Coen' art show. The show, a tribute to the films of Quentin Tarantino and the Coen Brothers, will open on the 7th of April, 2010, at the Bold Hype Gallery in NYC.
Visit the Spoke Art blog for more details.
More images after the jump.
Continue reading 'New Images From the 'Quentin vs. Coen' Art Show'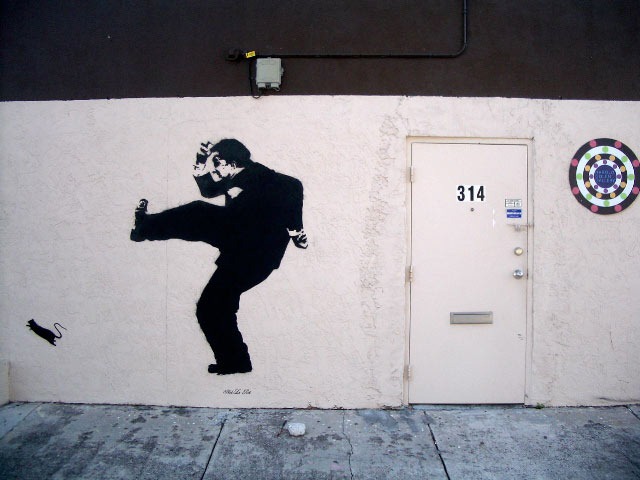 HUGO BOSS, in association with legendary graffiti artist Blek Le Rat, have launched a stencil art completion at hugocreate.com, an online arts platform. Blek Le Rat has been described as "an artist who did what Banksy did, 20 years before Banksy did it."
They are asking for people to create a work of art inspired by the city of Berlin, and the spirit of HUGO. Blek Le Rat will help in choosing the 5 winners, who will be flown to Berlin for a live art session with the artist himself. Blek will also paint his own specially commissioned stencil at the event, and the winners will join him in painting their pieces of art.
Details of the competition:
Due Date: The deadline for entries is 30 April 2011

Winner announcement: 16 May 2011

Awards:

• Five winners will be selected by the HUGO Create judges and Blek Le Rat, and each will receive $500 cash.

• The winners will be flown to Berlin to join a creative session with legendary urban artists.

• Prize includes flights to Berlin, and two night's accommodation in a hotel in the city.
Visit the competition page on the site for more details.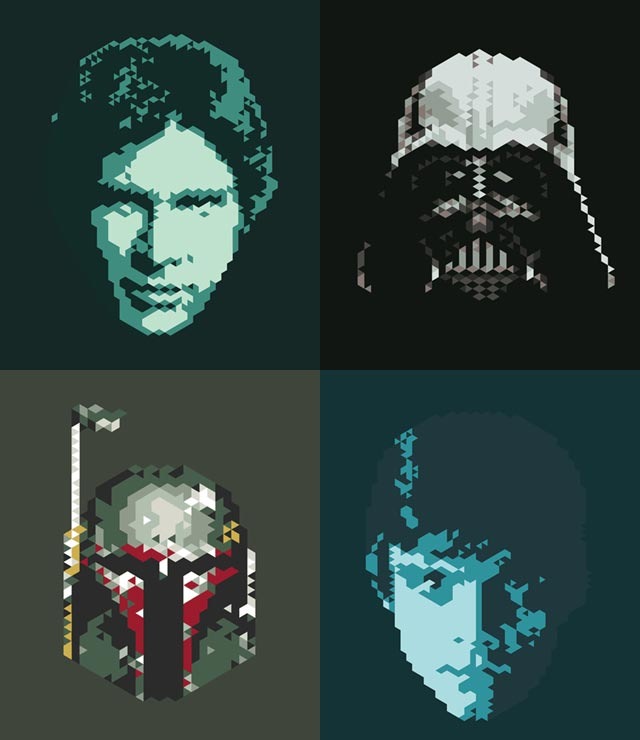 Han Solo, Darth Vader, Boba Fett and Luke Skywalker, by artist El Ducko. The illustrations are part of his terrific Star Wars Pixel Art Series.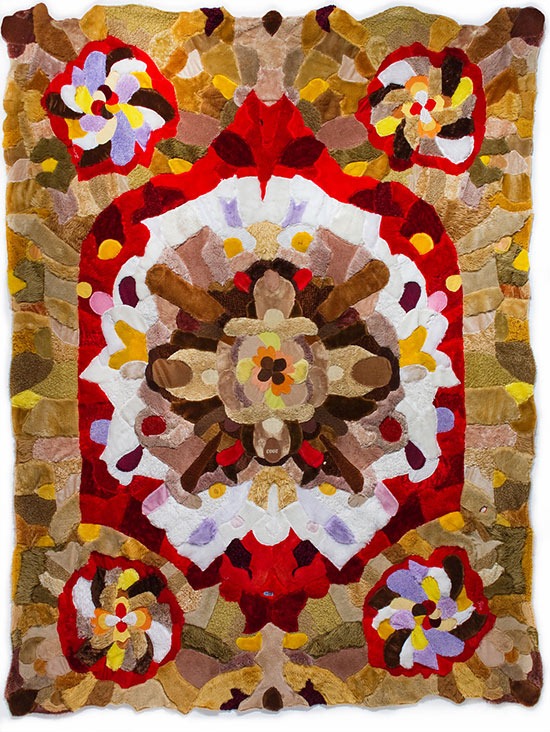 Gorgeous and cozy looking, these hand-sewn rugs were made from recycled teddy bear skins by artist Agustina Woodgate.
[via I'm Revolting]
An artwork by Yau Hoong Tang, a very talented artist and freelance designer from Kuala Lumpur, Malaysia.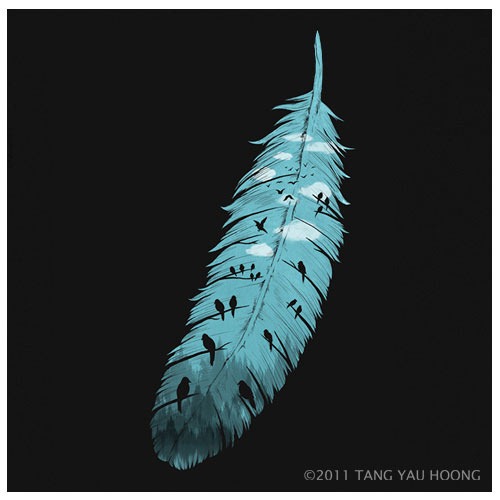 Image: Feather of Life
Visit his photostream on Flickr to see more amazing stuff. Here are some of my favorites: 1) Sky Aperture, 2) Erotic Literature, 3) Sound of Nature: Piano, 4) Brain vs. Brawn, 5) Paperclip and Paperbird.
I always felt that Cyclops was the whiny baby of the gang…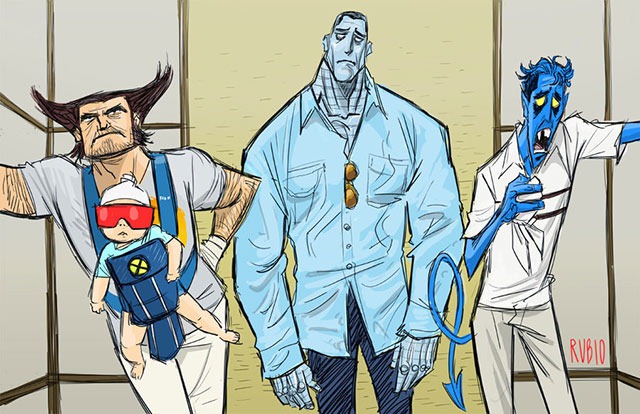 Wolverine, Colossus and Nightcrawler as the dazed and confused dudes from The Hangover movie.
An illustration by deviantART user *barrypresh.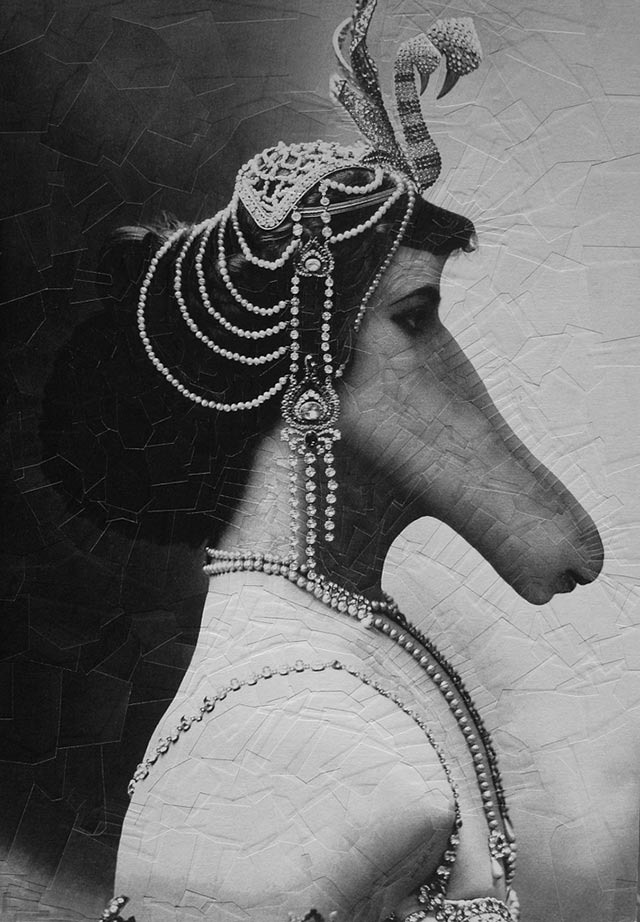 Mehdi writes, "Hi, just thought i would show you this link to the work of Lola Dupre, i have been checking her site for a few years and she has an amazing collection of paper and scissors photomontage, lots of themes and looks.. thought you might like it.."
Scottish artist Lola Dupré is a master manipulator of form and paper. Using scissors, glue and a whole lot of patience, Lola painstakingly works her way through copies of famous photographs and paintings, for hours together. The results are sometimes humorous, sometimes terrifying, but always phenomenal.
Link to her official site (some images are slightly NSFW).
There are more images after the jump.
Continue reading 'Lola Dupré's Sensational Paper Art'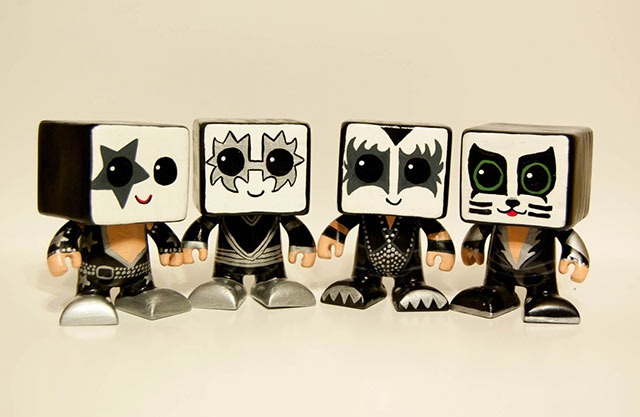 These adorable 'Heartbot' figurines come in a set of four, but individual characters can be custom ordered.
Snip from the product description:
Stands at 4 inches tall. Has movable arms to hold things! Coated in a protective gloss for shine and scratch protection.
Available at Masked Rabbit Craft's Etsy store.