The My First Dictionary blog is a modern-day take on Ambrose Bierce's "The Devil's Dictionary."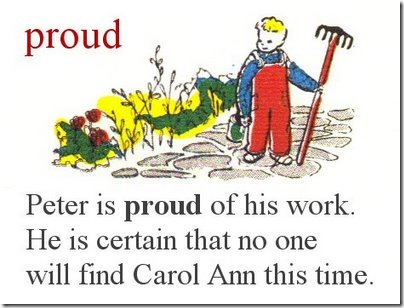 The combination of seemingly innocent illustrations with some wicked humor makes this blog a must-visit.
Series of WTF illustrations from an ad campaign for Tzabar ticket services.
Britney? OK. But why poor Paul?
Distasteful, but great illustrations, no doubt.
[via Advertising/Design Goodness]
More steampunk madness. These are probably the coolest wall switch plates I've ever laid my eyes upon.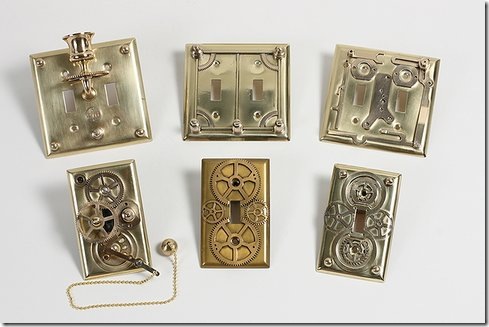 The fabrication process involves soldering recycled brass parts on to brass switch plates, then running a blow torch over the assembled pieces, and finally, aging them by using ammonia.
The folks who made this stuff, have graciously posted the detailed and dirty DIY instructions here.
I found this great site showcasing pulp magazine covers illustrated by Frank R. Paul, the "Father of Modern SF illustration."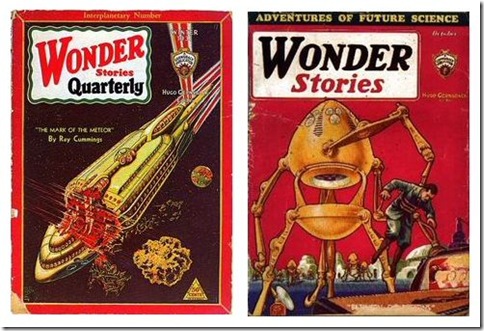 Frank R. Paul's seminal works have influenced sci-fi greats like Arthur C. Clarke, Forrest J Ackerman and many others over the years.
Link.
Exquisite, delicate, and with enormous eyes that speak volumes with their sadness. Just as we would always imagine Frankenstein's bride to be.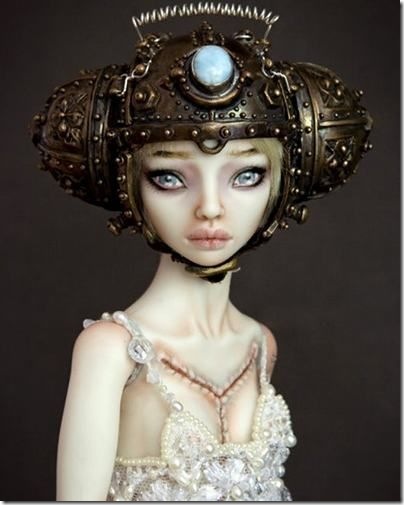 The Bride of Frankenstein is a porcelain doll created by the super-talented (and oh-so-pretty) Marina Bychkova, a graduate of the Emily Carr Institute of Art and Design in Canada.
Marina seemingly draws upon imagery from her rich Russian heritage, and combines it with elements of steampunk to create this masterpiece.
Snip from her site:
Creating a visual narrative is the most intriguing way of articulating my ideas and a doll is a perfect medium because of its potential for such visual story. My strong tendency for escapism has made the make belief narrative of fairy tales very appealing as a context for my dolls. What interests me most about fairy tales is the implicit and often explicit violence that lies just beneath the surface of the magic.
Visit her site, The Enchanted Doll (slightly NSFW), to see her other creations. I also found a gallery on Flickr (NSFW) with photographs of her dolls.
[via the ever-interesting Frankenstenia blog]
Weird (but quaint) set of 30 illustrations showing some hot, intense and sticky encounters between humans and electricity.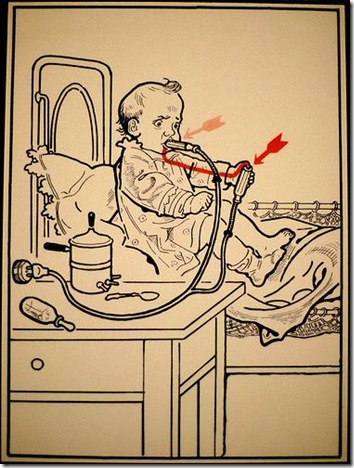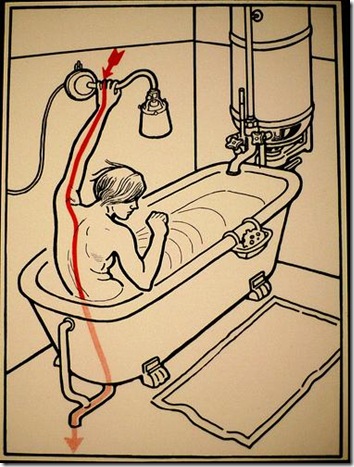 The pictures were scanned by Bre Pettis from an old German electrical safety manual.
The Revolution is dead. Long live the Revolution.
Radicalgraphics.org is a site dedicated to collecting and providing anarchist and anti-establishment images to activists, revolutionaries, and other individuals.
The images have been categorized under various topics like Nazism, Consumerism, Feminism, Animal Liberation, etc.
Even if you are not – like most people -  a closet socialist at heart, you will find the images on the site to be quite interesting.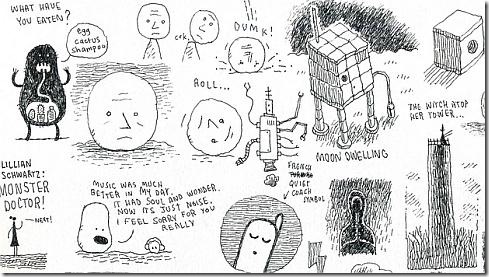 Just a small gallery of terrific sketches done by illustrator Tom Gauld.
Also check out his other sketches: Twenty-six Terrors, Life in the Future, What to Worship? and Psychiatric Action Stories.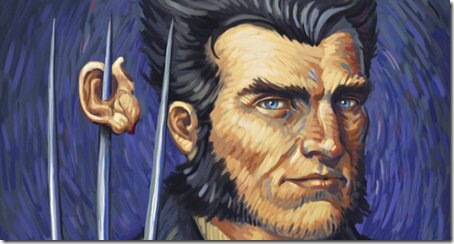 Wolverine, one of the most popular characters in the Marvel Universe, made his first ever appearance in The Incredible Hulk (#180) in 1974.
To commemorate Wolverine's 35th anniversary,  Marvel has proclaimed April to be the Wolverine Art Appreciation Month. The comics giant will release titles with covers that showcase the "world's most dangerous mutant" in the artistic styles of various masters like Van Gogh, Picasso and Dali.
You can preview the covers in this gallery.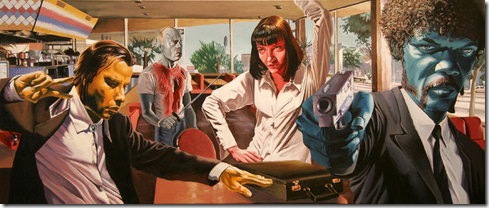 Artist Justin Reed's movie illustrations have always managed to perfectly capture the essence of a movie and its characters. 
After he was invited to participate in the 'Sketch It Out' gallery show at the APW Gallery in New York, Reed created new artworks based on iconic cult films like Taxi Driver, The Godfather and Monty Python and the Holy Grail.
The 5.5 x 9 inch illustrations are done with acrylic on cotton paper, and priced at $150 each (a steal if you would ask me). The series will go on sale from April 3rd 2009 at the APW Gallery.
[via Trend.Land]