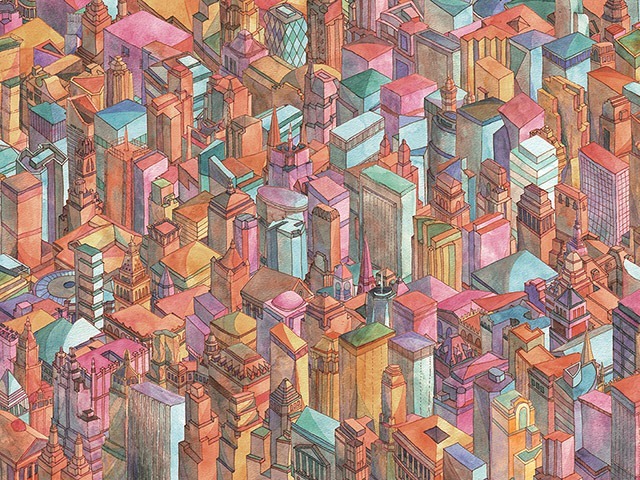 In his upcoming illustrated book, Continuous City, programmer and artist Brian Foo reimagines the iconic topography of New York City, being "told through a series of conversations and paintings." One part art book, one part graphic novel, the book explores the story of two young New Yorkers, whose relationship has to contend with an alternate version of the Big Apple, which is continuously transforming itself in a mind-bogglingly vast permutation of shapes and sizes. The book will feature illustrations of hundreds of actual buildings from NYC, which Foo has painstakingly hand-painted himself.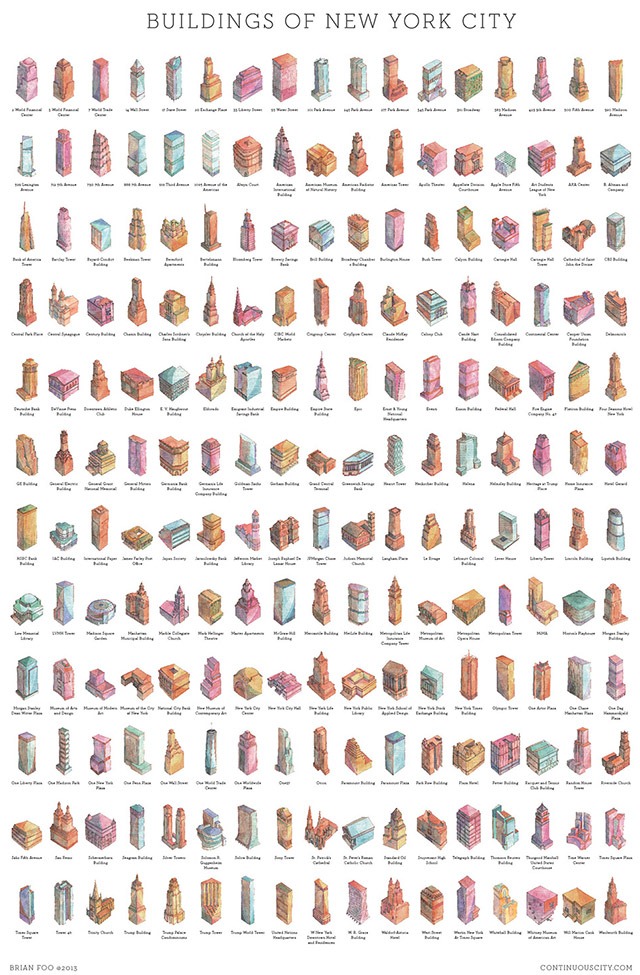 Foo's Kickstarter page for the book has already raised more than double the amount than that was being asked for the book's printing. Depending on the amount pledged, the backers of the project will receive posters, art prints and t-shirts, in addition to the book itself. The artist has also conceived an interactive component to his project, through which you can create your own versions of the city.
You can watch this video to know more about the project.
Continue reading 'Continuous City: A Stunning Art Book and Graphic Novel About NYC'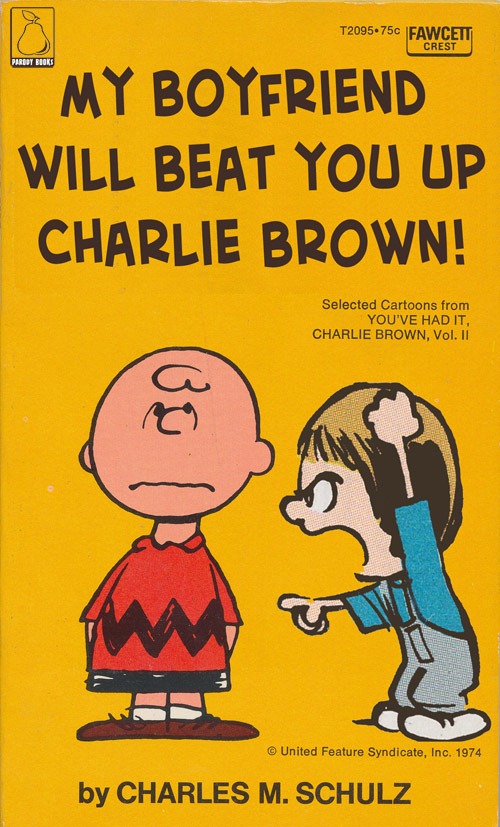 Tony Medeiros' parody site is just the right amount of offensive and the right amount of fun. The site features Peanuts' Charlie Brown being told things that will be downright blasphemous for some of the comic's fans.
Check out more images after the jump.
Continue reading 'Paperback Charlie Brown'
You don't have to be a raving fan of "the boy who lived," to enjoy illustrator Lucy Knisley's abridged comic strip versions of the Harry Potter books.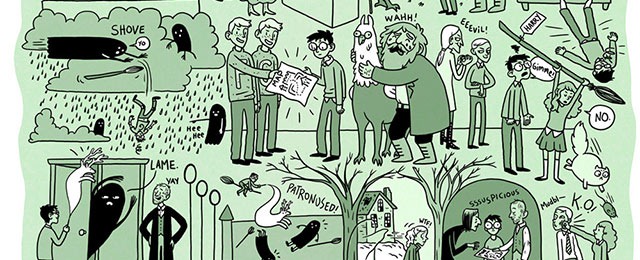 See the complete image after the jump.
Click here to continue reading 'Abridged Harry Potter Comics'
(via Buzzfeed)
The disarticulated skeleton shared by plaisanter. Creative Commons Attribution-ShareAlike 2.0 Generic license.
Magic; Stage Illusions and Scientific Diversions, Including Trick Photography (1897) written by Albert Allis Hopkins and Henry Ridgely Evans.
More scans from the book can be found in this Flickr set.
Um, Master Splinter?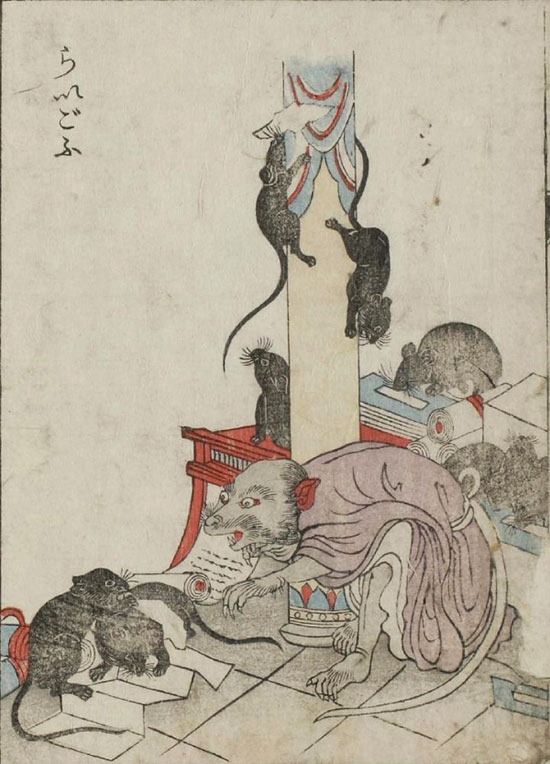 Raigō — 11th-century monk reborn as a giant book-eating rat (a.k.a. Tesso – "Iron Rat")
Via Pink Tentacle's post on the Kaibutsu Ehon ("Illustrated Book of Monsters"),  an 1881 book by painter Nabeta Gyokuei.
A Tumblr blog with "photos from around the world for people who *heart* bookshelves." And these are the editor's favorites. All links are safe for work.
Poor Balrog! He just wanted someone to play with. Hiding for five millennia in the depths of Moria, can make just about anyone feel lonely.
A Woot t-shirt, designed by patrickspens. Unfortunately, all sold out at the moment.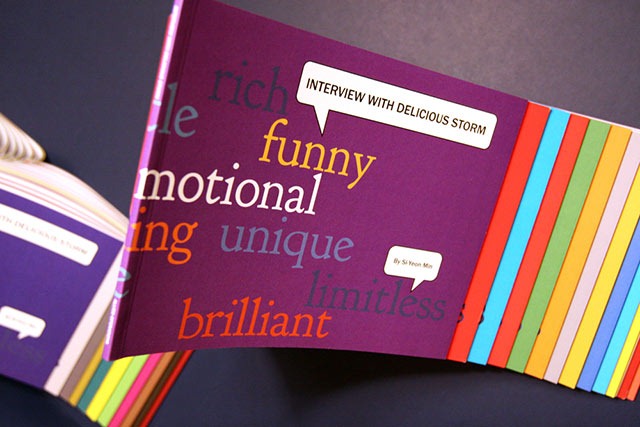 The good folks at Allied Operations, an architectural organization in New York, sent in some images from their book "Interview with Delicious Storm." The office was founded by a bunch of graduates from GSAPP (Columbia University's Graduate School of Architecture, Planning, and Preservation).
Interview with Delicious Storm is a book about an architectural concept for young creative minds. A nonsense idea can be used as part of the invention, referring to the term ideofunction. The publication shows examples of idea narratives and illustrations to explain the creative architectural process.
The books have been limited to a print run of only 25 copies, and are available for sale under a "pay what you wish" model. If you are an upcoming graphic design artist or creative person, I highly recommended grabbing a copy.
You can see more images after the jump.
Continue reading 'Interview With Delicious Storm – A Book on Architectural Concepts For Young Creative Minds'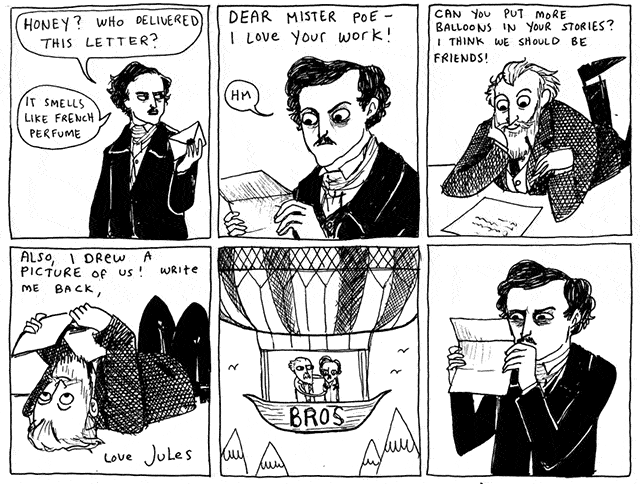 Science fiction author Jules Verne was not only a huge admirer of Edgar Allan Poe, but also wrote a sequel to Poe's "The Narrative of Arthur Gordon Pym of Nantucket."
[via the fantastic Hark! A Vagrant]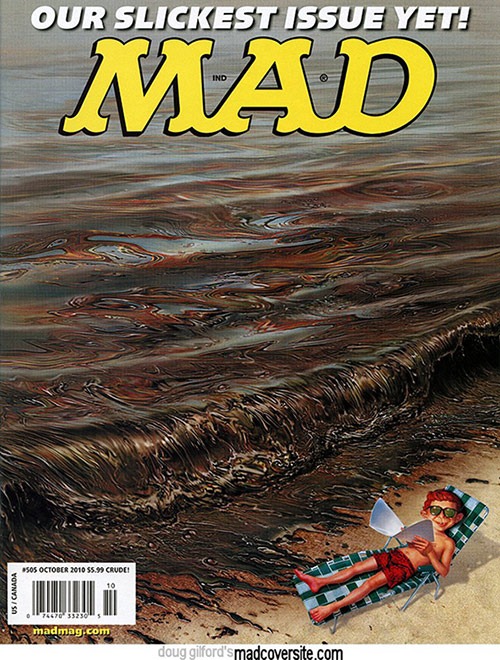 Doug Gilford's Mad Cover Site. Has just about every magazine cover since 1952.
Here are some of my favorites:  1) Alfred E. Neuman's first appearance on the magazine cover (see if you can find him), 2) E.T. fingering Alfred, 3) Mad celebrates being No. 1, 4) Bush and the Barf Bag, 5) What, me Suri?