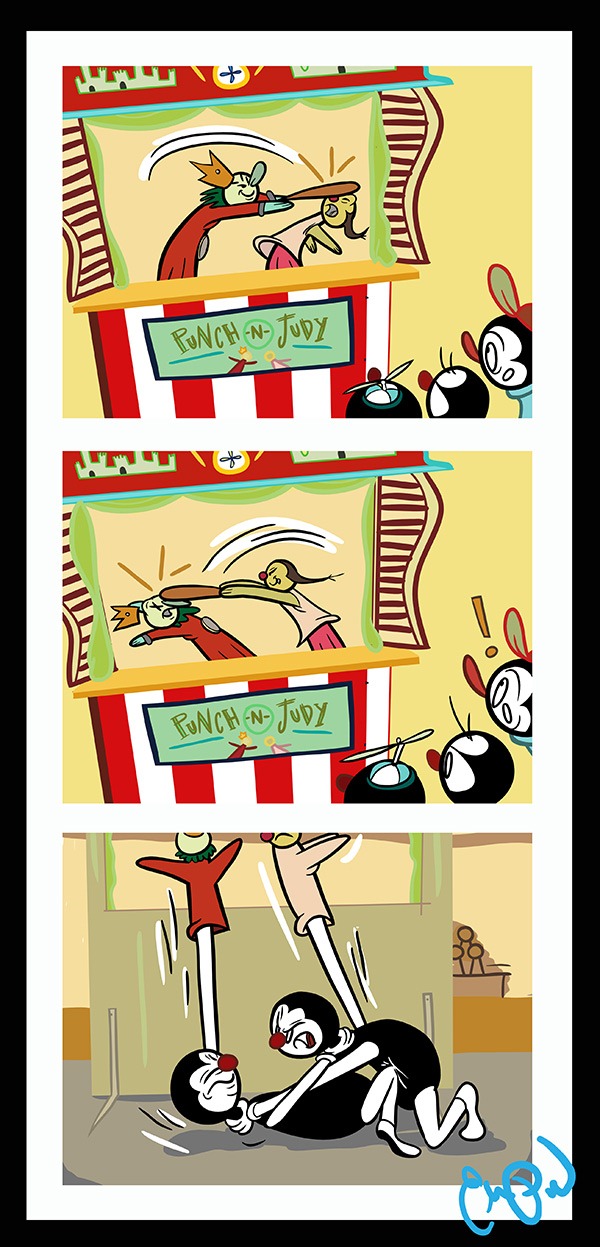 If you've grown up reading and enjoying the shenanigans in Mad Magazine's Spy vs. Spy, you will love these comic strips by Elana Pritchard, a Los Angeles-based cartoonist/animator. Pritchard, who considers E.C. Segar's Popeye and the cartoons of Fleischer Studios to be amongst her many inspirations, wanted her strips to be "a throwback to the times where comics had a broad range of expressions, poses, and emotions." 
At the moment, she is running an Indiegogo campaign to raise money to get the strips published in 24 page full color comic book. Contributors to the campaign will be able to receive goodies like signed copies, custom doodles and original drawings.
Link to Elana Pritchard's site | Indiegogo campaign page.
You can check out more strips, after the jump.
Continue reading 'Don't Let This Happen To You – A Humorous Comic Strip'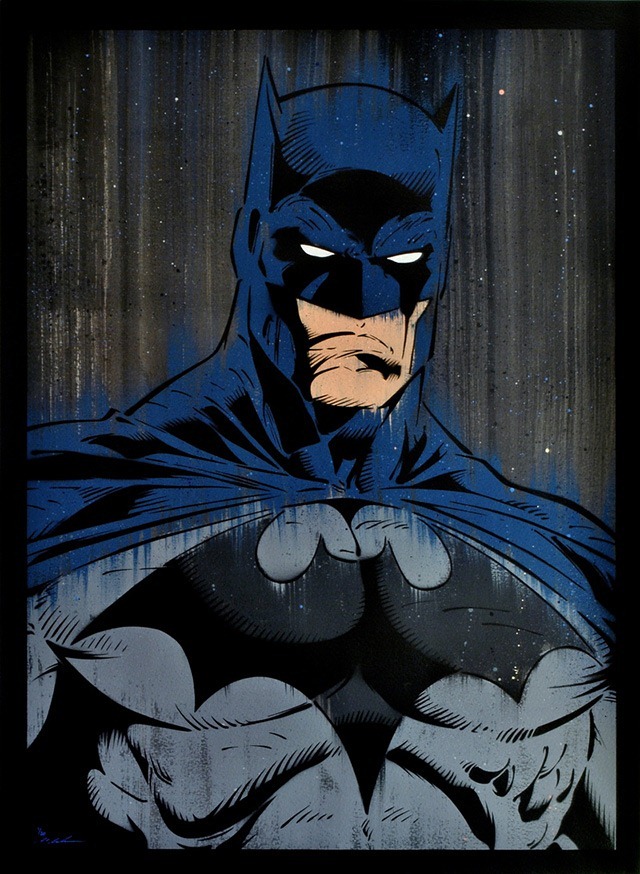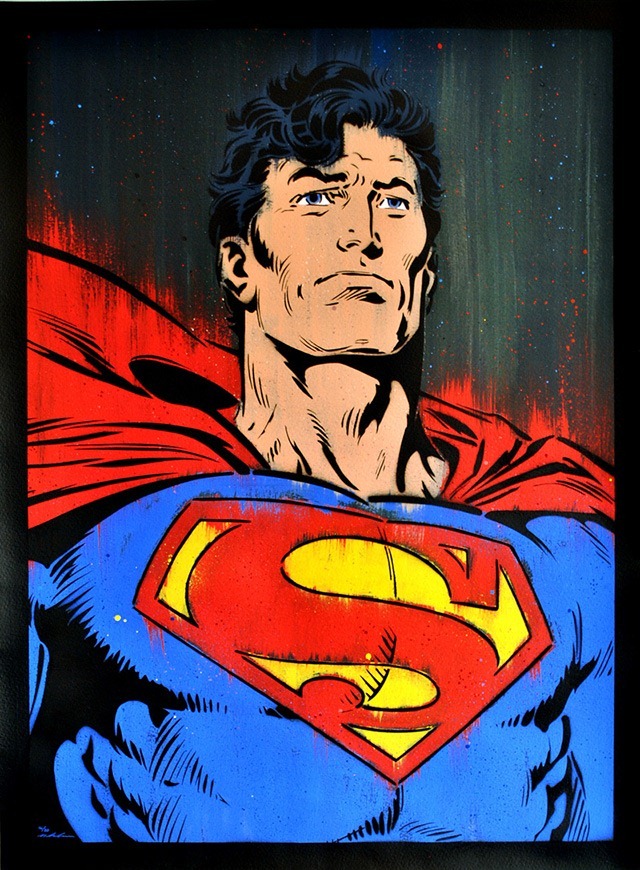 Michael Latimer's 22" x 30" paintings of Batman and Superman are on sale here for £80 (around $59) apiece. Released in runs of 20 each, the paintings are hand painted/sprayed with acrylics and spray paints on heavyweight luxury watercolor paper. Since they are all made by hand, each piece is an unique one. All the works in the series will come signed and numbered by the artist.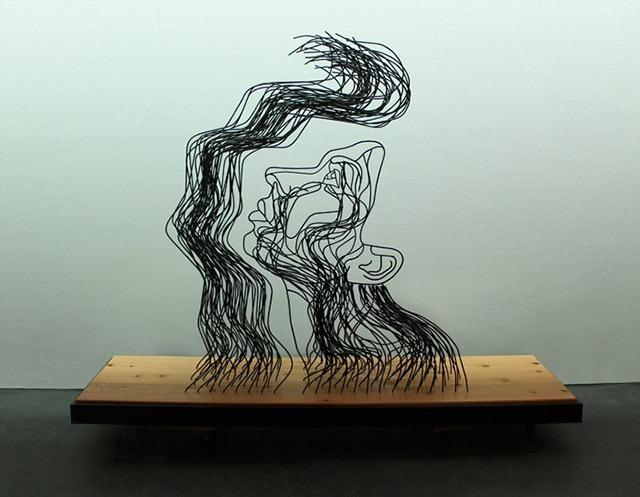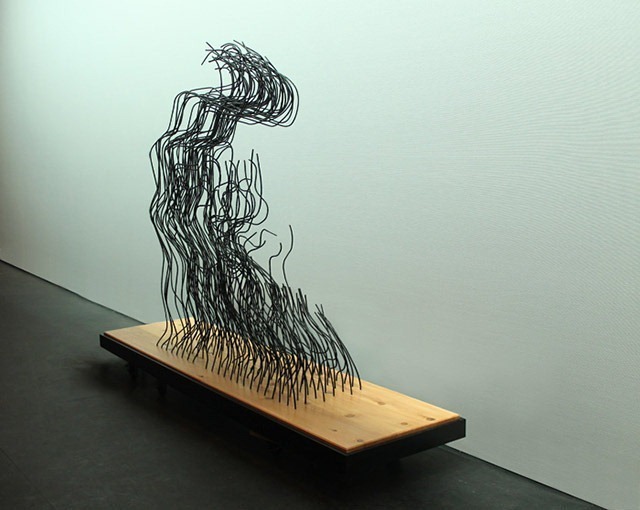 Cairo-based artist and sculptor, Gavin Worth's (previously) anamorphic wire sculpture is all about hope, or rather, hope in the midst of chaos. Titled "And Light Fell On Her Face Through Heavy Darkness," the piece was created during the artist's visit to Las Cruces, New Mexico. Worth had to bend 125 steel bars by hand to make the 6 foot tall sculpture.
Worth, on the piece:
With this sculpture, I tried to create a very fluid, shifting sense of form. From the side, a mass of curved steel looms over the viewer like a black wave. As the viewer walks around the sculpture, the changing shapes of light between the steel bars create the sense that the sculpture is moving, until the main image of the piece suddenly emerges: a face. The face, somehow lit through the mass of darkness surrounding it, seems to effortlessly keep that same darkness at bay.
You can watch this short video of the sculpture, to check out the anamorphic illusion.
Link to the artist's site.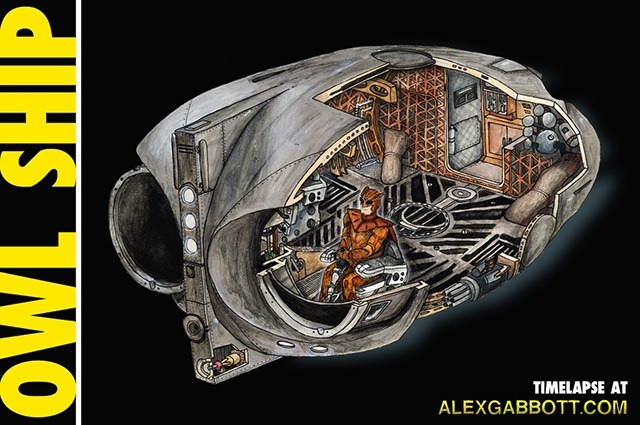 Australian artist Alex Gabbot (previously here and here) is back with a new cross-section illustration. This time, he takes on the 'Owl Ship' from the epic graphic novel (and not so epic film), Watchmen. This piece was exclusively done for the 'MINTcondition – Issue No.2' comic book show in Seattle, held in conjunction with Emerald City Comic Con.
8" x 10" limited edition Giclee prints of the artwork are available on sale at the Ltd. Art Gallery.  You can watch a time-lapse of the painting process, and also checkout a high-res version of the illustration at his site.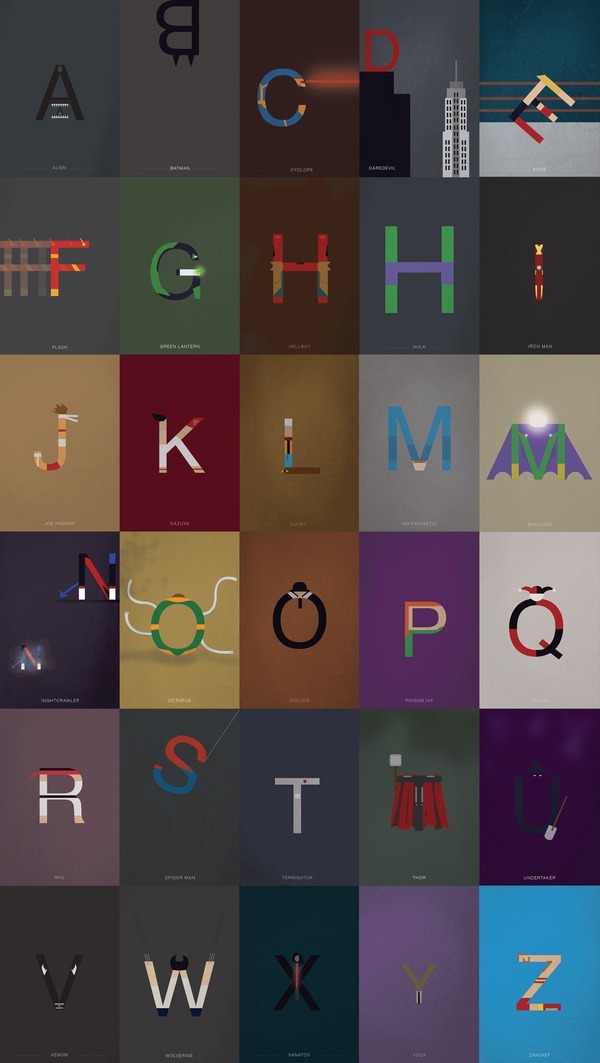 20 year old graphic designer, René Mambembé pays homage to his "hero," the Helvetica font, with his series of illustrations of alphabets that are minimalist representations of comic book and movie characters.
René, who is based in Nantes, France, says that he has been passionate about typography and illustration from a long time. He is also looking out for an internship, so if you are interested in hiring him you can contact him here.
Check out some larger images of his illustrations after the jump.
Continue reading 'Helvetica Heroes'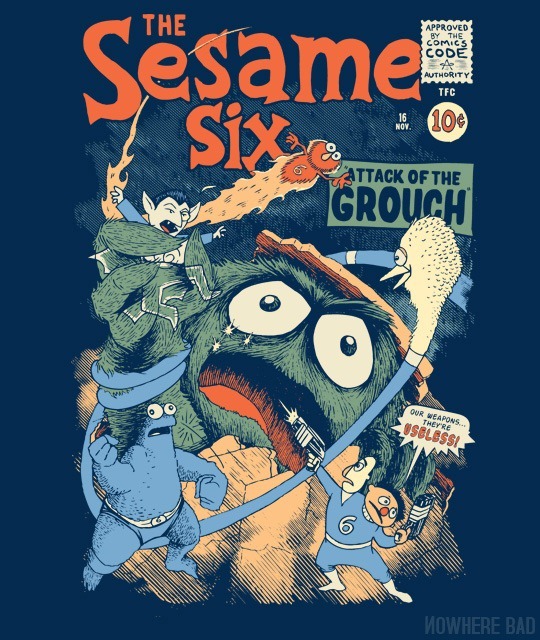 I'm really loving this Sesame Street parody of Jack Kirby's Fantastic Four cover art, by AJ Paglia.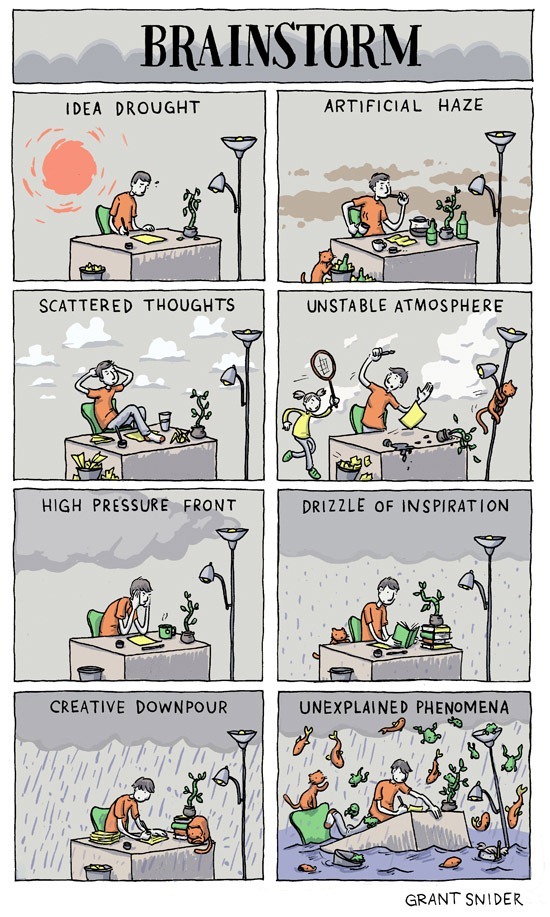 When it rains, it sure does pour. Cartoonist Grant Snider shows us how a brainstorm occurs in the mind of the human animal.
Prints of the comic are available here.
[via Laughing Squid]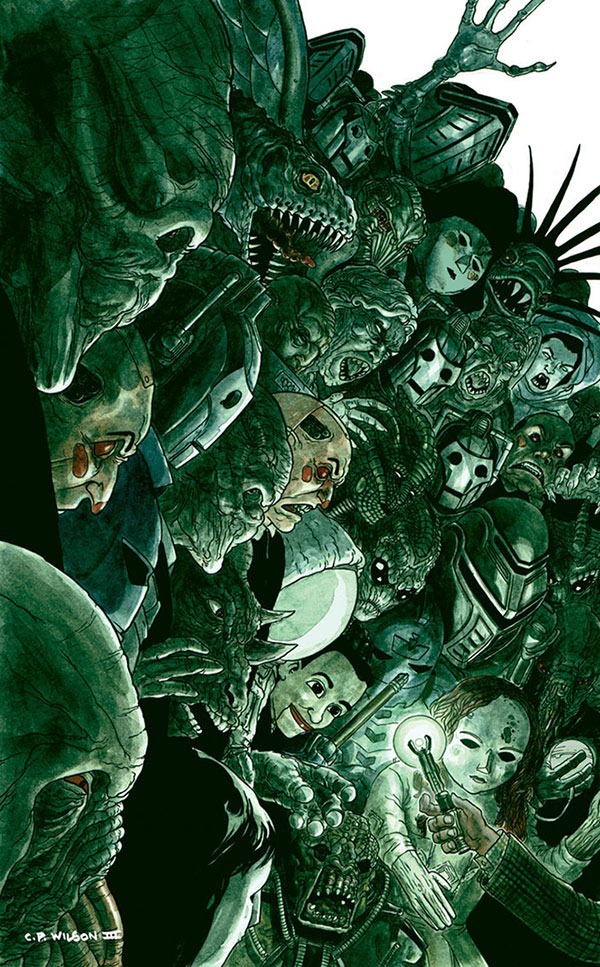 A terrific illustration by artist Charles Paul Wilson III, who made it as a variant cover for the Doctor Who #1 issue from IDW Publishing.
[via Super Punch]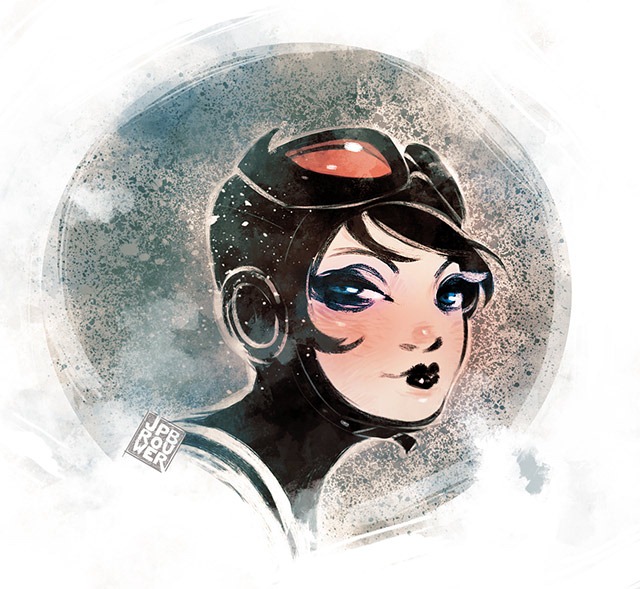 A lovely take on our favorite cat burglar, by artist James P Brouwer .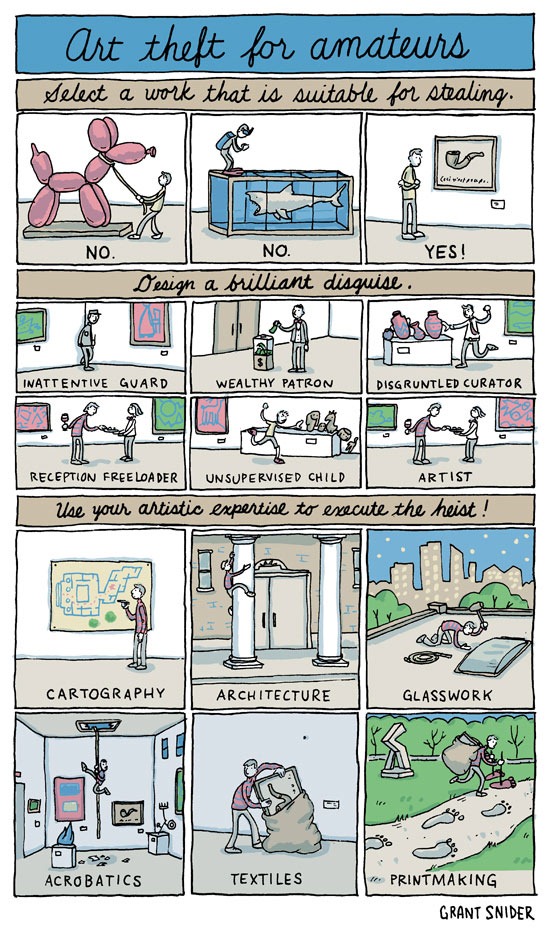 Cartoonist Grant Snider shows you how to pull off an art heist.
[via Laughing Squid]