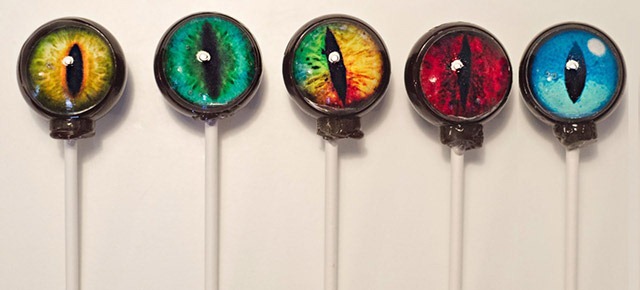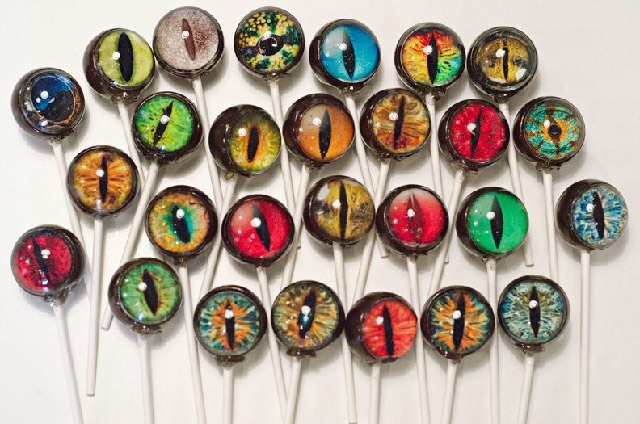 These colorful suckers, available at the Designer Lollipop store on Esty, will surely be a talking point at your next party. The "creature eyes" are made from a blend of isomalt, sugar and corn syrup.
You can select and buy a combination pack of 6 for $6.50 at the store.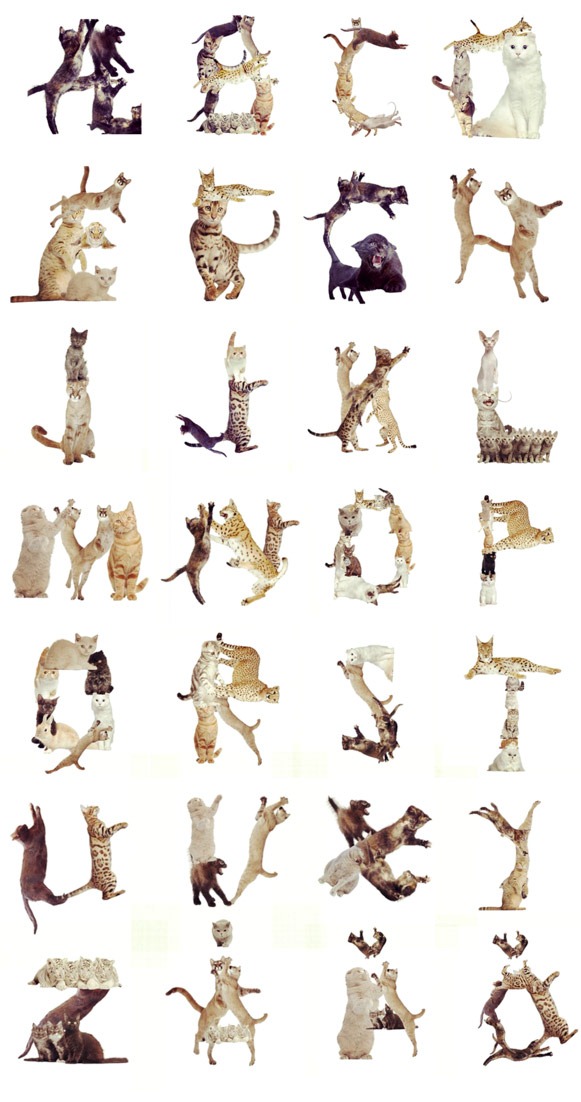 Alphabets created using the 'Cat Effects' app, by Martin Löfqvist, an illustrator based in Sweden.
Exterminate! Exterminate!
The Daleks are the universe's best exterminators, exterminating Unwanted Pests Since 1963.
Possibly the coolest Doctor Who-themed t-shirt print I've seen in a while.
"The Exterminators," designed by Tom Trager. Available for a limited time at Nowhere Bad.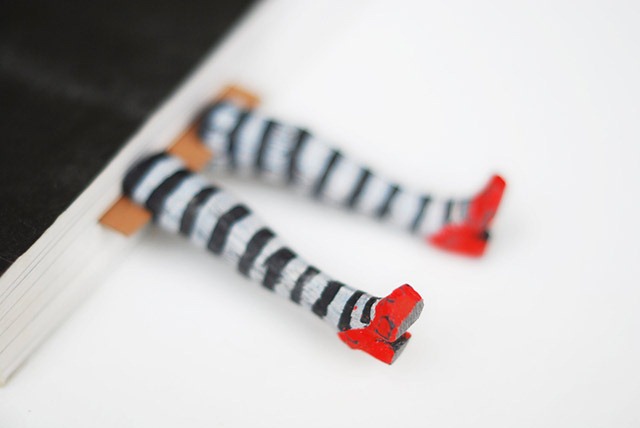 A bookmark based on the character of the 'Wicked Witch of the West' in The Wizard of Oz movie, by Olena Mysnyk, a designer from Kiev, Ukraine.
The bookmark is made from polymer clay, acrylic paint and thick cardboard, and is available for $20 at her Etsy store.
[via Everlasting Blort]
Ain't he cute?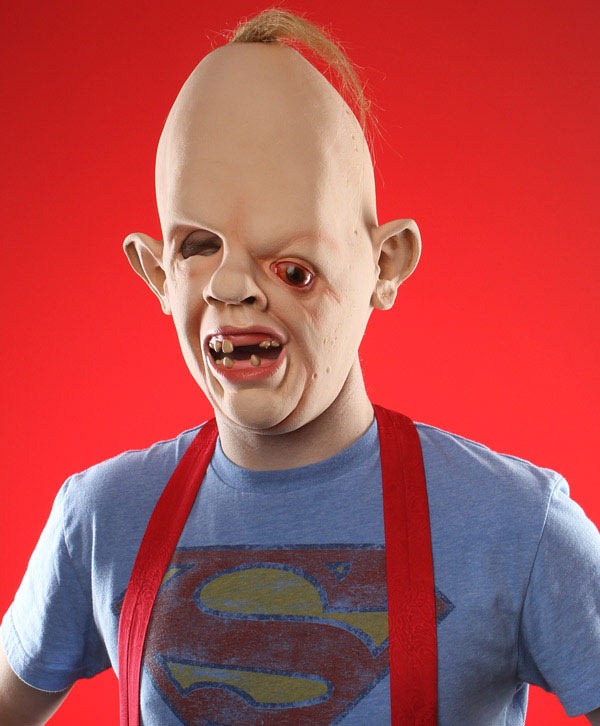 Sloth mask, made from 100% latex. $59 at ThinkGeek.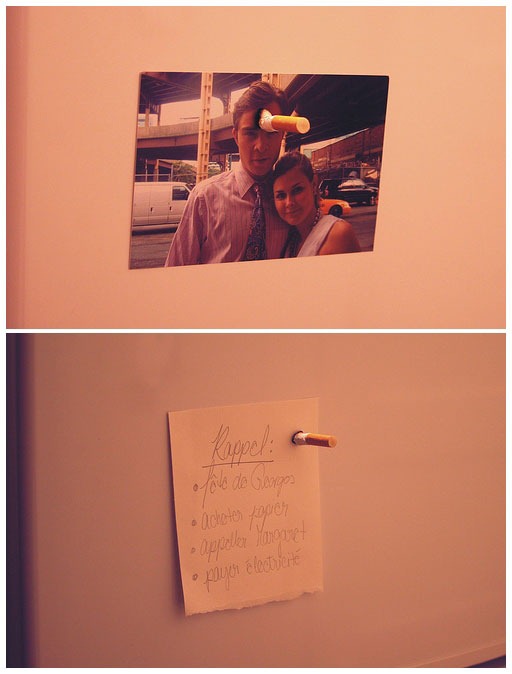 Though I really hate cigarettes, I'm loving these clever fridge magnets designed by Scott Amron, the designer, conceptual artist, and founder of Amron Experimental.
The magnets cost $15 for a pack of 3.
Based on the visuals of the iconic, 1972 map of the NYC subway designed by Massimo Vignelli, Alexander Chen's Conductor turns the NYC subway system into an interactive string instrument. The application was built using HTML5/Javascript, and pulls in data about the scheduled stops and departure times from the MTA's public API.
Using the MTA's actual subway schedule, the piece begins in realtime by spawning trains which departed in the last minute, then continues accelerating through a 24 hour loop.
Link to Conductor.

Paul Pape's custom action figure, based on 'The Flaming C' – a superhero created by animator Bruce Timm, with inputs from Conan.
Snip from the description of the action figure:
I just finished creating this little gem for Conan O'Brien.  It's a custom action figure based off of a personalized super hero created for him by the guys over at Warner Brothers Animation. His character is called Flaming C, and he has "a belt to hold his Blackberry, an oven mitt that always produces steam, a jai alai glove, fishnet stockings, socks with garters and golf shoes."  He also has the Star of David so "as to include everyone."  It's a fun little hero.
[via Super Punch]

An interactive look at the 2010 US movie box office.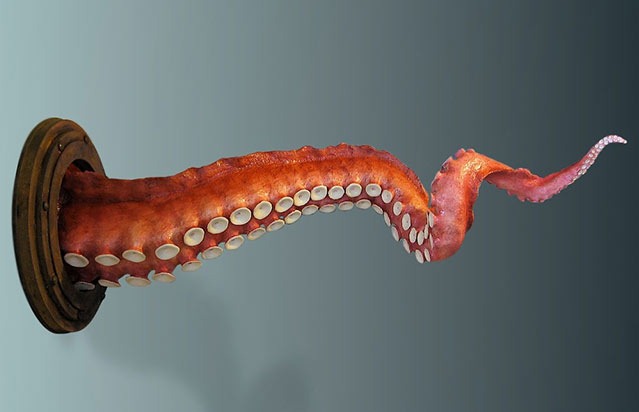 Etsy listing for custom made, handcrafted cephalopod appendages. At $1,100 apiece (ouch!), it's a pricey, but awesome way to impress your impressionable friends.
Snip from the item description:
All of my tentacles are hand made, no two are exactly alike, but the general size and, you know, awesomeness, remain constant. I will need a six week lead time to complete the piece.

The octopus is a master of disguise, and can change color at will, so I'm offering your choice of mottled paint colors (and porthole treatments).
Wall Tentacle, by ArtAkimbo.
[via Everlasting Blort]