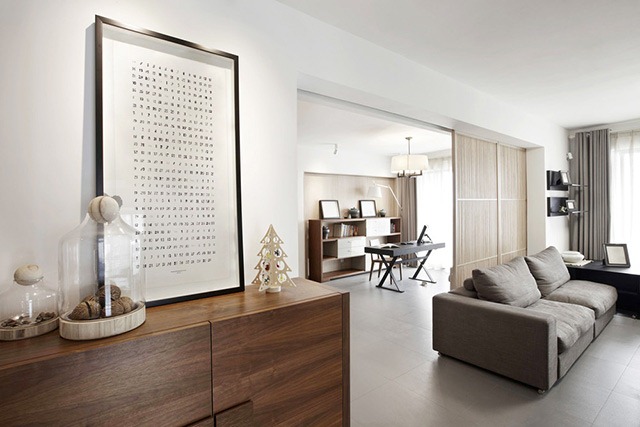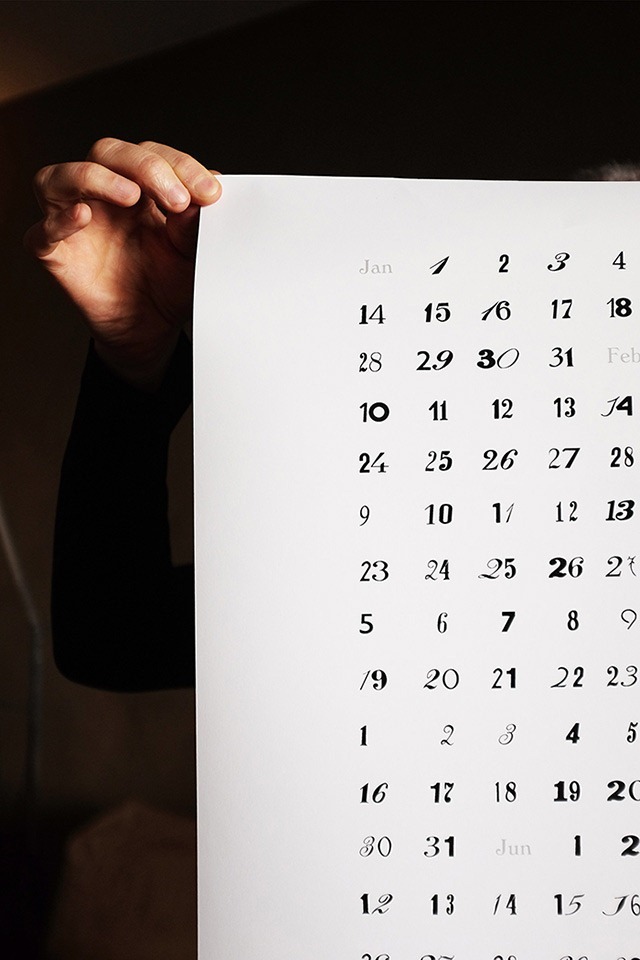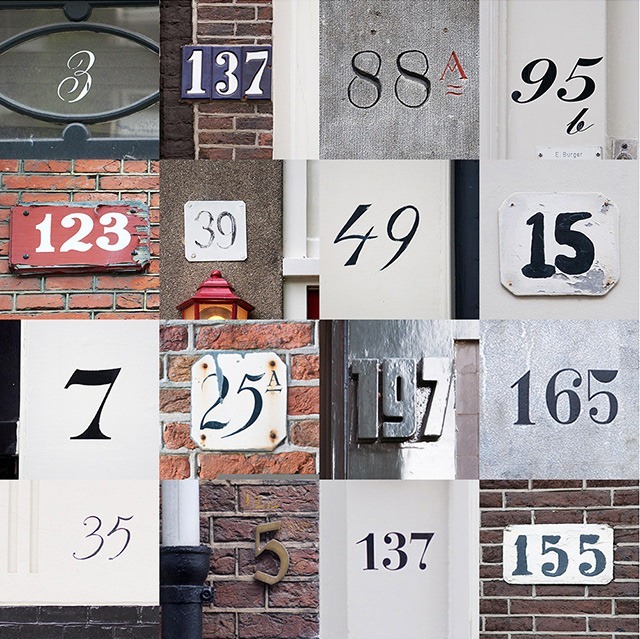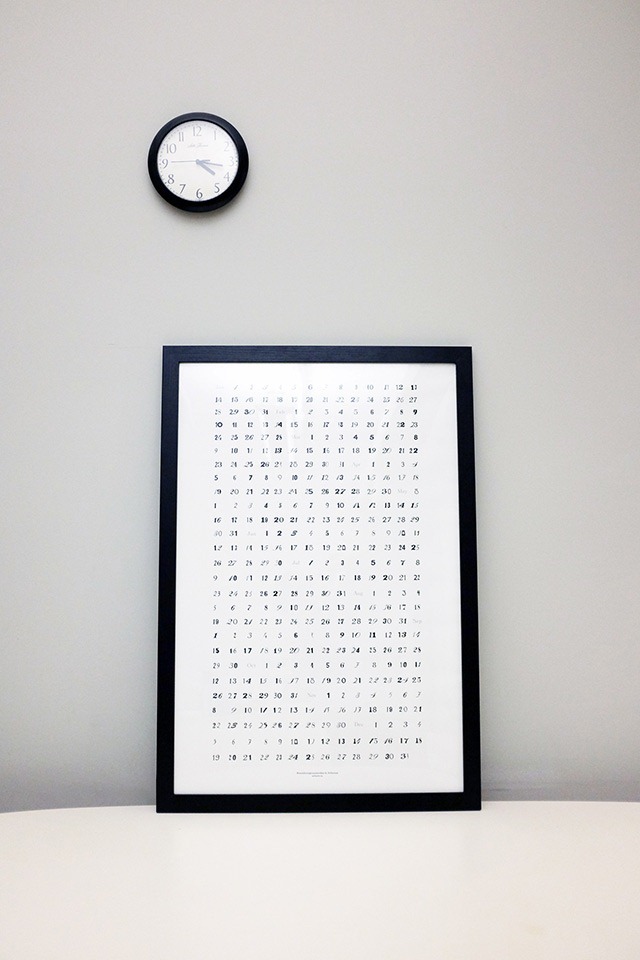 While traveling through Amsterdam, the editor of Arthurious, a New York-based design journal and studio, was fascinated by how obsessed the city's residents were with their door numbers. Mostly made by hand, these calligraphed numbers are often carved in stone or wood, or created using a variety of materials like metal, ceramics and glass.
Some of them looked high-brow, some sickly, some pensive; one of the digits begged for a bike with a cart of tulips in the front. By and large, they felt they're a second dimension to the city: quiet but as eloquent as people.
Soon, the folks at the studio were sharing photographs of the numerals on their Instagram account. After picking the best from hundreds of images, they digitized their selections into a typeset and used it to create a lovely 24" x 36" minimalist calendar poster made up of hundreds of different characters. The poster comes printed on high quality 192 gsm paper, and you can get it for $42 at their site.
(via JazJaz Submissions)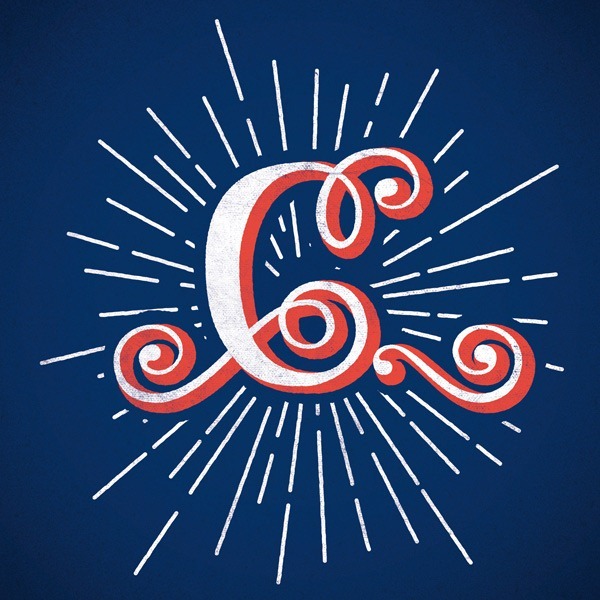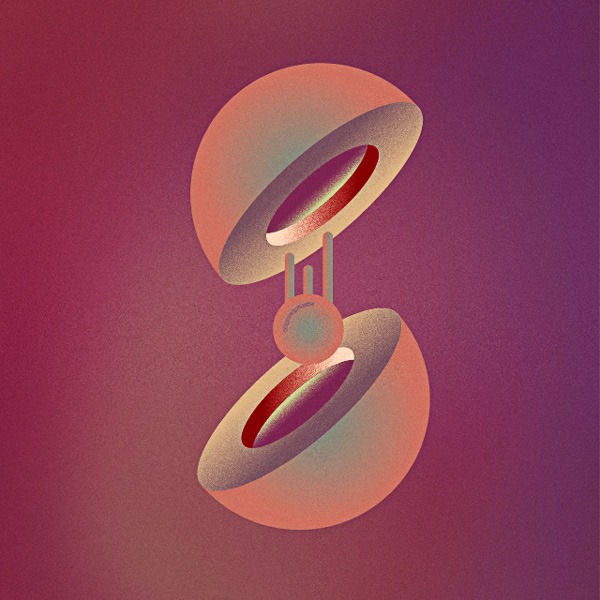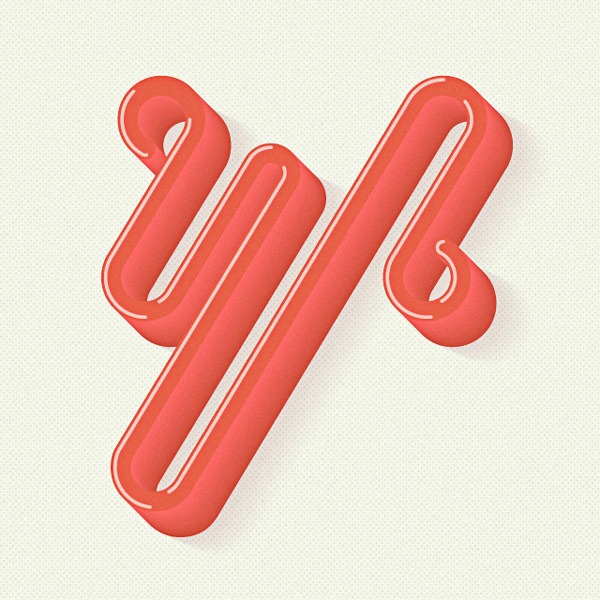 Jota Erre Coto, a graphic designer from Madrid, Spain, sent in some of the fantastic typography he created for the '36 Days of Type' project.
36days was a project curated by Rafa Goicoechea and Nina Sans that invited designers, illustrators and graphic artists to give their particular view on the signs from our alphabet.
You can visit the young designer's site and Behance profile to see more of his sketches, illustrations and typography.
(via JazJaz Submissions)
More images after the jump.
Continue reading '36 Days of Typography by Jota Erre Coto'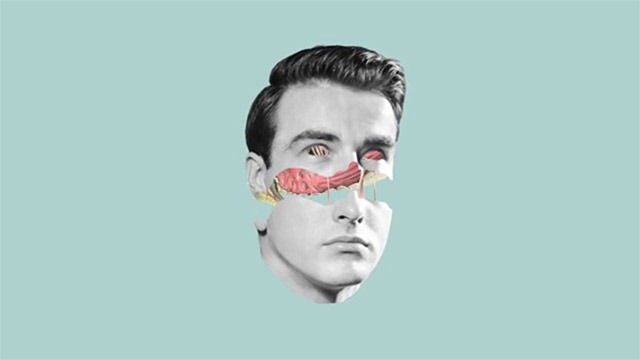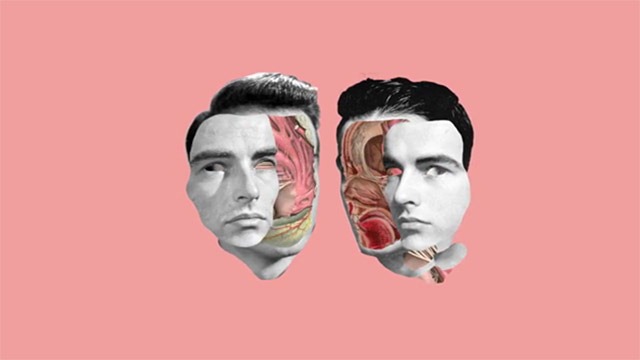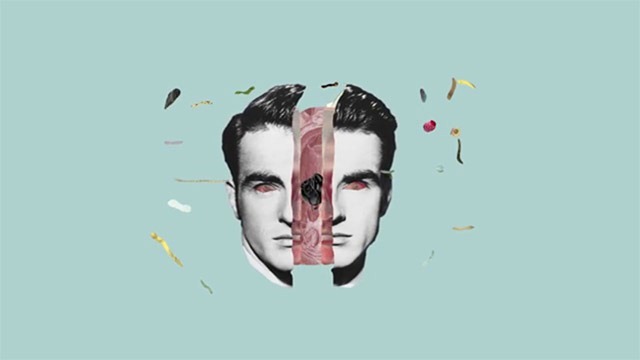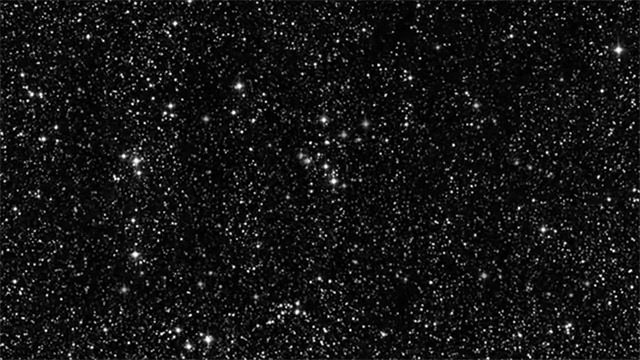 Set to an haunting musical composition by Jacaszek, GRADUATE is a surreal animated collage by Greek illustrator and motion/graphic designer Constantinos Chaidalis (aka Brittle).
Chaidalis says that he created this piece as an ode to love and loss.
You can see more motion collages on his Tumblr and Facebook page.
[via JazJaz Submissions]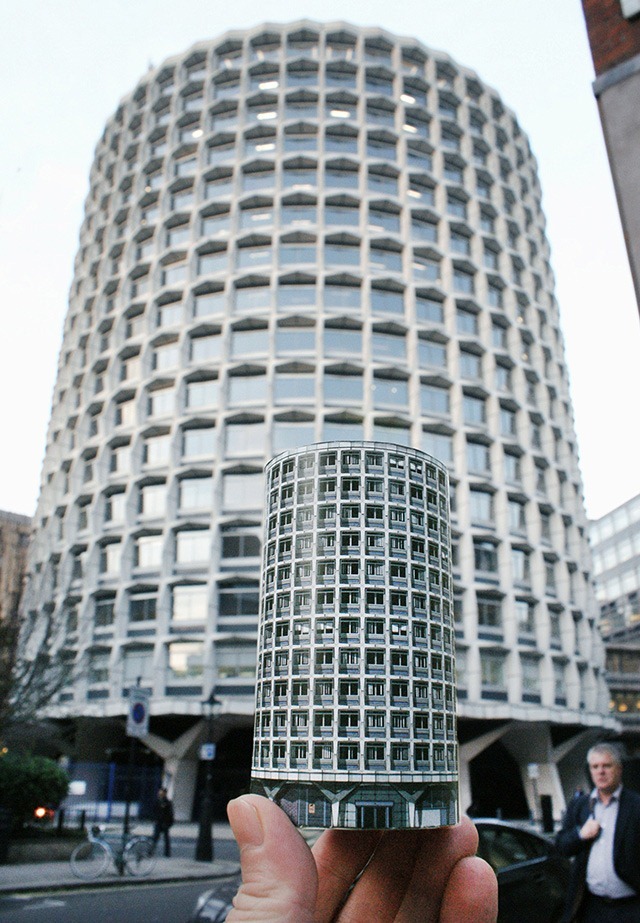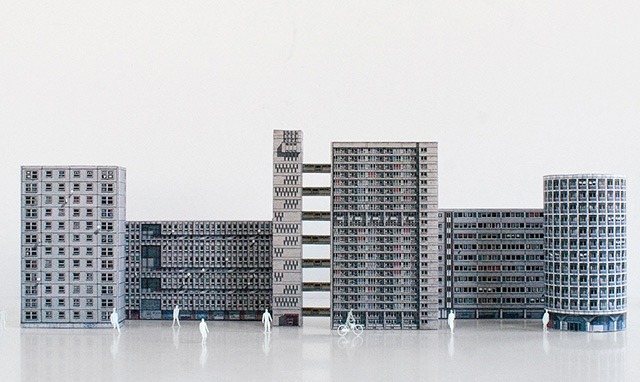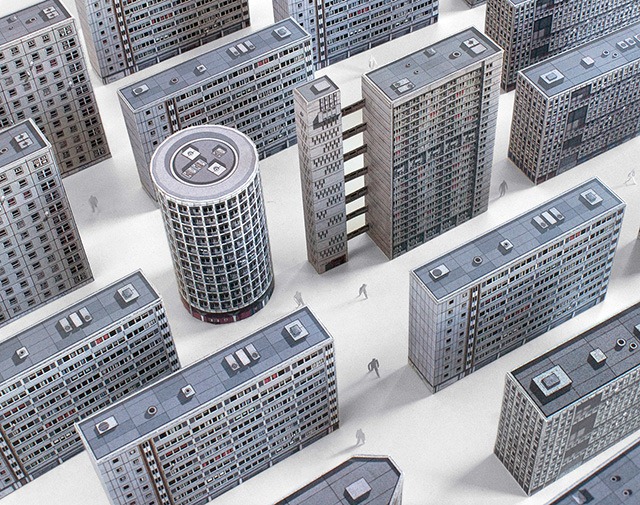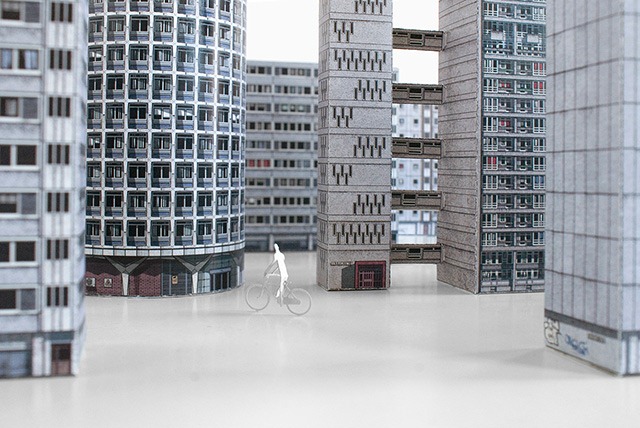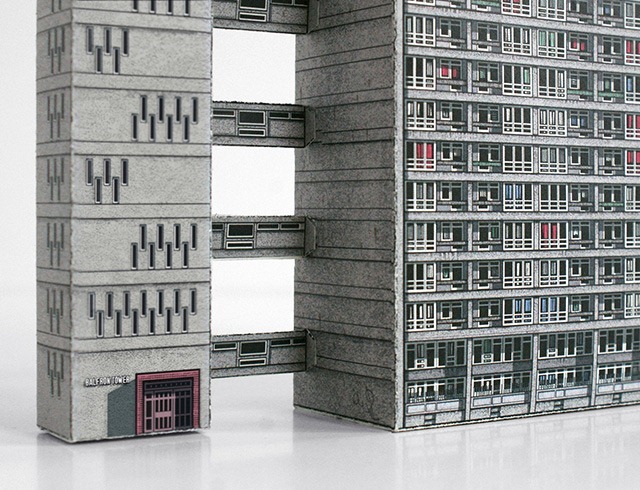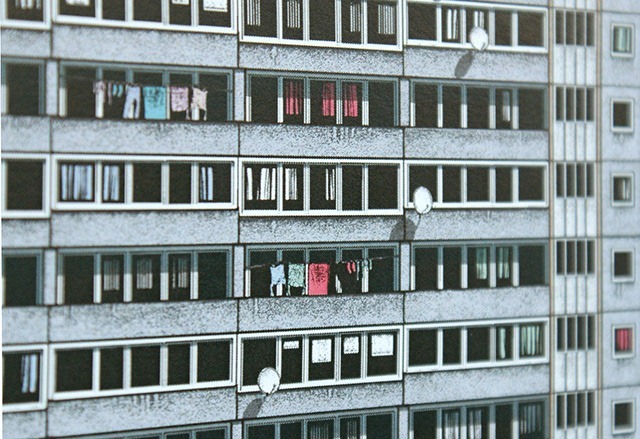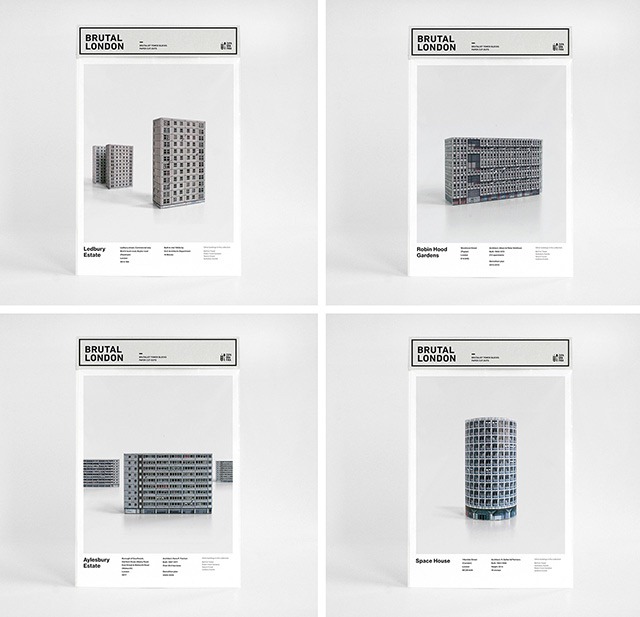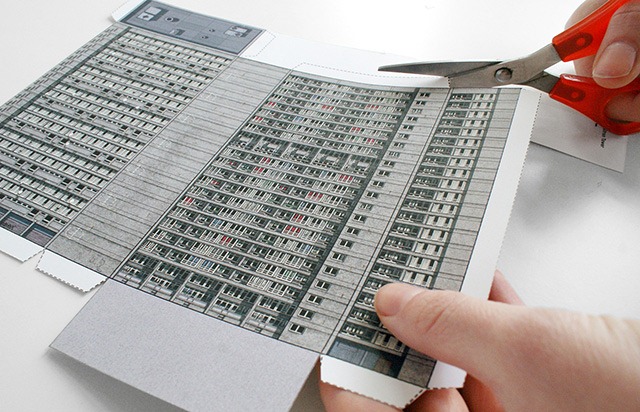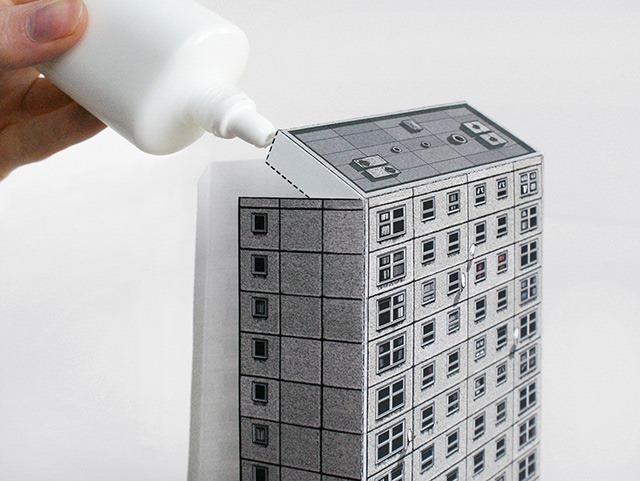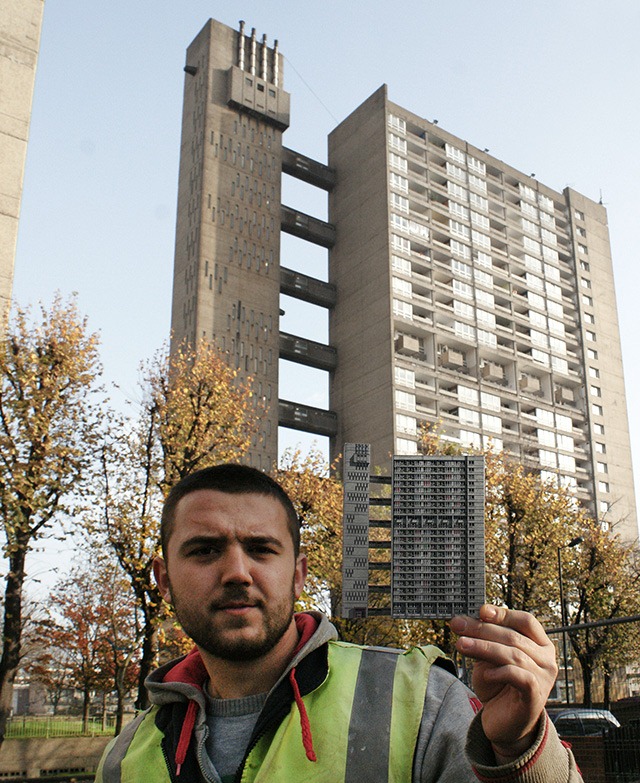 'Brutal London' is a collection of paper cutout models which recreates the (thankfully short-lived) brutalist architecture trend that made up London's urbanscape during the 1960s to the 1970s. Created by Zupagrafika, a Polish graphic design & creative firm, the collection consists of five highly-detailed paper templates with true to life illustrations of the original buildings' facades.
The `raw concrete` London tour begins with iconic tower blocks (Balfron Tower and Space House), leads through the infamous estates doomed to premature demolition (Robin Hood Gardens and Aylesbury Estate) and concludes with a classic prefab panel block (Ledbury Estate).
You can buy the entire set at Zupagrafika's online store. Visit the firm's site and Behance to see more of their works.
[via Lustik]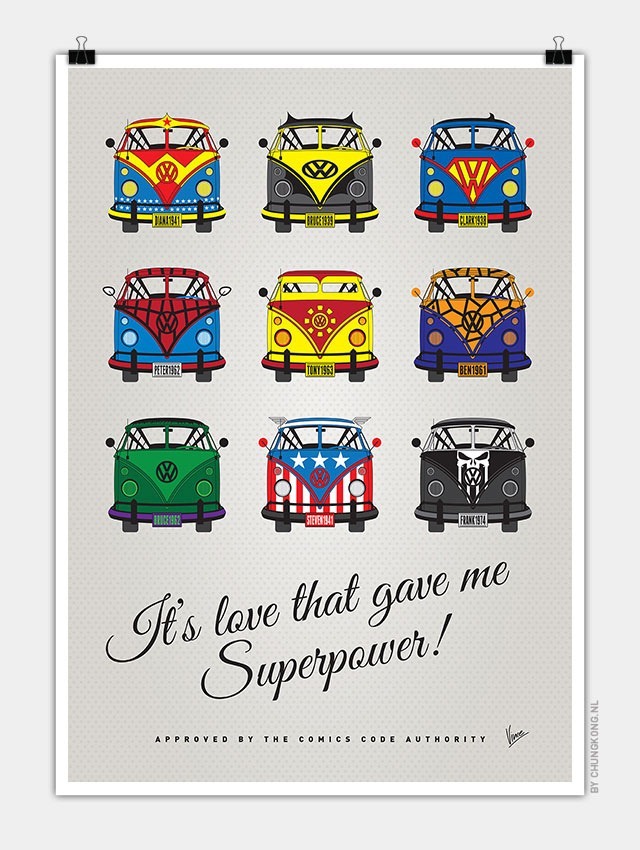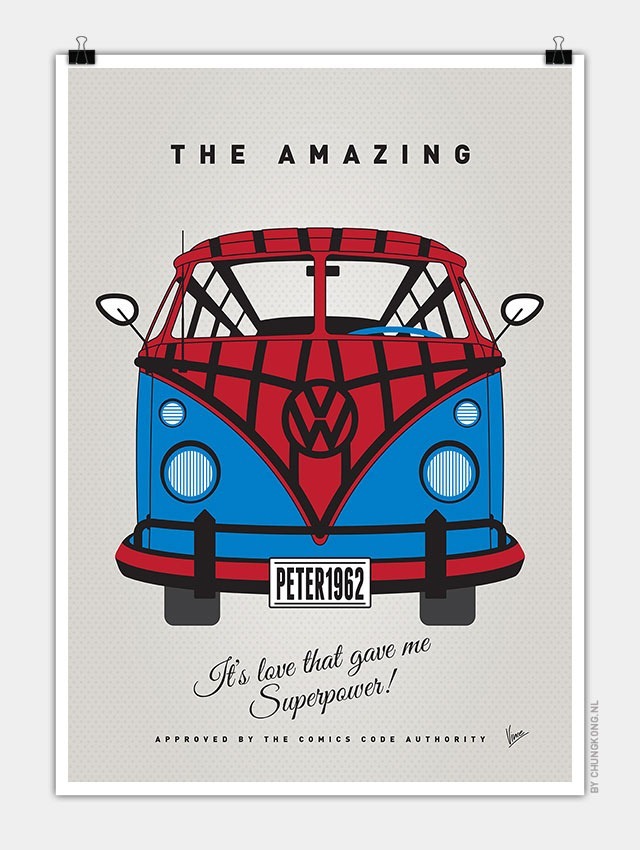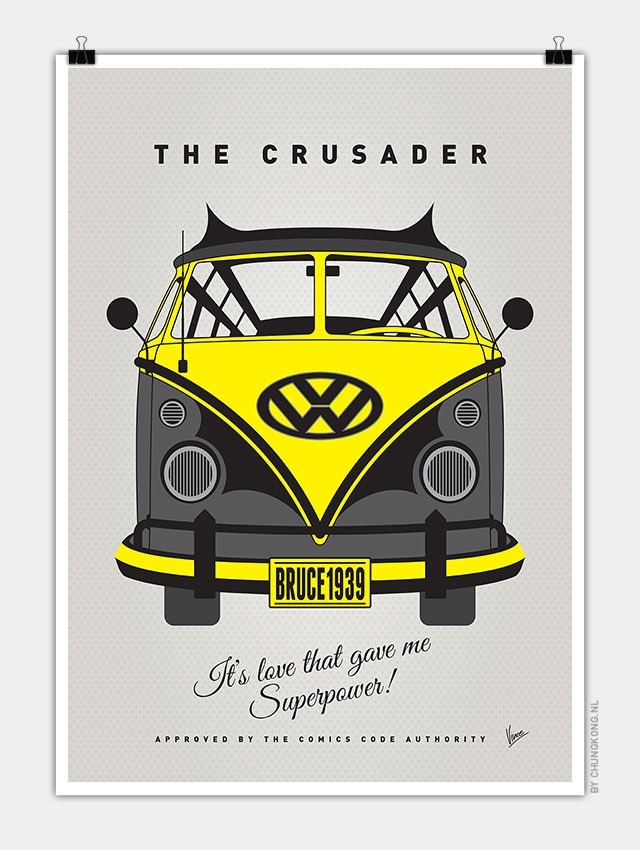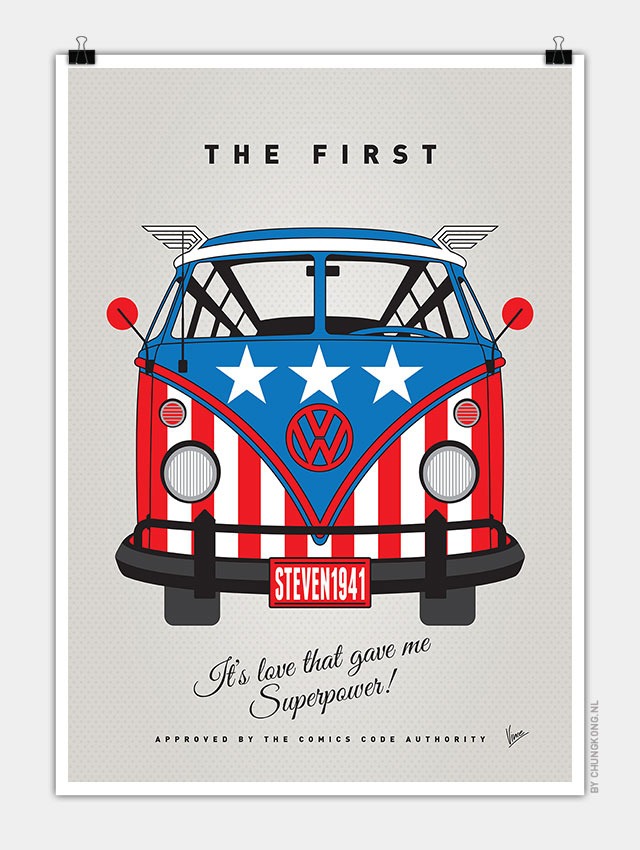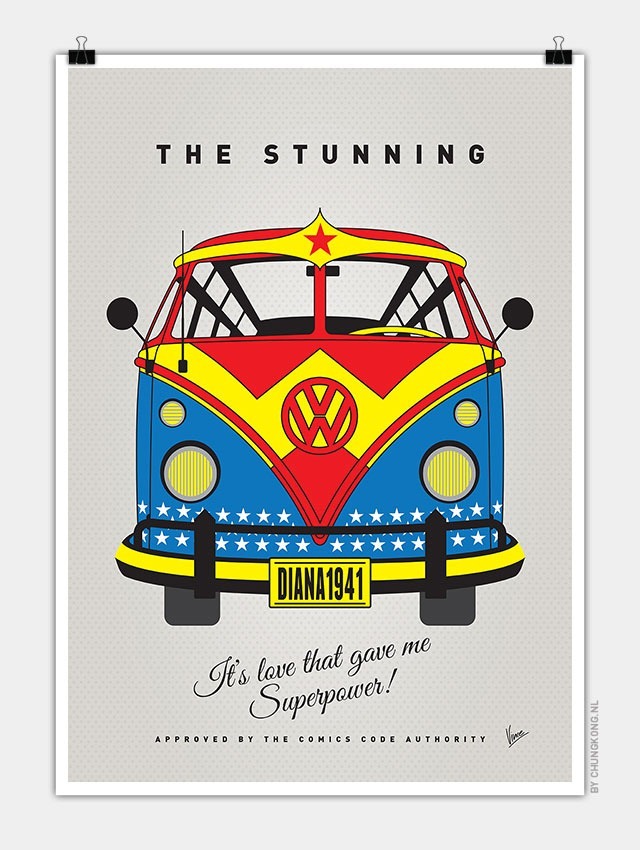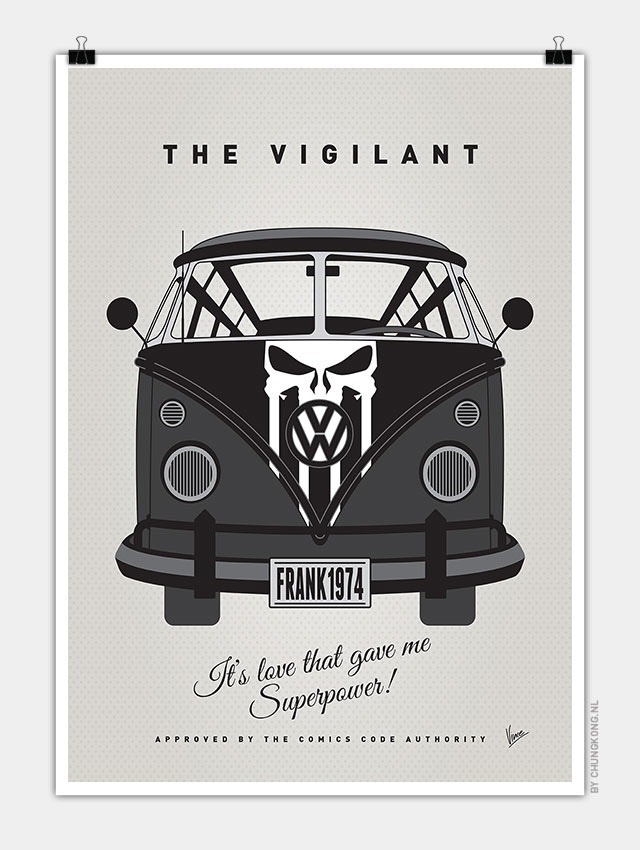 Chungkong, a Netherlands-based designer, has been creating some terrific pop-culture-themed artworks for quite some time now. His awesome new art project is a mash-up of the iconic Volkswagen T1 camper van with popular comic book superheroes. Chungkong has brilliantly incorporated several signature design elements from the costumes of the superheroes on the exteriors of the vans. Even the license plates of the vans have been cleverly given personalized numbers, which just so happen to be the year in which the particular superhero character was created by its maker(s).
The artist, on his project:
Superman is fortunate. He can fly without the need of any kind of vehicle. Other superheroes aren't quite as lucky, having spent their childhoods as mere mortals before getting a spider bite or having their parents murdered. Most of them required something a little extra to transport them around the world.

And let's be honest, there are some awesome rides around in the superhero universe. But what if their rides weren't as cool like the Christian Bale Batmobile or the kickass Mark 3 Iron Man Suit, what if their rides were ragged T1 Volkswagen Vans…
You can check out more fun illustrations on the artist's website. Select prints of his works are available at his online store.
[via JazJaz Submissions]
Lithuanian advertising agency, New! have been creating some terrific advertising campaigns  (previously here and here) for the Mint Vinetu bookstore which specializes in used books.
Their latest design work for the store is an innovative take on how answers to some of life's most intriguing questions can be found in the pages of a well written book.
Hit the jump to see more images from the campaign.
Continue reading 'The Best Search Engine For Life's Major Questions'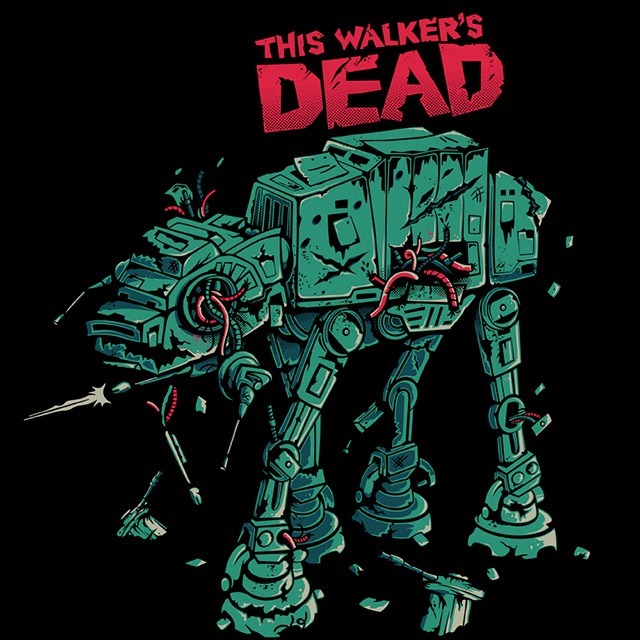 This Star Wars vs. The Walking Dead mashup tee, designed by artist victorsbeard, is available for $16 (for a limited time only) at NOWHEREBad.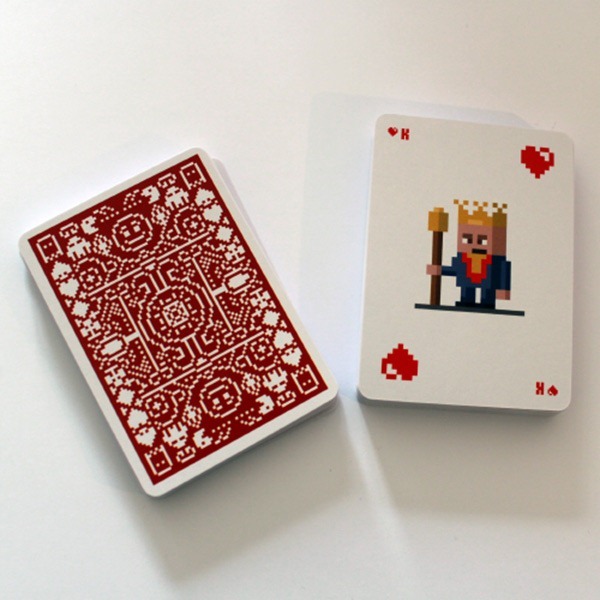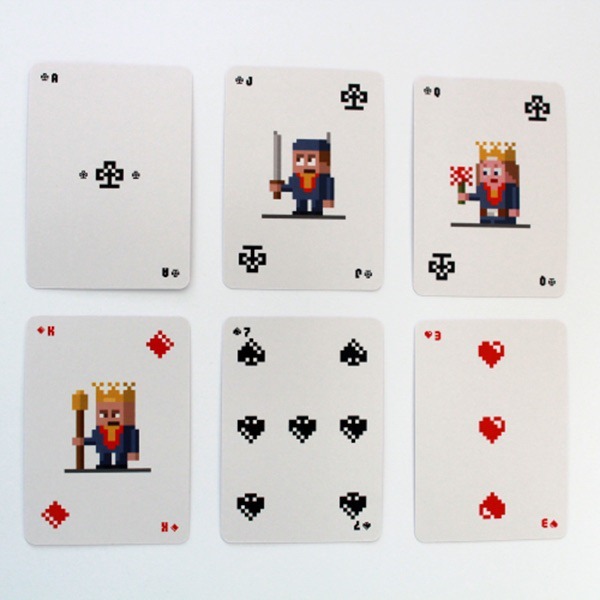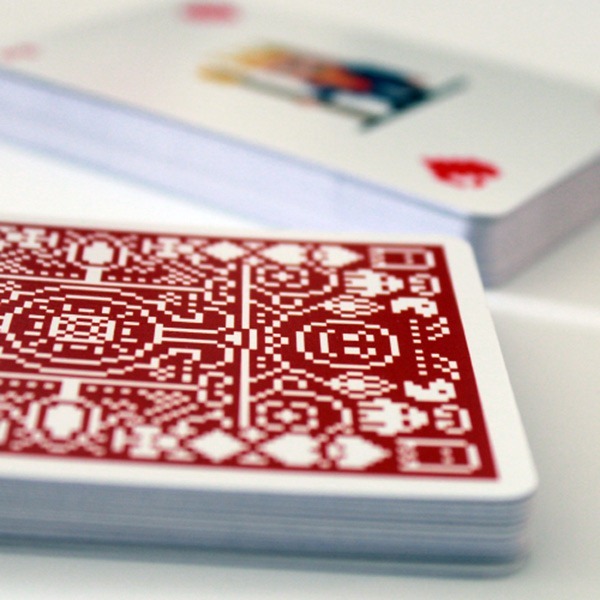 This totally desirable "Pixel Poker Cards Game" was designed by Nasc, a Paris-based Android developer who creates pixel art in his free time. You can get your hands on this playing cards set at La Fabrique du Geek for 16 € (approximately $ 21.50).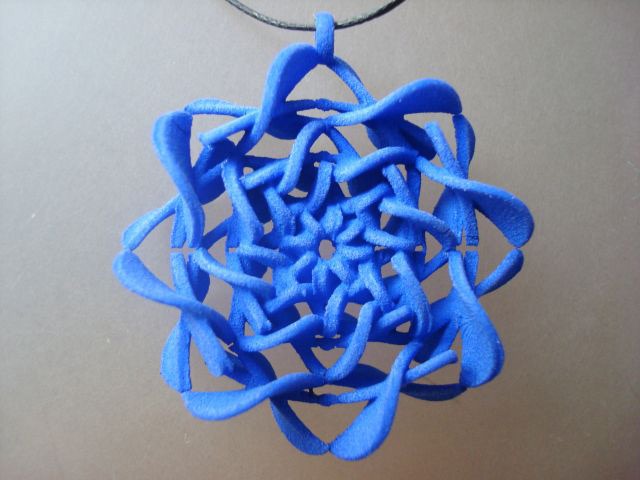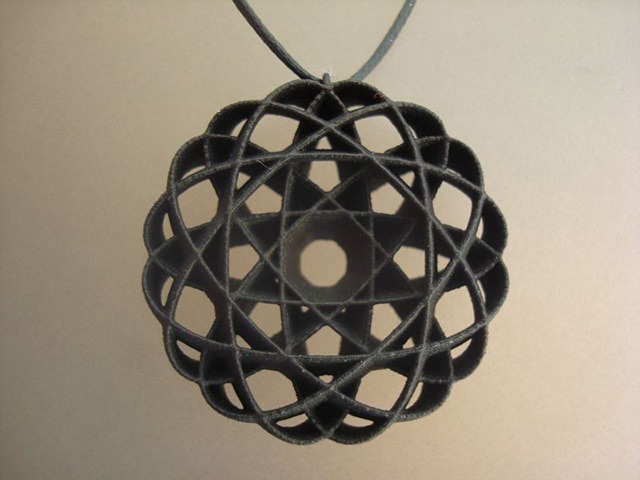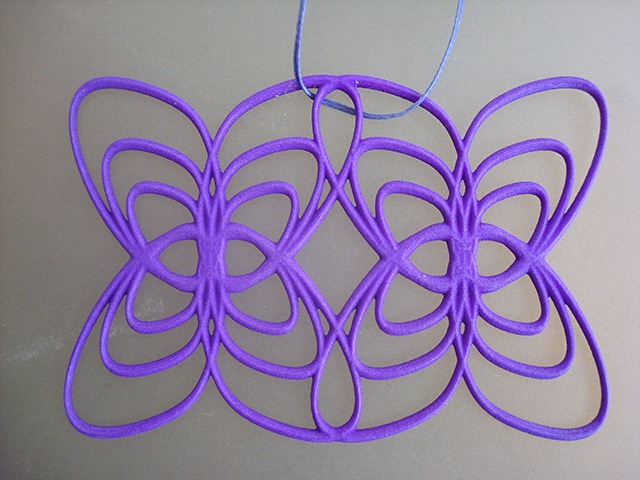 Aris Papamarkakis is an autodidactic jewelry designer based in Greece. He designs his intricately beautiful pendants using specialized programs, and then sends off the files to Shapeways to have them printed. Papamarkasis says that his inspiration comes mainly from two different sources – nature and mathematical art. Stars, butterflies and flowers are some of the recurring motifs in his works.
While his current pendants have been printed out using sintered nylon plastic (a strong and flexible polyamide material), he promises that he will soon be expanding his line to other materials like silver and gold. For now, you can buy his pendants at his online store.
Link to the designer's site.
You can check out more images after the jump.
Continue reading '3D Printed Jewelry by Aris Papamarkakis'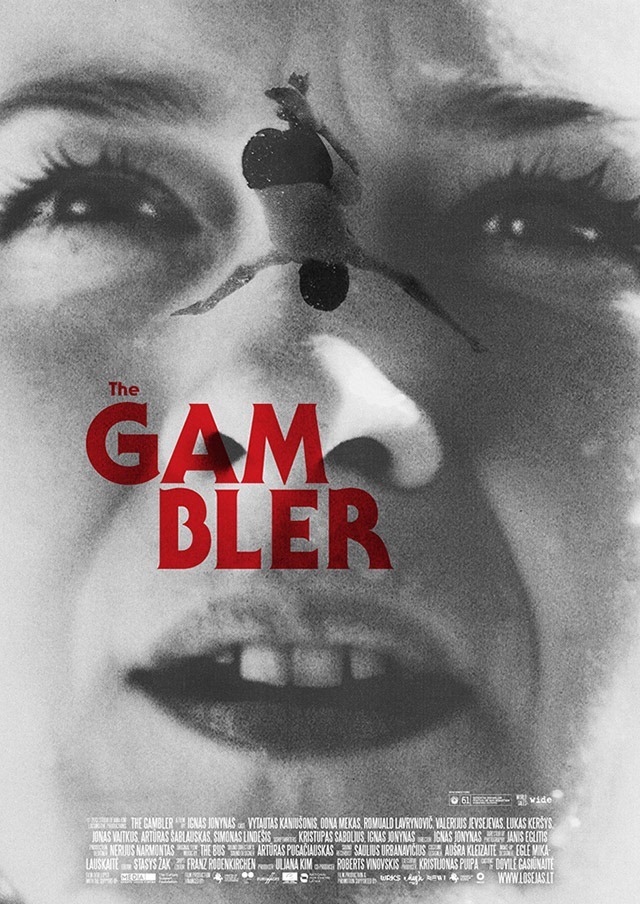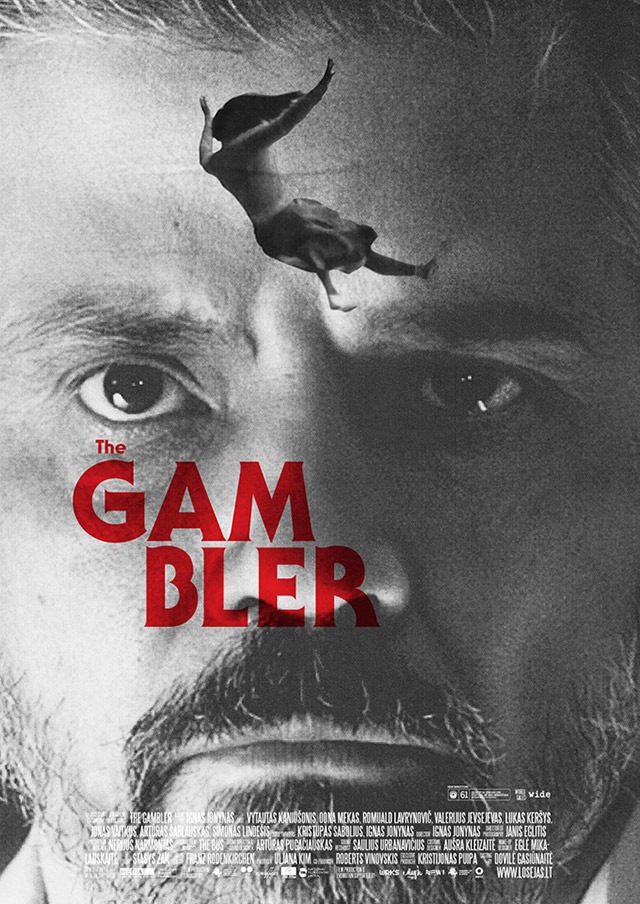 Creative agency New! were given the assignment to create posters for a Lithuanian movie called "The Gambler," which premiered last week at the San Sebastian International Film Festival. The film, directed by Ignas Jonynas, tells the story of medical workers who gamble and play God with the lives of patients under their care.
The agency decided to do something radical to make the posters stand out amongst the many others at the festival. While some movie studios spend thousands of dollars jazzing up their promotional media with all sorts of gimmicky effects, New! worked on making the quality of photos used in the posters as low resolution as they could get away with.
Continue reading 'Saul Bass Inspired Movie Posters For The Gambler'