The 'Toast Messenger' allows you to burn your custom messages in your own handwriting onto slices of ordinary bread.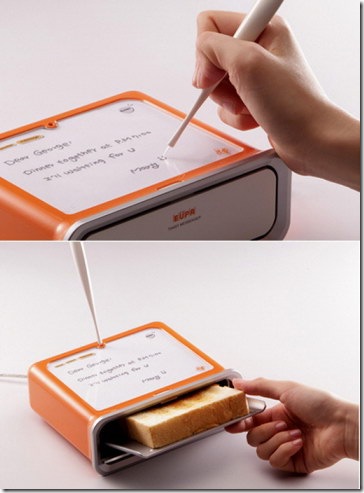 Sasha Tseng, a Taiwanese designer now based in San Francisco, is the brains behind the device, which was awarded the silver prize in the New Era Gourmet Cooking 2000-2010 section by EUPA.
If you hate the mess created by tangled cables, you will just love this. The sleek-looking Cablebox cable organizer from BlueLounge is a great combination of form and function.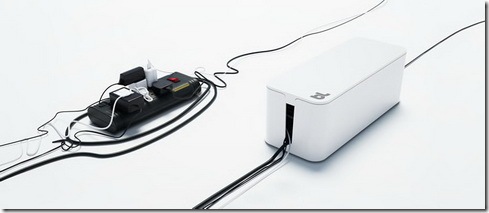 Made from fire retardant plastic, the aesthetically designed box is large enough to fit surge protectors and power strips of all shapes and sizes.
You can pre-order the CableBox for $ 29.95 at the site.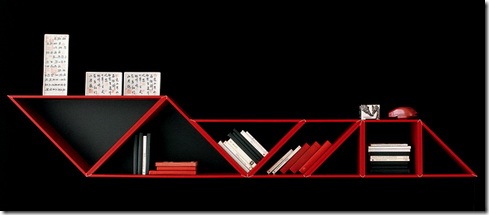 A Tangram is a Chinese puzzle made by cutting a square into five triangles, a square, and rhombus. The pieces must be arranged to form a shape of some sort.
Italian Designer Daniele Lago used the Tangram concept to design these uber-cool bookshelves. The shevles, like the puzzle itself, can be arranged to form various designs. 
One more pic after the jump.
Continue reading 'Tangram Bookshelves – Cool Contemporary Furniture'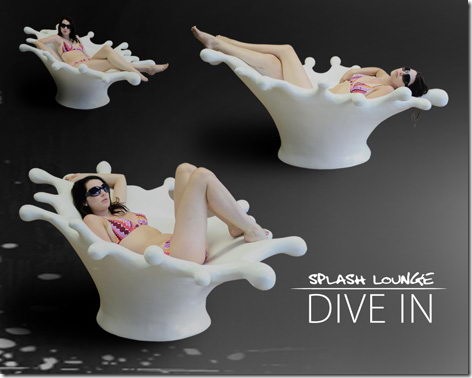 I found this this funky looking "Splash Lounge Chair" created by designer Michael Wendel on the Yanko Design site.
Wendel was probably inspired by shots of water/milk splashes captured with high speed photography.
Shtrikh Kod (Barcode) is an unique, one-of-a-kind tribute to capitalism located in  St. Petersburg, Russia (of all places.)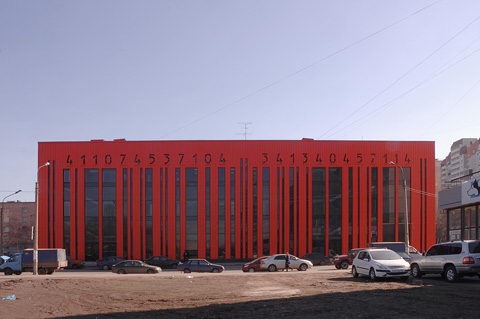 The brightly colored mall, designed by architectural studio Vitruvio and Sons, provides some much needed visual-relief to the drab skyline of the residential area it is situated in.
Continue reading 'Barcode – Uniquely Designed Mall in Russia'
This funky looking chair was designed by award winning artist Oki Sato of Nendo Inc.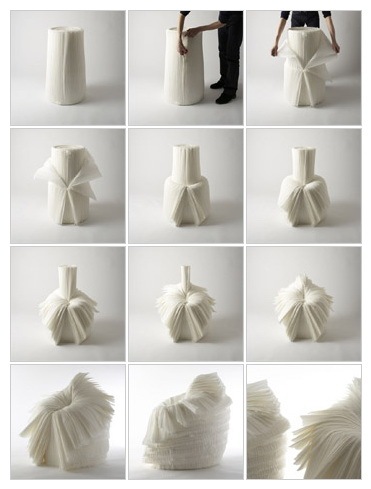 Influential fashion designer Issey Miyake, the curator of the XXIst Century Man exhibition in Tokyo, asked Nendo to produce a chair out of pleated paper, and so, the design firm came up with the unique looking chair.
Continue reading 'The Cabbage Chair by Nendo'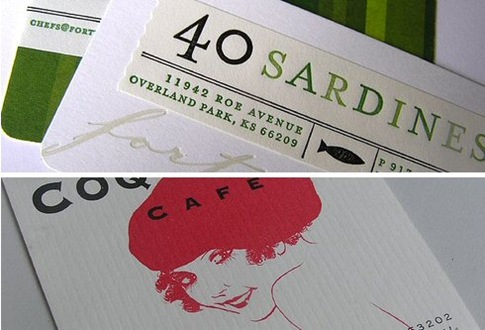 A well designed business card is a great way to make a good first impression on people.
Here is an entire gallery filled with pictures of hundreds of exquisitely designed business cards to inspire and bedazzle you.

These uber-cool 'Knife Hooks' were designed by TC Studio, a design firm based in the United Kingdom.
The coat hooks are made of polyurethane and steel, and are available only in matte black. There is an option to buy them online at Bouf for a pricey $ 50 apiece, but they are currently out of stock.
I found this innovatively designed wine bottle holder on the ever-interesting Trends in Japan blog.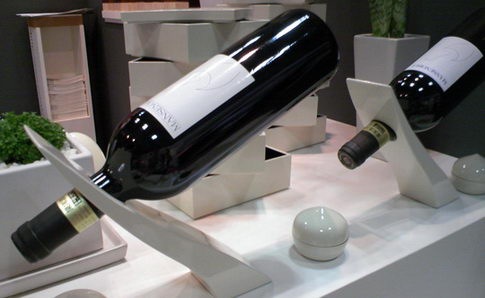 Snip from the site:
For wine lovers who like nice design, but especially Japanese lacquer ware, we found this amazing bottle holder from Yamakyu Urushi's Kasane line. Made of wood and lacquer, it balances the bottle perfectly on the table (when full of course).
I have fallen  in love with this stunningly beautiful 'pixel' couch designed by Spanish designer Cristian Zuzunaga.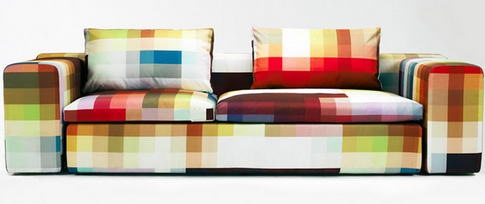 He used a couch from Italian design studio, Moroso and fabric from Kvadrat,  to realise his vision.
One more pic after the jump.
Continue reading 'Pixel Art – Beautiful Couch'