This is one of the more wackier products I've seen in a while.
The Heavy Metal Nutcracker from Mocha uses a heavy steel ball to make short work of your (edible) nuts.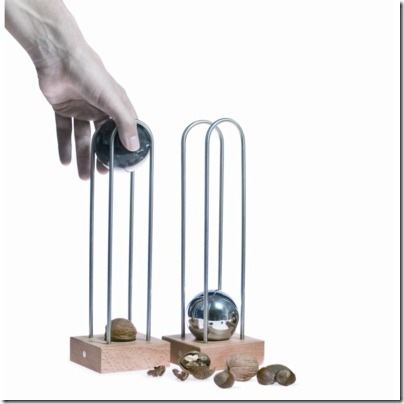 To use, you just raise the large, smooth steel ball to the top of the U-brackets. Then let it fall, and feel a sense of satisfaction as you watch and hear it crack open the nut, waiting on the base below.
All this intense ball-on-nut action and satisfaction can be yours to experience for £34.99 (about $56).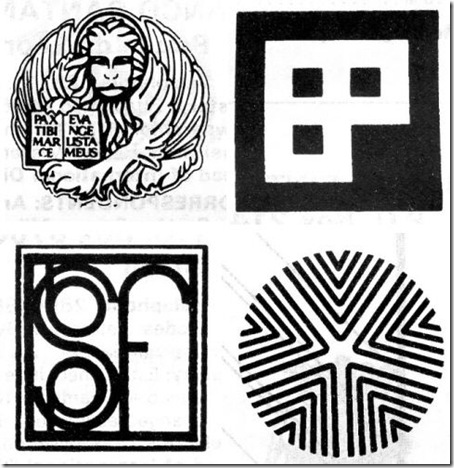 No, I am not a big fan of banks either. But this gallery of scans of old bank logos was too lovely to not link to.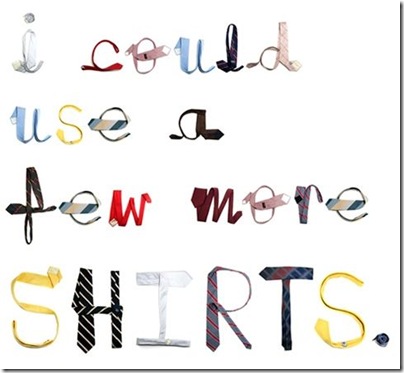 Ed Nachional dipped into his father's collection of ties to create this unique "tiepography" display. More pictures here.
Not sure what the manufacturers had in mind, but this tie really made me go WTF.
I just hope they don't start giving these along with pink slips.
The Type Tray seeks to protect your lap (and nether regions) from the heat emitted by your laptops. The tray is made of 100% industrial wool felt, which acts as a heat dissipater.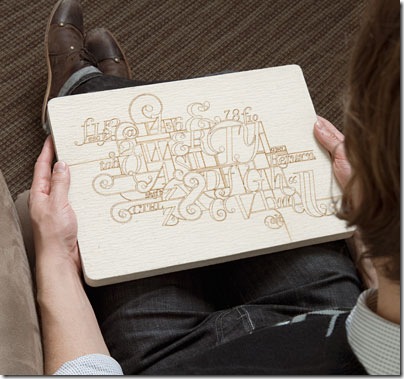 What separates this tray from the others, is the  gorgeous, retro-styled typographical design  laser-etched on its surface. The makers claim that the tray is made through an eco-friendly manufacturing process, and can be safely recycled too after its utility is over.
The Type Tray costs a super-expensive $100 (Boo!), and is currently out of stock at the moment.
Naoto Fukasawa's innovative fruit juice packages closely mimic the shape and texture of the fruit they contain.
Not sure if this would work in western countries (we are so used to seeing brand logos splattered all over), but full marks for creativity and execution.
[via Toxel]
At first glance, this cleverly designed gizmo seems nothing more than an ordinary metal bracelet. But it is actually a watch designed by Hironao Tsuboi, a designer based in Japan.
The gaps between the links are lit up by a strategically placed LED to form the numerals on the display. The watch comes in three colors
The LED Watch will soon go on sale at 100%.
[via Grassrootsmodern]
For micro-blogging in the offline world.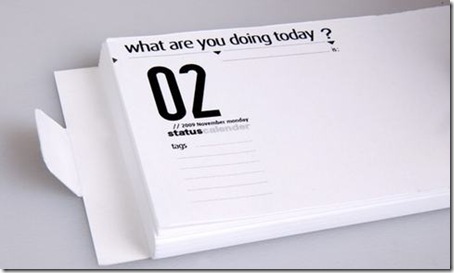 The Status Calendar is a great idea for keeping track of your tasks and daily activities. You can even add "tags" to your entries.
The calendar was designed by Cemhas and Burak Kaynak.