The Shadow Armchair was designed by Gaetano Pesce, an award-winning Italian designer now based in New York.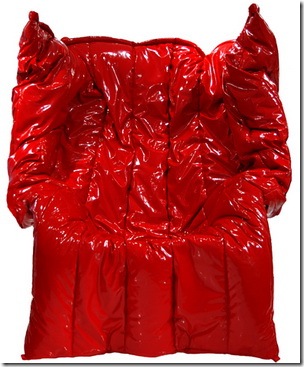 The chair's distinctive "love it or hate it" look is created during its production process, which involves injecting polyurethane into a fabric or leather sack (rather than a molded cast). The polyurethane takes on the shape of the sack, and each piece is completely one-of-a-kind.
Like all good evil things, this contemporary armchair doesn't come cheap. It's priced at a mind-boggling $8,320.
Link.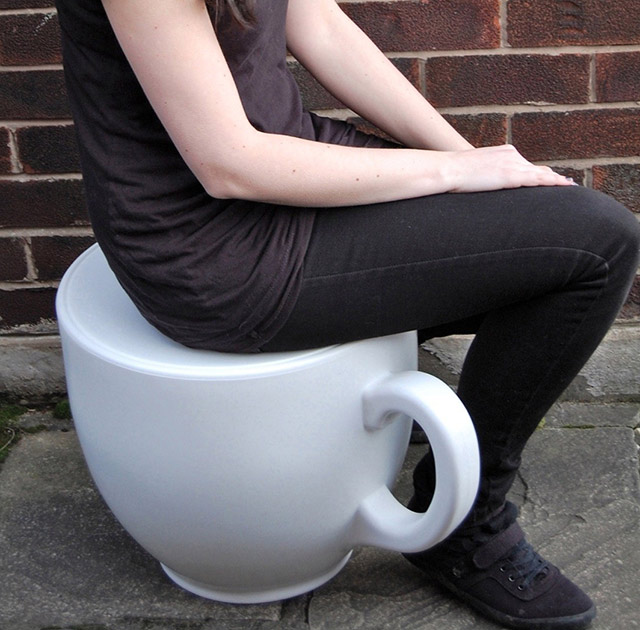 The Hatter opened his eyes very wide on hearing this; but all he said was, "Why is a raven like a writing desk?"
Perfect for your next tea party with the Mad Hatter, this 'Tea Cup stool' is inspired by the imagery and motifs in Lewis Carroll's "Alice in Wonderland."
Designed by Holly Palmer, the stool is made of roto-molded MDPE plastic, and is sturdy enough for outdoor usage.
They are available in four different colors at Mocha, and are priced at £140.00 (approximately $197).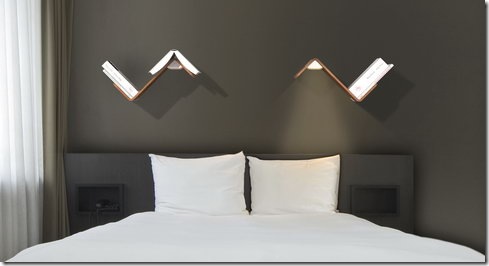 The stylish Lilli Lite does triple duty as a bookshelf, reading light, and a bookmark. The bookmark is not very practical for paperbacks, but hardcovers, with their flexible spines, will do just fine. 
An automatic sensor turns off the light when an open book is placed on the shelf, and switches it back on when the book is picked up again.
The Lilli Lite costs 99.00 € (approx. $ 125) and comes in two color variations.
Link.
The Vine is a cell phone charger conceived by Microworks, a Japanese design studio.
Though the charger, with its faux plastic foliage, looks far better than its plainer counterparts, it would have been more impressive if any eco-friendly materials were used in the production process.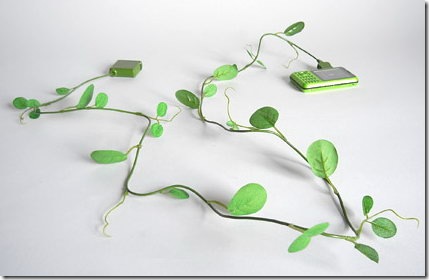 The charger was designed as a conceptual piece for a leading telecom operator in Japan, and is not on sale yet.
[via Spoon Tomago]
I found this Flickr set of sappy, vintage Valentine's Day cards.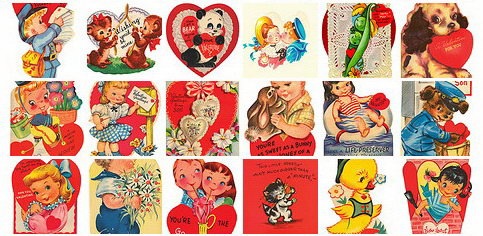 You are free to download, print, and even customize the cards, as they have been released under a Creative Commons License permitting sharing with attribution.
The small cubes that make up the dials on the Time Wengé clock can be rearranged to form random clockfaces on the wall.
The cubes, made of wenge wood, have a distinctive texture enhanced with a wax finish. Sadly, the clock is priced at an astronomical € 222.5 (approx. $290).
Link.
A great gift idea for people who are tired of giving (or receiving) mundane Valentine's Day gifts.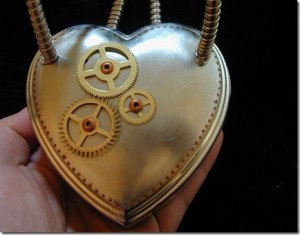 This exquisite "Steampunk Valentine Heart Box" has a distressed silverplate body, and a velvet-lined inner chamber. The gears, hand painted rivets, and "aorta" tubes make it an irresistible object of desire.
The box is available on Etsy for $70.
Watch a short film showing how the iconic Charles Eames chairs were made for Herman Miller in the 1970s. The wonderfully-tripping music track of the film was composed by jazz musician, Buddy Collette.