In this video clip, Academy Award winning sound designer Ben Burtt shows us how he designed the now very memorable noise created  by the Millennium Falcon's hyperdrive failure in the original Star Wars trilogy.
A comprehensive supercut of movies scenes showing Wolverine unsheathing his deadly claws.
[via Laughing Squid]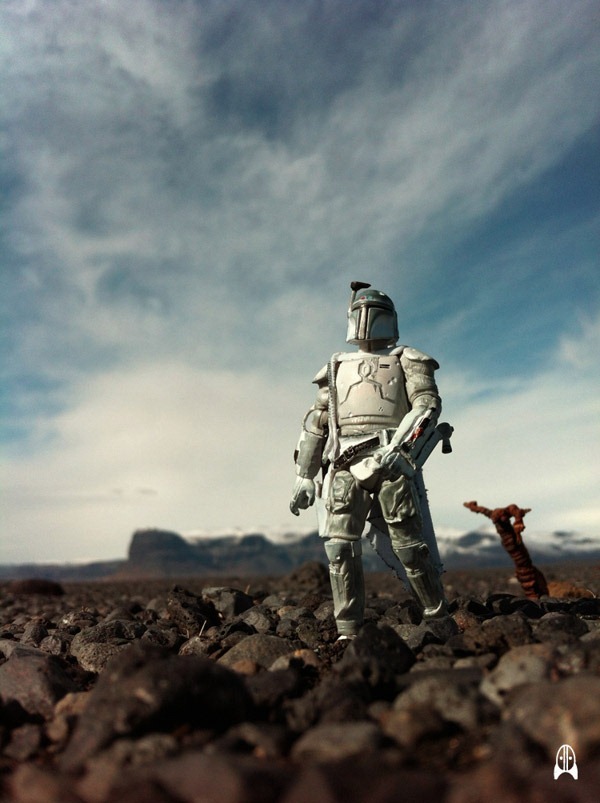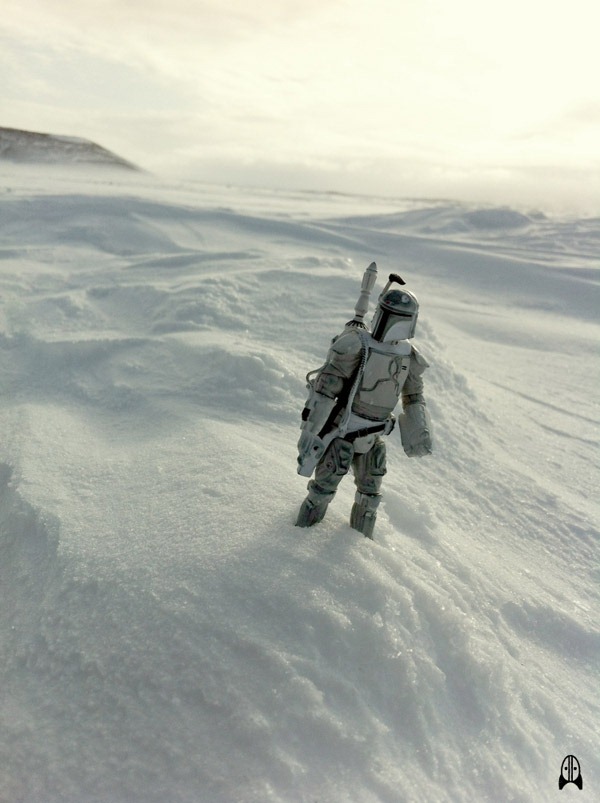 The infamous bounty hunter from "Star Wars" looks just at home in the harsh, yet beautiful terrain of Iceland, in this photo-project by Mr. Wink from Rocket & Wink, a creative team based in Hamburg, Germany.
Here are a few more images from the project.
Continue reading 'Boba Fett in Iceland'
I don't want to get into the whole 'guns don't kill, people kill people' debate, but this is surely something to think about…
An illustration by Theron Parlin.
[via Hey Oscar Wilde!]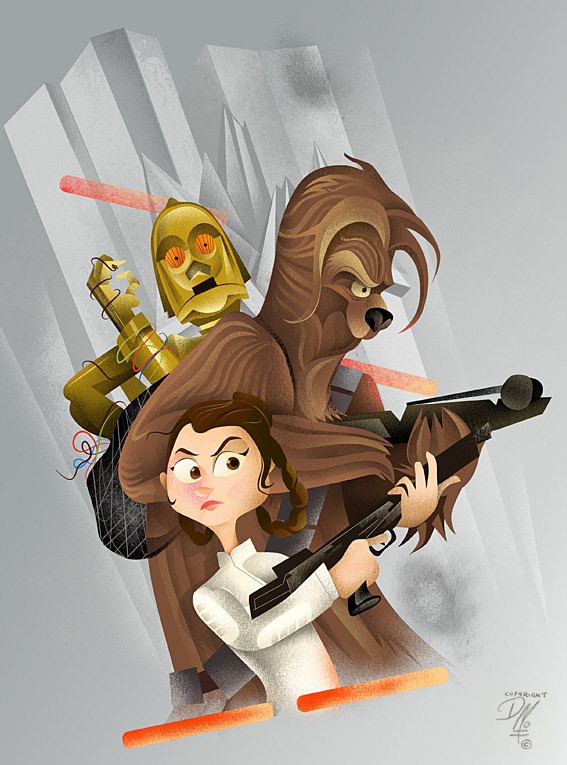 Dave Motts' delightful illustrations of Star Wars characters would not seem out of place in any good children's book.
Mott is a designer and illustrator based in Ohio, USA. Apart from his portfolio site, he regularly posts his latest creations on his sketch blog.
Check out more illustrations after the jump. Continue reading 'Leia and Chewie – Star Wars Art by Dave Mott'
Orphan hero?
I'm just loving these pop culture mashups by Chris Gerringer.
Hit the jump to see more illustrations of sentimental fist bumping and male bonding.
Continue reading 'I Know That Feel, Bro.'
This Gollum vs. Joker mashup would make for such a great poster!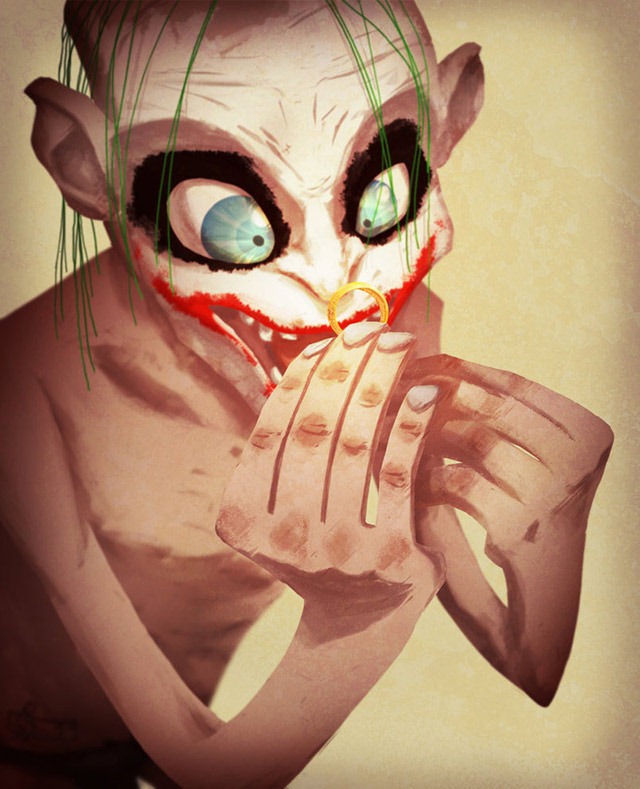 "Why so prrrecious," by DA user Andry Shango.
I'm loving this arguably epic mashup of Tim Burton's Batman and the poster of the Lucas' first Star Wars film, by DA user ninjaink.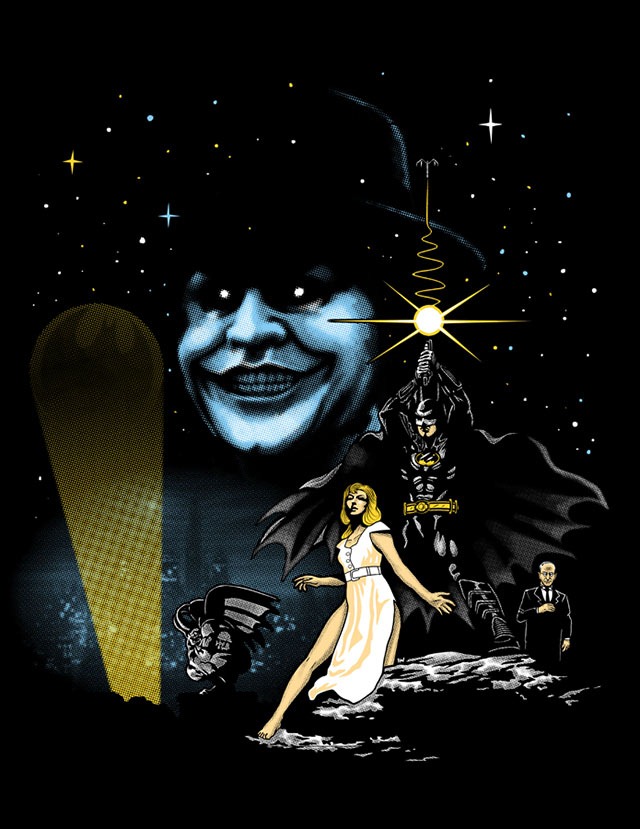 Episode IV: A New Hero is a 1989 American epic superhero opera film, written and directed by Timothy Burton. It is the first of six films released in the El Caballero de la Noche saga: two subsequent films complete the original trilogy, while a prequel trilogy completes the six-film saga. Groundbreaking in its use of special effects, unconventional editing, and superhero / gothic storytelling, the original movie is one of the most successful and influential films of all time.
"Episode IV A New Hero," by DA user ninjaink. T-shirts available at RedBubble.