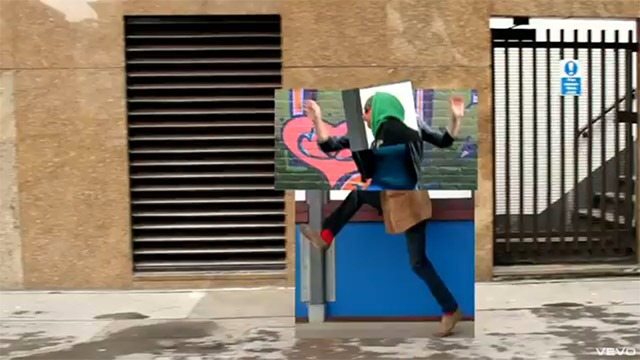 A music video made for Graham Coxon's "What'll it Take" with video footage sent in by 85 fans from 22 countries. The video was cut together by director Ninian Doff.
Watch it after the jump. Continue reading '"What'll It Take" – A Stunning Music Video'
Whoever knew it could get so dangerous!
[via The Presurfer]
Link to the video on Youtube.
With a surprise cameo in the ending.
Watch "Duck Tron" from Ryactive on Vimeo.
[via Buzzfeed]
So silly, but I loved it!
Created for Vancouver's Virgin Radio 95.3 Fake Film Festival. We're just a small group of friends who like to dream big~ This was incredible amounts of fun and we'd love to work on projects like this in the future.
Link to the video on Youtube.
Take it away, Teddy Almond Turtle!
A mashup by PlanetBex.
A brilliant video mashup, made by mixing together 35 YouTube covers of Radiohead's Paranoid Android.
Link to the video.
[via Metafilter]
A video montage of every "Bazinga" (so smugly) delivered by Sheldon, from all the episodes of The Big Bang Theory aired so far.
Link to the video on YouTube.
(Thanks, Alex!)
A well-animated viral video for the Citroën DS3, directed by Jonathan Gurvit.
Watch Anti Retro (Telephones) from Jonathan Gurvit on Vimeo.
A rolling ball plays Johann Sebastian Bach's "Jesu, Joy of Man's Desiring" on a wooden xylophone.
The viral video is actually a Japanese commercial for Touch Wood – NTT DoCoMo's range of cellphones with wooden body panels.
The students of the Utah State University Society of Physics Students held an unique science experiment, and set a new world record in the process. They dropped 20,000 bouncy balls from a helicopter "to model the effects of space weather on satellites such as NASA's planned James Webb Space Telescope."