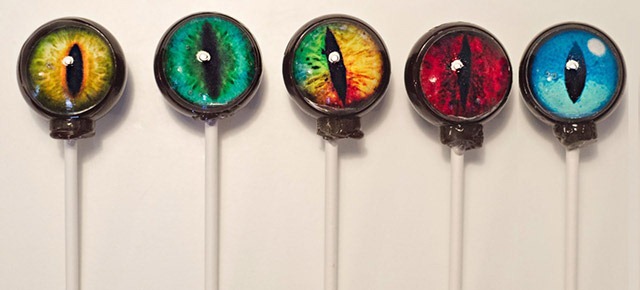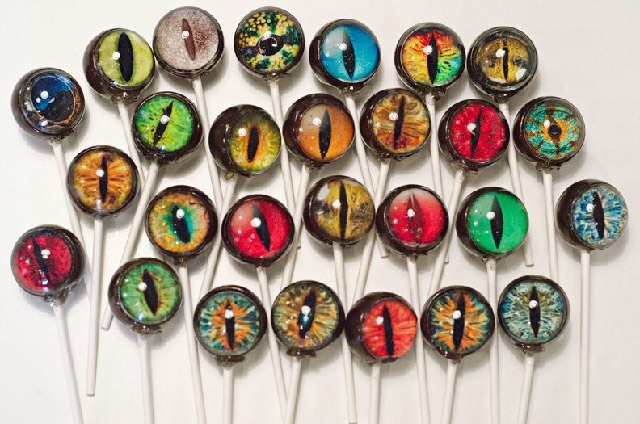 These colorful suckers, available at the Designer Lollipop store on Esty, will surely be a talking point at your next party. The "creature eyes" are made from a blend of isomalt, sugar and corn syrup.
You can select and buy a combination pack of 6 for $6.50 at the store.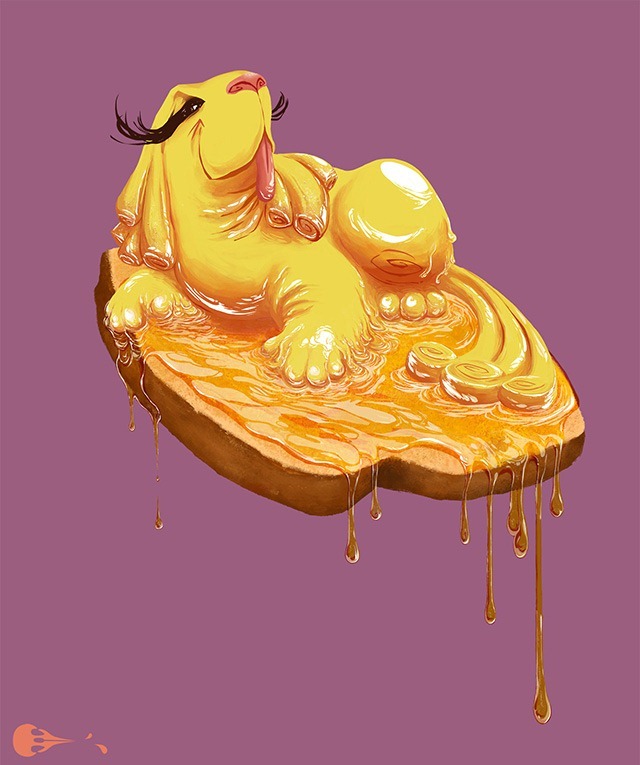 Honey Drizzle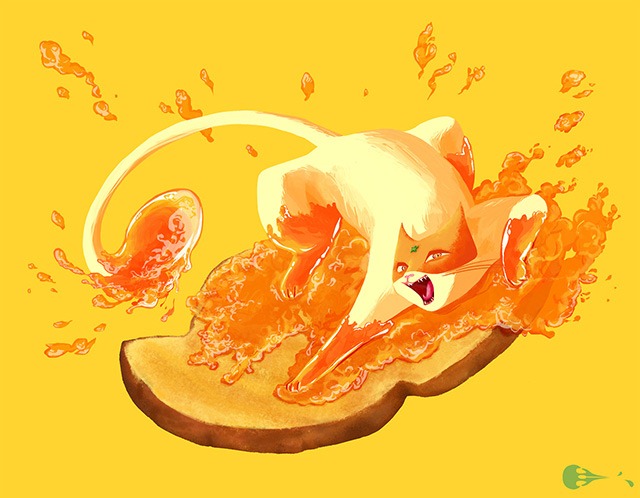 Marmalade Cat
Artist Imogen Scoppie has imagined a fantastic world where lovable condiment creatures spread deliciousness with uninhibited joy. Scoppie is a 24 year old graduate of Graphic Design and Illustration from De Montfort University in Leicester, UK. She says that she loves character design, and adds that lush colors and a sense of humor are her favorite tools.
You can visit her site and her Tumblr to checkout her art. Prints of her works are available here.
Hit the jump to see more images.
Continue reading 'Condiment Creatures'