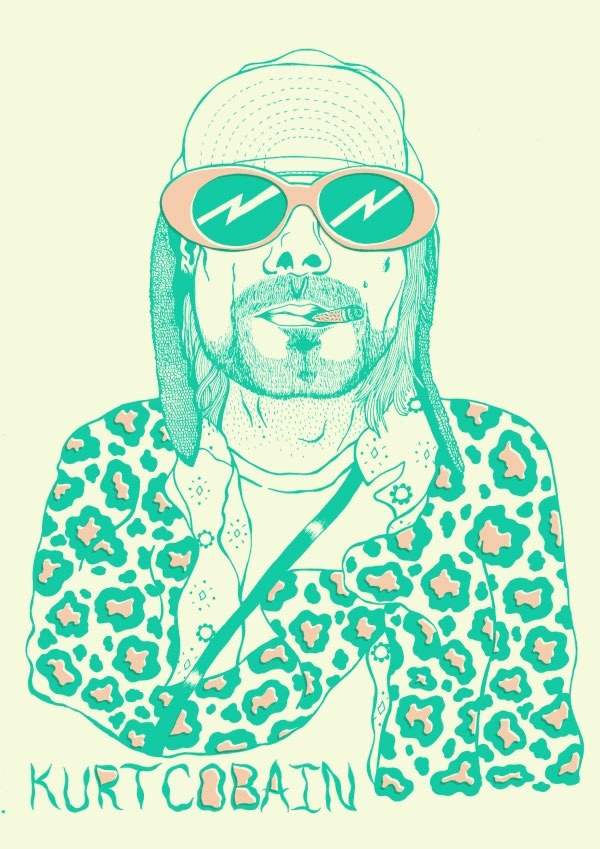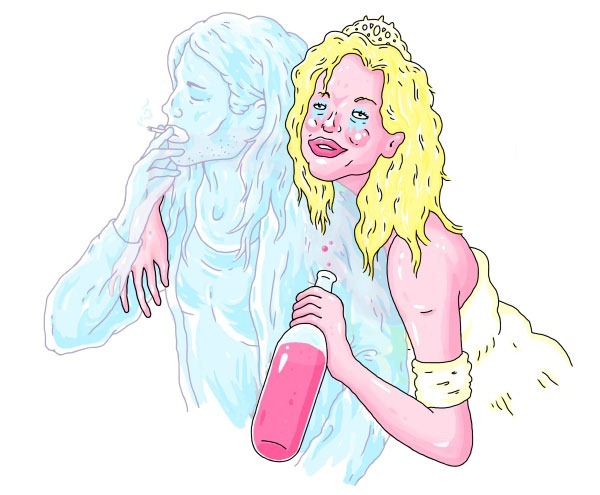 Coming straight off from their release of a Bill Murray coloring book last month, publishers Belly Kids have now released a sticker book chronicling the life, influence and friends of  the iconic Nirvana frontman, Kurt Cobian [NSFW]. The book, titled "Kurt and the Gang," is packed with 72 stickers and printed illustrations designed by 13 different artists from around the globe.
The publishers say that the book will feature illustrations of Kurt Cobain, Courtney Love, Dylan Carlson, El Duce, The Pixies, Lead Belly, Daniel Johnston, Dave Grohl, and many others who were part of the Cobain scene.
Link [slightly NSFW].
Brian Clark examines the astounding success of Nirvana's Nevermind music album, and comes to the startling conclusion that Kurt Cobain was, in fact, a creative marketing genius of sorts.
Snip from the article:
In other words, Cobain's desire to add pop hooks to punk compositions is a classic way to "organize available resources in new and more valuable ways." This is creative entrepreneurism at it's finest, and Cobain got the rock star outcome he hoped for (be careful what you wish for, etc.).

The band chose producer Butch Vig, whose work with Sonic Youth Cobain admired, and selected Andy Wallace to mix the album. The group walked a fine line by combining polished production with punk aesthetics, and they nailed it (even though Cobain complained years later that Nevermind was too polished).
Link (Thanks, Jeff)