TFAW has this bondage themed, 10" Princess Leia soft vinyl figure on sale. The action figure is aimed at all "kids" above 16+.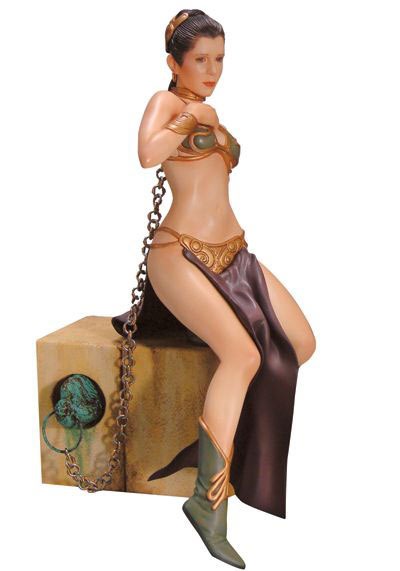 One of the most alluring female character costumes ever, Princess Leia's slave outfit made an impression on millions of people when she appeared on the screen in Return of the Jedi in 1983. Owing its popularity among teenage boys to a combination of carefully placed metal and fabric, Leia's new look proved to be an overwhelming favorite. Not to be outdone by other sex symbols, Leia did not sit idly by Jabba's side as her friends were threatened, rather, she strangled her captor with her own slave chains. Our heroine is celebrated in this stunning, realistically rendered vinyl model kit. Three cheers for Leia!
Tl;dr: It's a Star Wars fan's wet dream come true.
Link to the site. (Thanks, Hank)