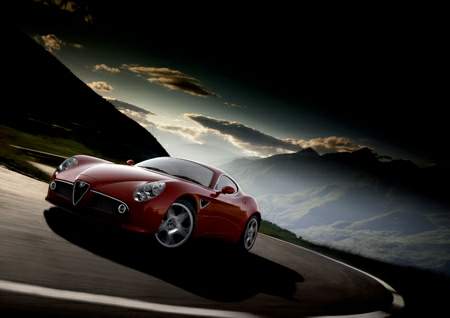 Watch the promotional video for the exquisite Alfa Romeo 8C Competizione. Alfa Romeo is building only 500 of these beauties for the entire world market.
The car has a 4.7 Liter V8 engine, with 450 horses under that curvy carbon-fibered hood. The car may cost somewhere in the region of $200,000 and up.
The only thing us mortals can do, is dream.
Enjoy the video.
[youtube:http://www.youtube.com/watch?v=9LjYAwJltlk]
Via Autoblog.