Artist Jonathan Yeo unveiled has latest collage 'Bush' made from pornographic images. Republicans party members have reacted with righteous indignation to this supposed affront to their leader, and have called it a cheap stunt.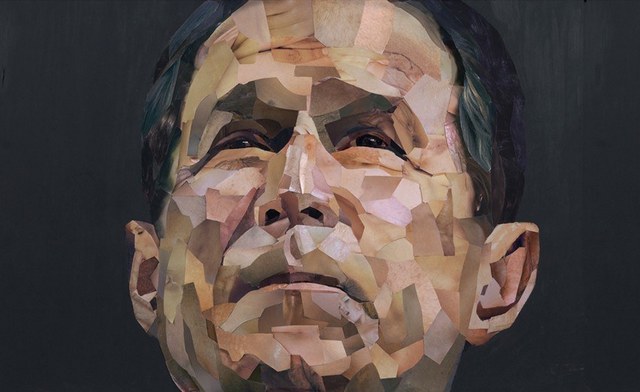 Snip:
Yeo was commissioned to undertake a portrait of US President George W Bush, but was later told his services were not required. He decided to continue the commission on his own, and Tuesday's unveiling will reveal the fruit of his labors.
The work is on display and also for sale at the Lazarides Gallery in London.
Visit this link for a bigger image.
(Thanks, George Busley)