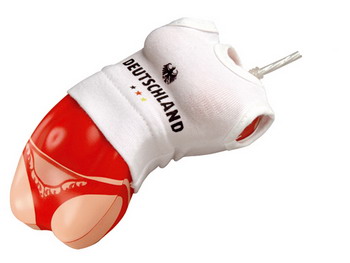 Check out some super creepy soccer mice at this site.
Snip from the site:
Can't beat the Body Mouse World Cup Team in their sexy jerseys! Roberta (Team Brazil), Becky (Team England), Michaela (Team Germany), Francesca (Team Italy) and Alexa (Team Switzerland) will have every man's heart rate go through the roof.
Boxing Helena without the head ? Link.