The upcoming AstroBoy movie is based on the hugely popular AstroBoy (Tetsuwan Atomu) anime series. The series was reportedly the first ever anime broadcast on Japanese television.
Astroboy made his first appearance in a manga series in 1951. AstroBoy was brought to life by the acclaimed manga artist Osamu Tezuka. A black and white anime TV series followed in 1963, and instantly became one of the most watched programs on Japanese television. The series was remade in color in 1982, and soon, AstroBoy became a pop icon in the west. AstroBoy has been described as "a robot with a soul," and that may explain some of his popularity.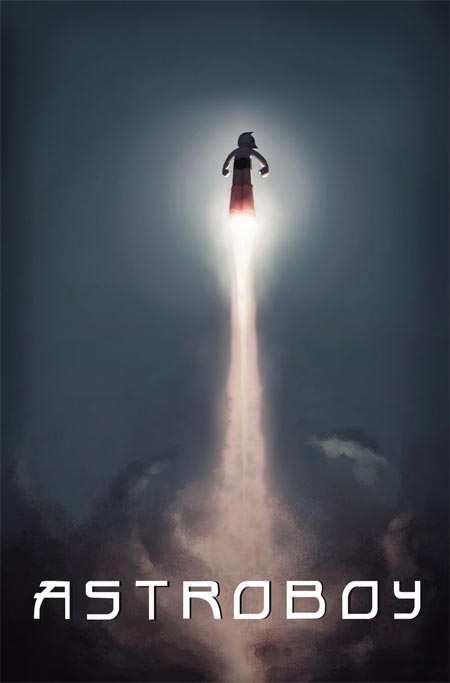 This latest teaser poster will create enormous interest among anime fans. A new generation of fans will probably fall in love with AstroBoy, after the release of the animated movie.
via I Watch Stuff (Thanks, Jezebelle)