JazJaz brings you the most interesting posts of September 2007.
Android 207 – Award Winning Animation Short
Android 207 was the winner of the Audience Favorite & Honorable Mention awards at the 2006 Milwaukee Internationa l Short Film Festival.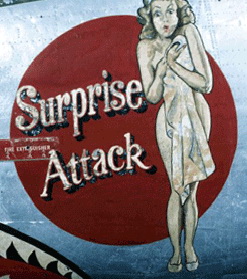 Save The Girls Aviation Art Project
Save the Girls is a project to preserve and restore the largest ever collection of World War II aircraft nose art.
JazJaz was the top prize winner on a contest held by Binary Moon.  The first prize was a free site review by Binary Moon.
The Bob Dylan Message Generator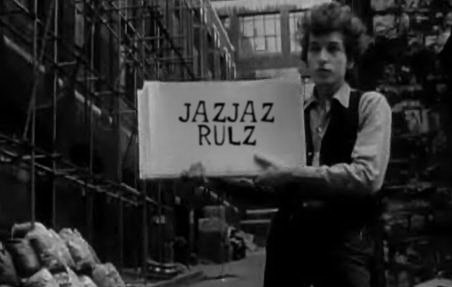 The Bob Dylan Message Generator, allows you to create your own messages on the cue cards held by Bob Dylan in the 'Don't Look Back' documentary.
Hand Grenade Alarm Clock From Japan
This Hand Grenade alarm clock is a fun way of waking up in the morning.
A manufactured boy band sings an ode to the Nokia N81.
The Music in the Rain Umbrella comes with a speaker which lets you play music.
Audio Cassette Tape Nostalgia Site
Tapedeck is a nostalgia site for audio cassette tape buffs. The site has photo collection of 138 tapes, which will only grow over time.
Internet People – Meth Minute 39
The Internet People – Meth Minute 39 video, is an animated compilation of the various flash in the pan video-superstars, whose antics gave them their fifteen minutes of fame on the internet.
Nerf Herders has an exhaustive list of pop culture references in the Star Wars movie series.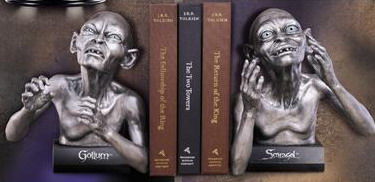 The Gollum and Smeagol bookends are based on the schizophrenic character Sméagol, in the movie adaptation of The Lord of the Rings books.
Check out some super creepy soccer themed mice.
Devfreak has released a nude Mod for the female kind of Blood Elves and Draenai, who were introduced in the first expansion pack of Blizzard's World Of Warcraft.
Cory Doctorow – What If Google Were Evil ?
Cory Doctorow (of Boing Boing fame) imagines a 'Scroogled' world, where an omni-present Google is evil.
Super Mario Galaxy Box Art Has A Queer Message
The box art on the Super Mario Galaxy for the Nintendo Wii, supposedly contains a subliminal message from the graphic artist.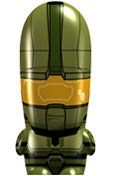 Check out somee uber-cool Halo Series USB drives from Mimoco.
Andrew Meyer's funnily-desperate plea to the cops, can now be worn as a mark of protest.
Gems From The Archive Of The New York Times
Jason Kottke brings you some gems from the digital archives of The New York Times. The archives were opened for free viewing recently.
Ranjit Bhatnagar's Crazy Robots Play Music
Watch Ranjit Bhatnagar's robots play Gnarls Barkley's 'Crazy' MIDI file in their own unique way.
Are Radiohead Speaking To Us In Code ?

Fans are convinced that the hieroglyphs appearing in Radiohead's official site are the band's attempt to reveal details of a new album, rumored to be due for release sometime in 2008.
This record player is shaped like a classic Volkswagen bus and has a funky way of playing music.
Muppets Vs Pulp Fiction – Mashup Trailer
Watch 'Pulp Muppets', a mashup of cult hit Pulp Fiction and the Muppets.
Lamborghini Gallardo Superleggera Vs Ducati 1098 – Video
Fifth Gear pits a Lamborghini Gallardo Superleggera against a Ducati 1098 Superbike ridden by 'Pocket Rocket' Leon Haslam.
Simpsons Scenes And Their Movie References
A visual comparison of stills from The Simpsons and their original movie references.
Parody Anti-Piracy Ad From IT Crowd
Watch a hilarious anti-piracy ad from the IT Crowd show, which parodies the MPAA anti-piracy Ad.
Listverse has created a compilation of 10 complete classic films that you can watch online. The list includes some true gems like horror classic Nosferatu, the romantic 'It Happened One Night' and Charlie Chaplin's 'Gold Rush'.
A mashup of Andrew Meyer's plea – 'Don't Taze Me Bro' and MC Hammer's 'U Can't Touch This'. The mashup is entitled 'Can't Taze This'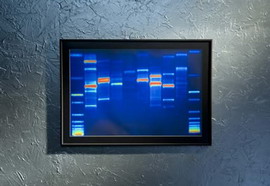 The DNA 11 company creates custom abstract art from a DNA sample submitted by you.
Molo Paper Softseat – Incredible Furniture
This Couch/Stool/Recliner will be the most incredible piece of furniture you will ever see.
Iran So Far – Funny Skit From SNL
Andy Samberg sings a love song for Iranian President Mahmoud Ahmadinejad, in this skit from Saturday Night Live.
Top 50 Dystopian Movies Of All Time
A compilation of the top 50 dystopian movies of all time.
You can browse through the entire archive for September 2007 here.