This Pull -Cord Generator from Potenco can not only supply enough juice to power your all your portable gadgets, but also give you a small workout.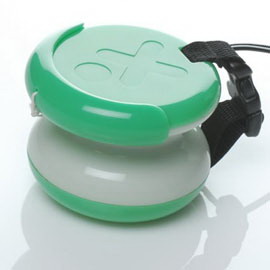 To get it running, you will have to pull on the cord, which instantly charges its internal batteries. A minute of pulling can power your mp3 player for 3 hours or provide energy for 20 minutes of talk time on your mobile phone.
The device is being used to power the XO Laptop for the ambitious One Laptop Per Child Project.