The Little People blog is about "little handpainted people, left in London to fend for themselves." The artist behind the project, Slinkachu, was inspired by the works of the famed graffiti artist – Bansky.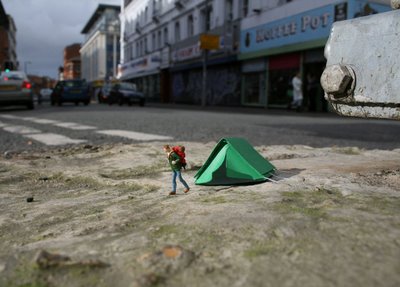 Slinkachu (Slinky to fans) uses tiny plastic miniatures of people to recreate everyday London life, albeit on a very small scale. His blog has many pictures of his famous tiny people on the streets of London.
Link to the Little People blog. There is also a Flickr Set with better pictures.