This awesome gizmo from Royal Company can turn your average hard candy into light and heavenly cotton candy.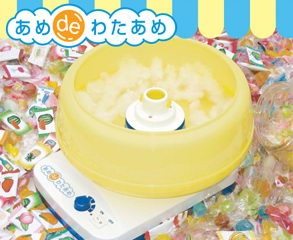 The device can melt candies and then spin them into cotton candy; all this in just three minutes. The choice of flavors is restricted only by your imagination.
Ah, Japan. How you surprise me again and again.
 Link (via CScout Japan)